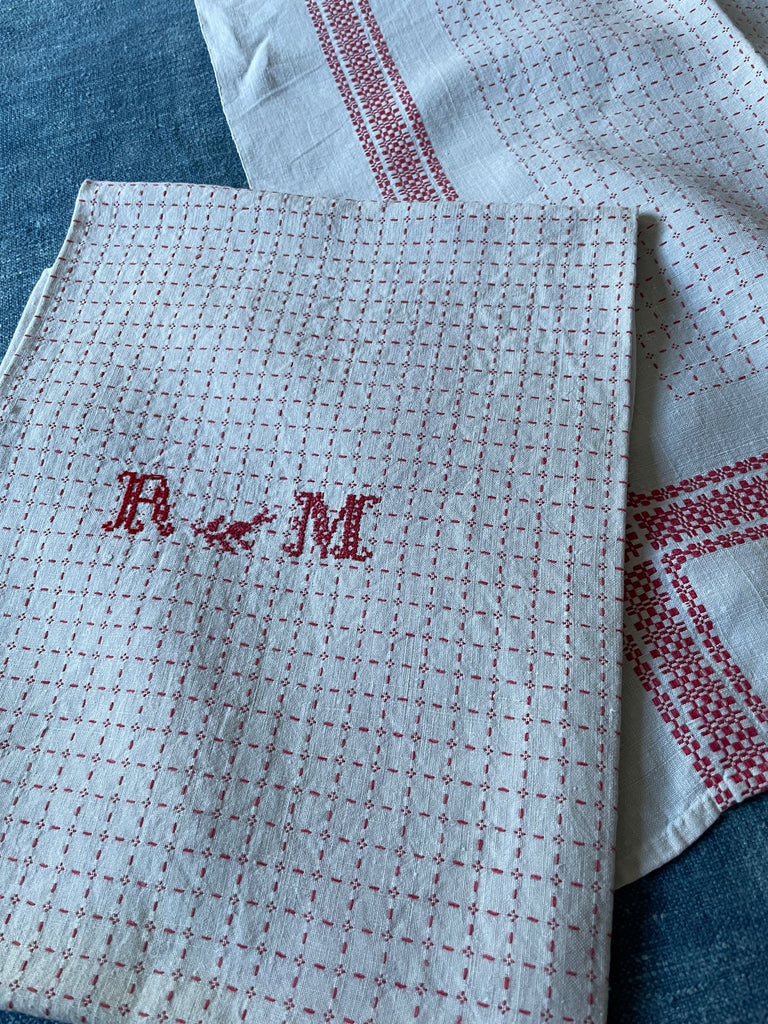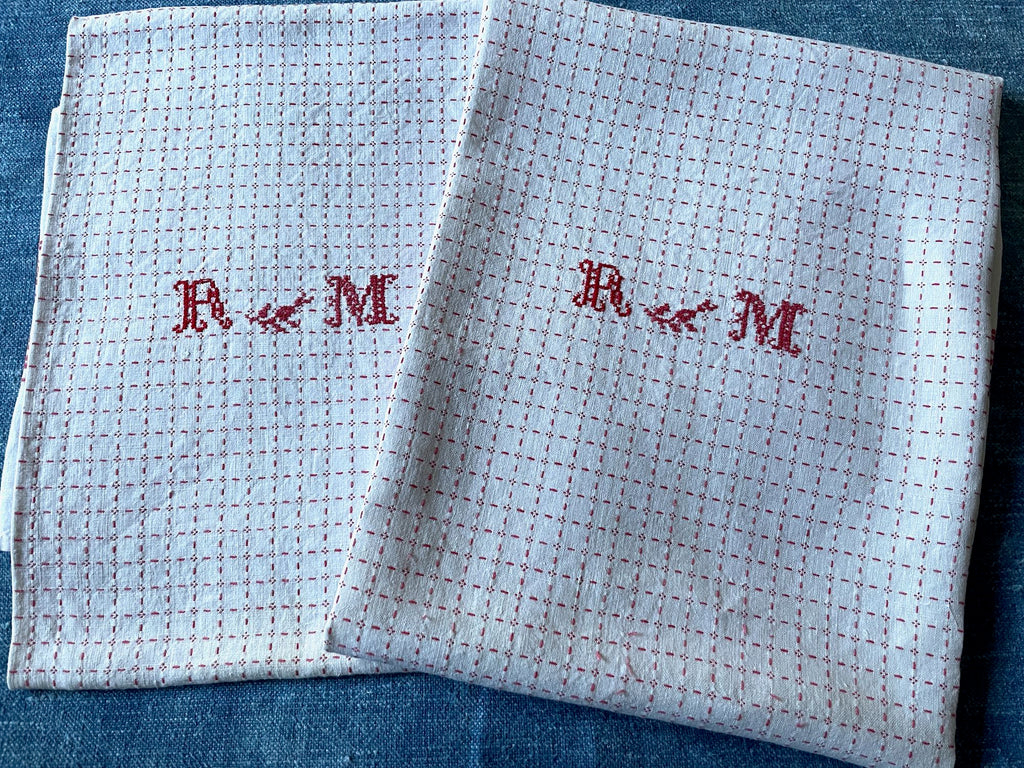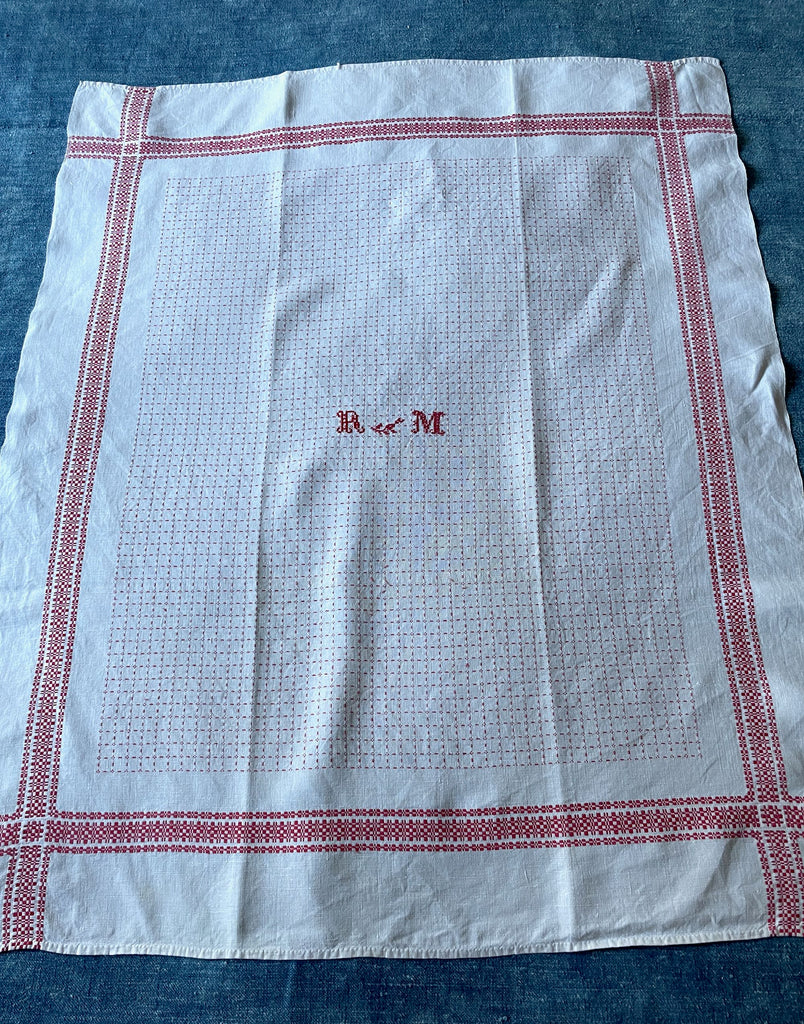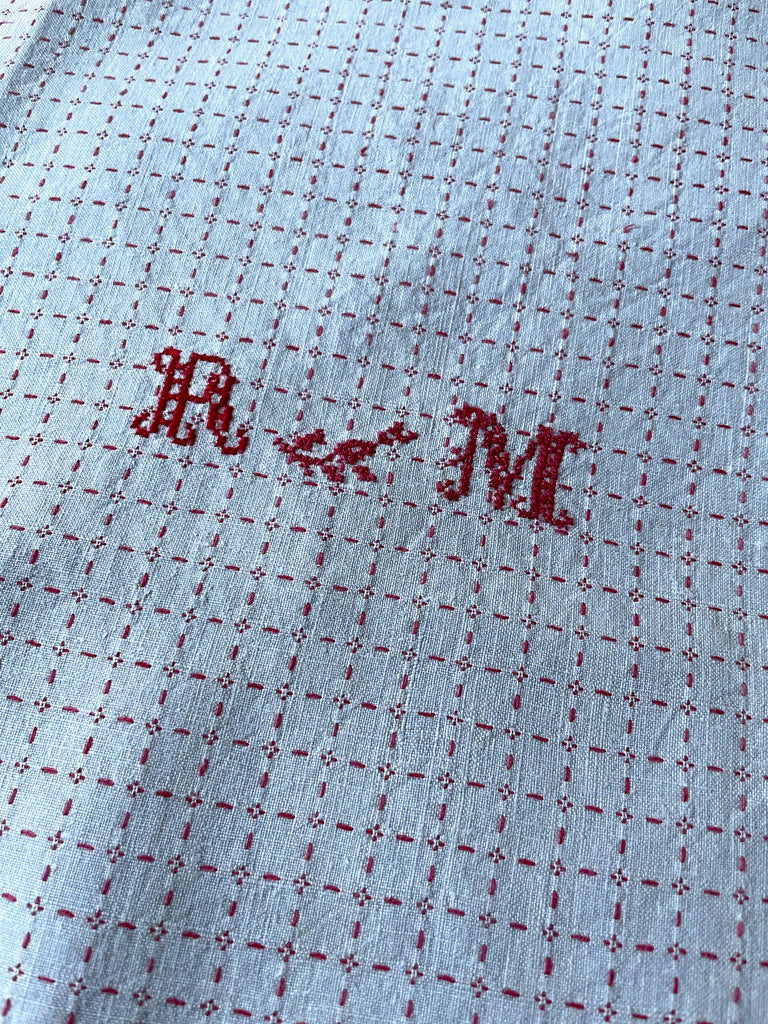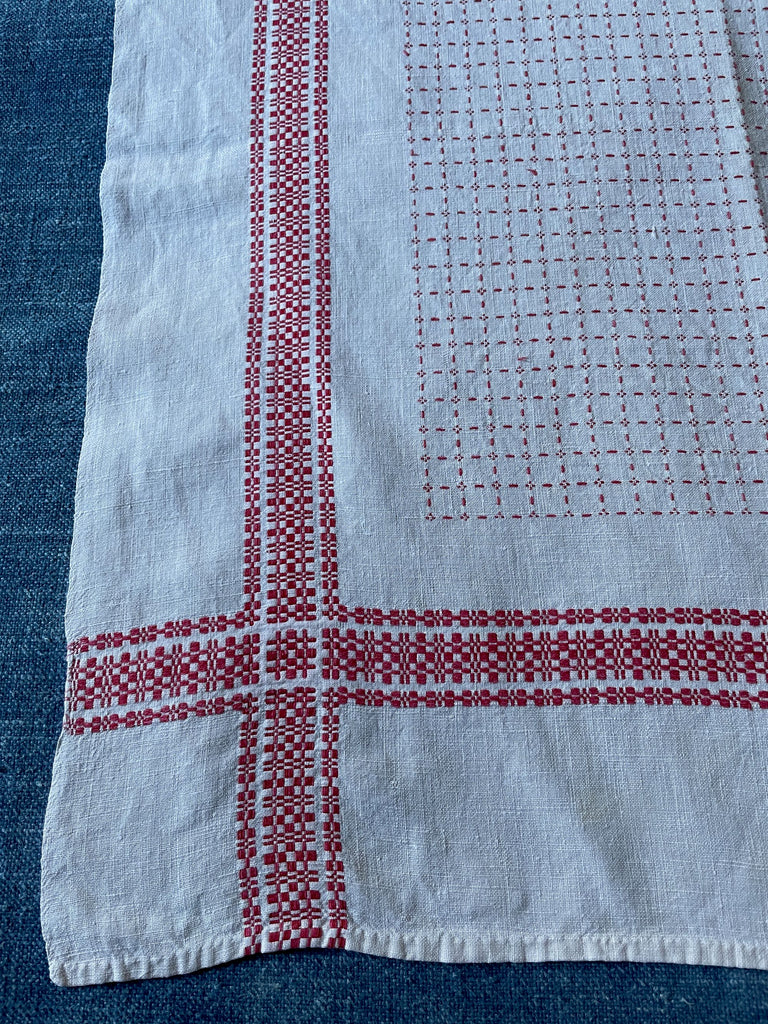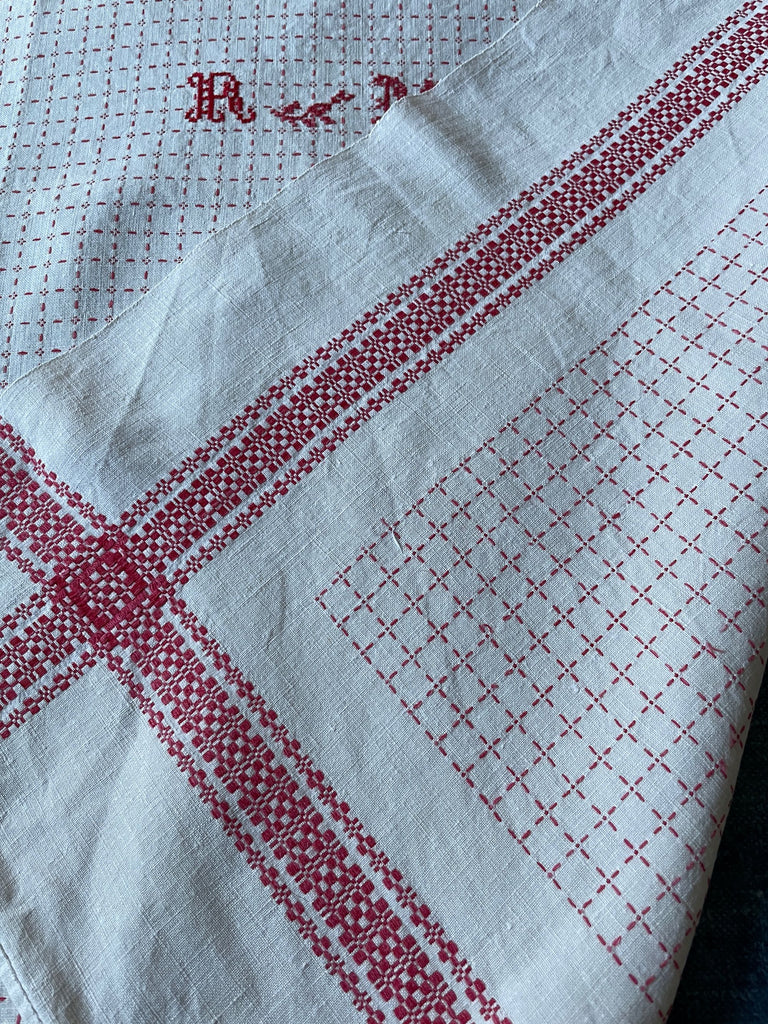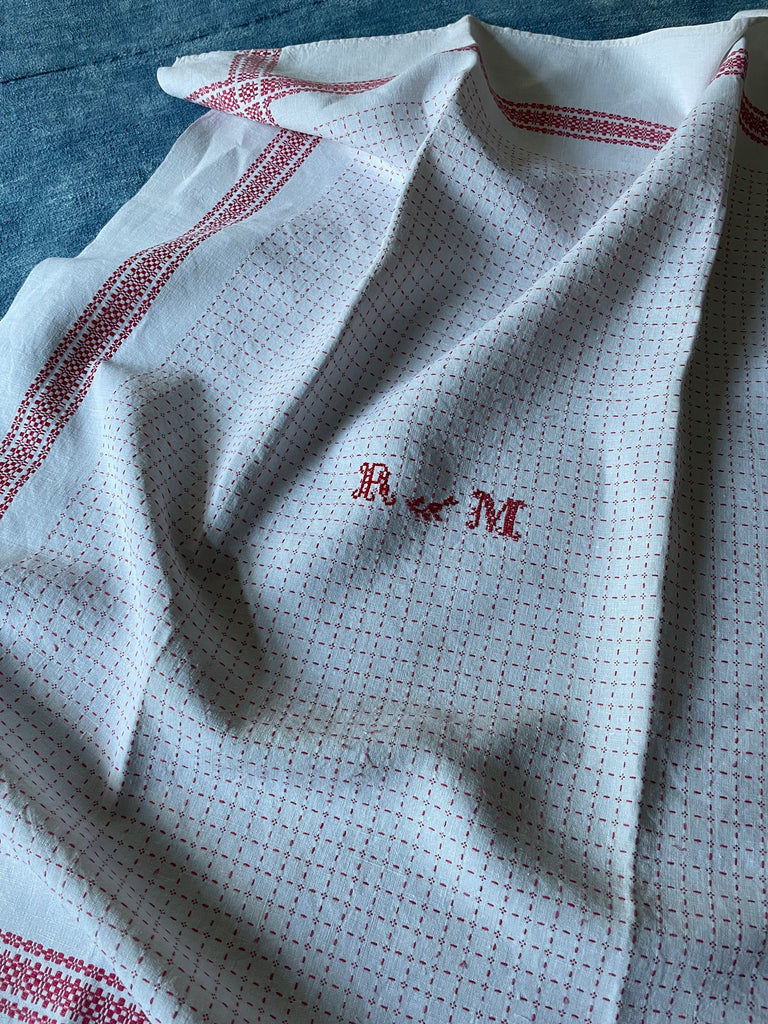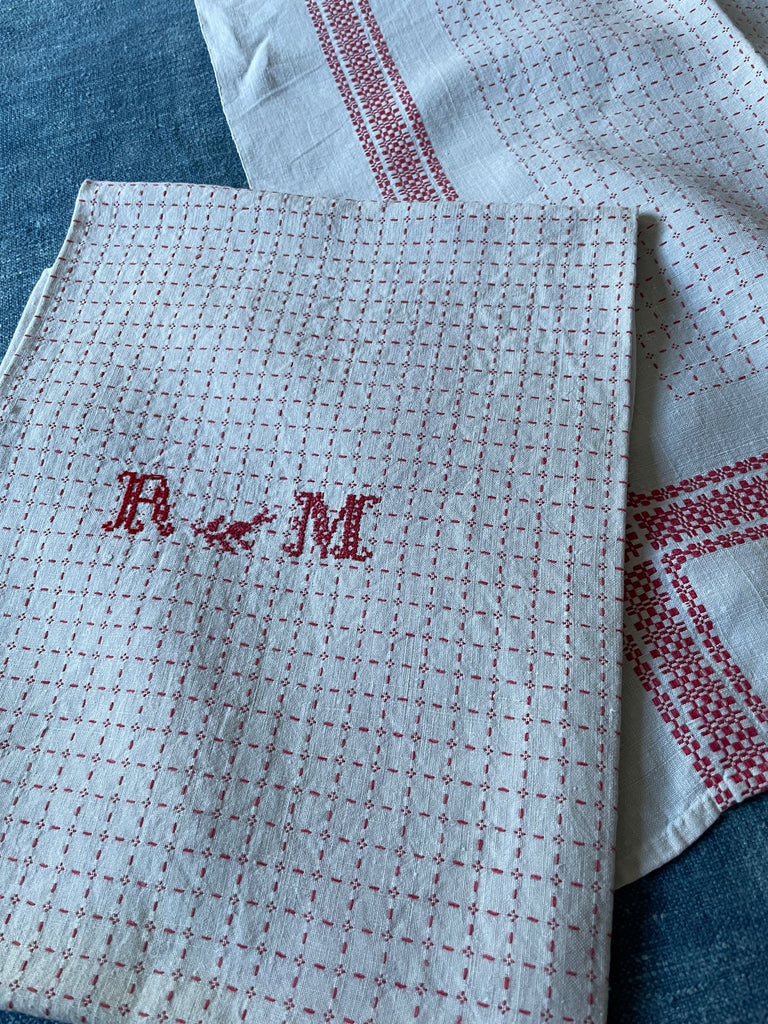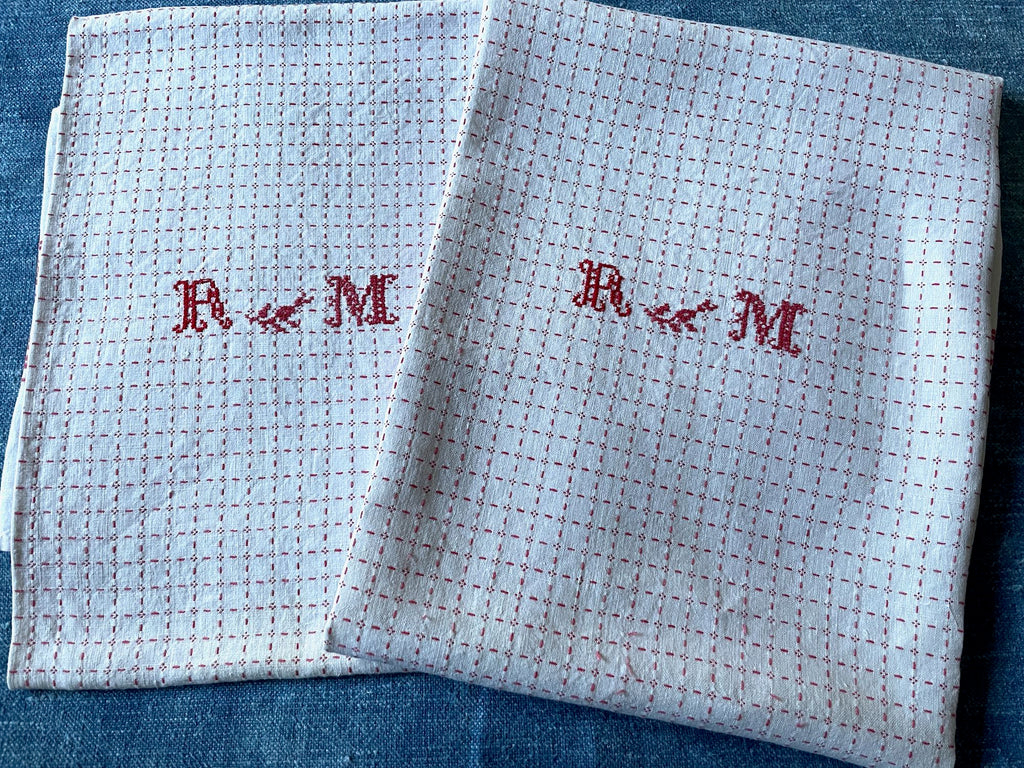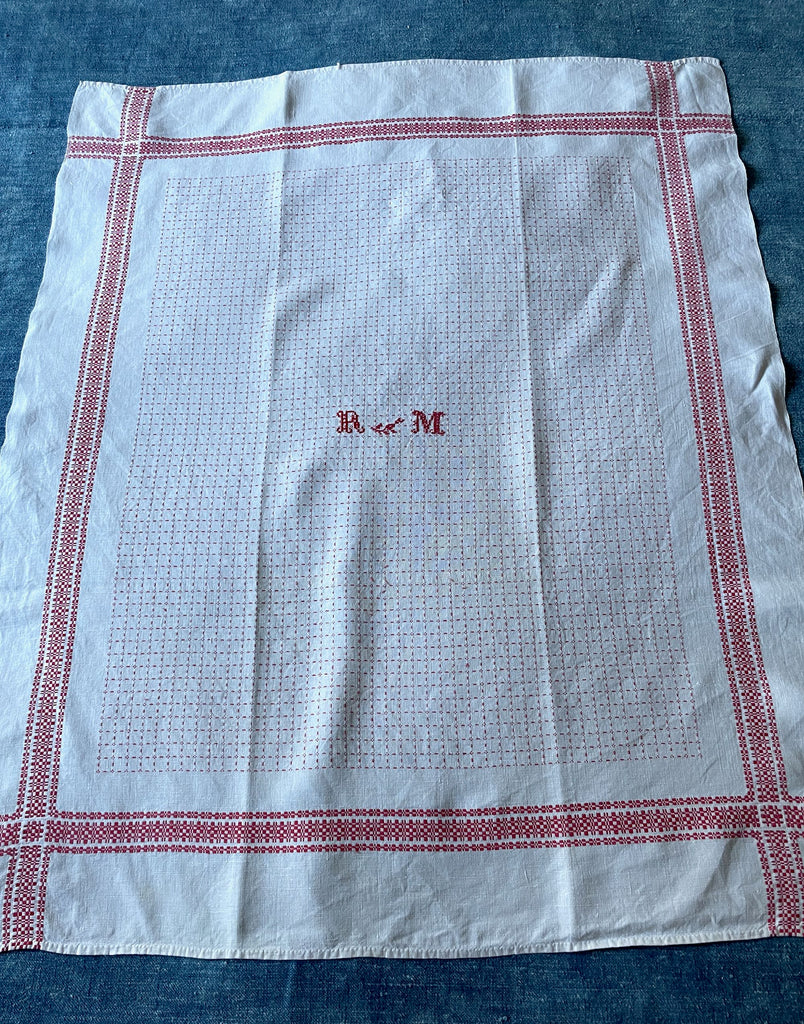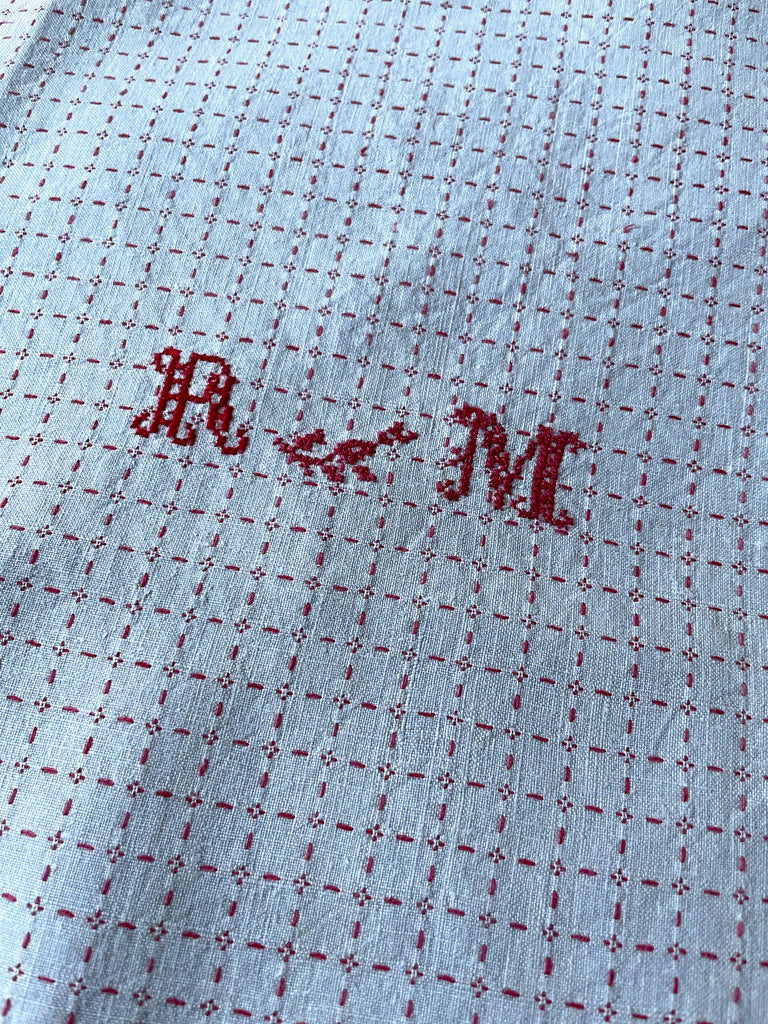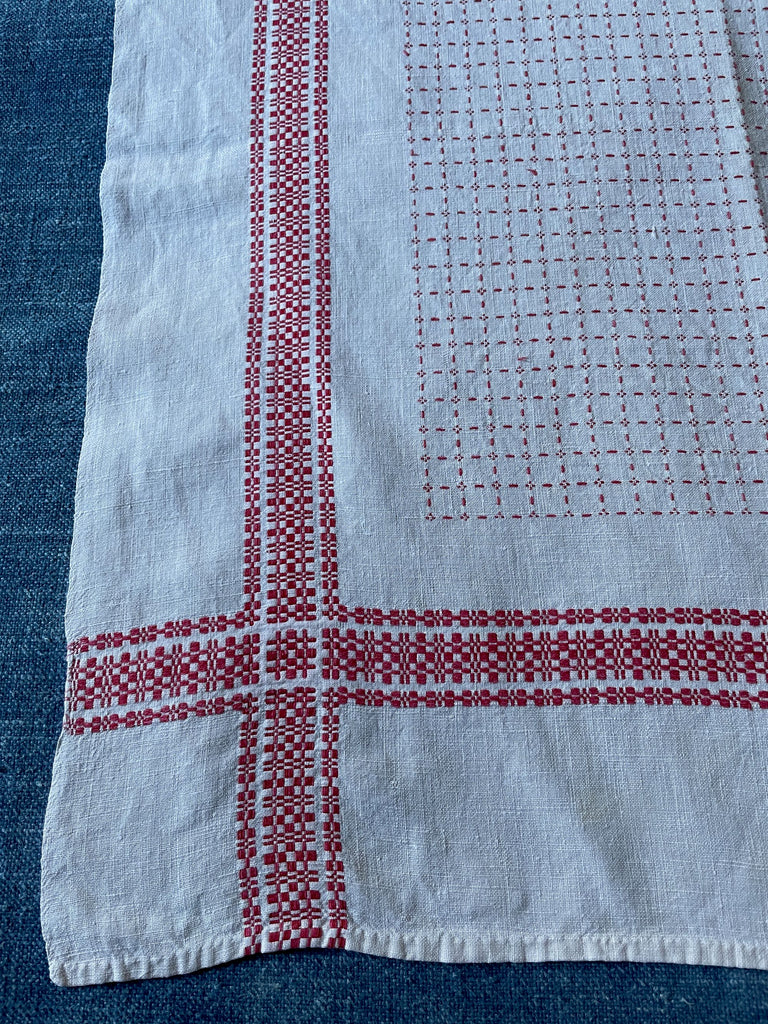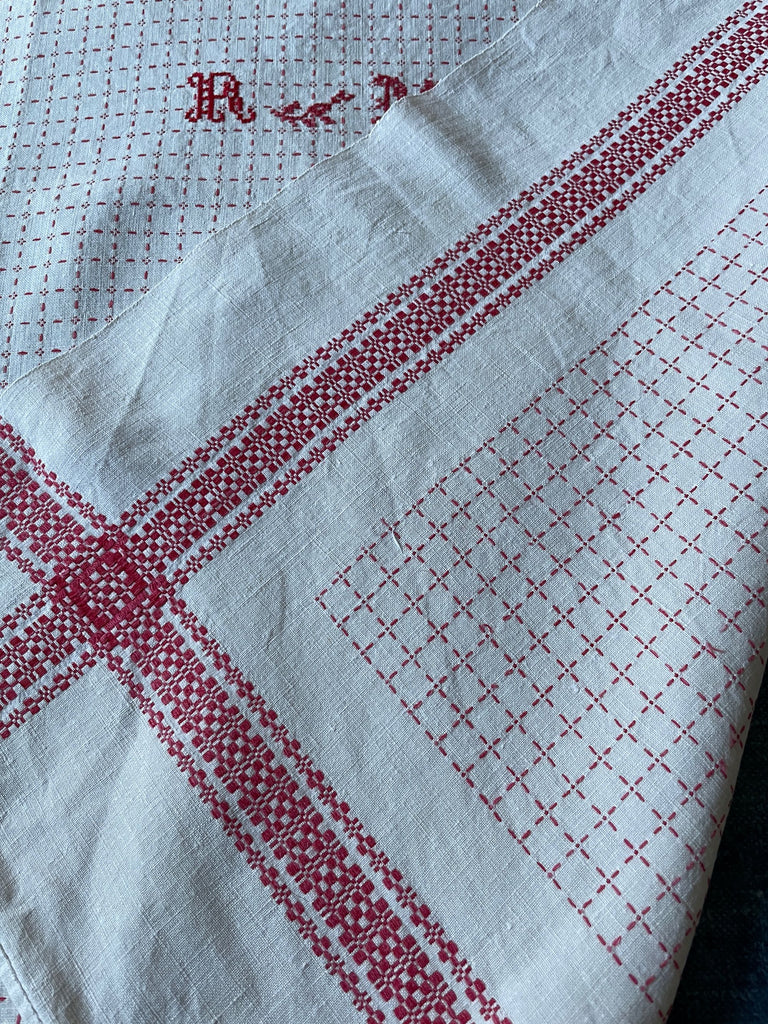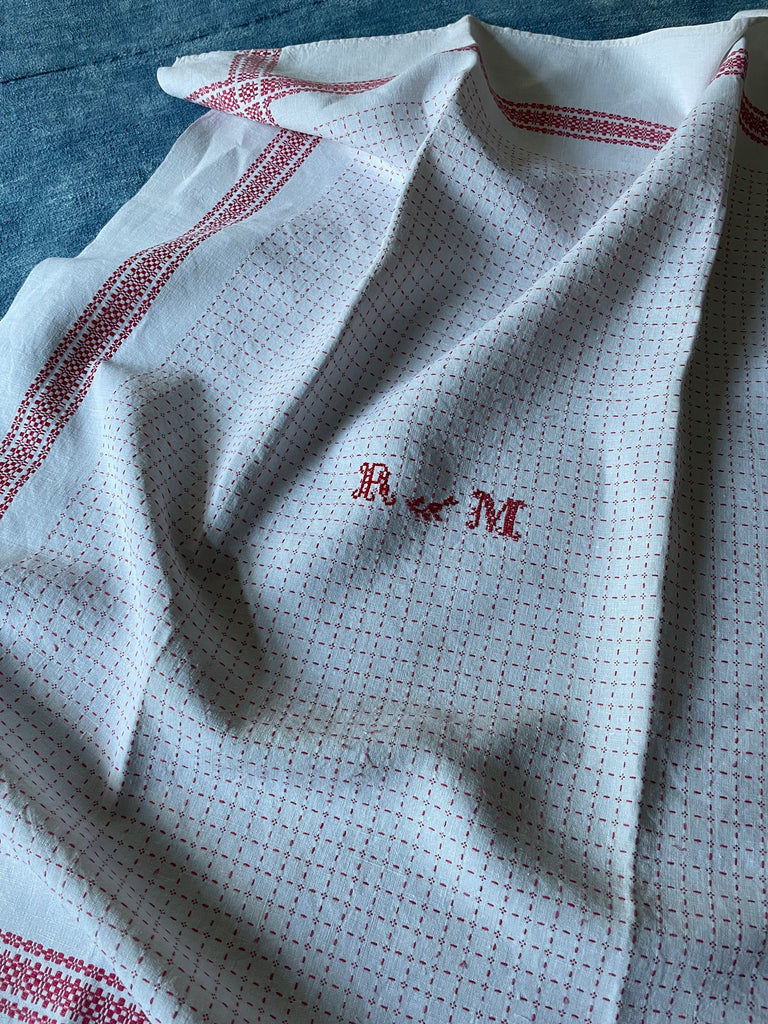 On Sale
Antique French Linen Hand Towels Pair
These antique French linen hand towels have been hand embroidered with the initials RM in a raspberry red.  The woven border is also a raspberry red. The linen is white and of a very high quality,  I can't decide if the central grid design worked in rose pink is hand stitched, as I have never seen anything like this before. Excellent unused condition. 

Each hand towel  measures 69cm wide (27inches)x 83cm long (33inches) and the listing is for 2 pieces.  They could also be used to make little curtains perhaps in a bathroom.
I have 2 pairs available in total.

Care instructions: machine wash 40C.

All our fabrics are freshly laundered in the UK.





Free UK Delivery
Please see our delivery page for more information