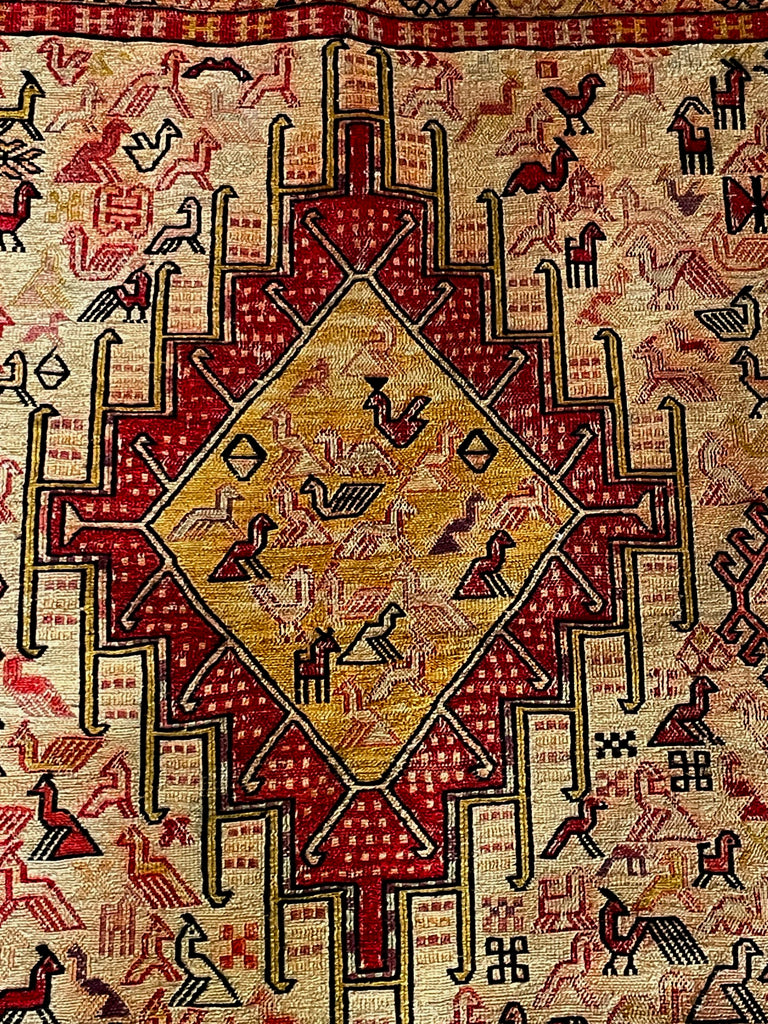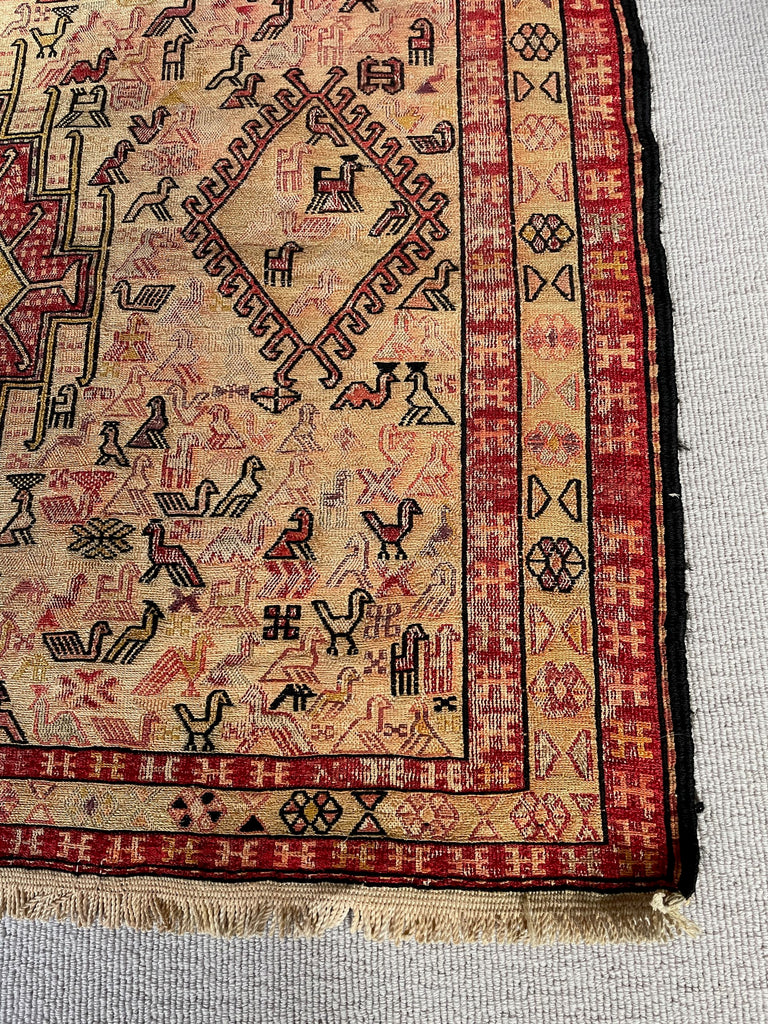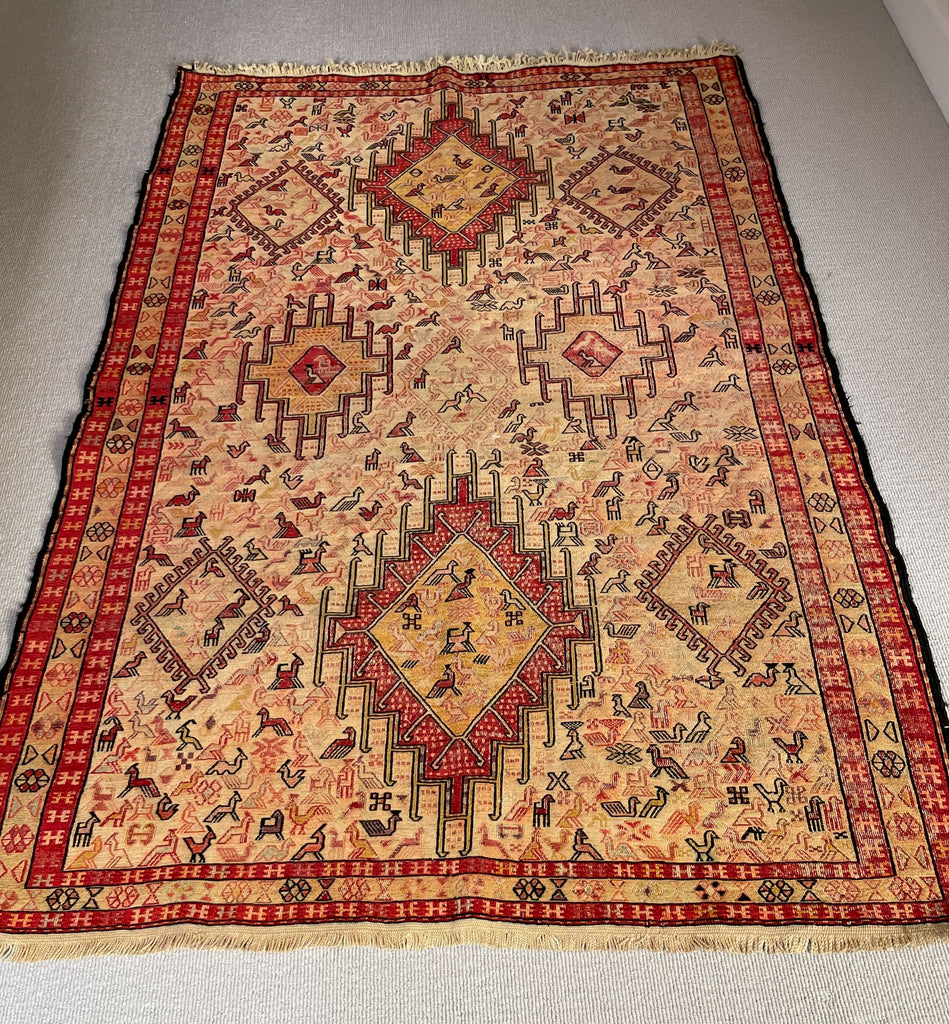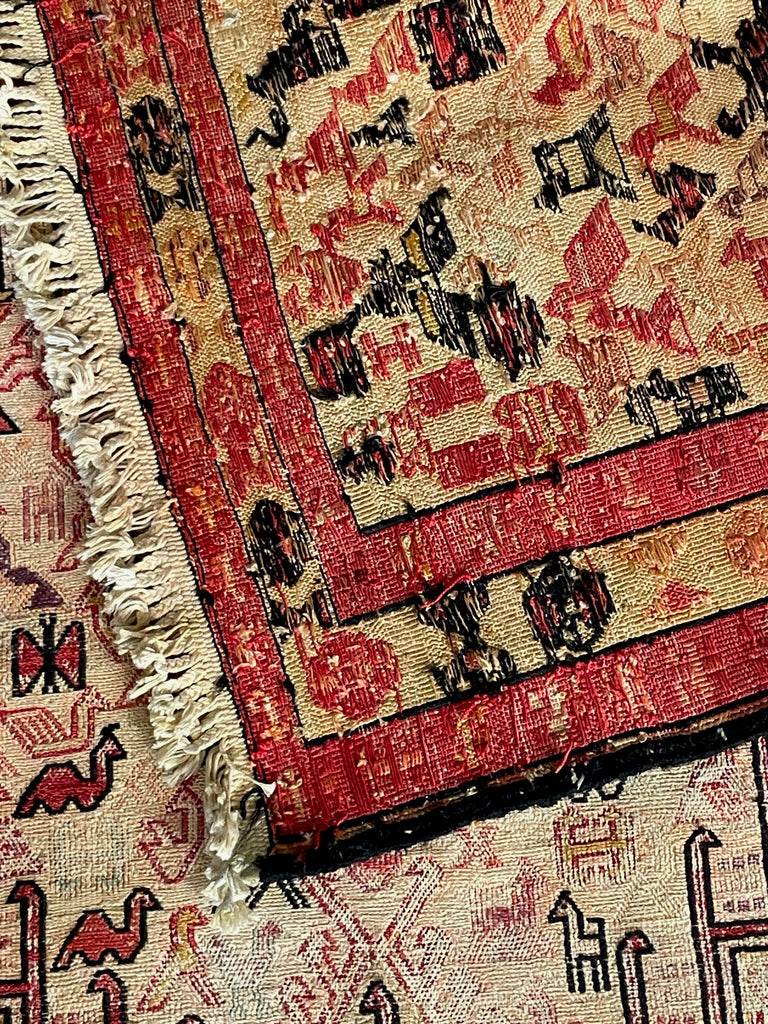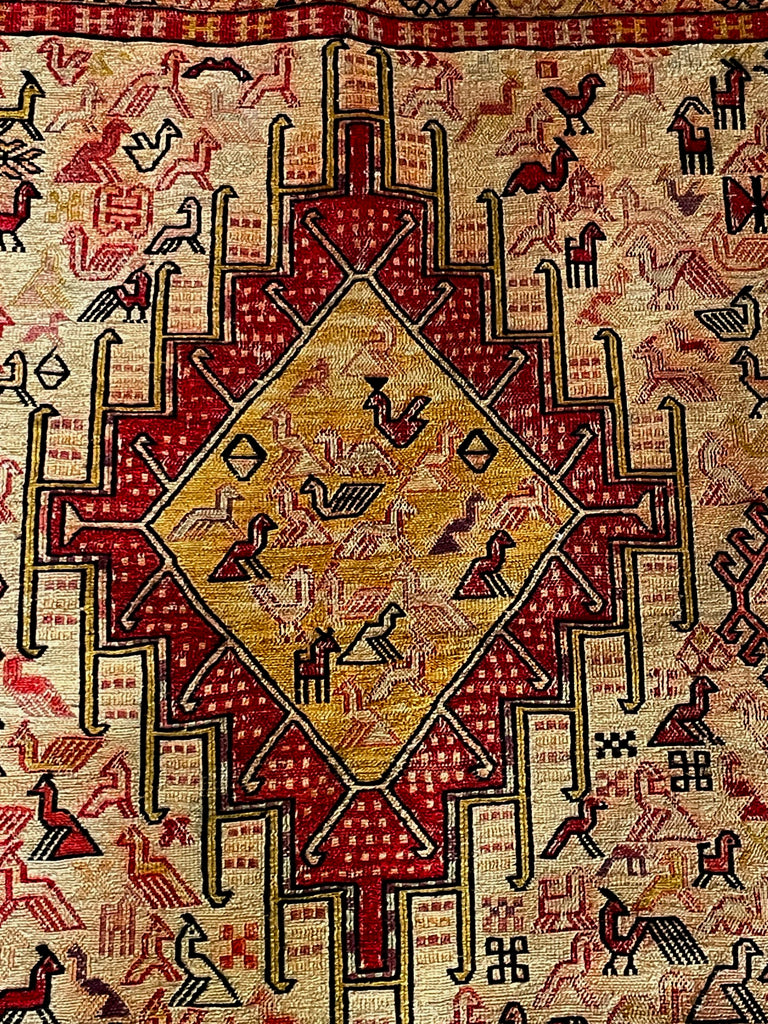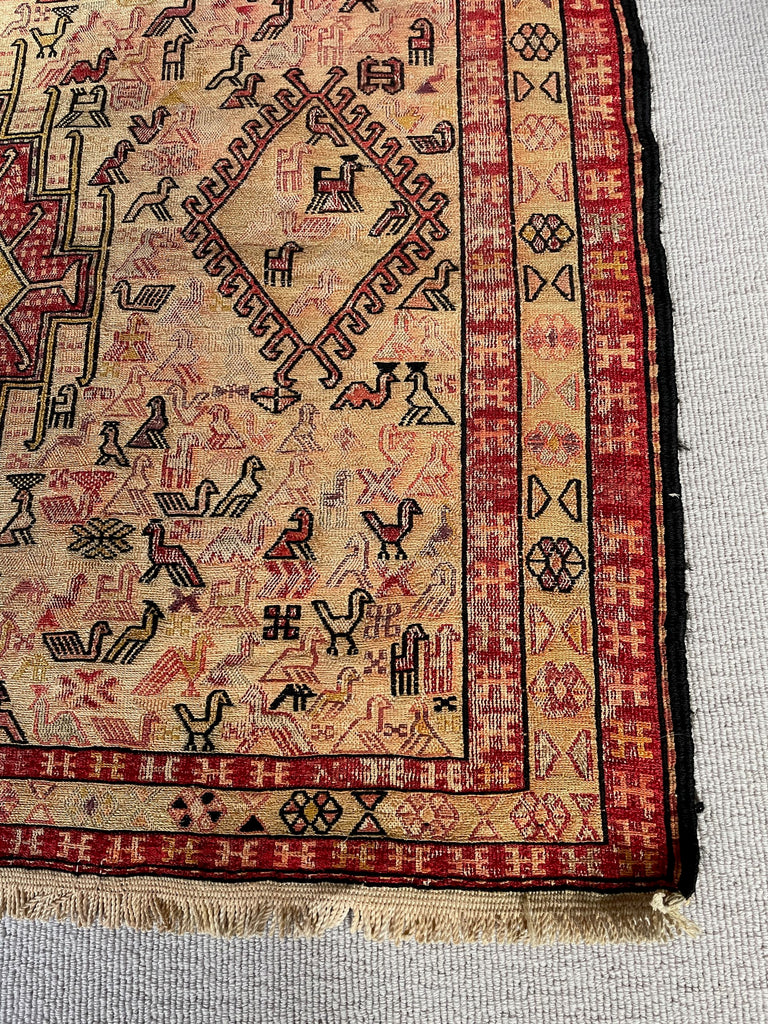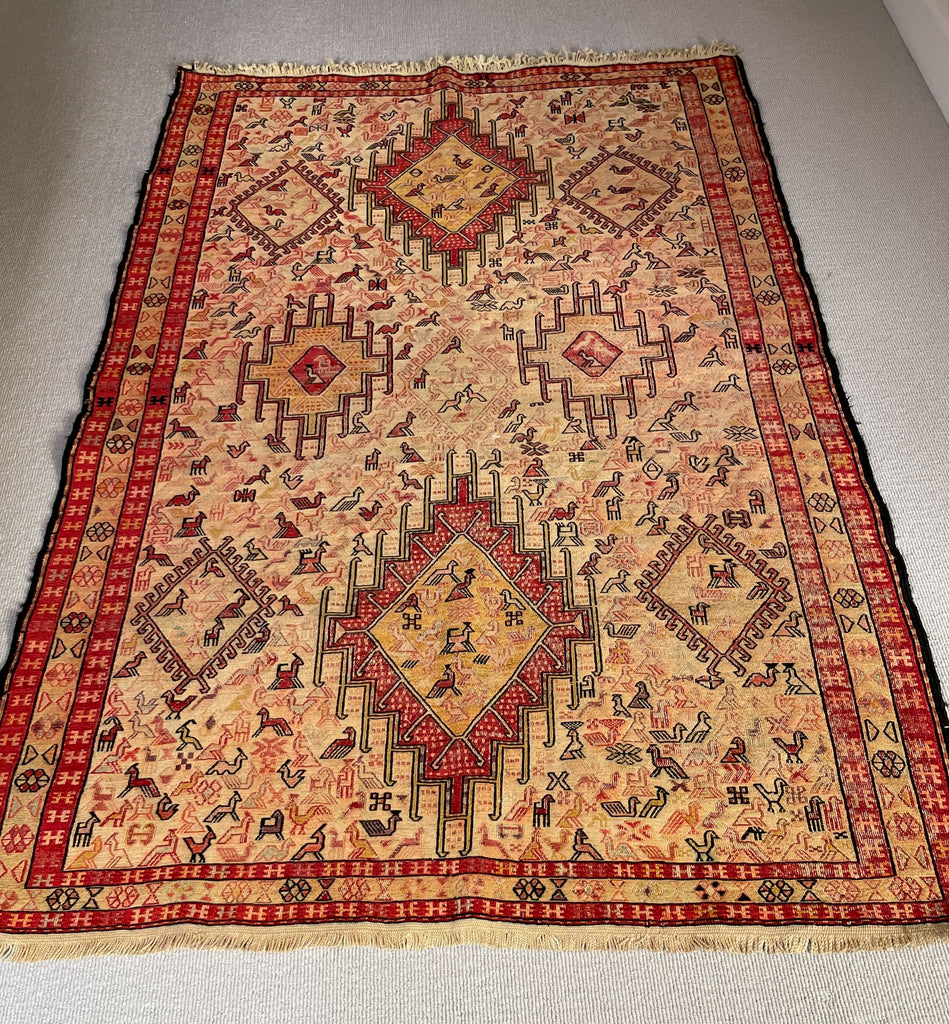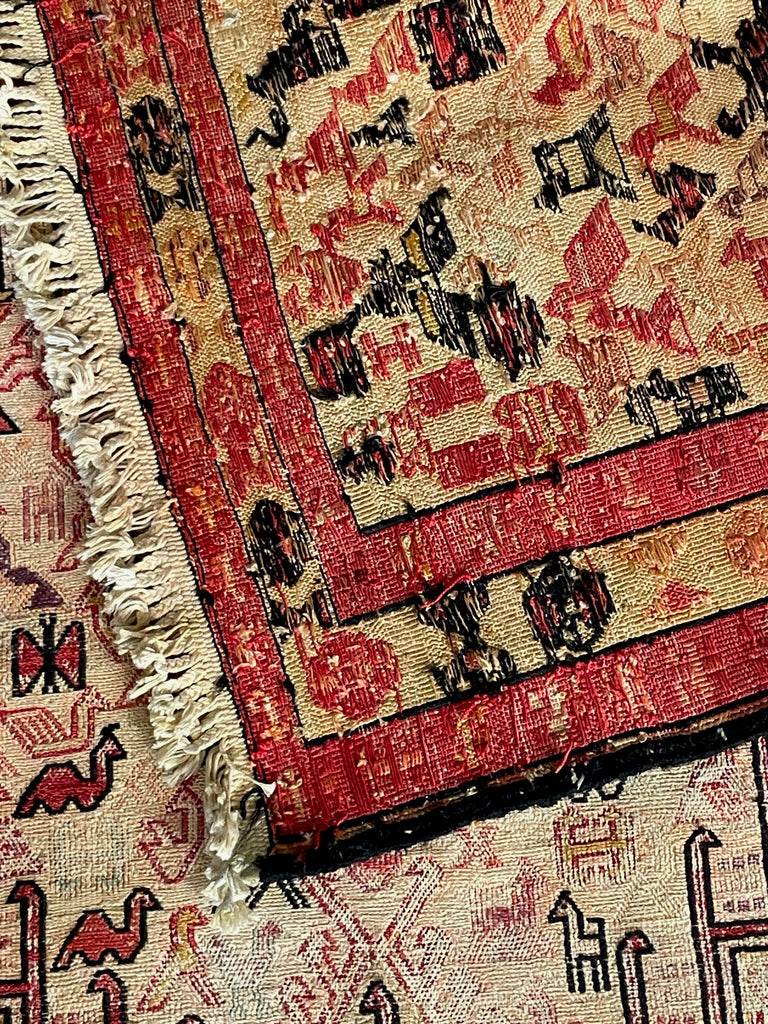 On Sale
Vintage Soumak Kilim Rug
This vintage Soumak kilim rug is in very good condition and the colours are superb, it is decorated with birds and animals in a geometrical pattern. This rug is possibly of Turkish origin and 30 to 50 years old.  It has a cotton warp, and the weft threads are silk with wool binding the edges.  There are no marks or fading and only a little wear.
It would look lovely in a living room, study or bedroom.  The colours are a warm terracotta, soft red, apricot and black. 

Size:1.69m long (67 inches) x 1.38m wide (54 inches)


Free UK Delivery
We offer free UK shipping but charge for overseas shipping. This item is bulky, but if the actual delivery cost for shipping overseas is less than the amount charged we will refund the difference.