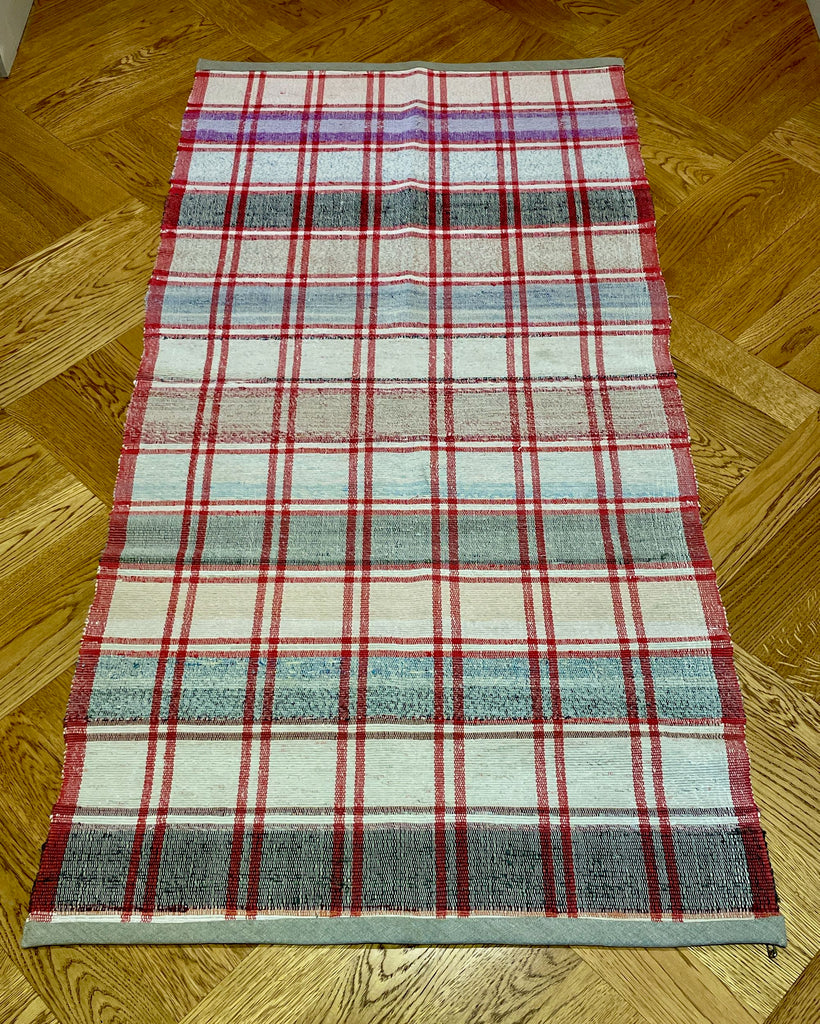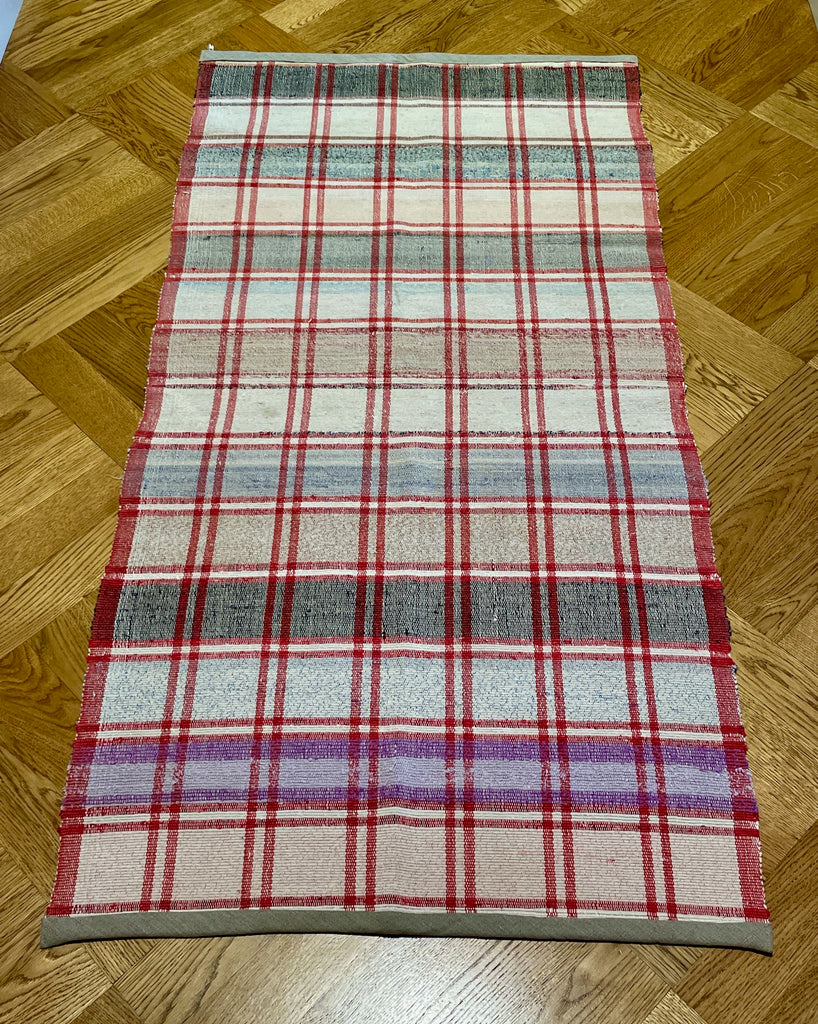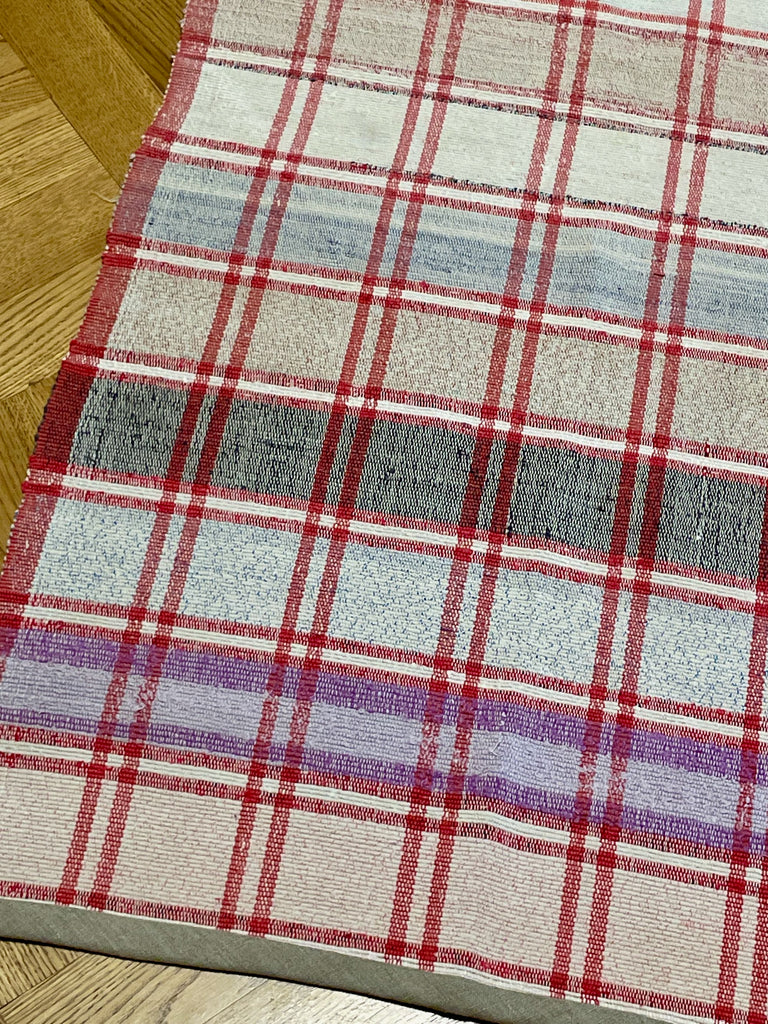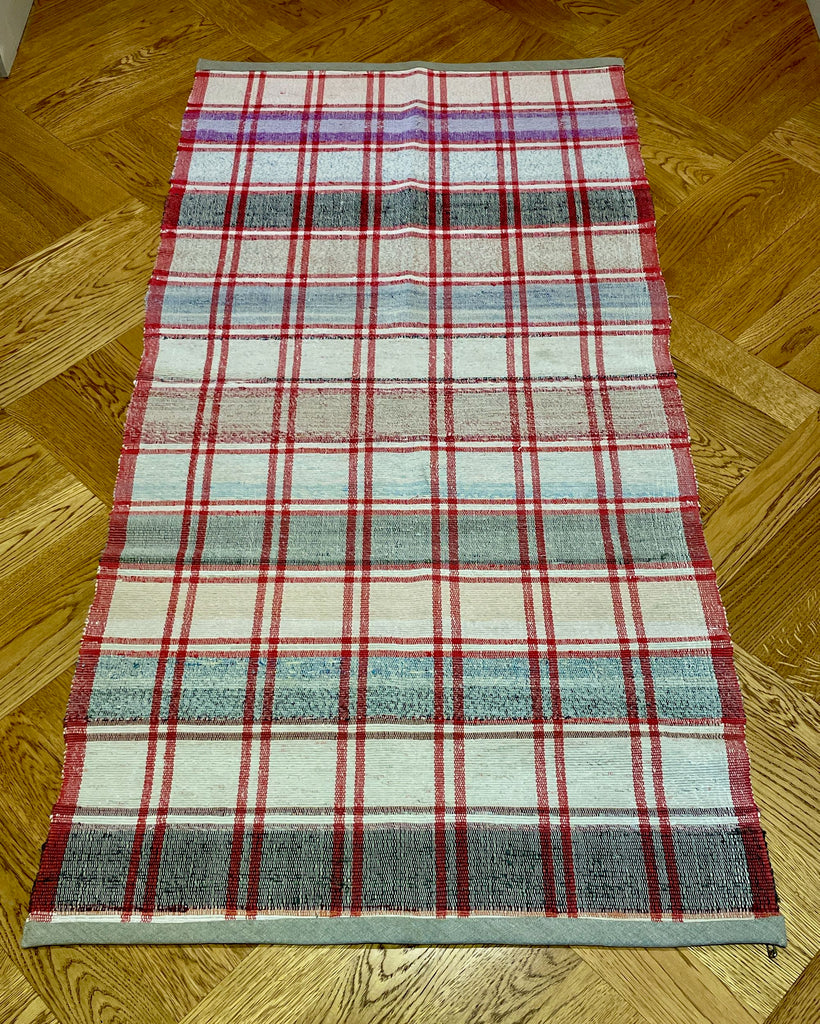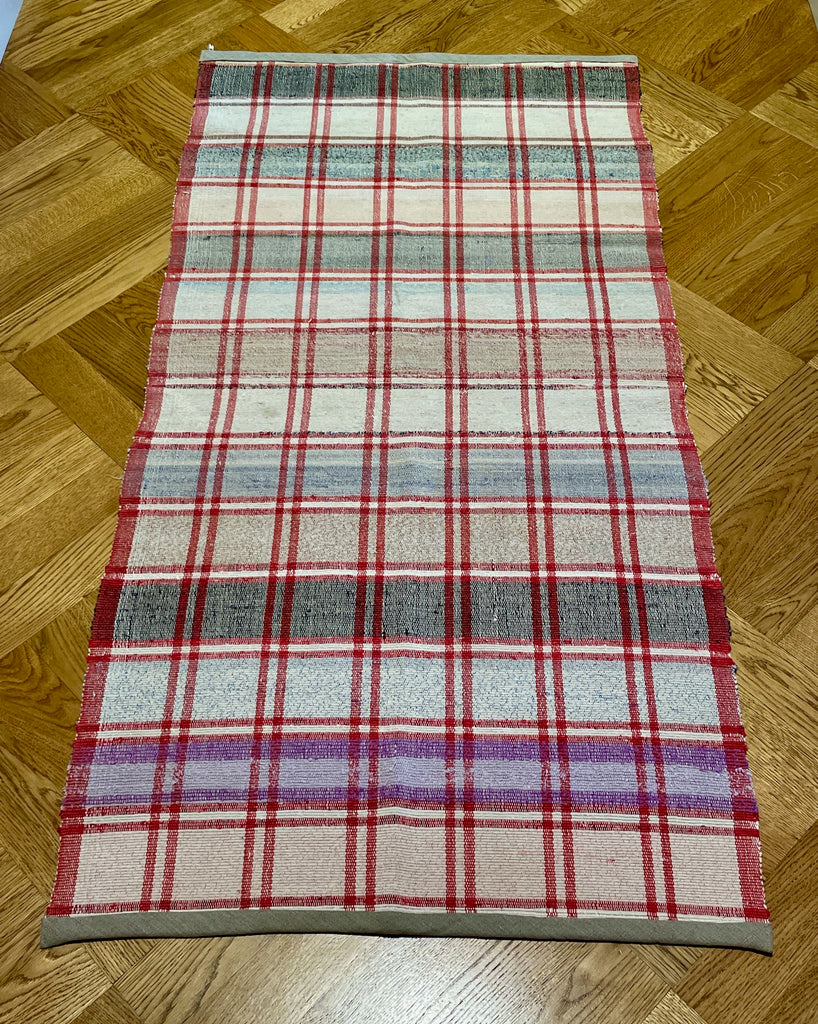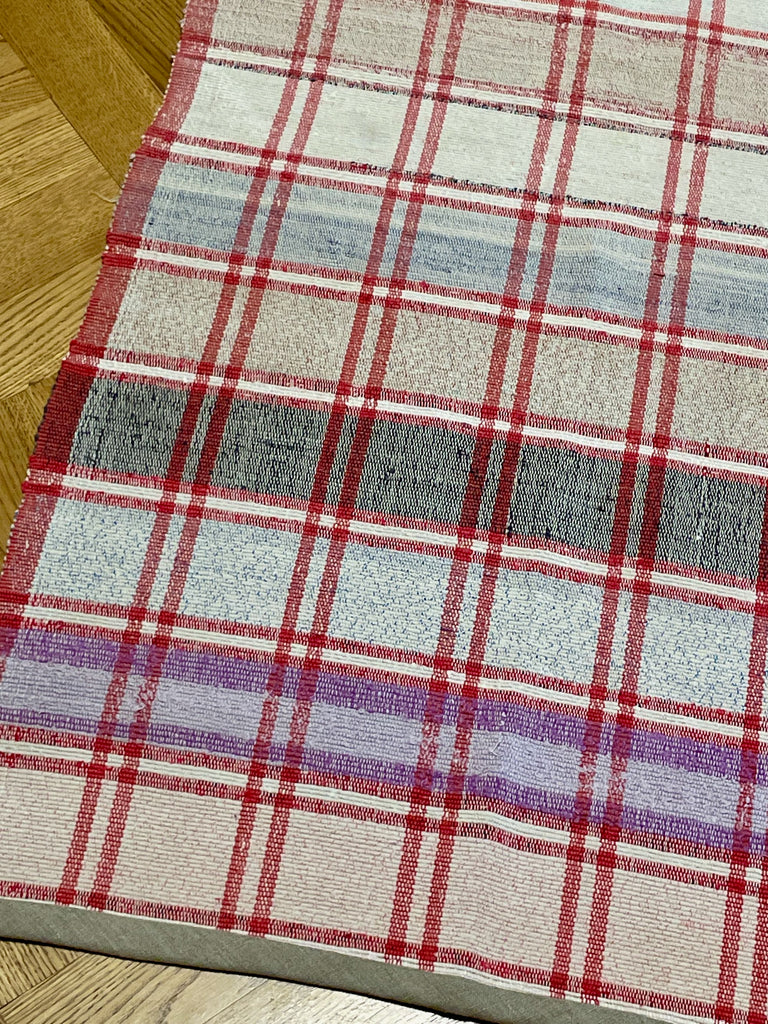 On Sale
Vintage Hungarian Rug 1.34m Long.
This vintage Hungarian rug would make a great hearth rug, bedside rug, bath mat or use it in the  kitchen. It is in very good condition.

Our vintage Hungarian Rips runners date from the 1950's. They were handwoven on a narrow loom and come in lots of different patterns and colours.

Size: 1.34m long (53inches) x 0.67m wide (26inches)

This rug is made from cotton. Machine wash 30C

All our rugs are freshly laundered in the UK and come ready to use.