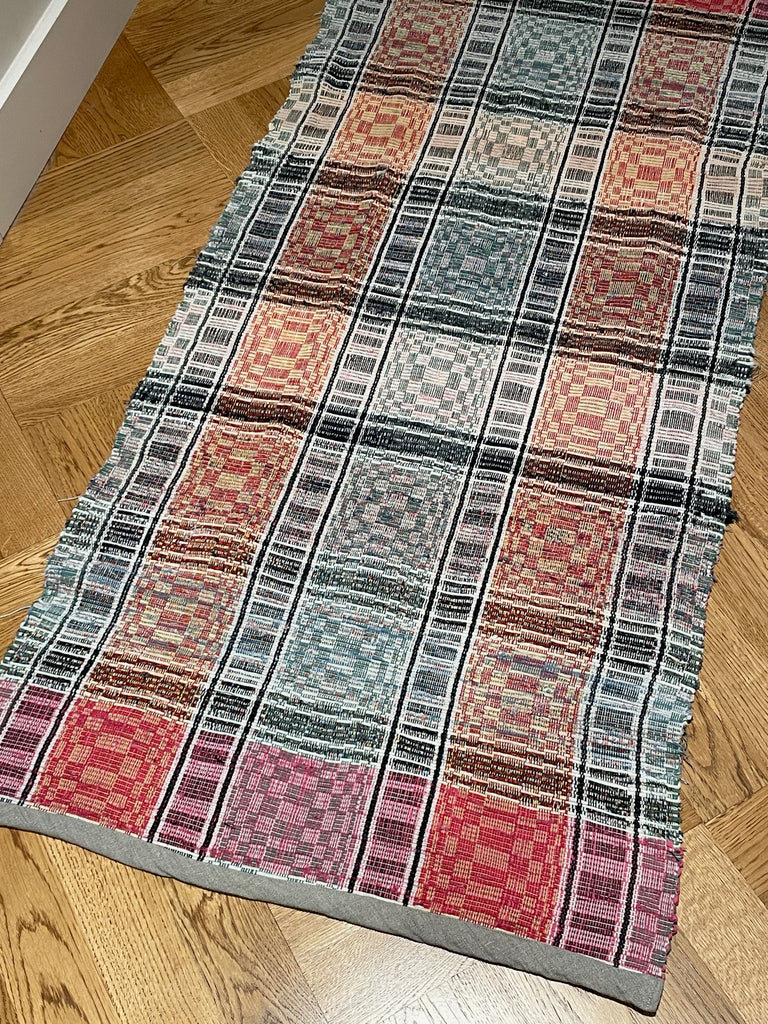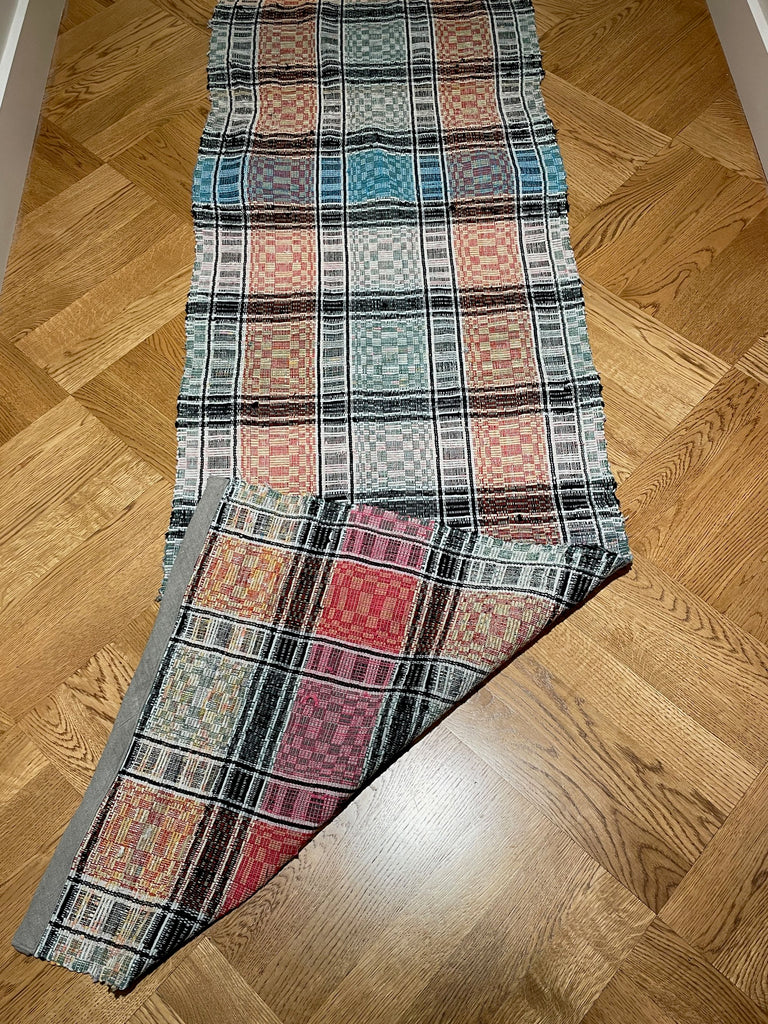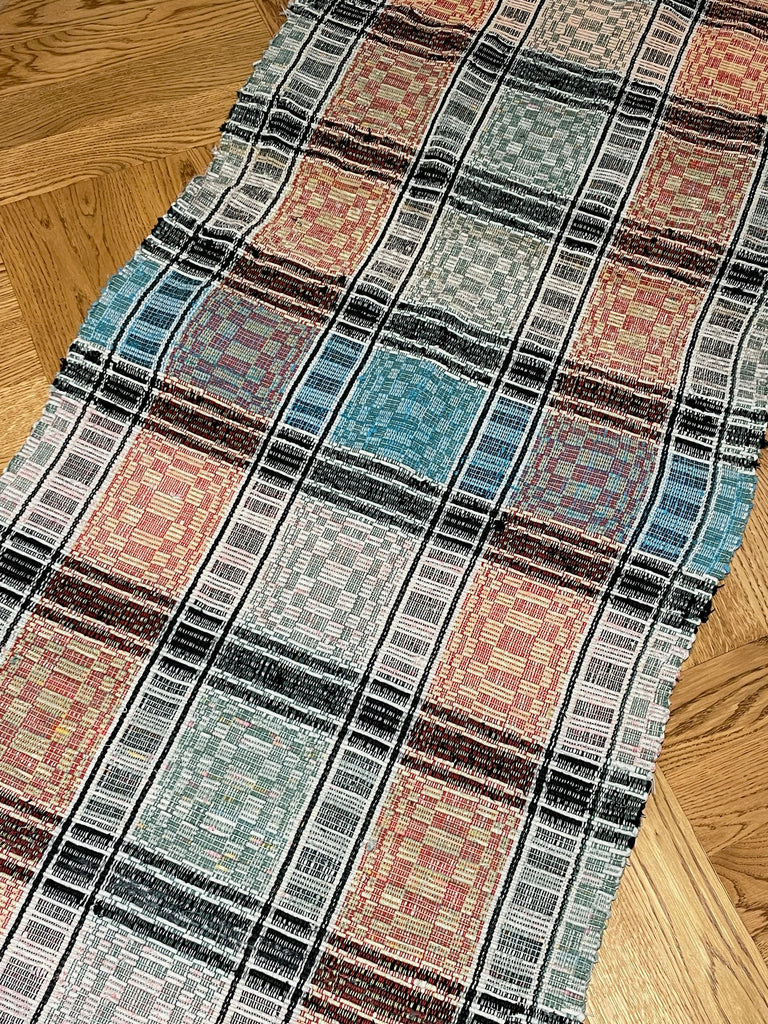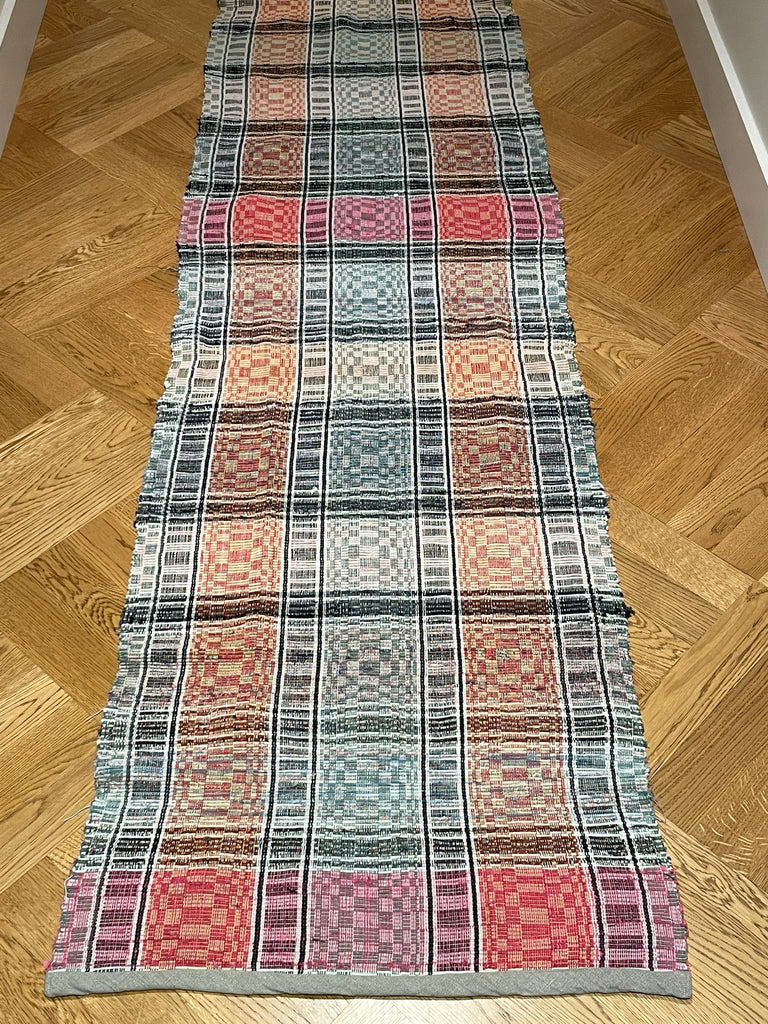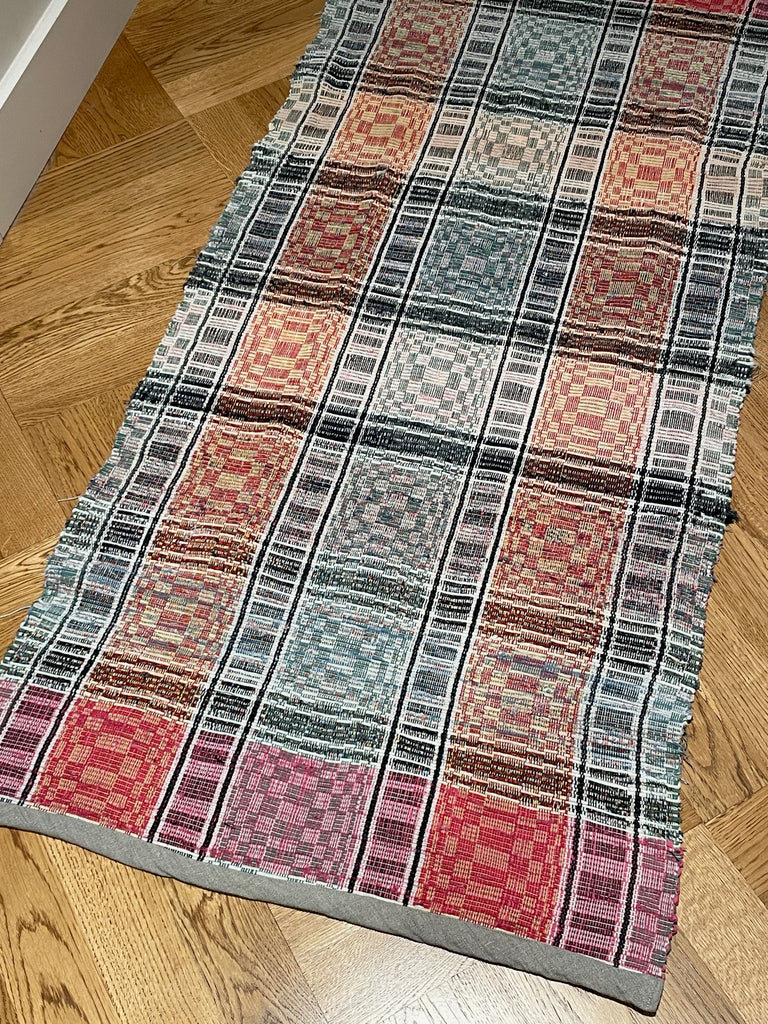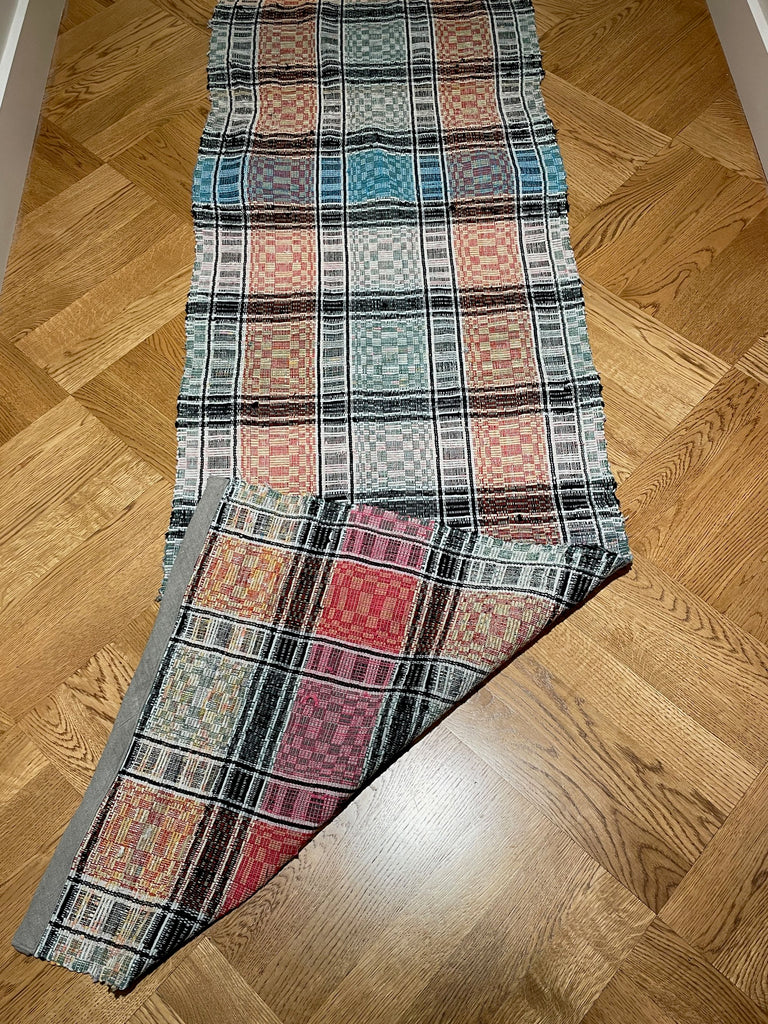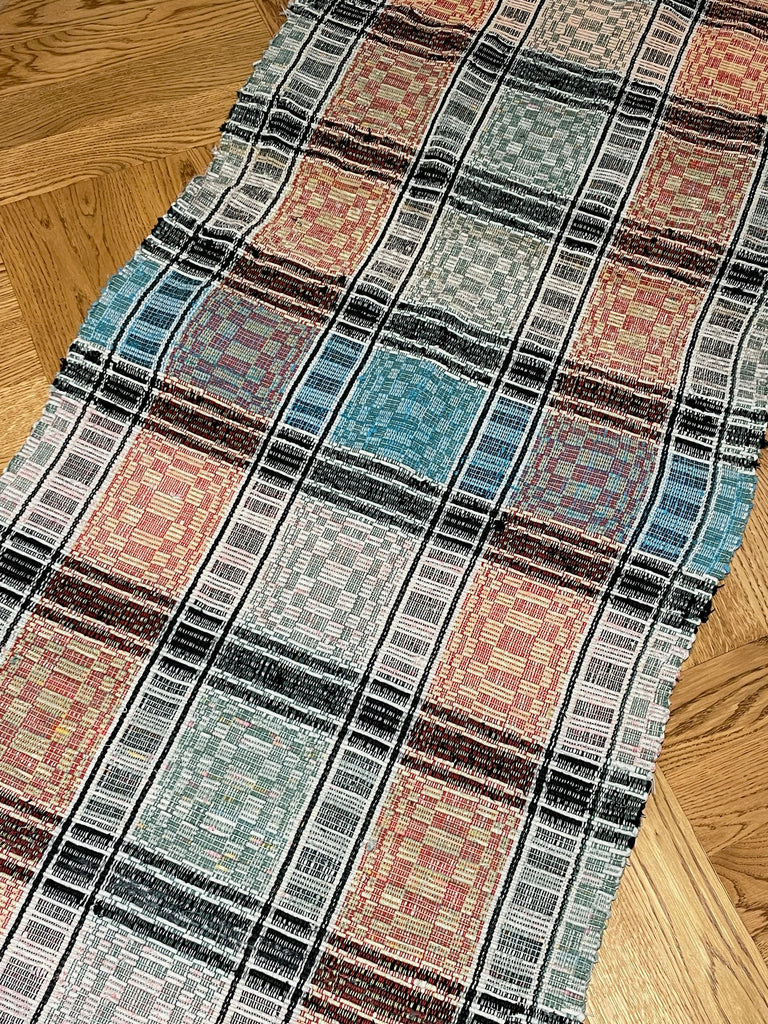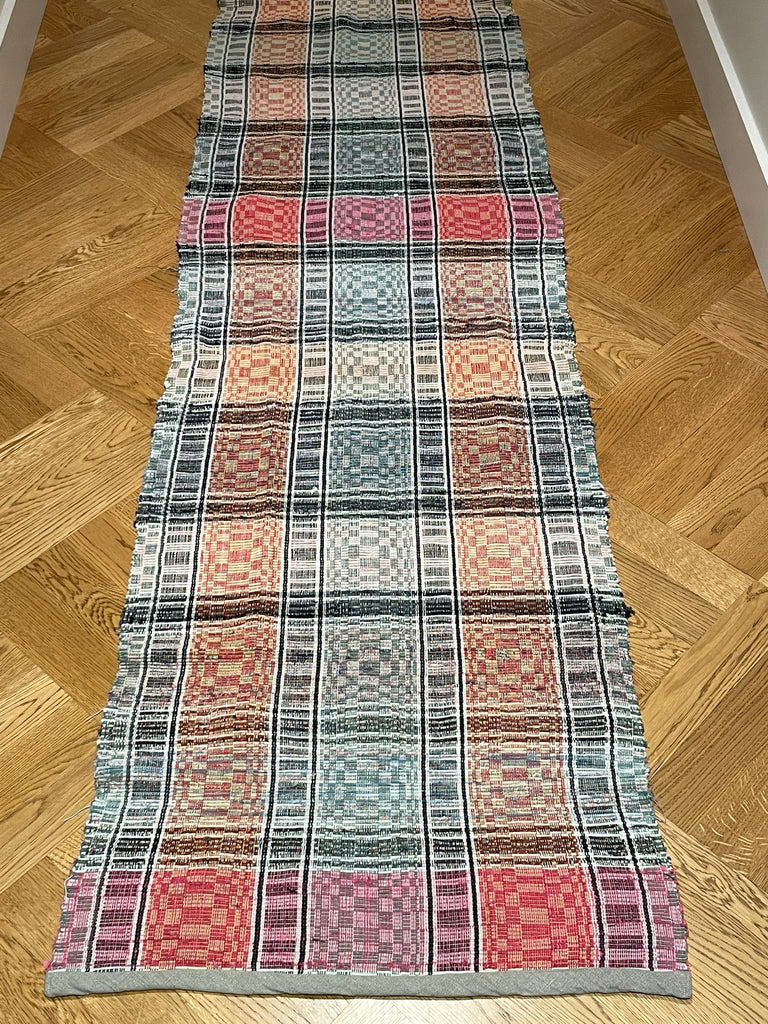 On Sale
Vintage Hungarian Checked Floor Runner. Rips Rug. 3.96m Long
This vintage Hungarian rag rug  would make a great hall or corridor runner. It is freshly laundered, in excellent (unused) condition and hard wearing.  The runner is reversible which means you can use both sides before you need to wash it.  

Our vintage Hungarian Rips runners date from the 1950's. They were handwoven on a narrow loom and come in lots of different patterns and colours.

Size: L3.96m long (156inches) x 0.63m wide (25inches)


Cotton. Machine wash 30C

All our rugs are freshly laundered in the UK and come ready to use.

Free UK Delivery
We offer free UK shipping but charge for overseas shipping. This item is heavy, but if the actual delivery cost for shipping overseas is less than the amount charged we will refund the difference.