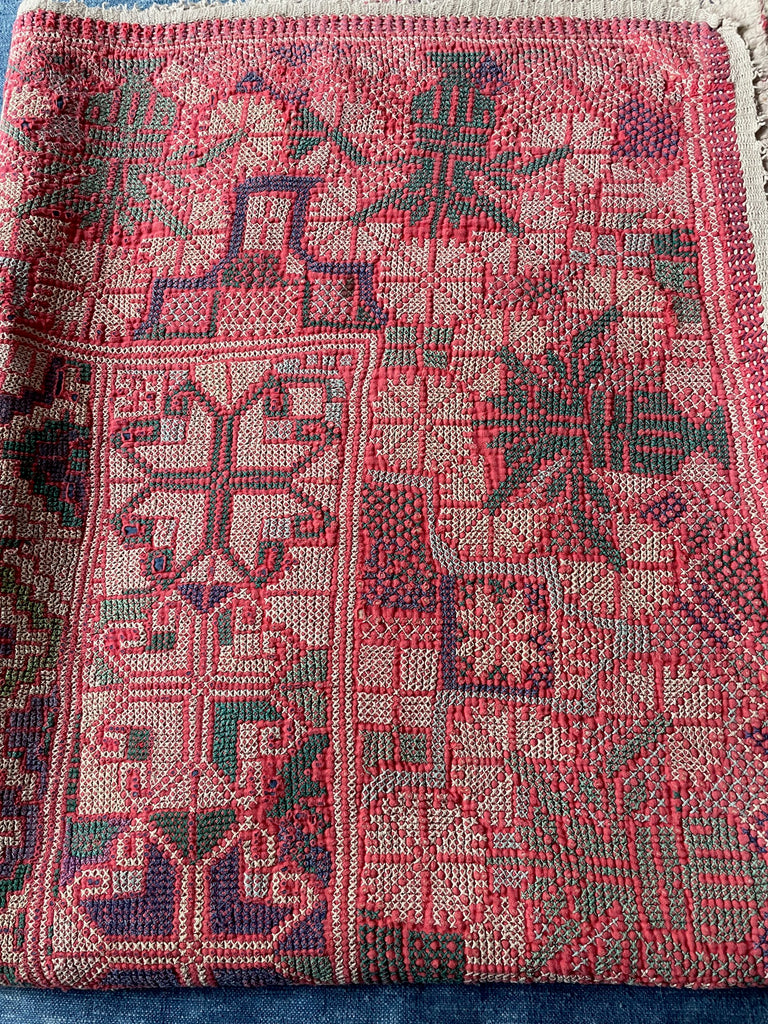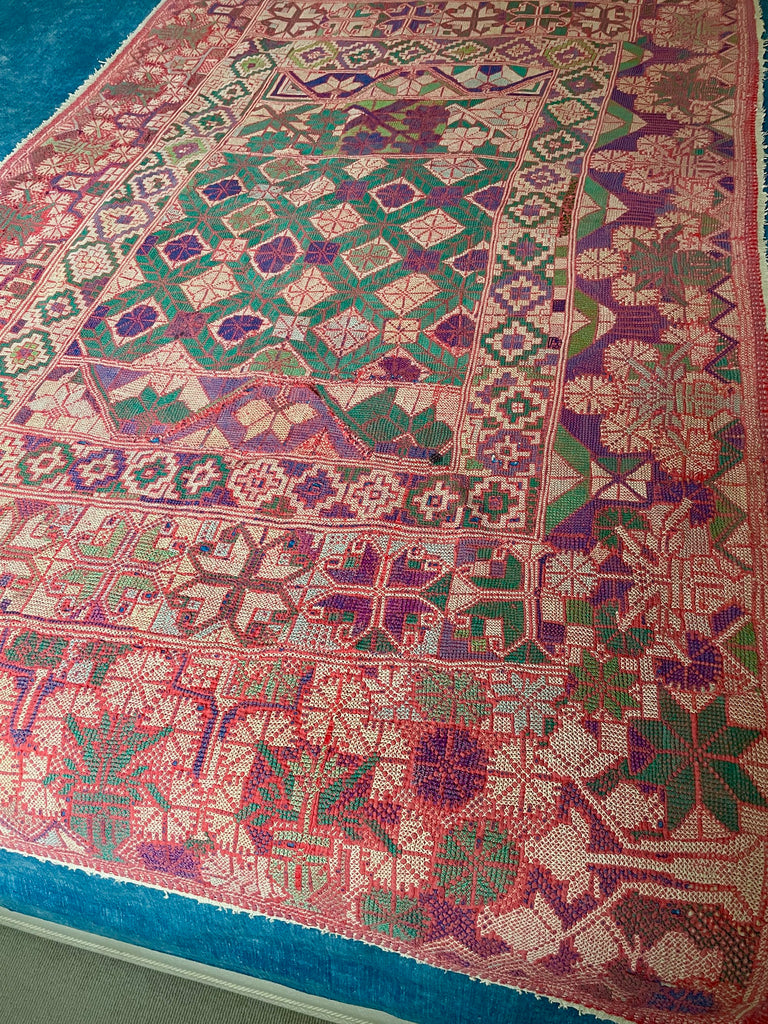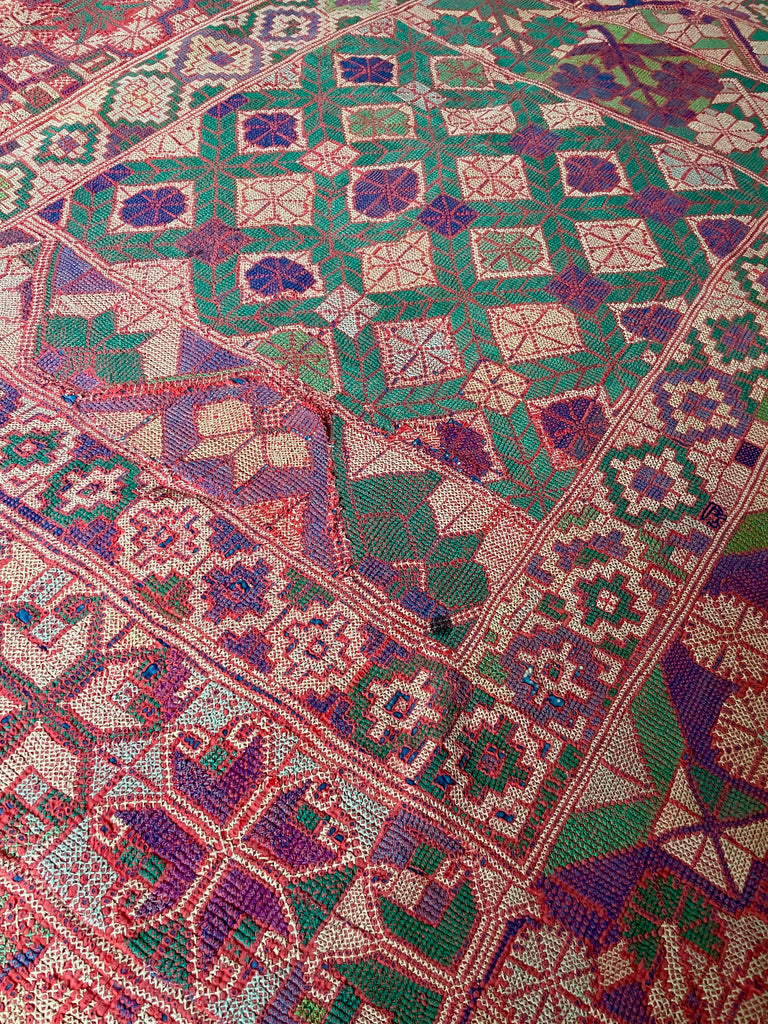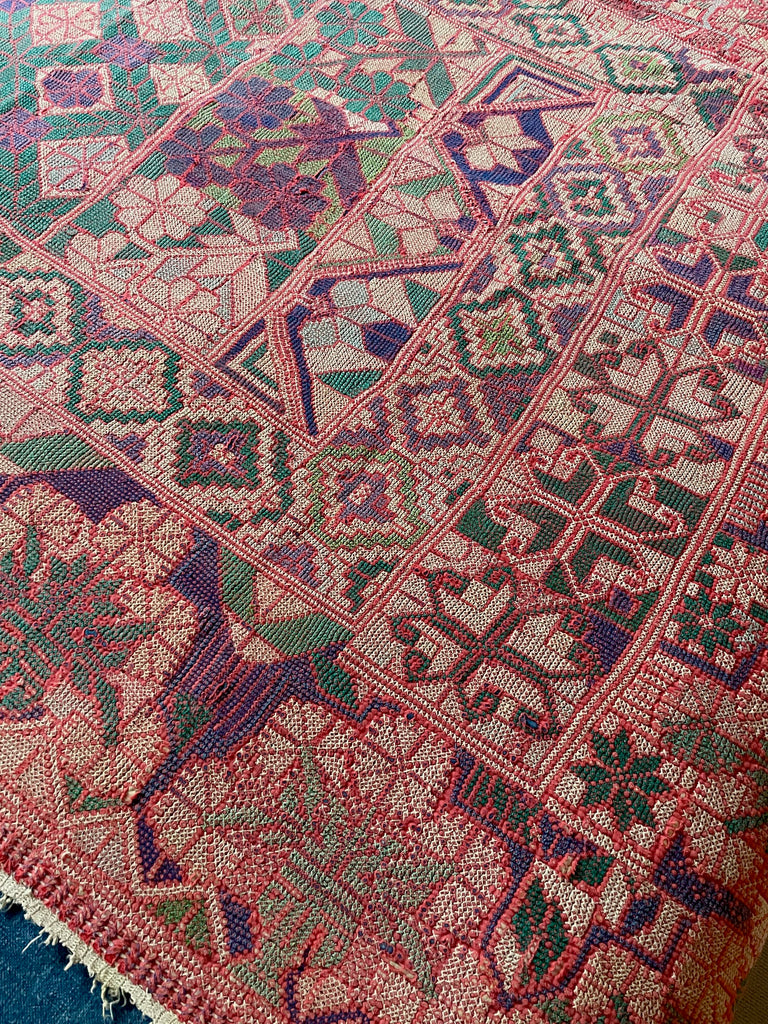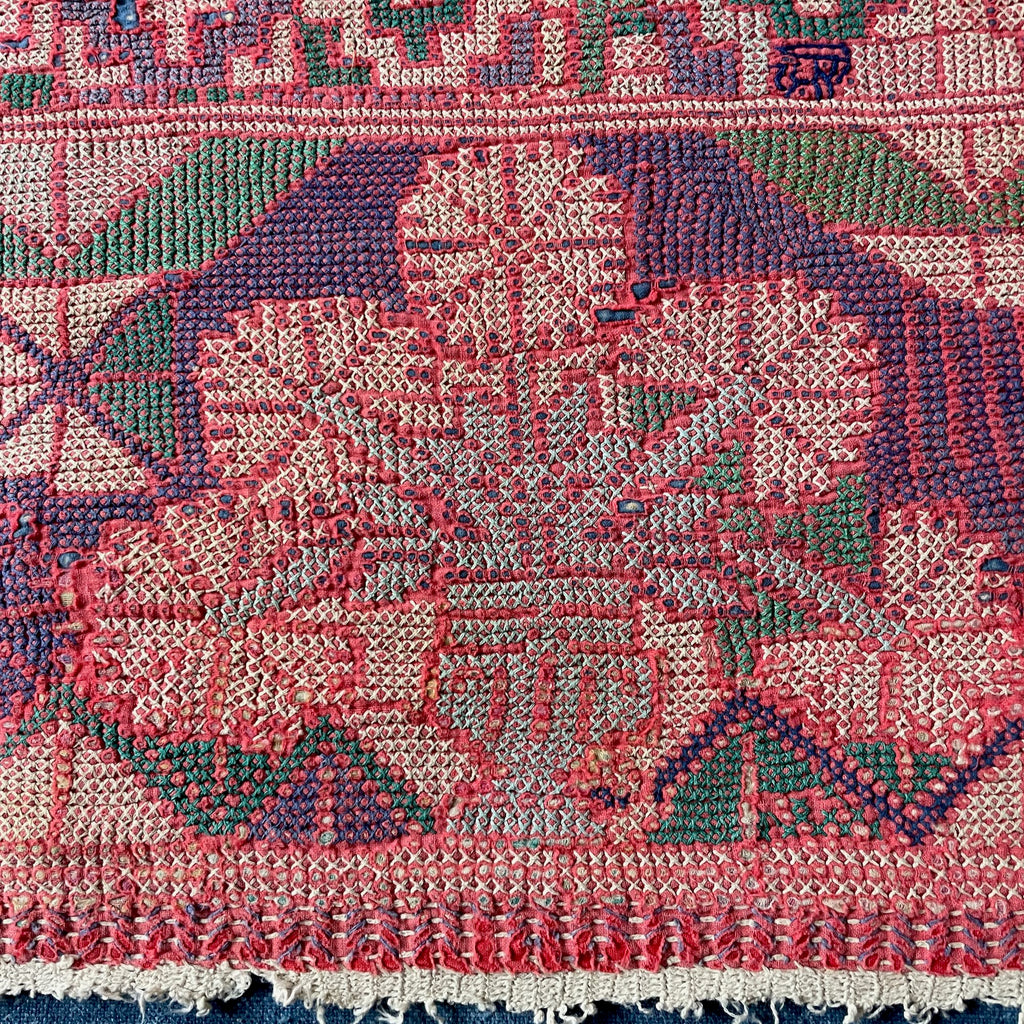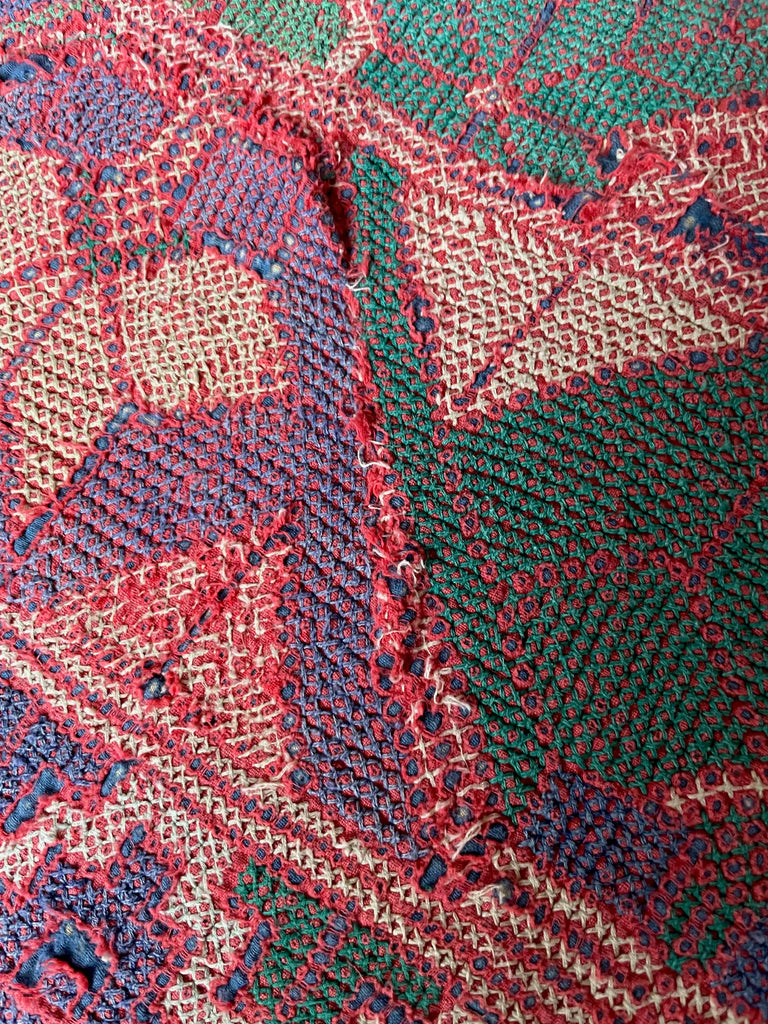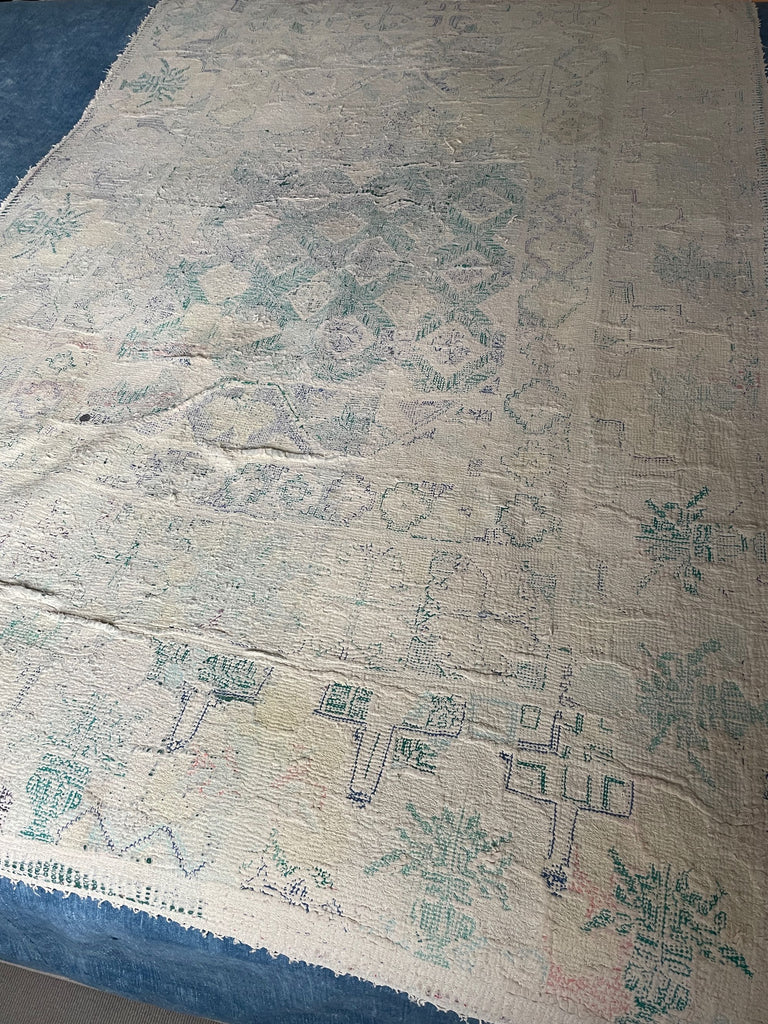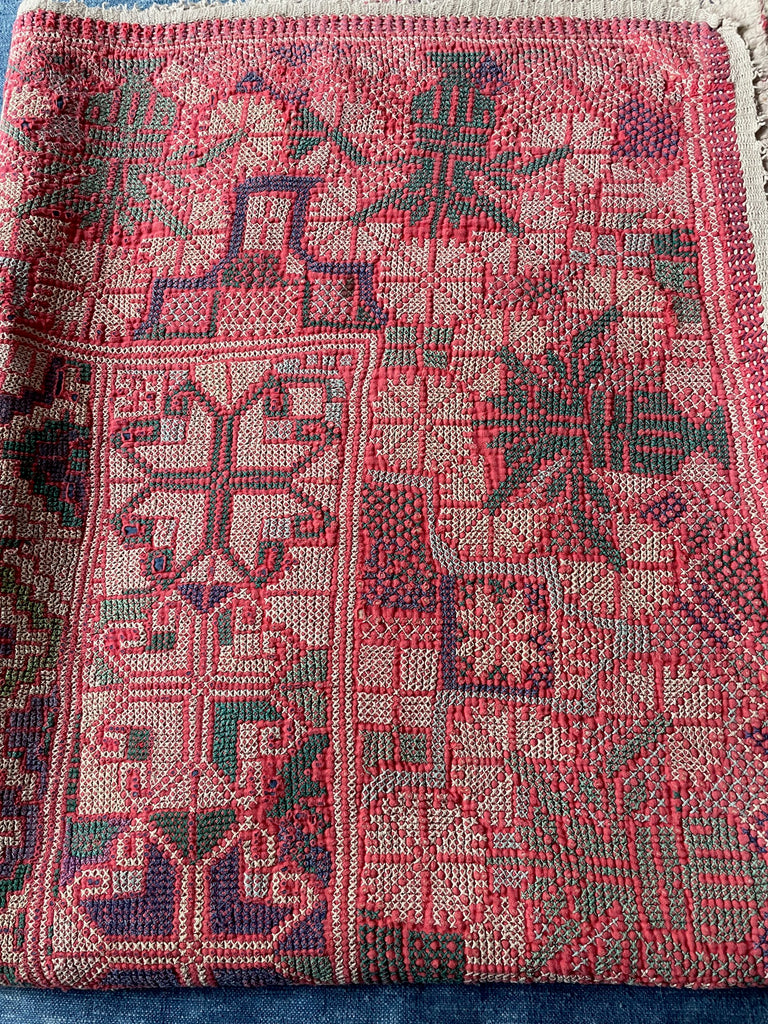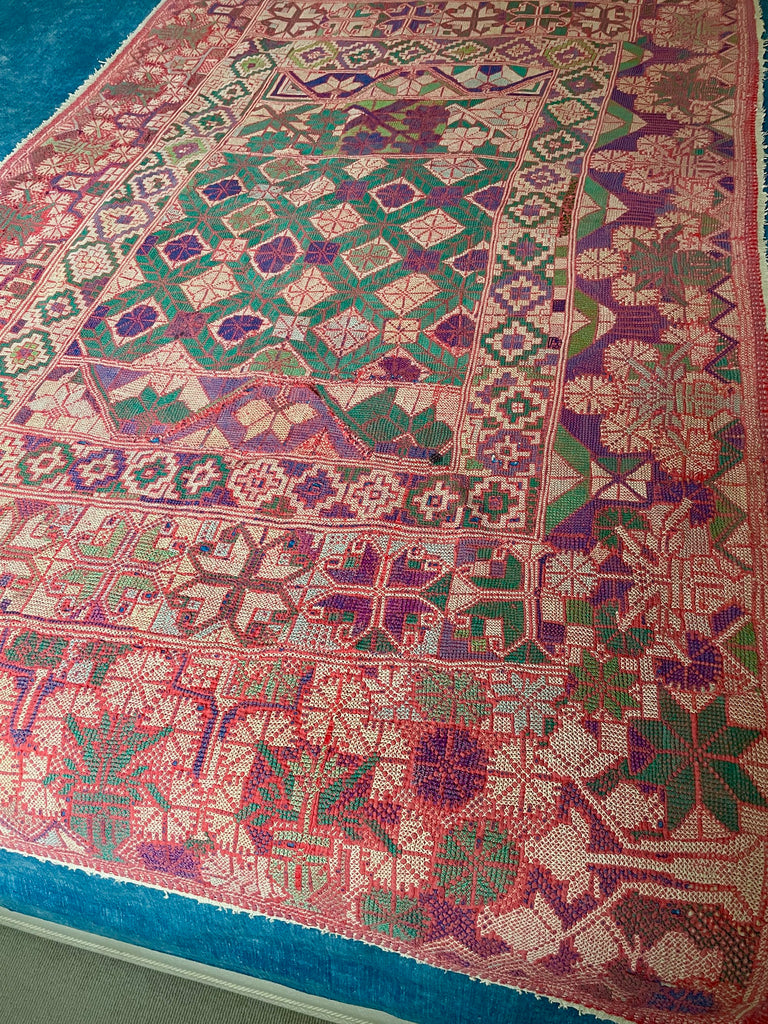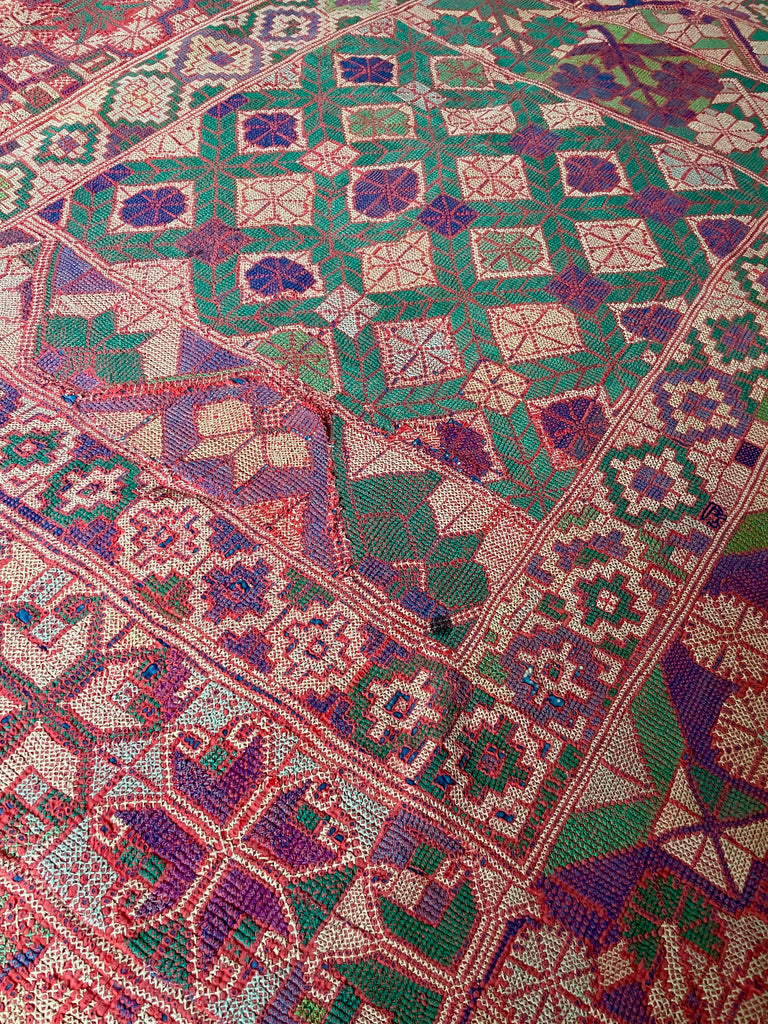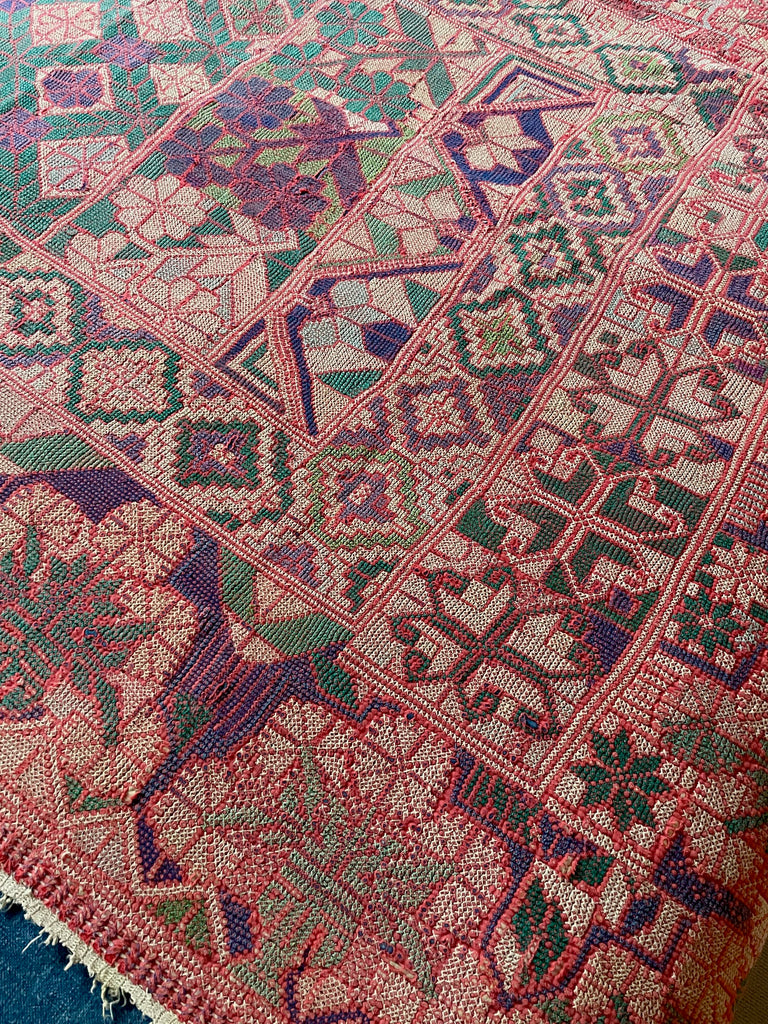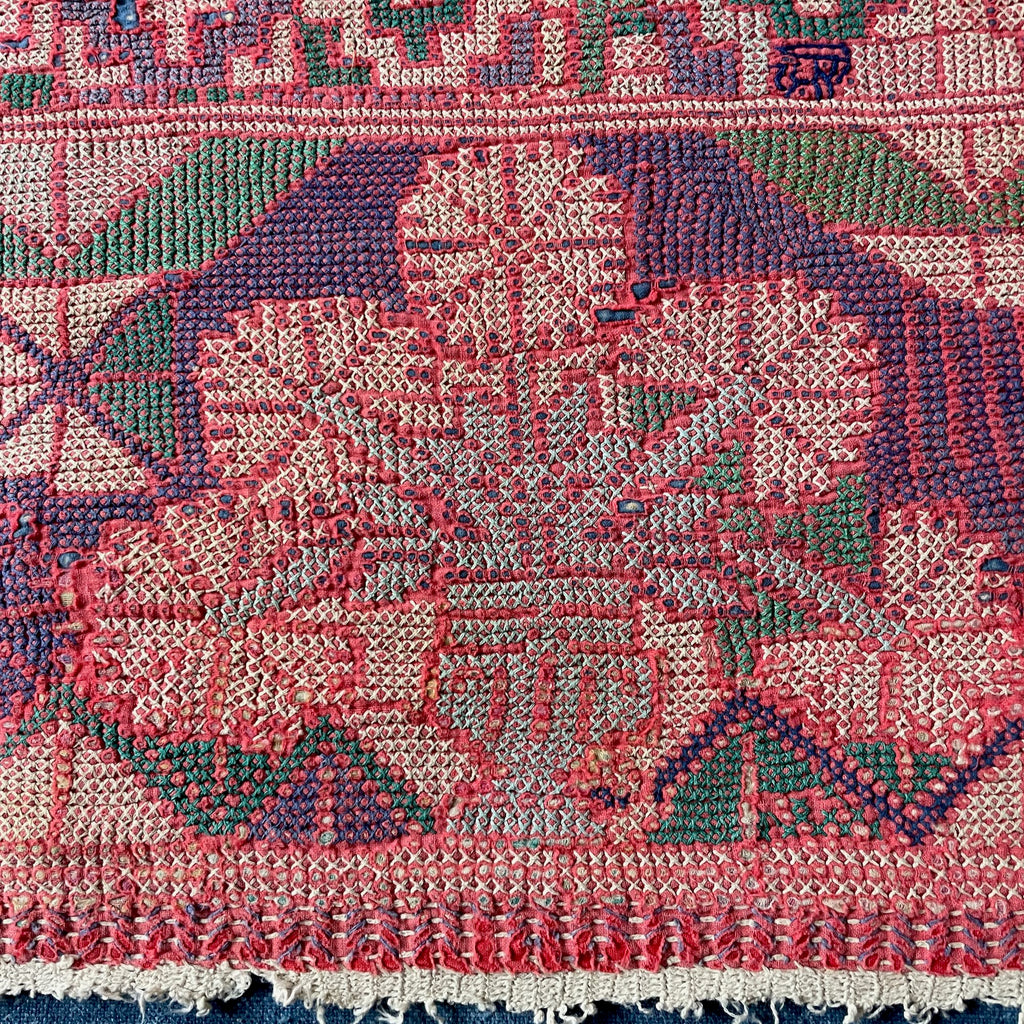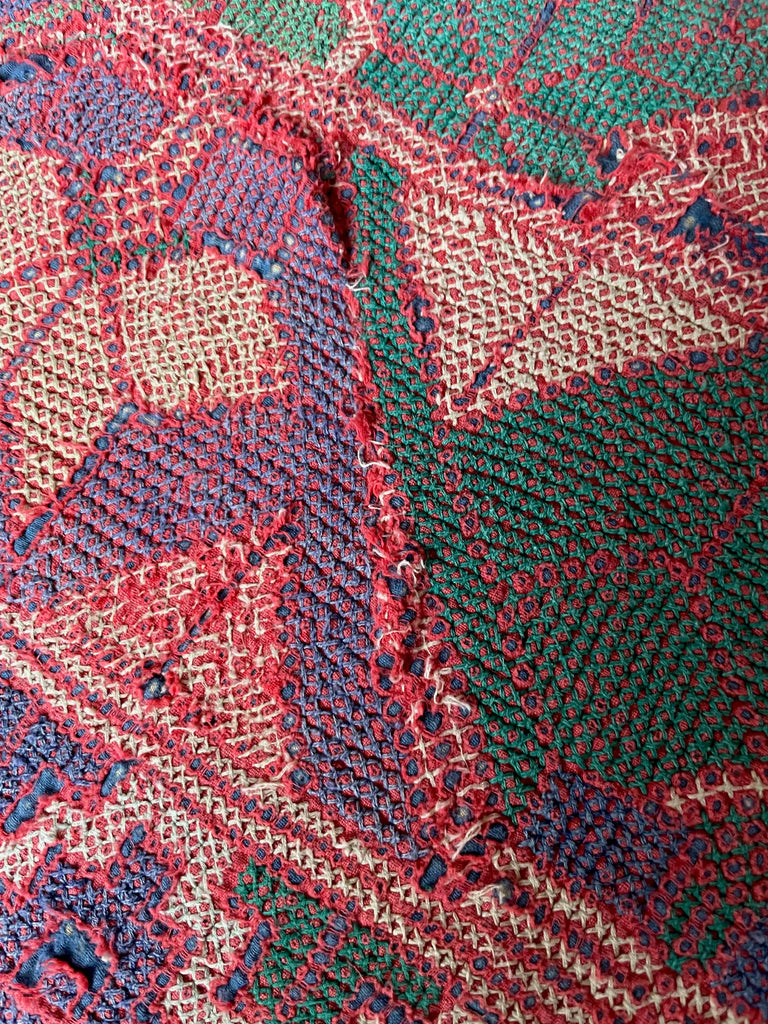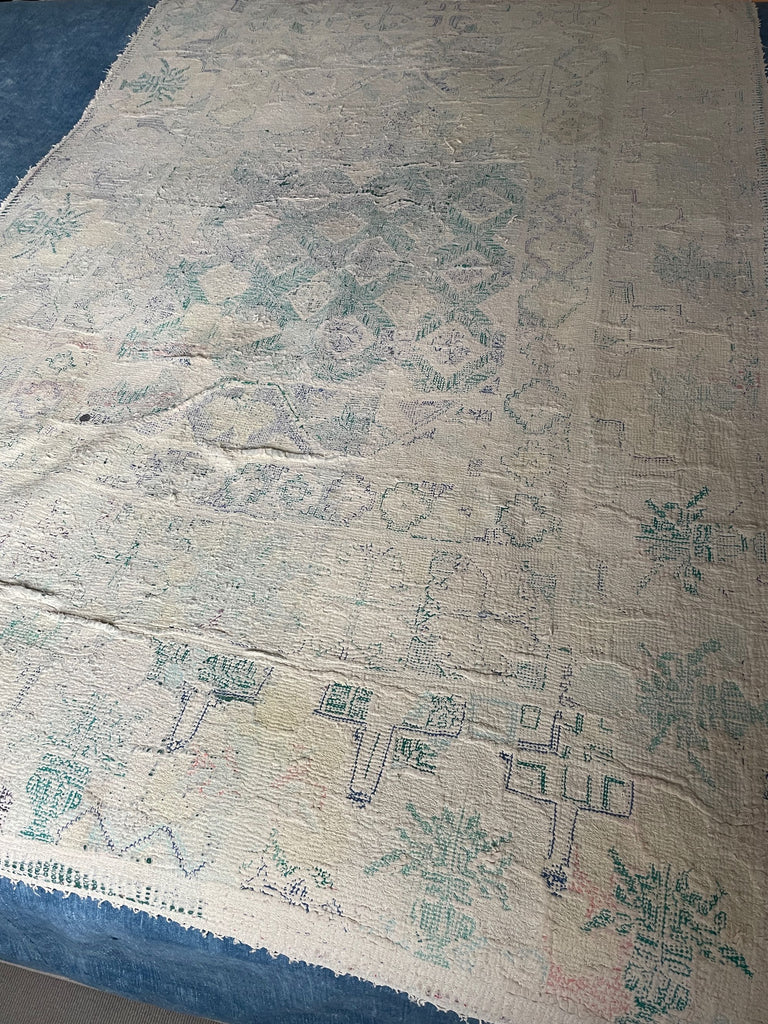 On Sale
Vintage Galicha Kantha 197
This galicha kantha, or  carpet kantha comes from Bangladesh and is made using layers of repurposed cotton that is embroidered with vivid cross-stitch embroidery in intricate geometric patterns. 
They can be used as a floor covering (perhaps in a bedroom as they are not as strong as a proper woven carpet) but probably better to use them folded across the back of a sofa or as a bold wall hanging. 

The first six photos show the decorative embroidered side of the textile and the last photo the reverse side. The fifth photo shows a repair, otherwise this piece is in  good condition.
Size:  1.16m wide x 2m long (W47in x L79in). 
100% Cotton. Hand wash or dry clean.  This item has been washed in the UK and is ready to use.
Free UK Delivery