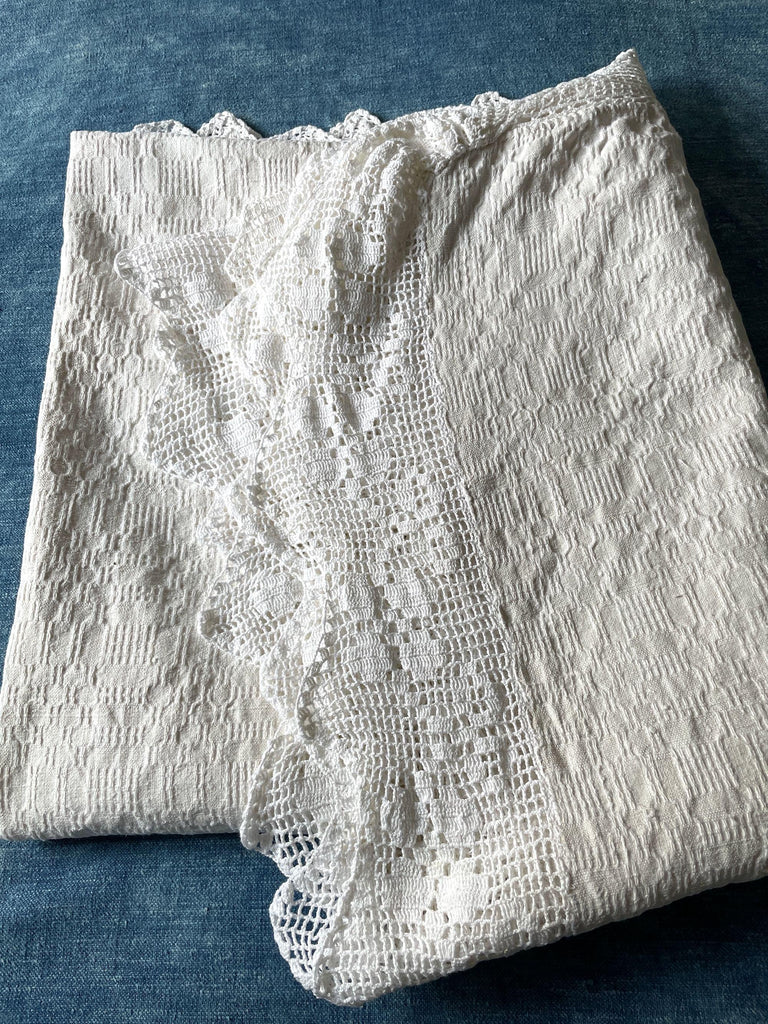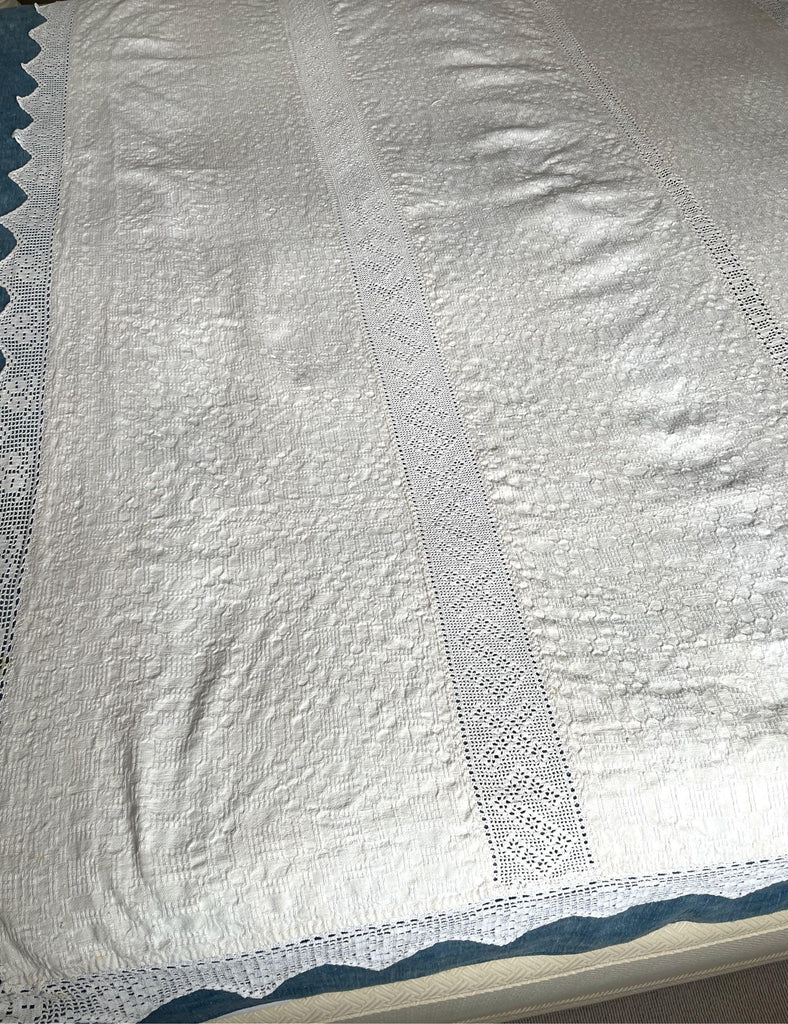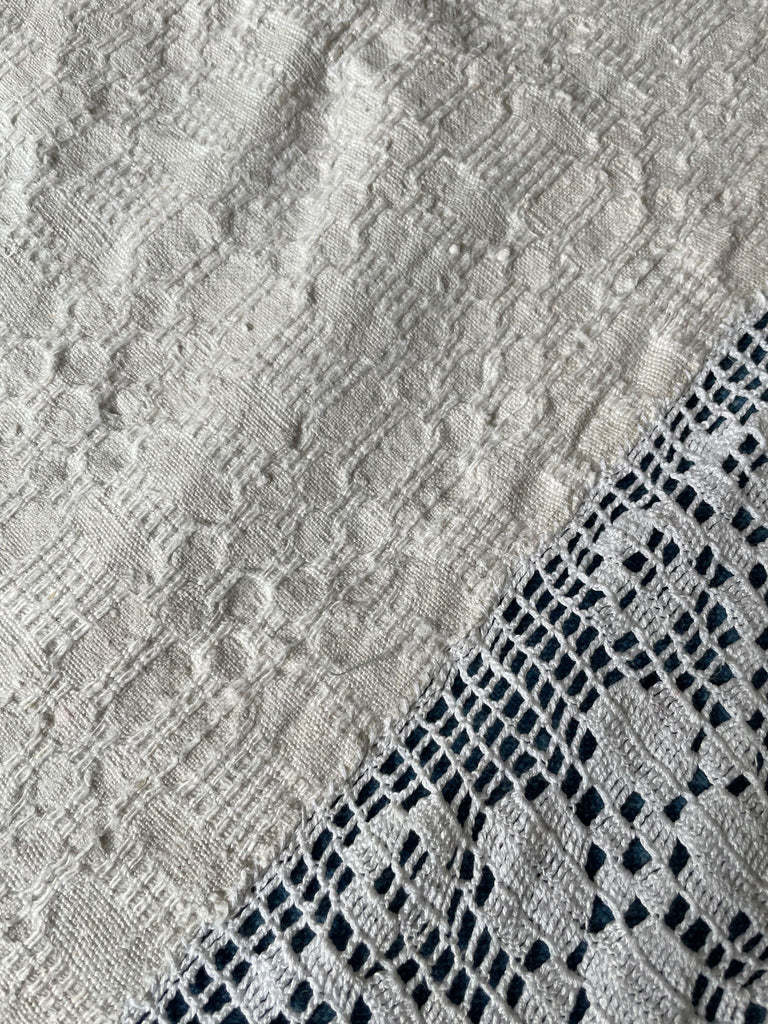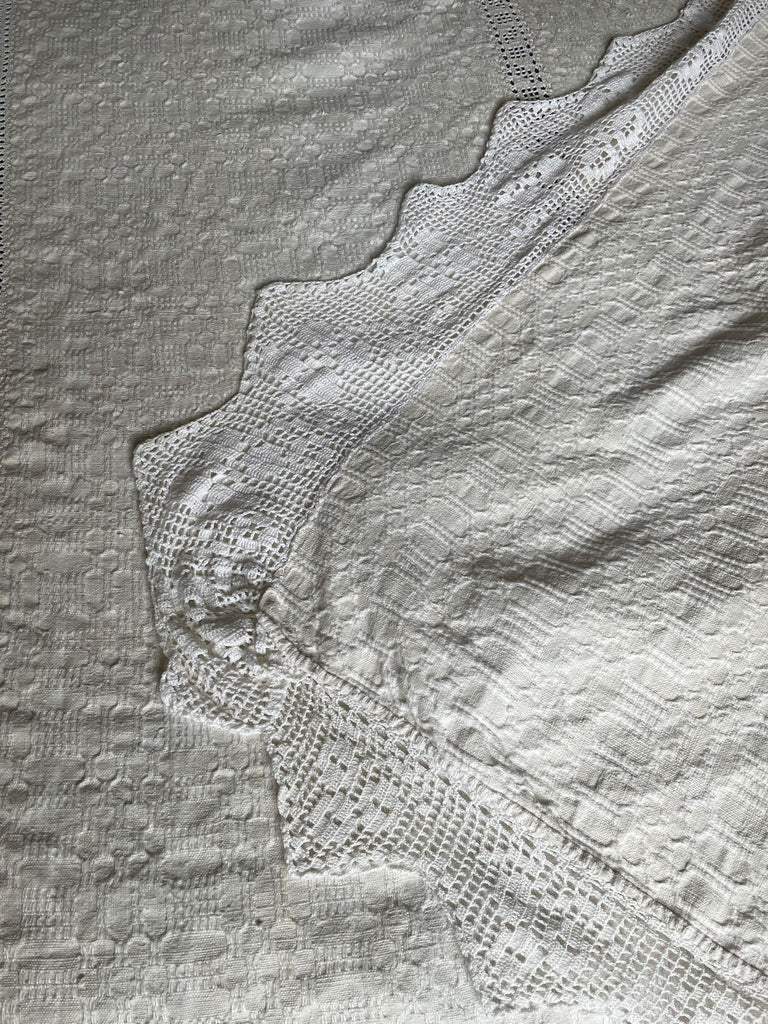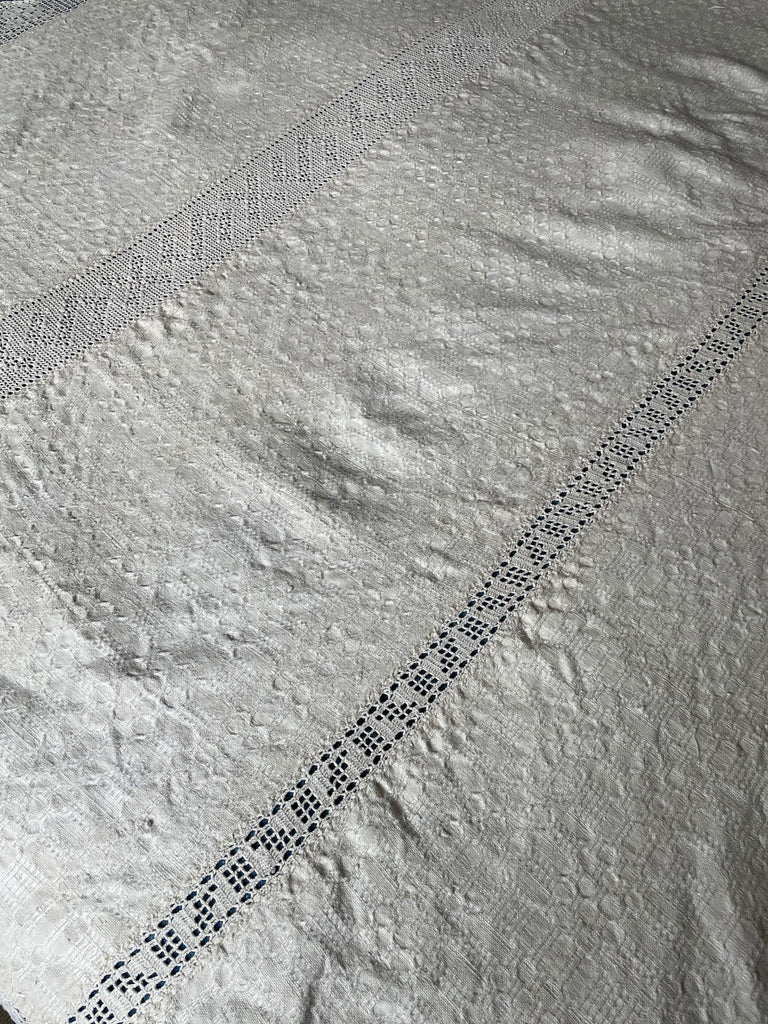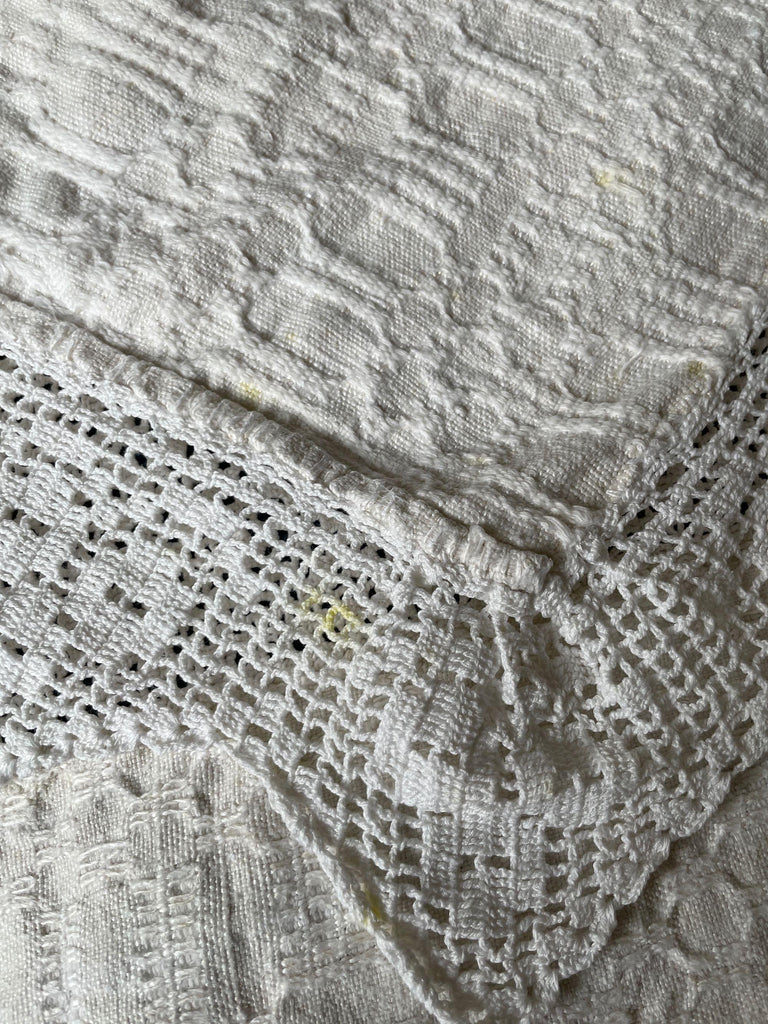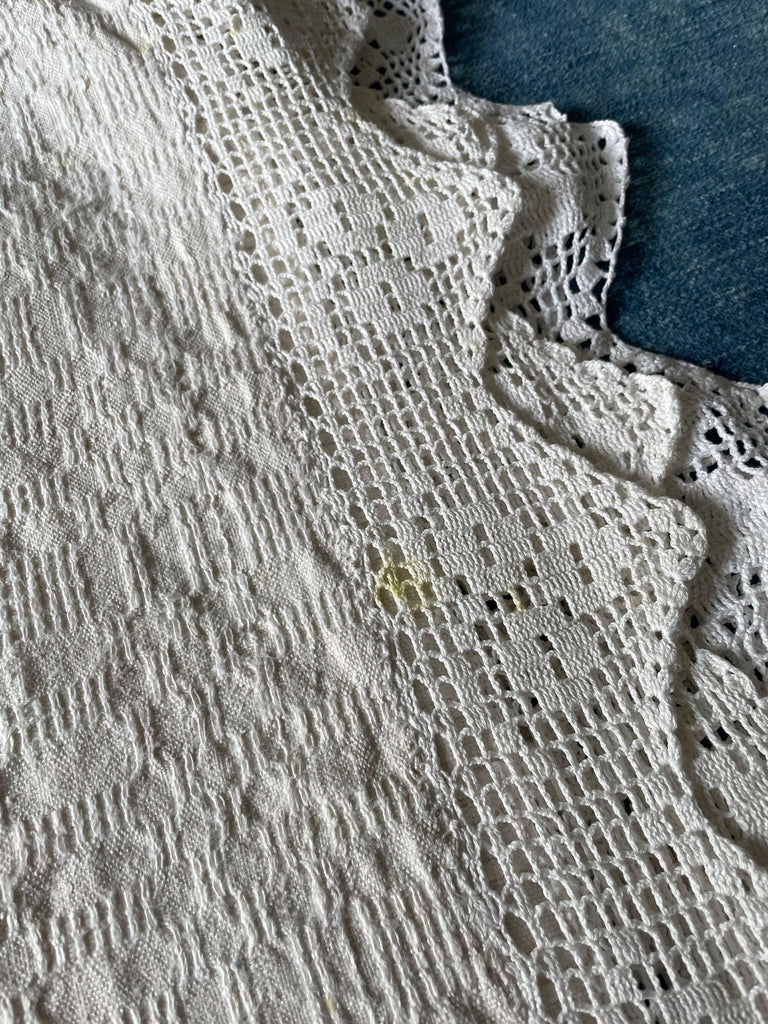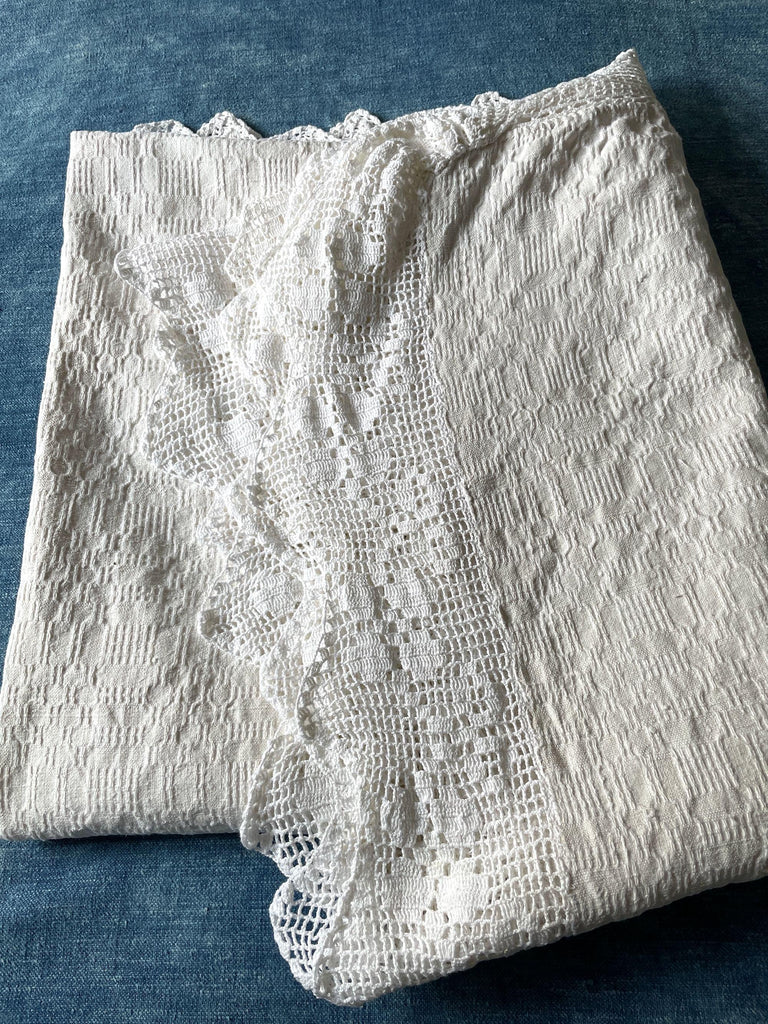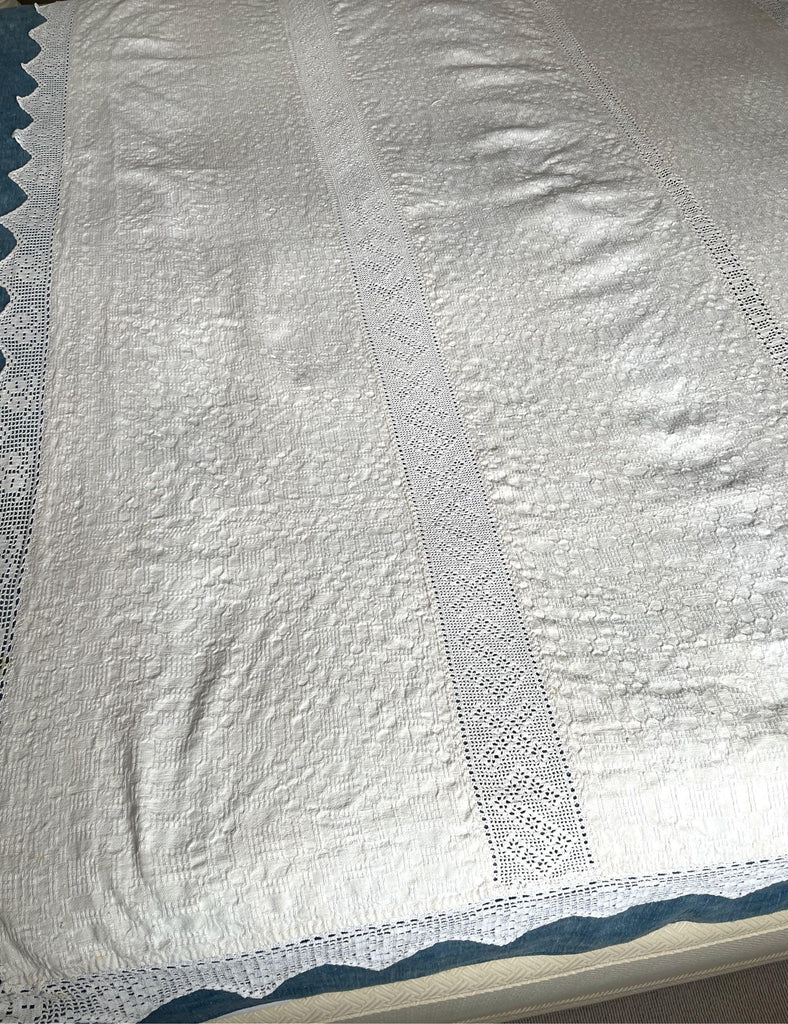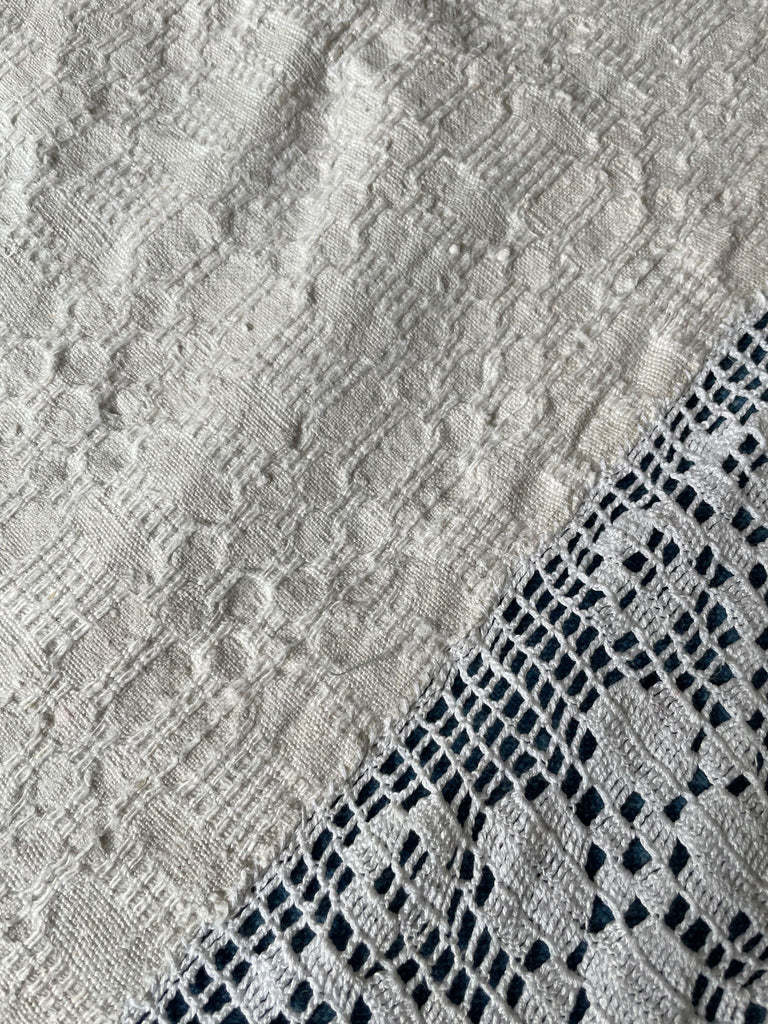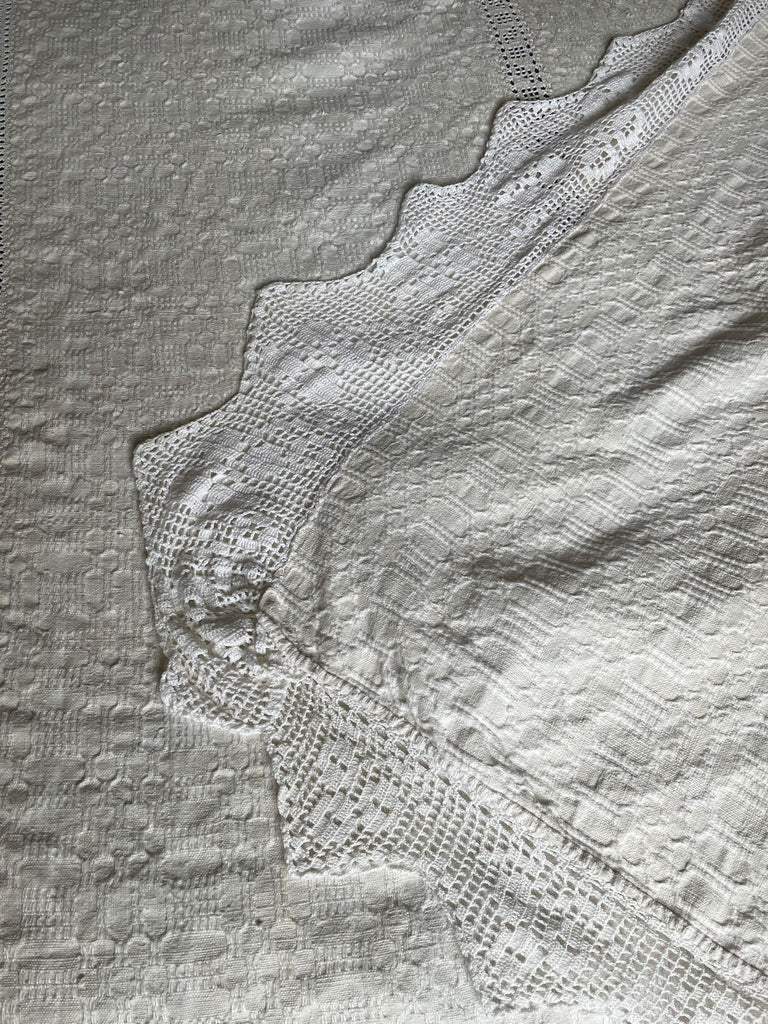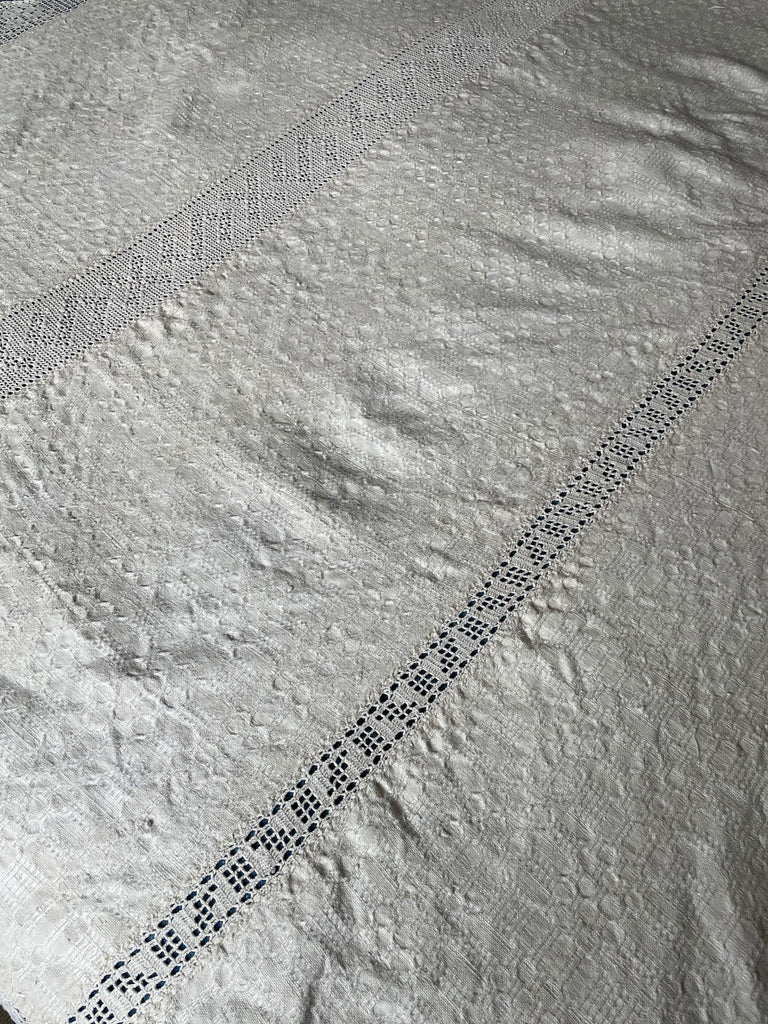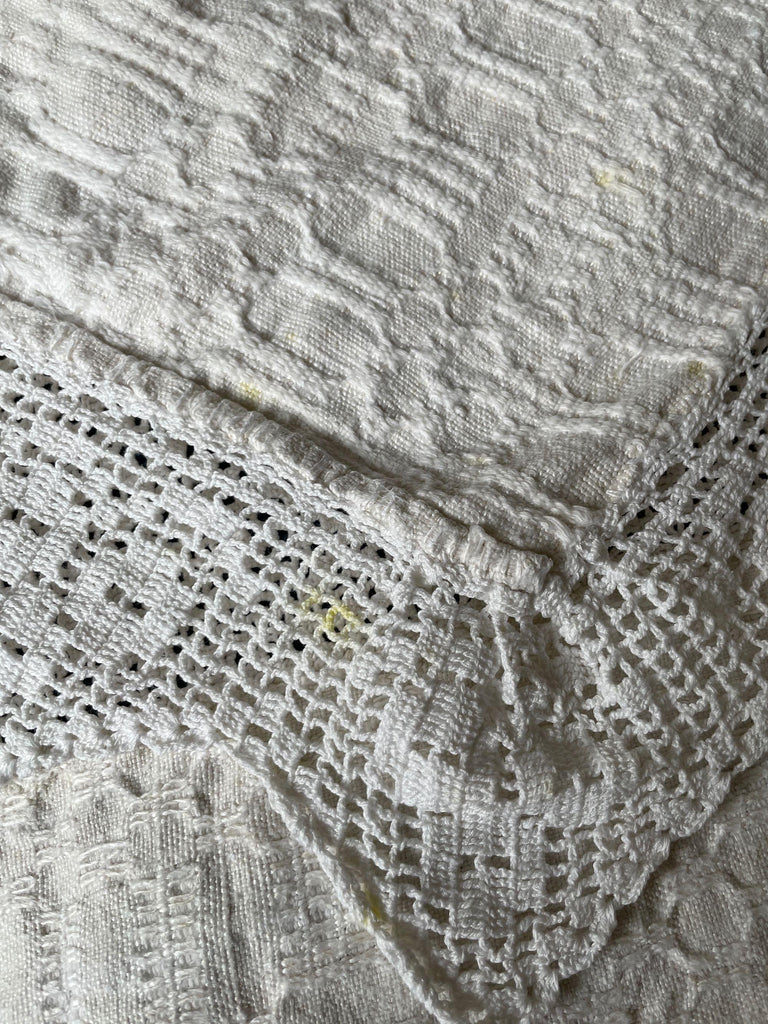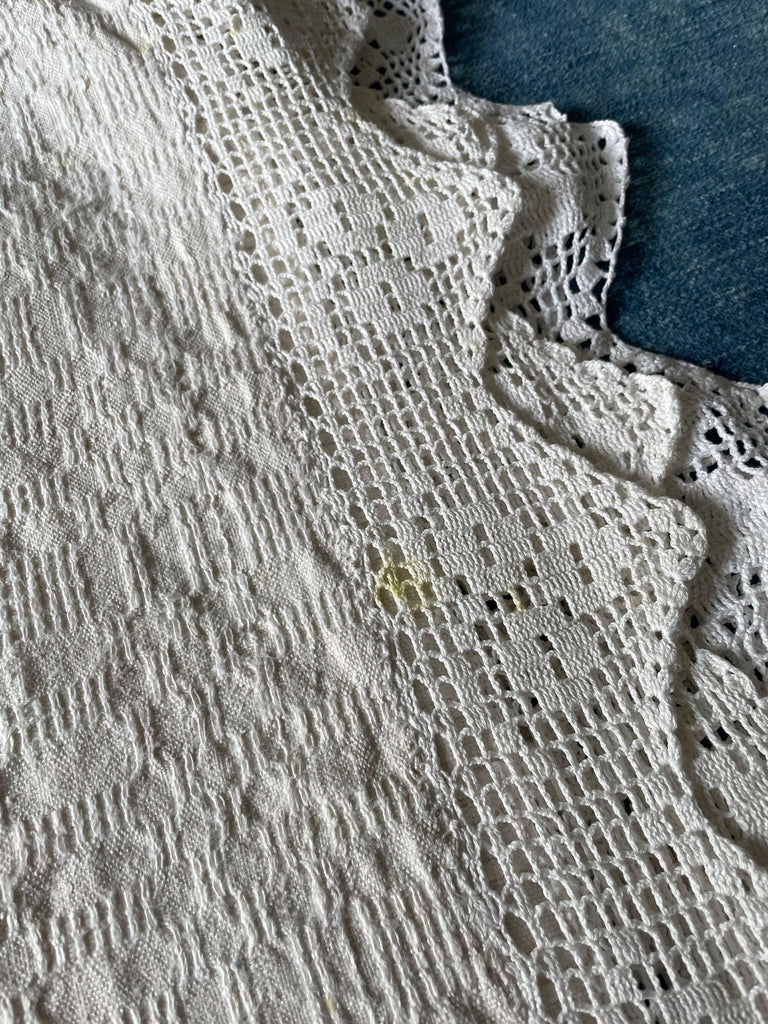 On Sale
Vintage Cream Tablecloth or Bedspread from Central Transylvania
This hand loomed tablecloth from central Transylvania is woven in a soft creamy coloured hemp.  Three narrow pieces of fabric have been joined  together with crocheted cotton to make this wider piece, it is trimmed on all four sides.  It is in very good condition with a just a few small marks on two areas of the trim (see the last two photos).

Use as a tablecloth or I think it would make a pretty bedspread.  You could also it to make a curtain.

The fabric measures 1.32m wide (52inches ) x 1.78m long (70inches)and with the edging trim it measures 1.52m wide (60 inches) x 1.94m long (76inches)

Care instructions: Machine wash - warm. Line dry.

Free UK Delivery