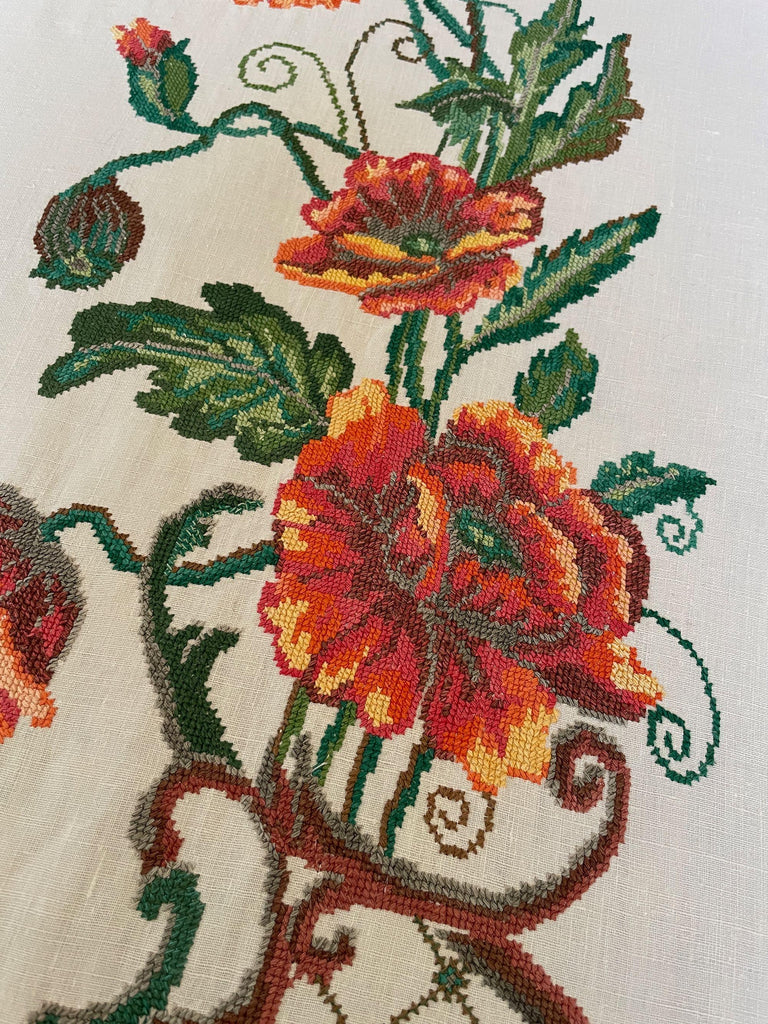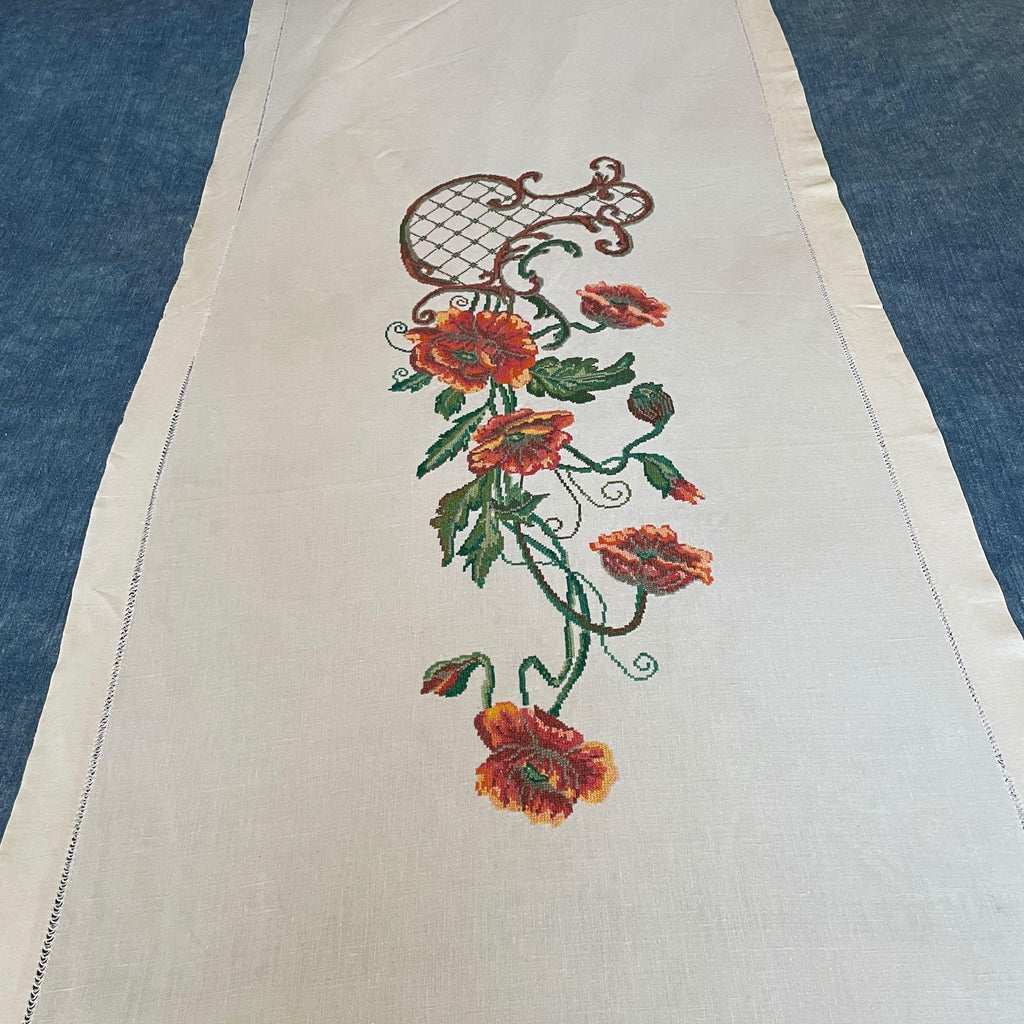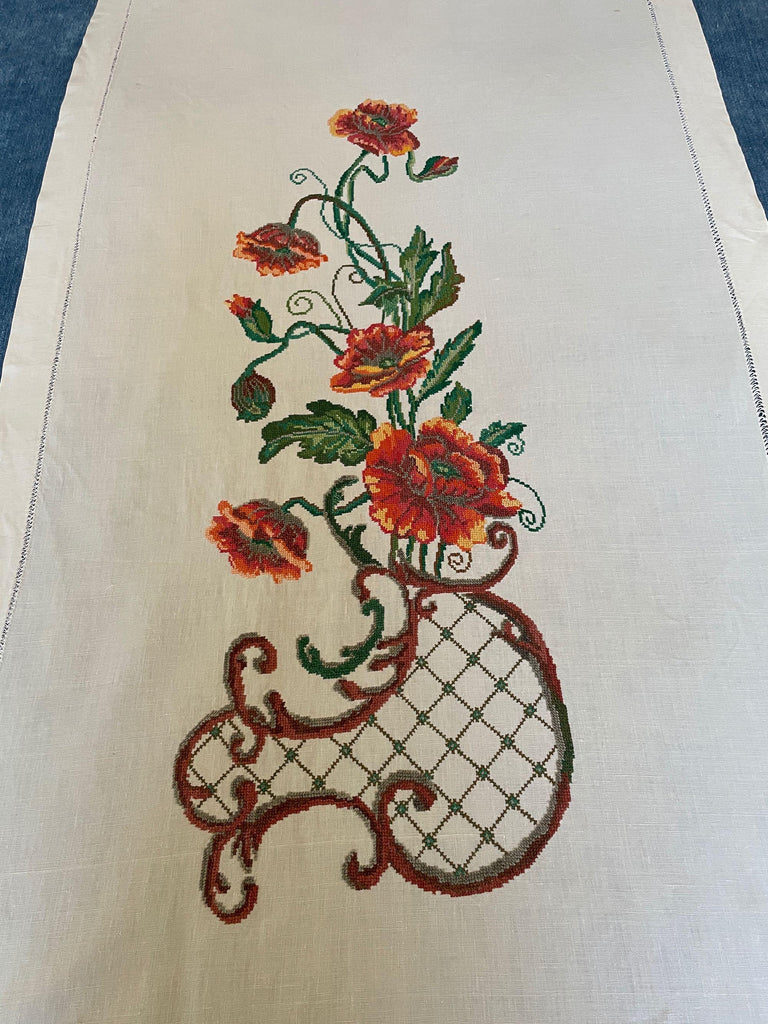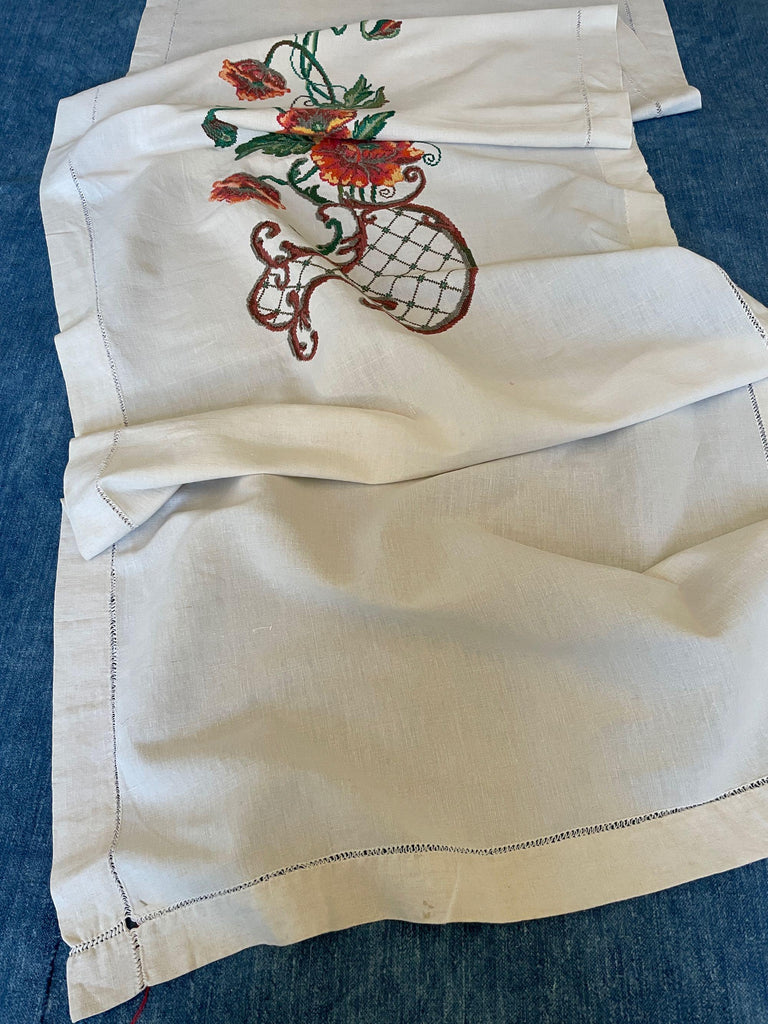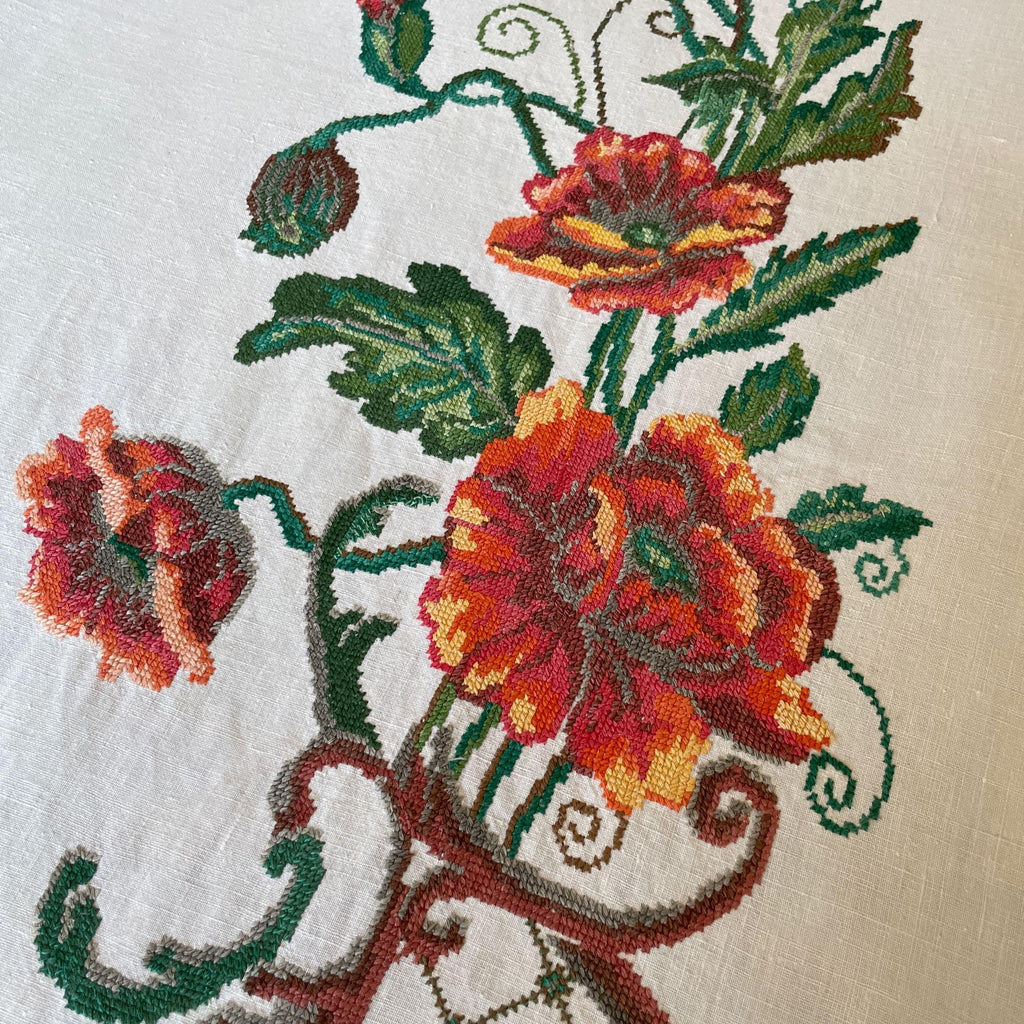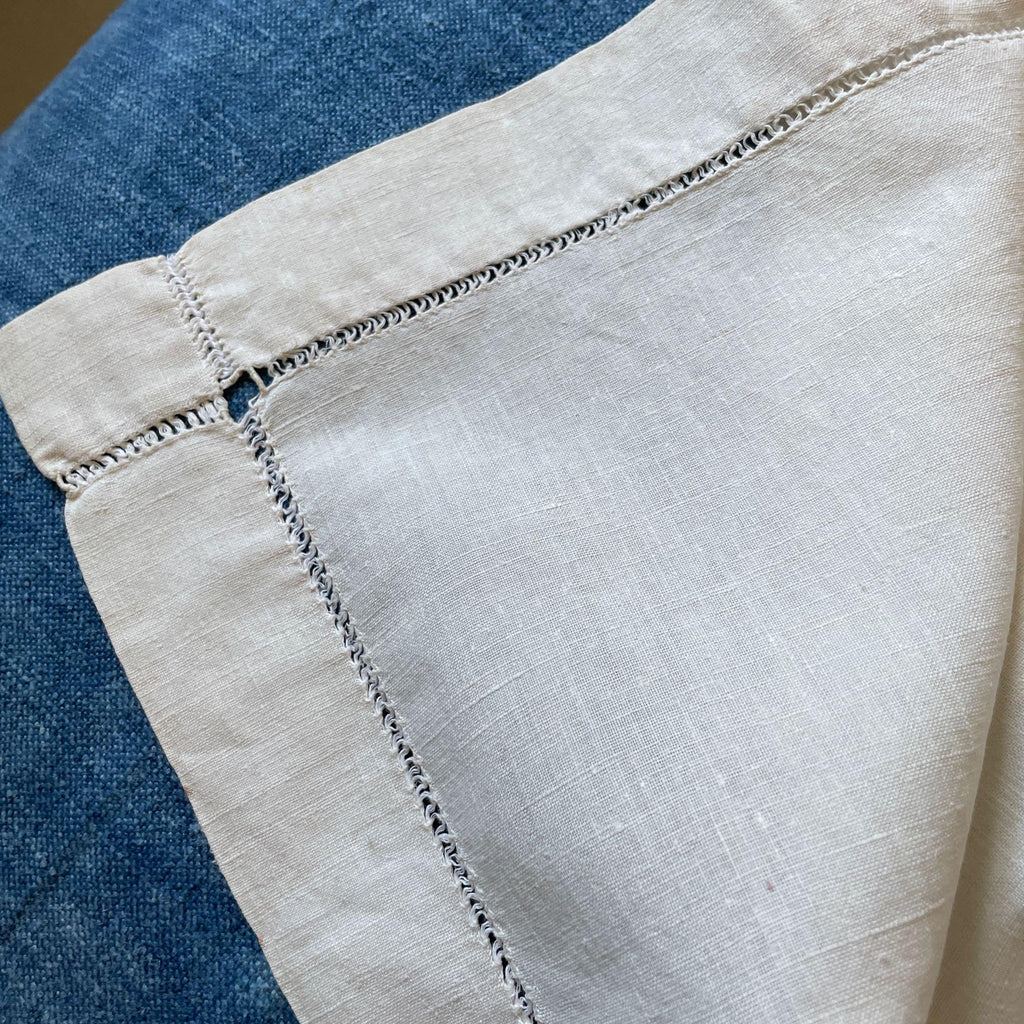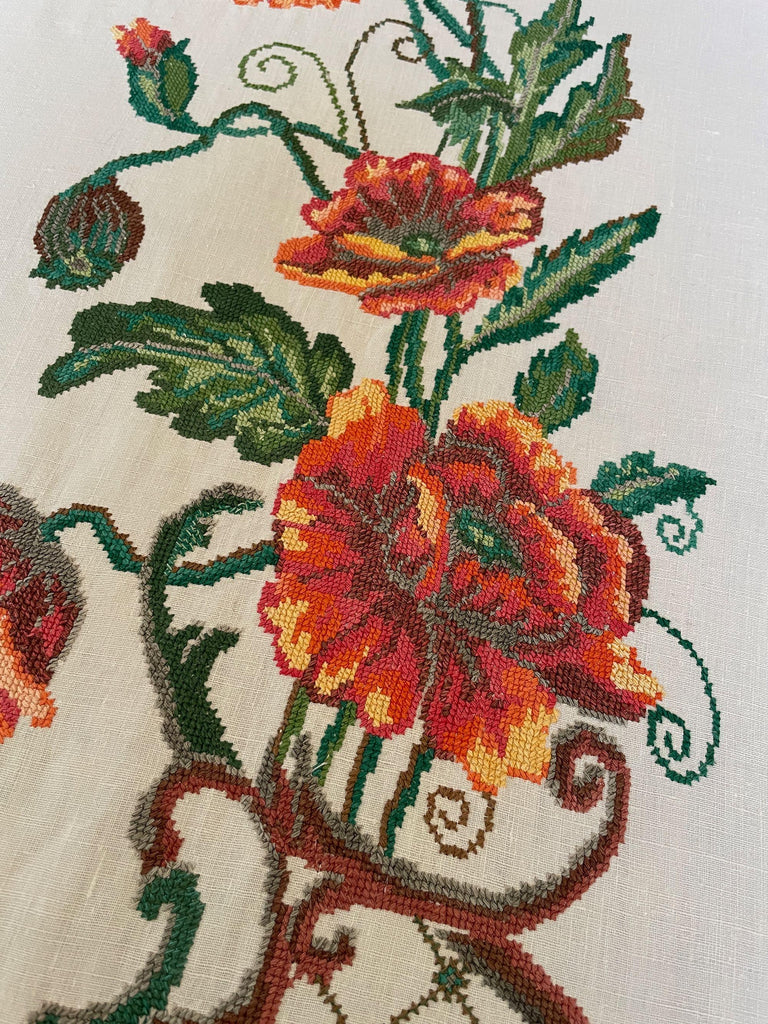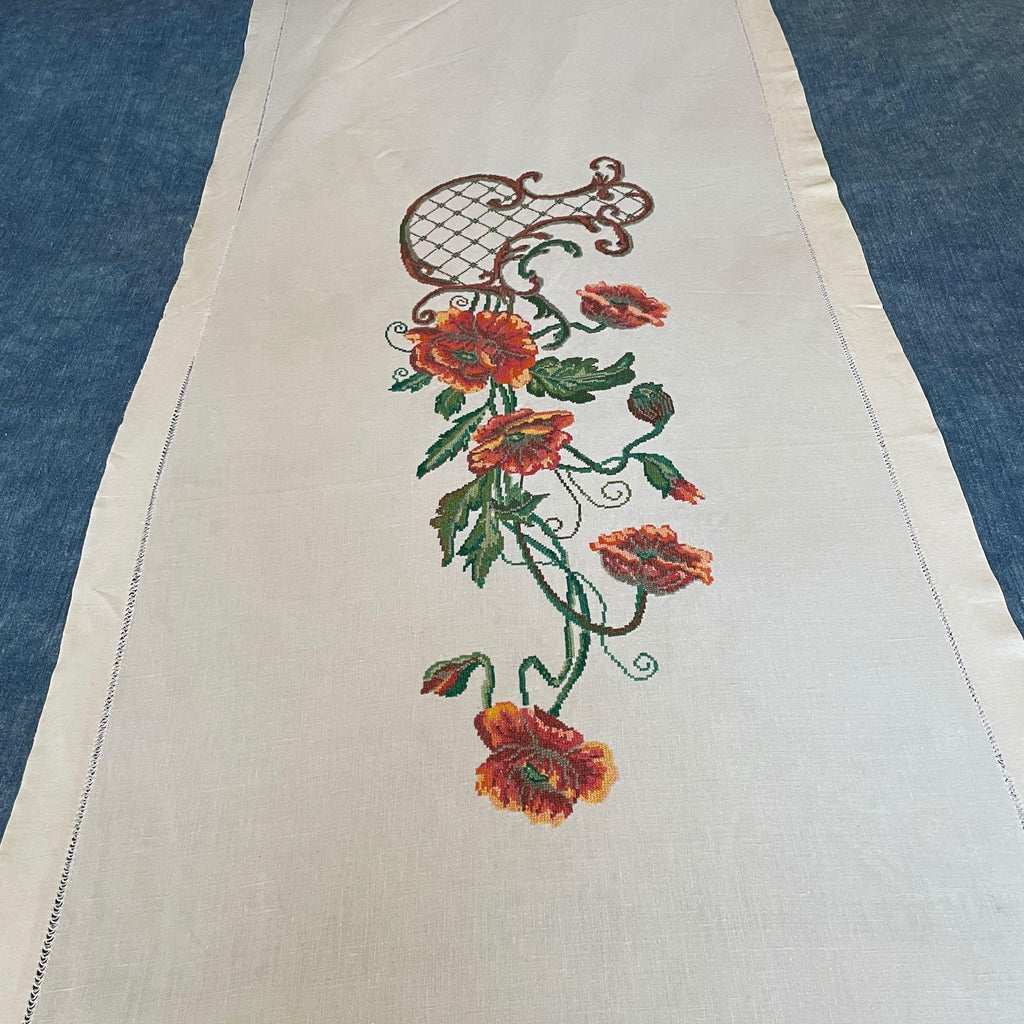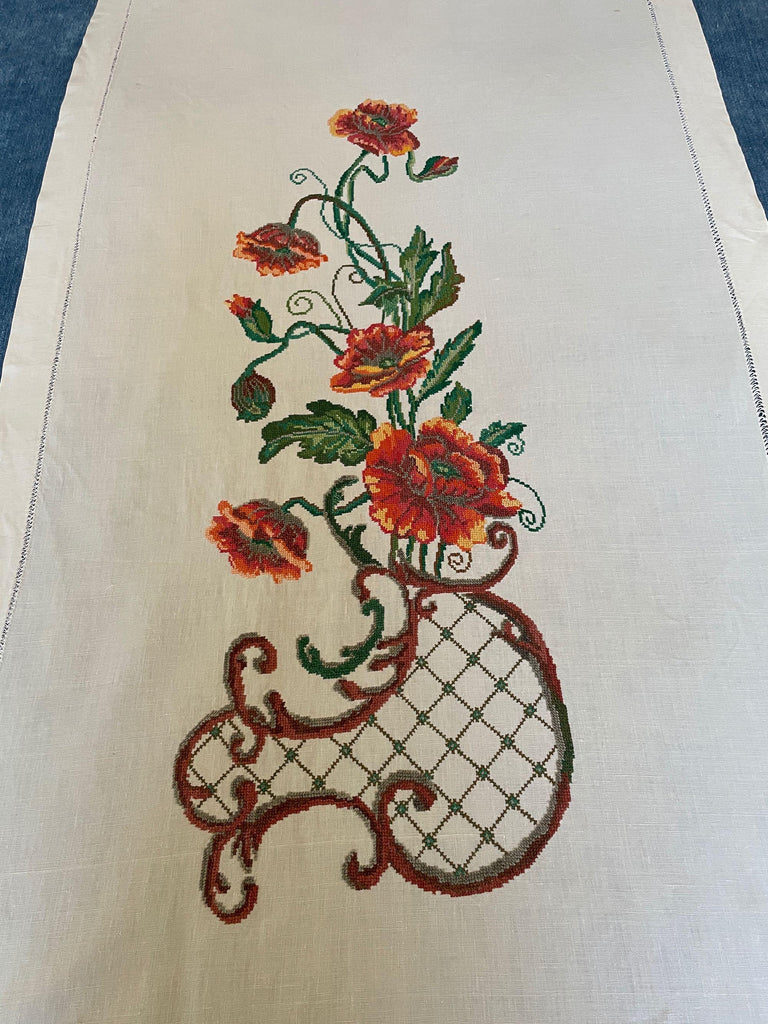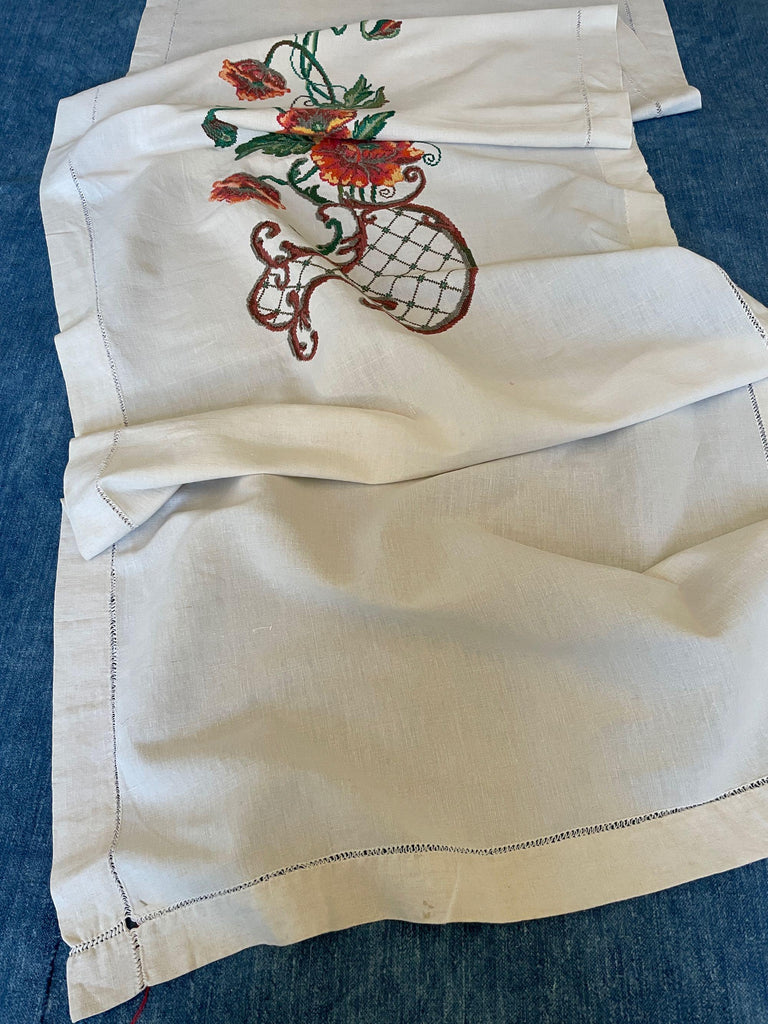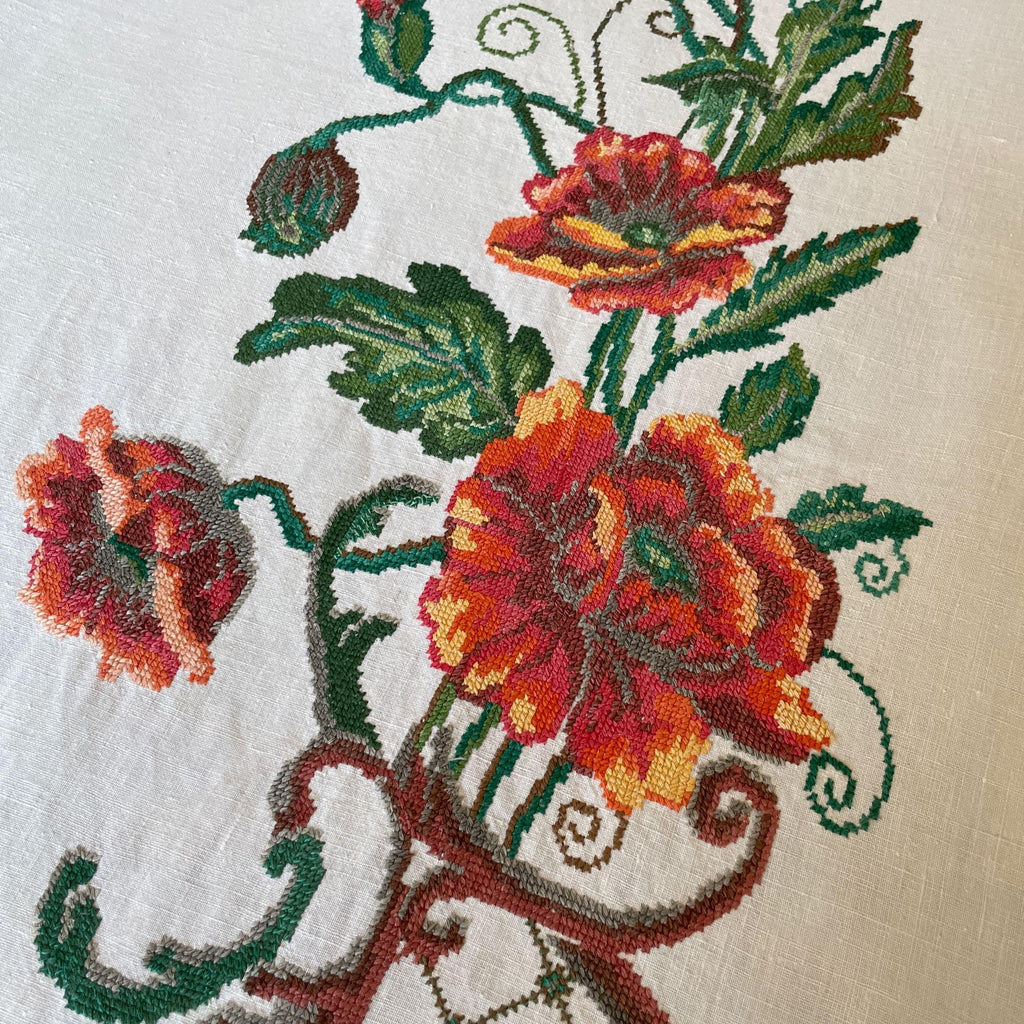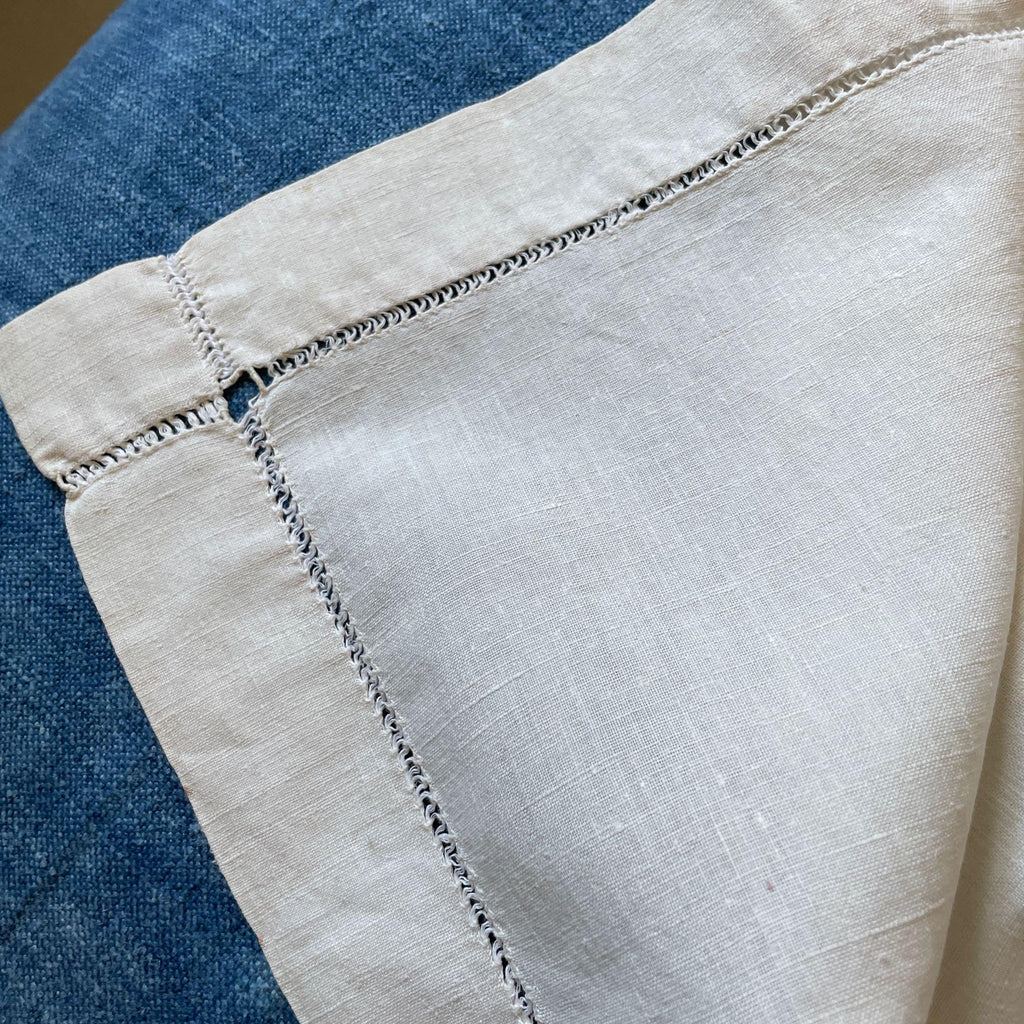 On Sale
Ukranian Poppies Embroidered Panel 1
A beautifully embroidered design of poppies and leaves, hand stitched in a tiny cross stitch on to fine white linen.  It is in very good condition, with just some wear on on one edge of the linen and in one corner. This type of embroidery would have been used to decorate a door way.
It could be framed or used to make a small curtain or a pelmet type heading.
This piece measures 2.32m long x 0.66m wide (91 inches long x 26 inches wide) and the embroidered design measures 73cm x 26cm (29 inches x 10 inches).

I have another very similar panel - search for Embroidered Panel 2.
Eastern Europe is famous for its hand stitched embroideries and folk textiles. Women would embroider their clothing and household articles with flowers and animals as part of their dowry.

Free UK Delivery