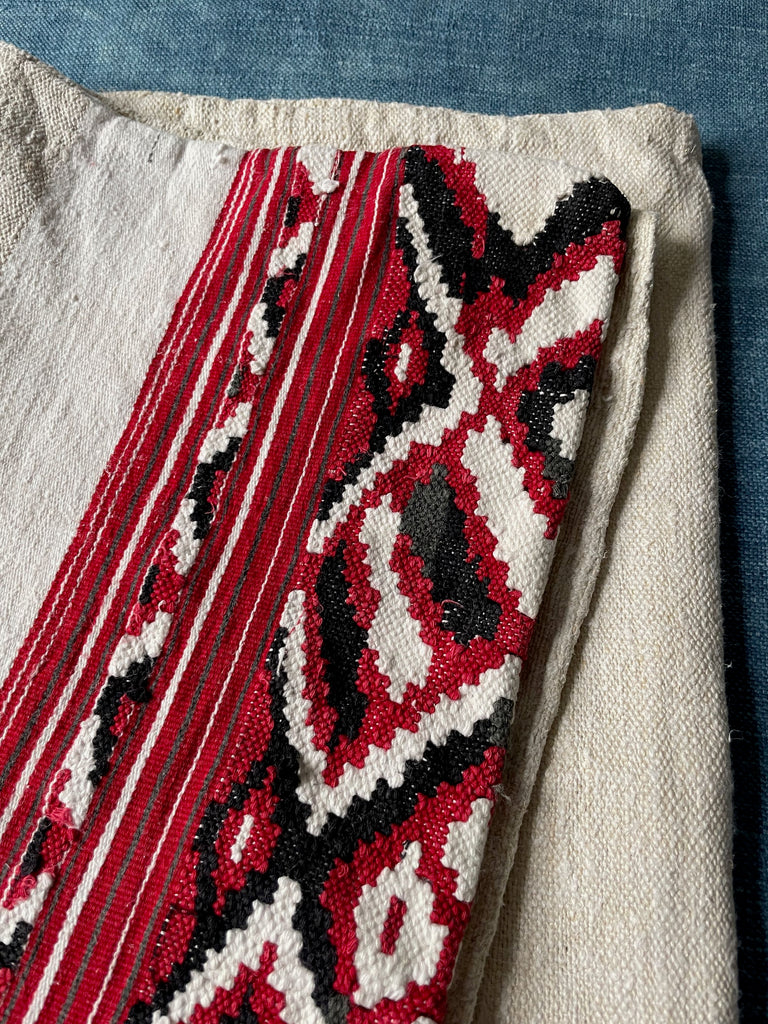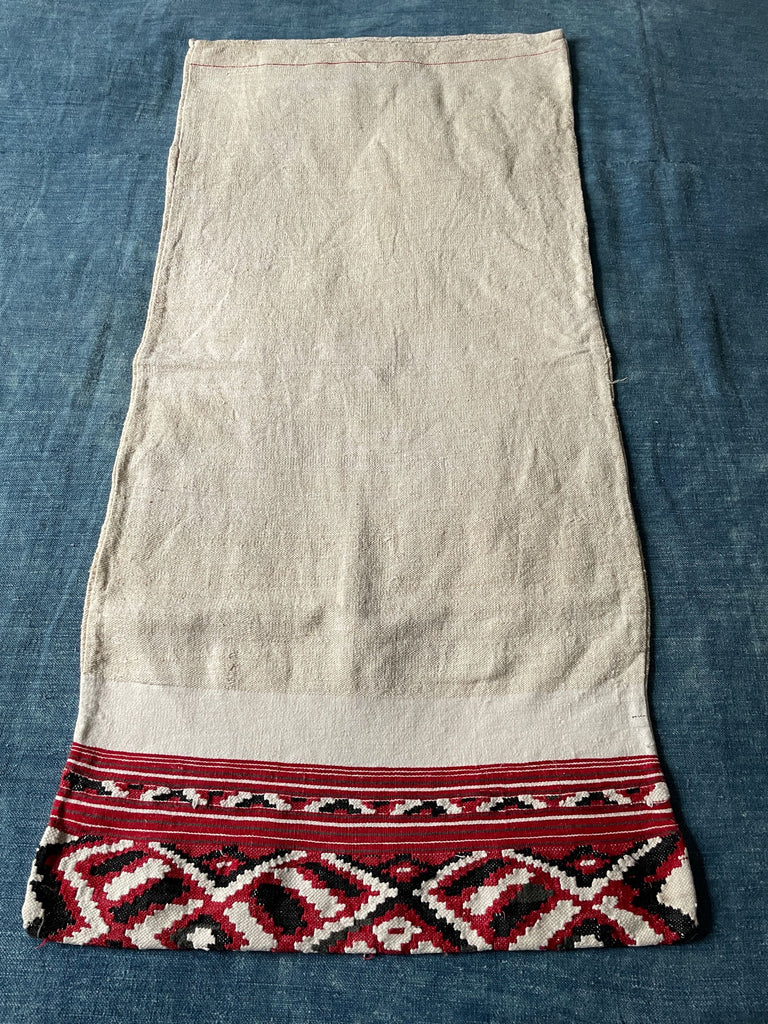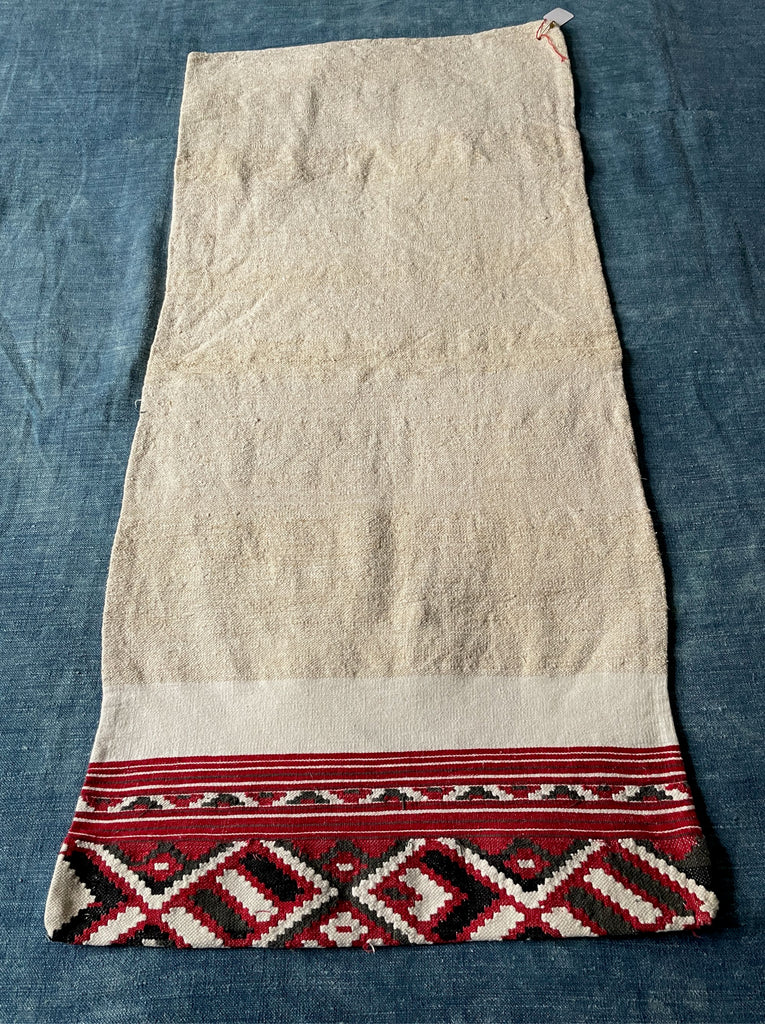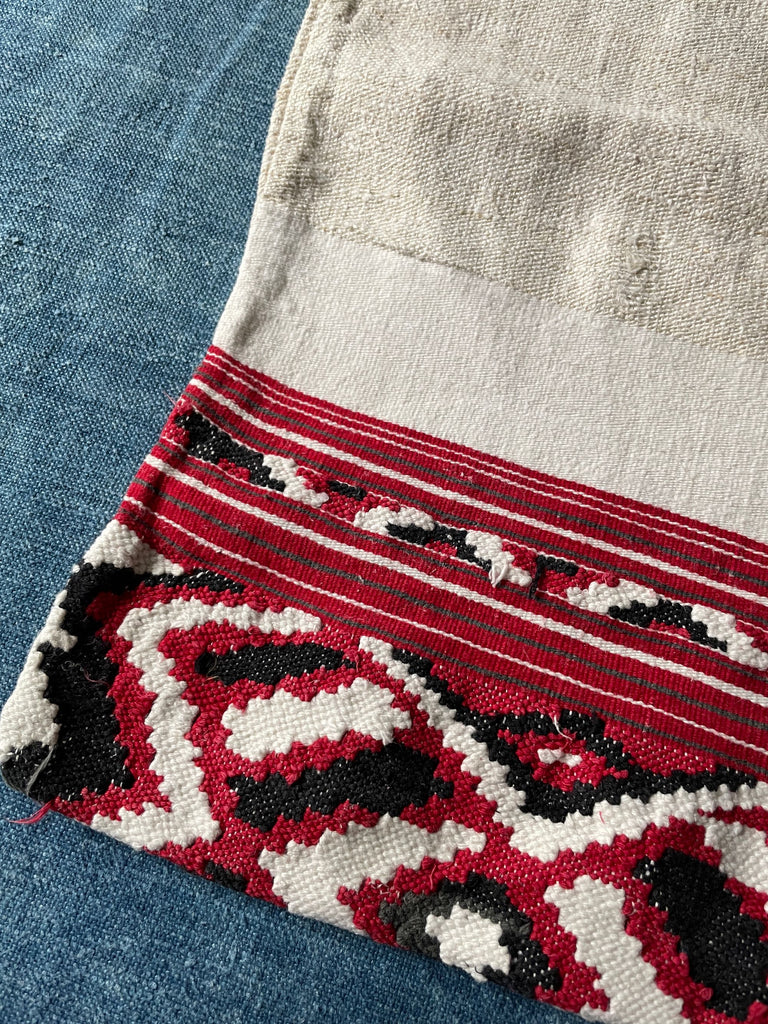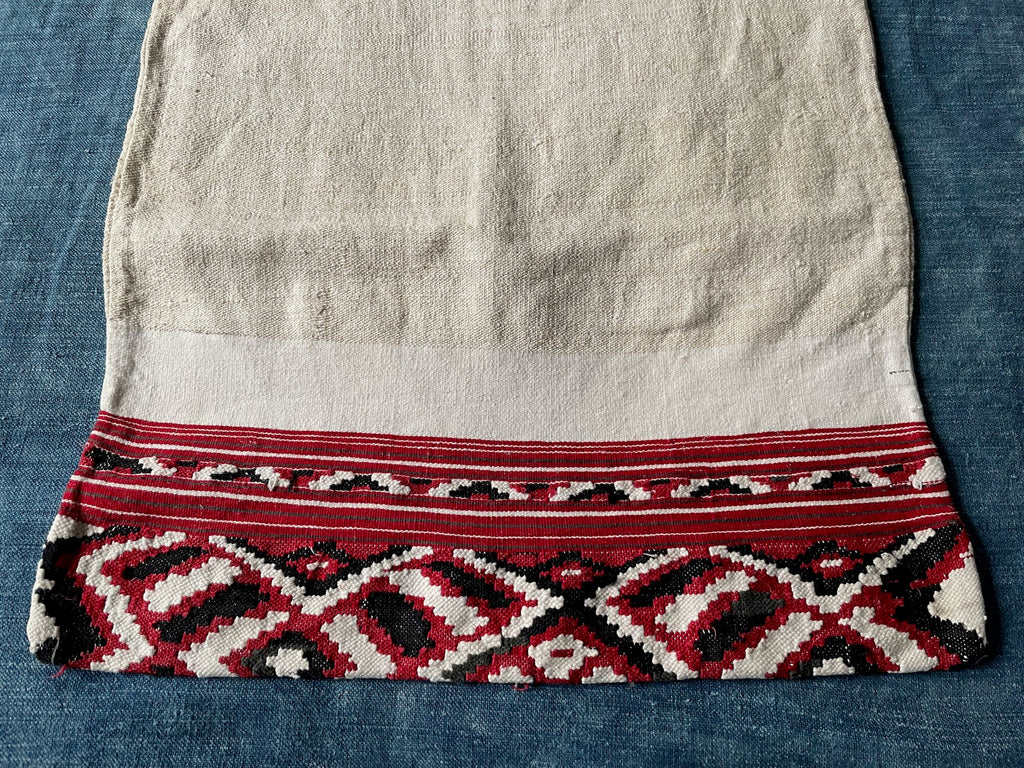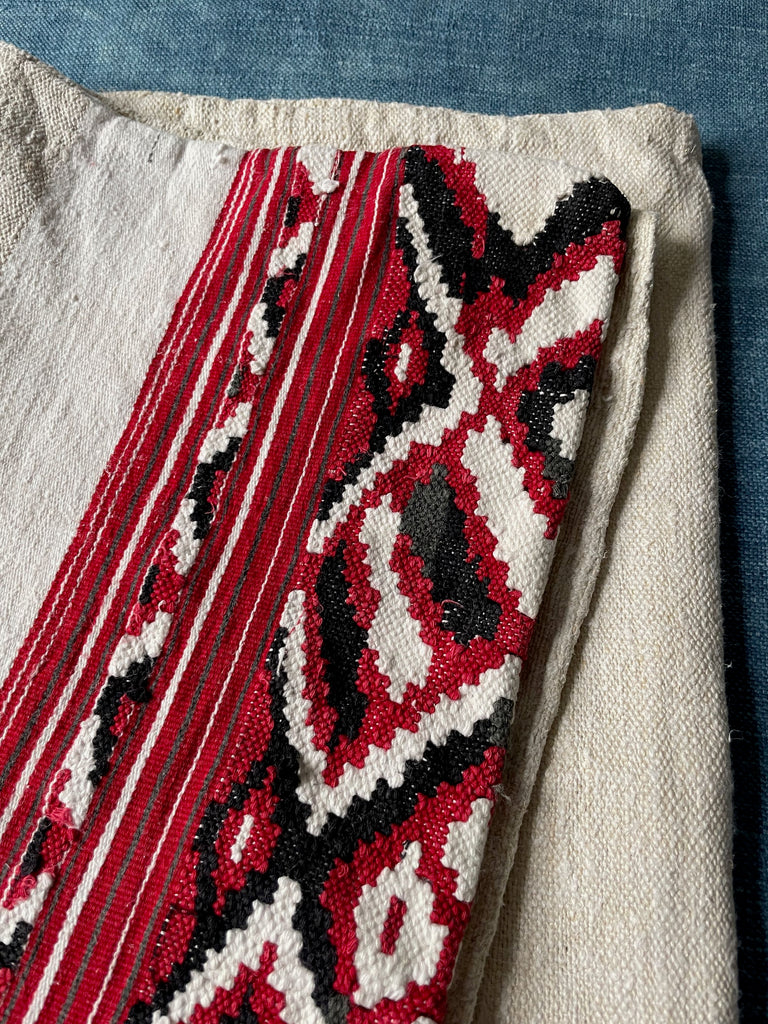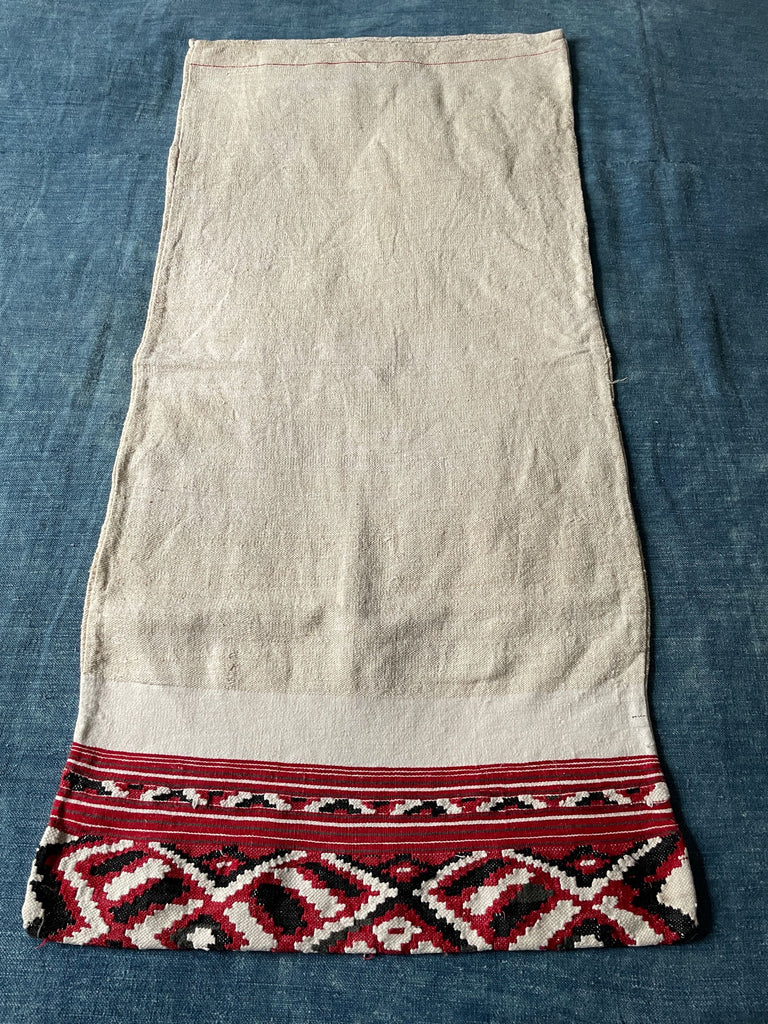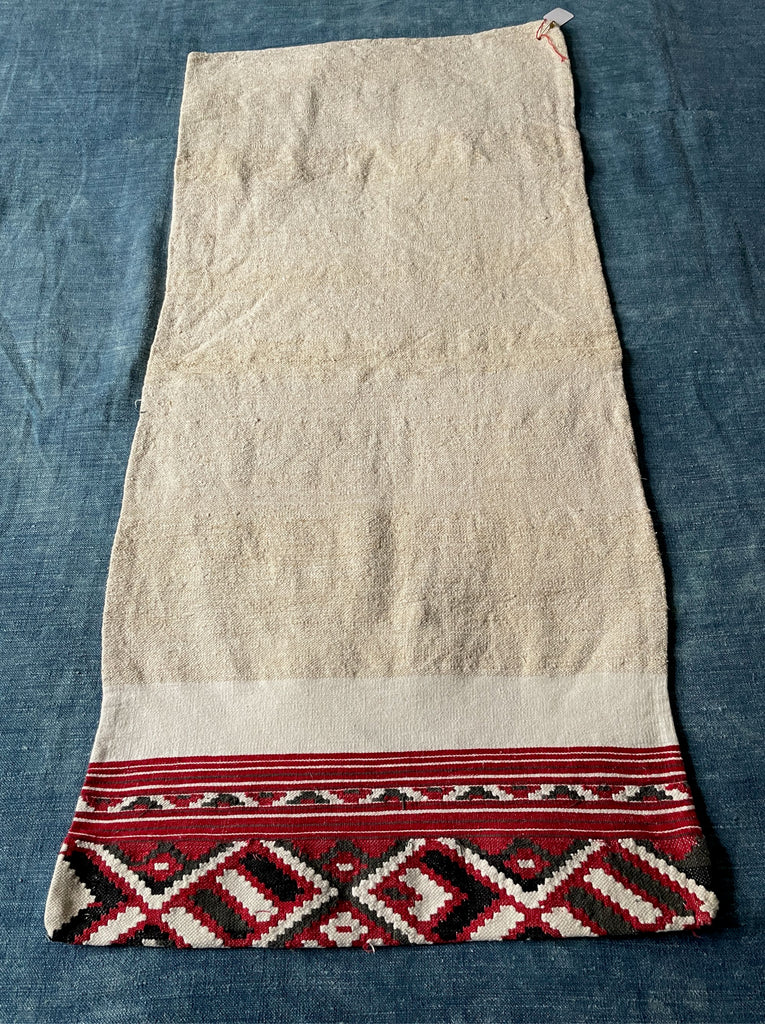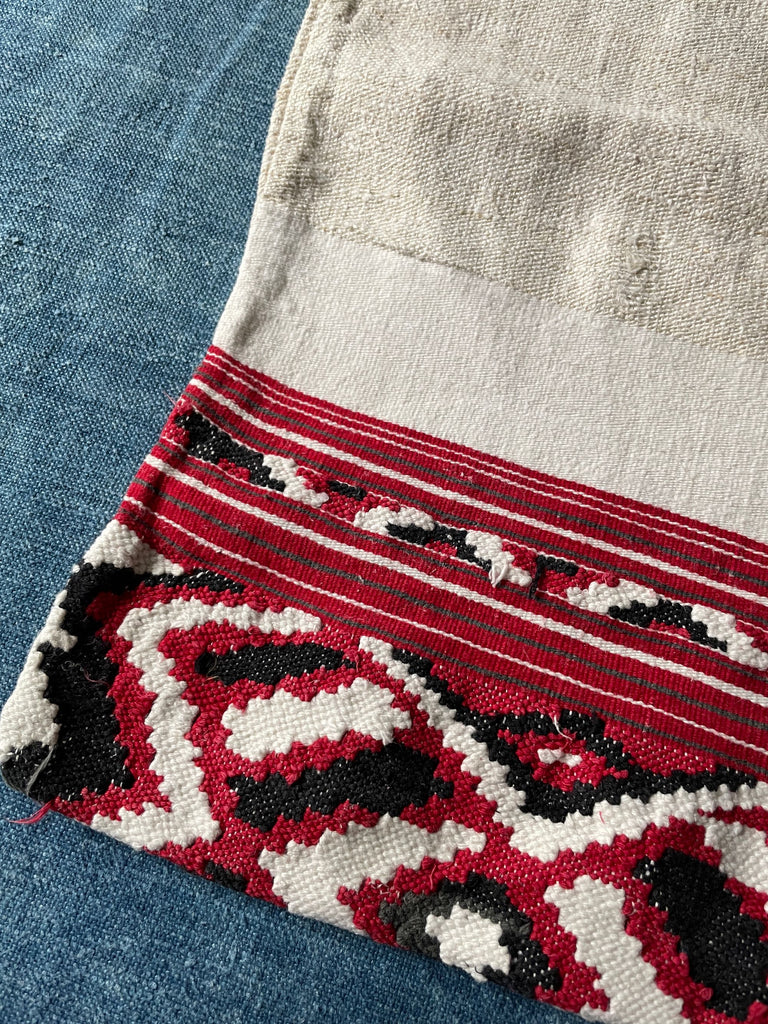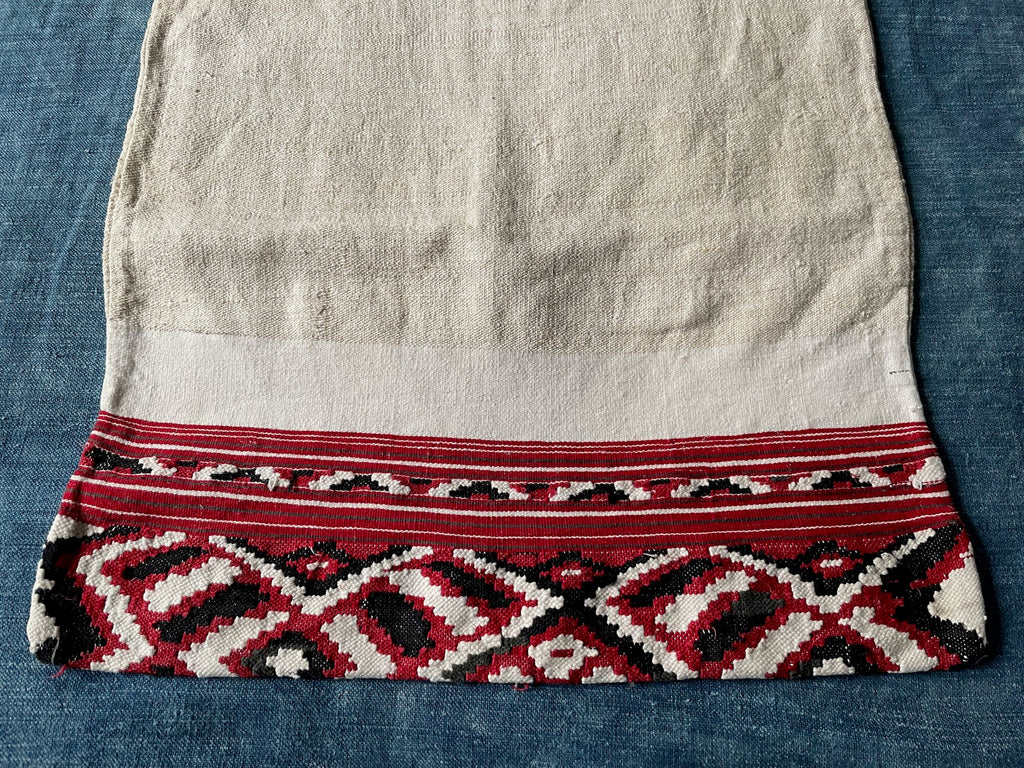 On Sale
Ukranian Hemp Ikat Pillow Cover 1
This vintage hemp pillow cover was hand-woven on a narrow loom, the base of the cover has a beautifully woven ikat style design in red, grey, black and white. It comes from Ukraine and would have been stuffed with straw or feathers to use in the home.
This type of fabric is unique, the pillow covers can be used just as they are, or use them for upholstery or to make smaller pillows. You could also use it as a bath mat, floor mat or stuff it to make a floor cushion. The fabric is hard wearing and in very good condition. Photos 2 and 3 show each side of the cover.

Pillow cover size : 44cm wide (17inches ) x 96cm long( 38inches)

I have 3 other similar pieces search for VL709,VL710,VL711.
Care instructions: Machine wash  30C . Line dry.
Free UK Delivery