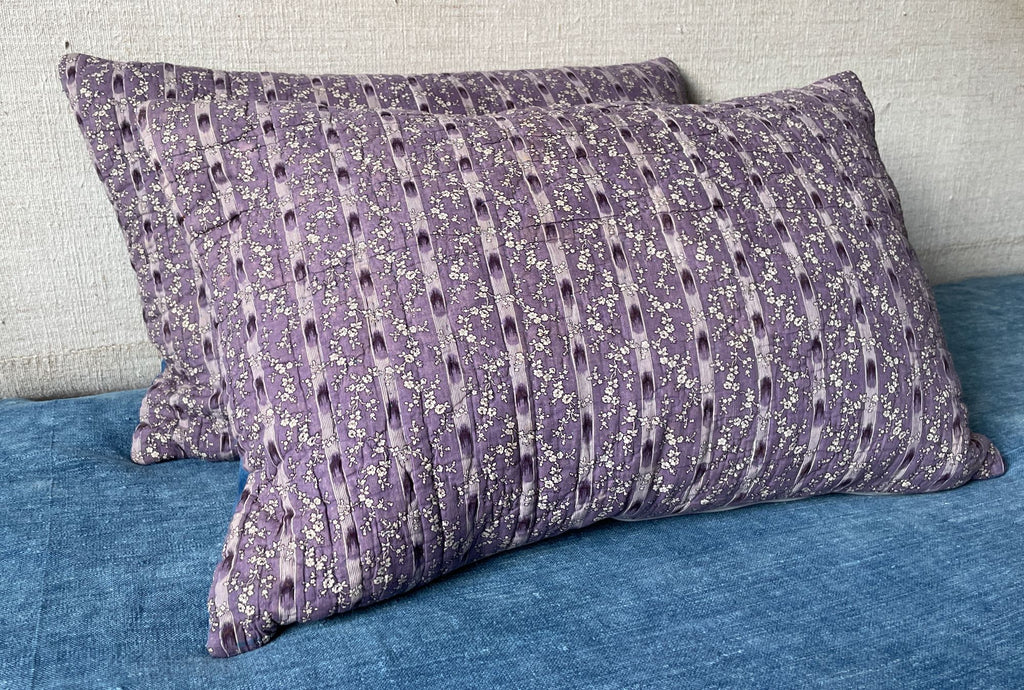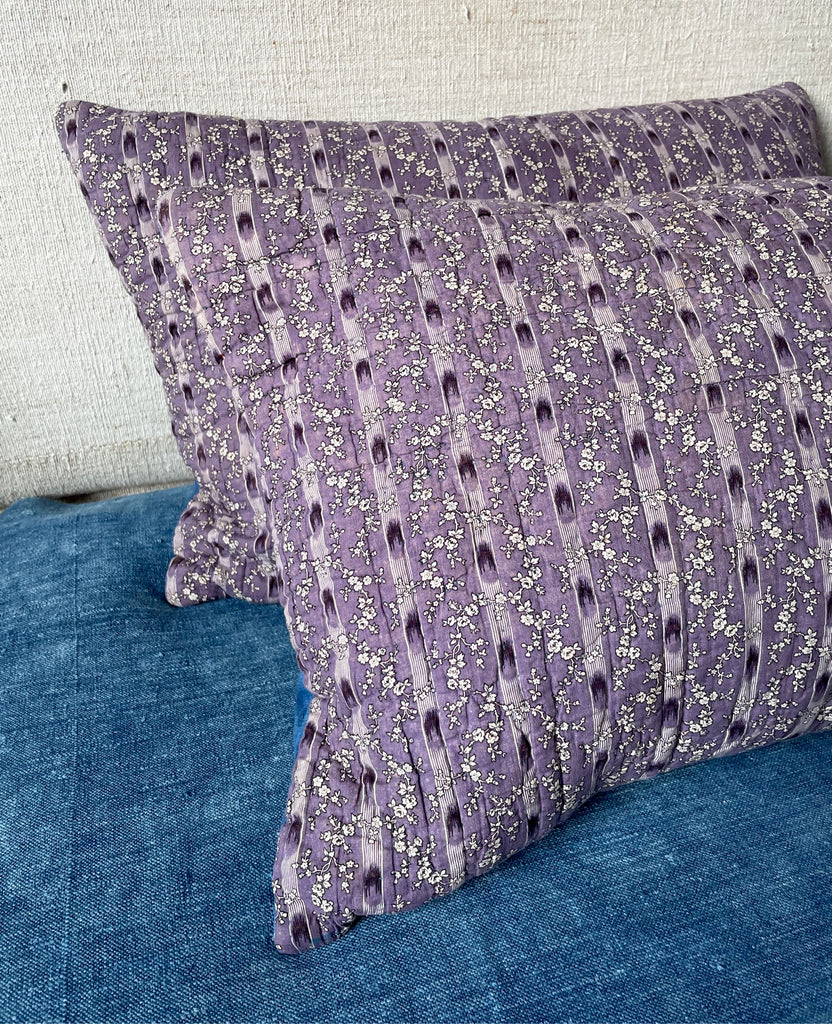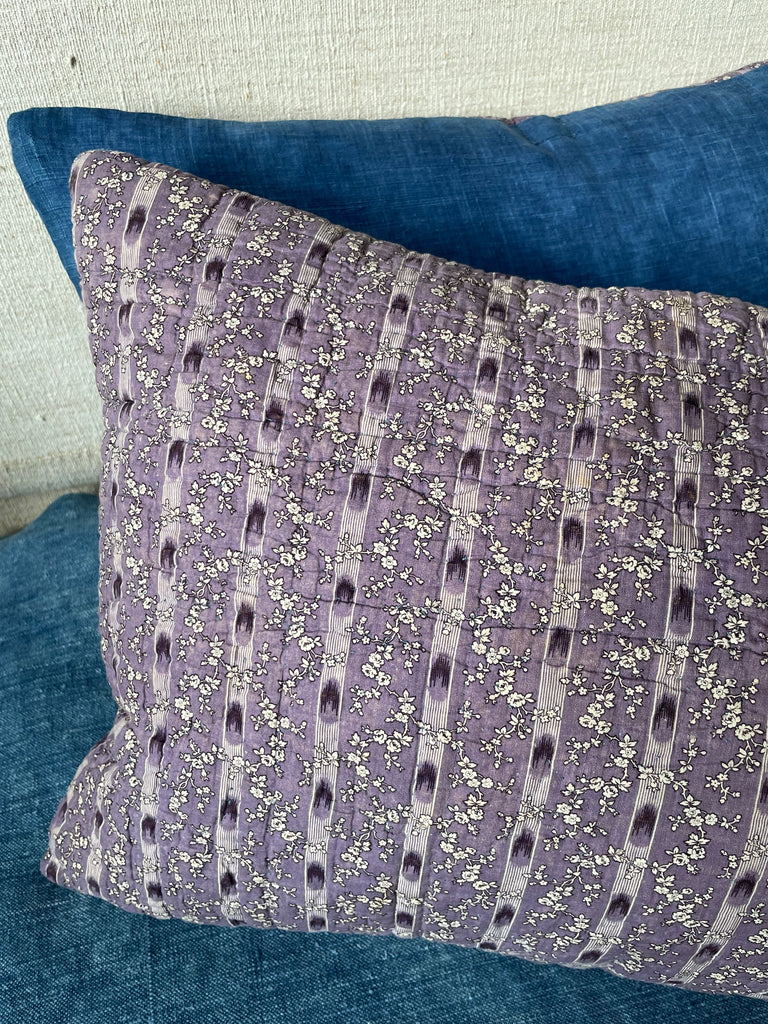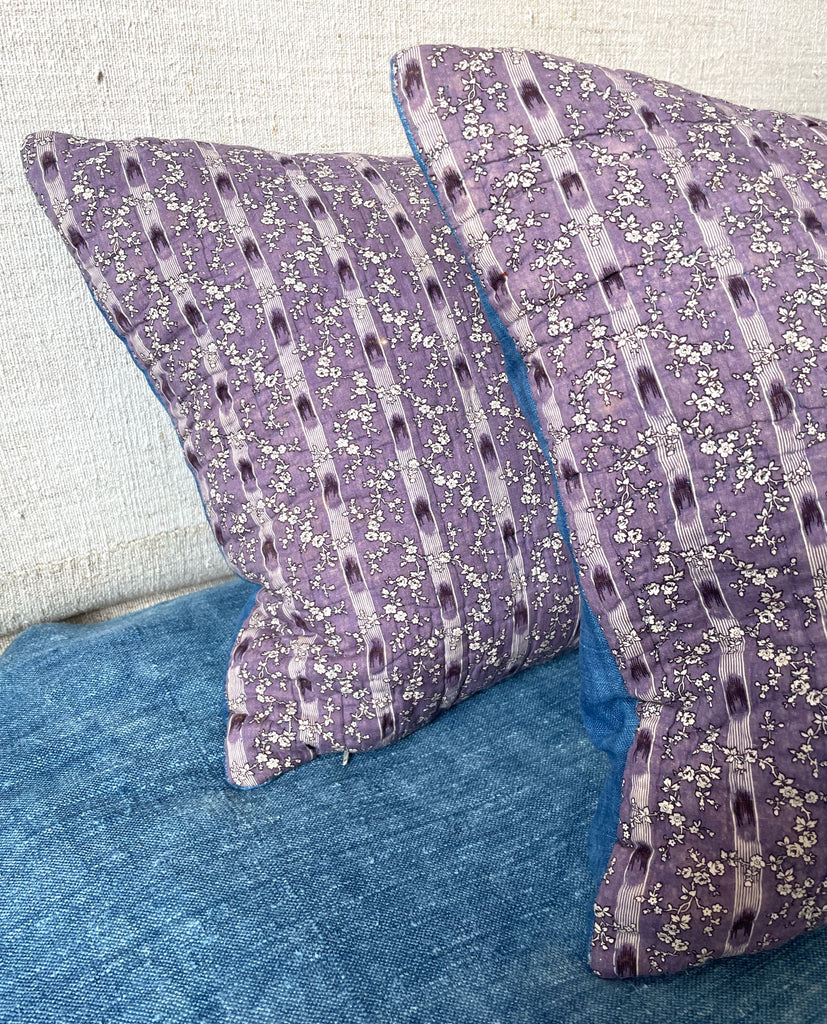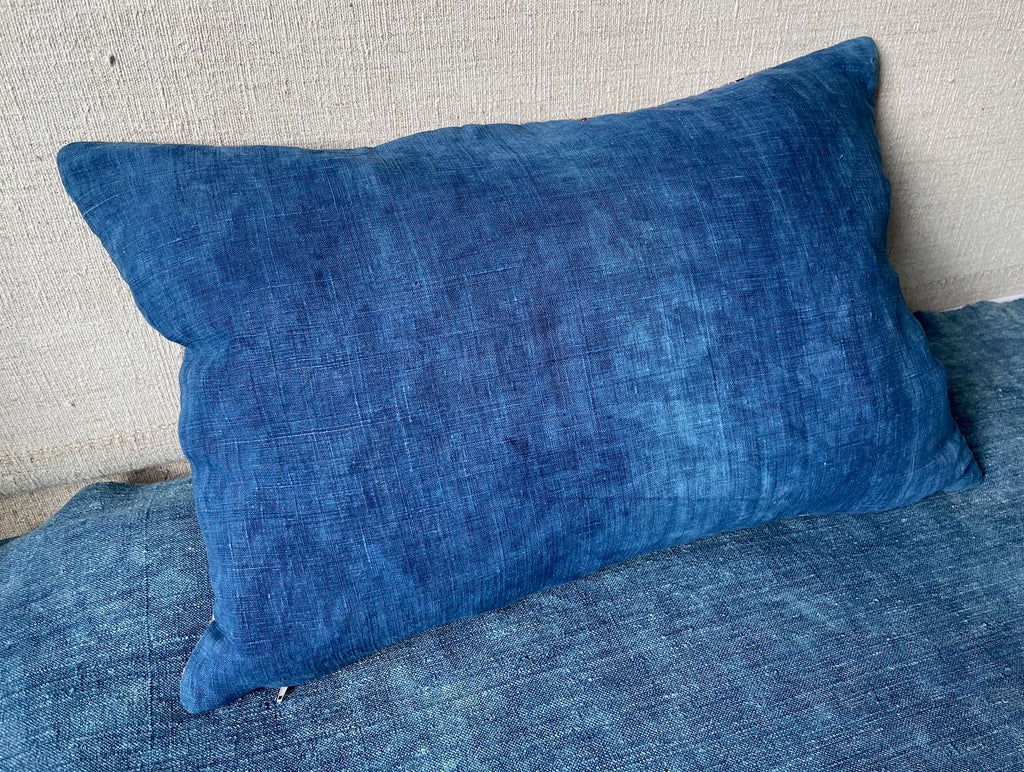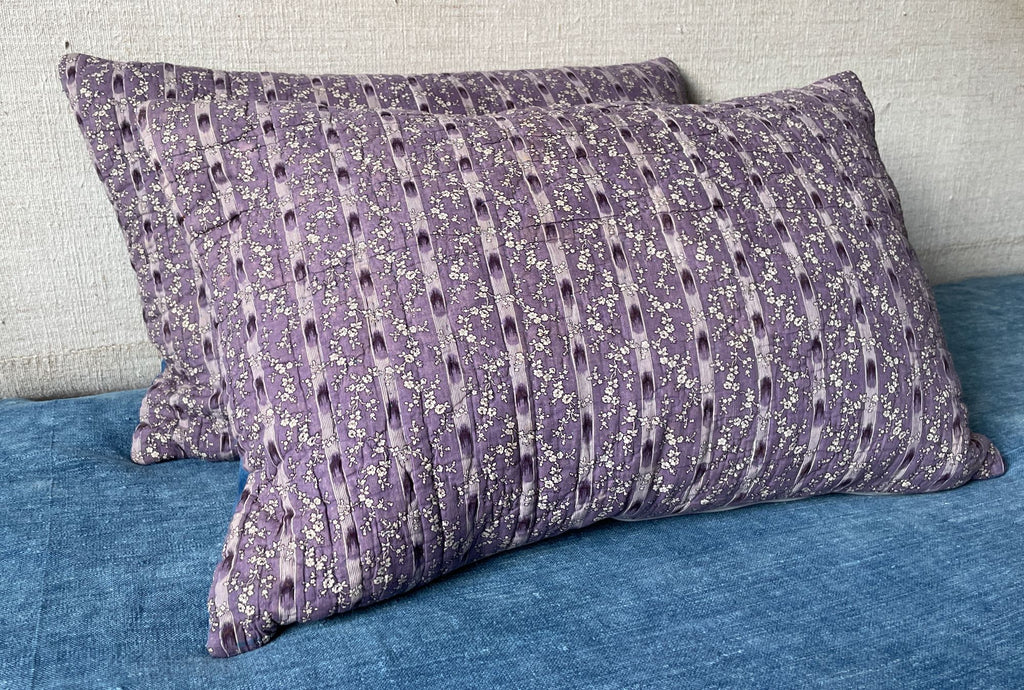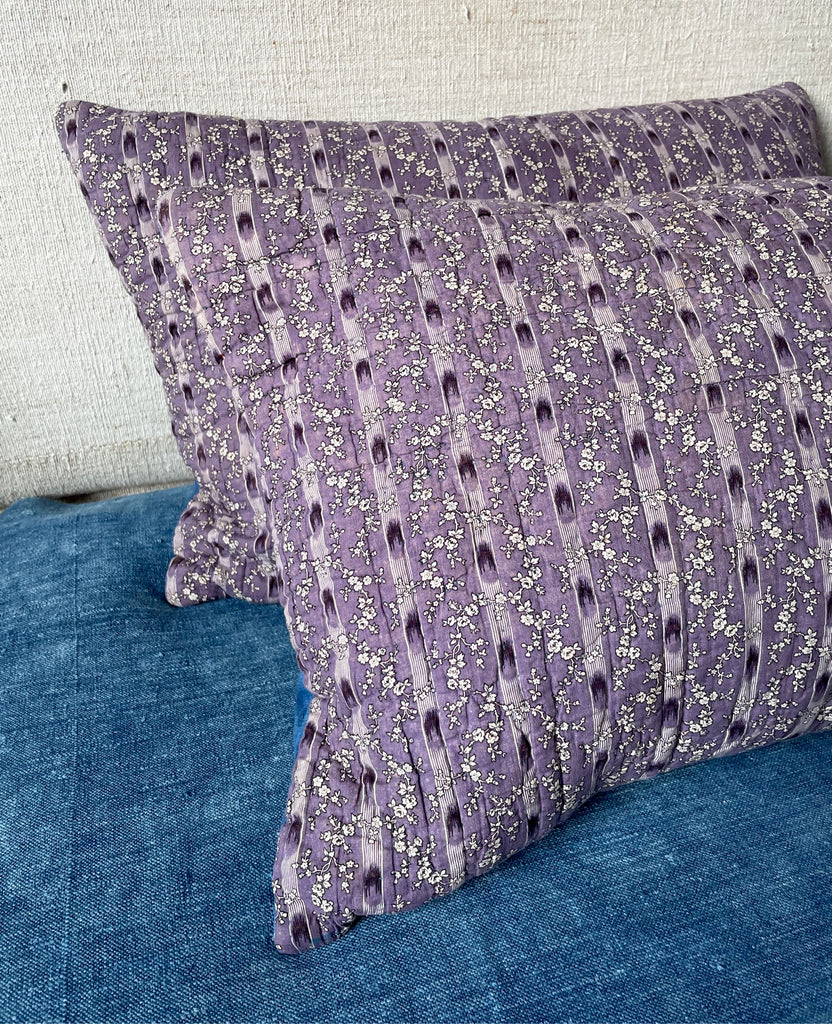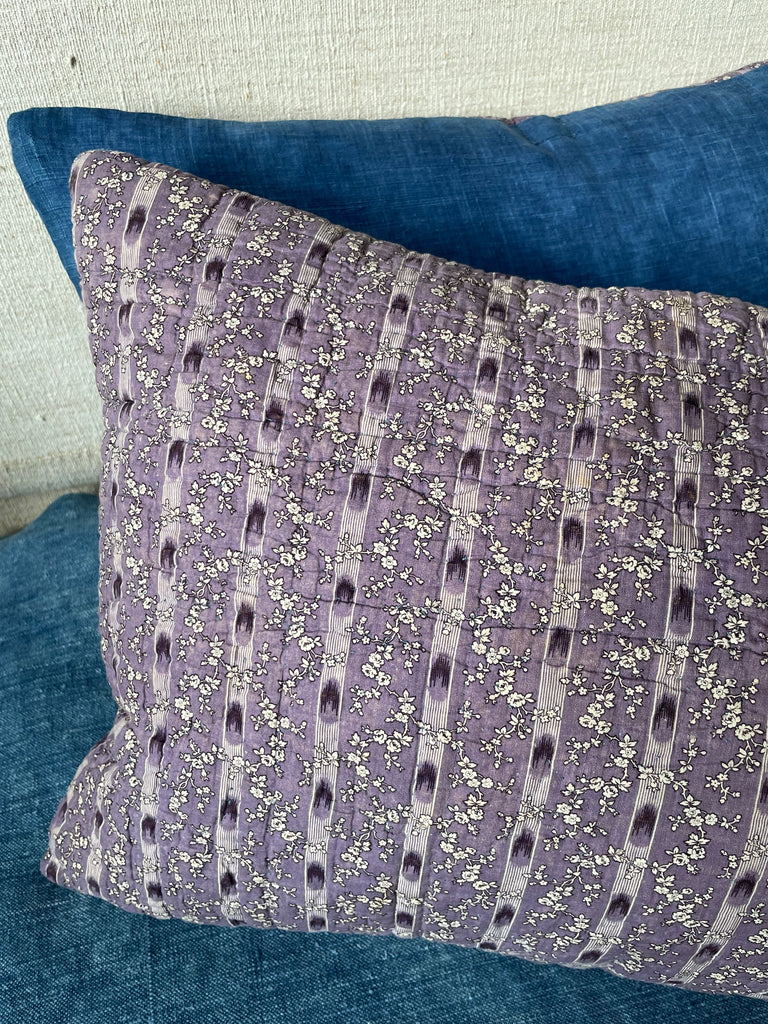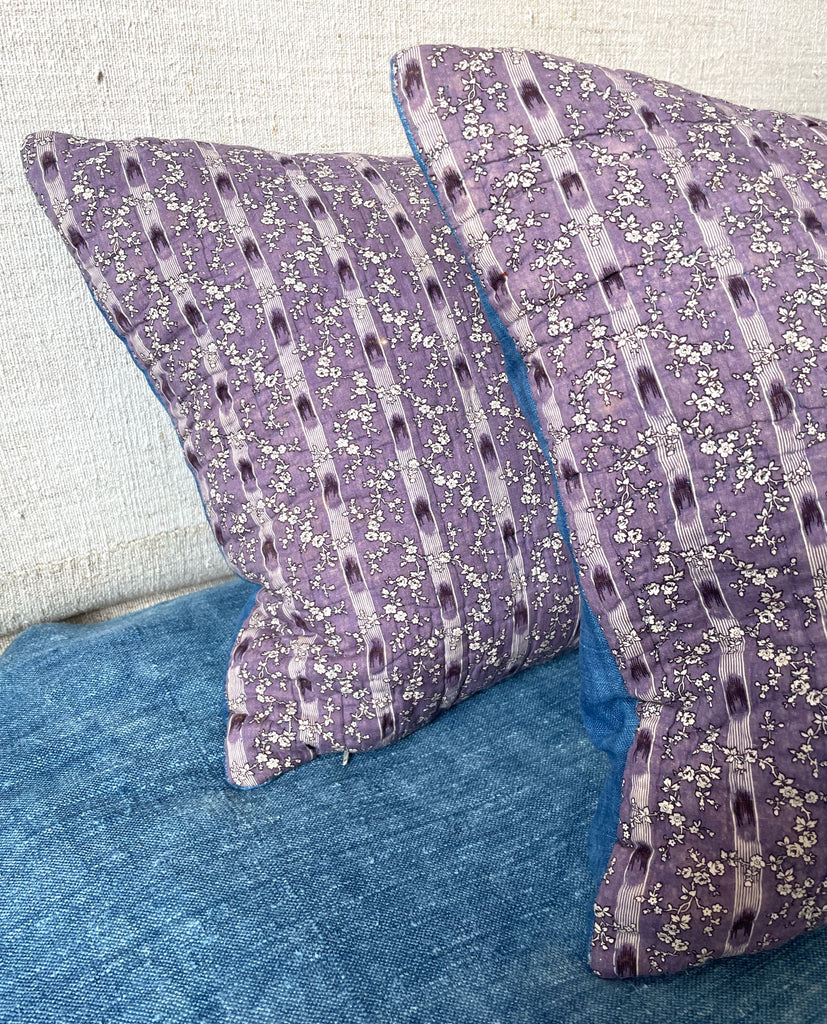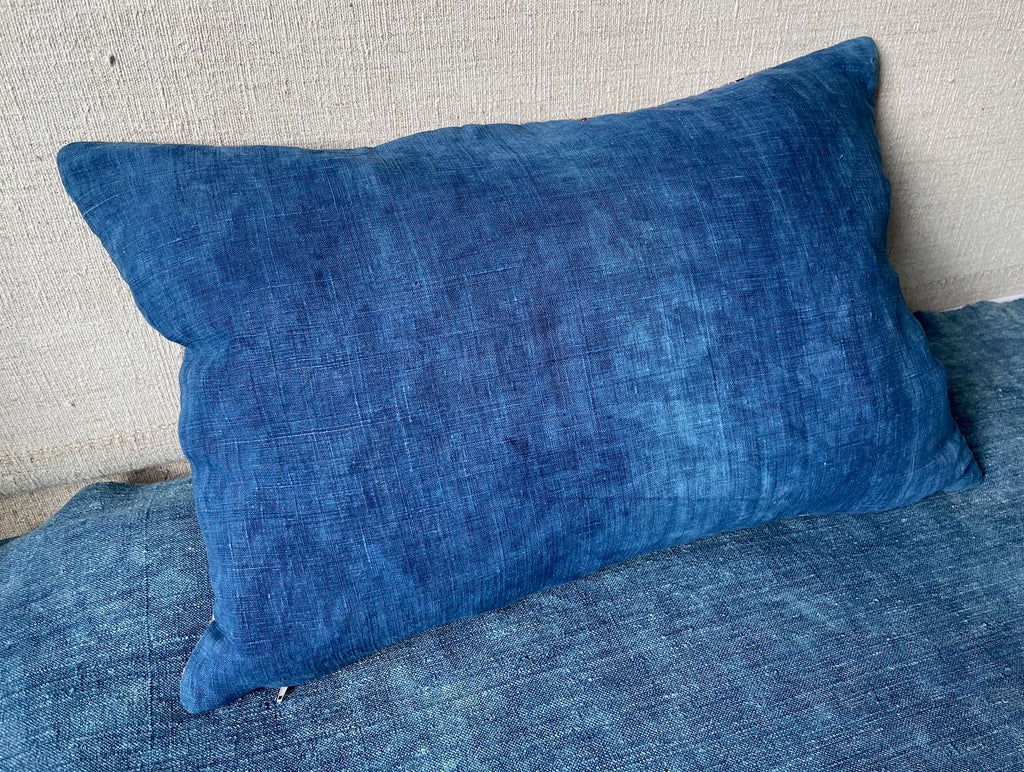 On Sale
Pair of Antique French Quilt Cushions
A pair of cushions made from an antique French quilt with antique French indigo linen on the reverse side. 
This size of cushion works well on a sofa or in front of your pillows on the bed.

Each cushion measures 58cm x 38cm (23inches x 15inches).  Each cushion closes with a zipper and comes with a quality feather pad.
Care instructions: hand wash cool or dry clean

Free UK Delivery
Sorry, but overseas delivery is expensive as the cushions are bulky. I am happy to supply just the cushion covers and you can supply your own cushions pads.  They are a standard size of 60 x 40cm (24 inches x 16 inches). Use the contact us button to get in touch.
Please see our delivery page for more information