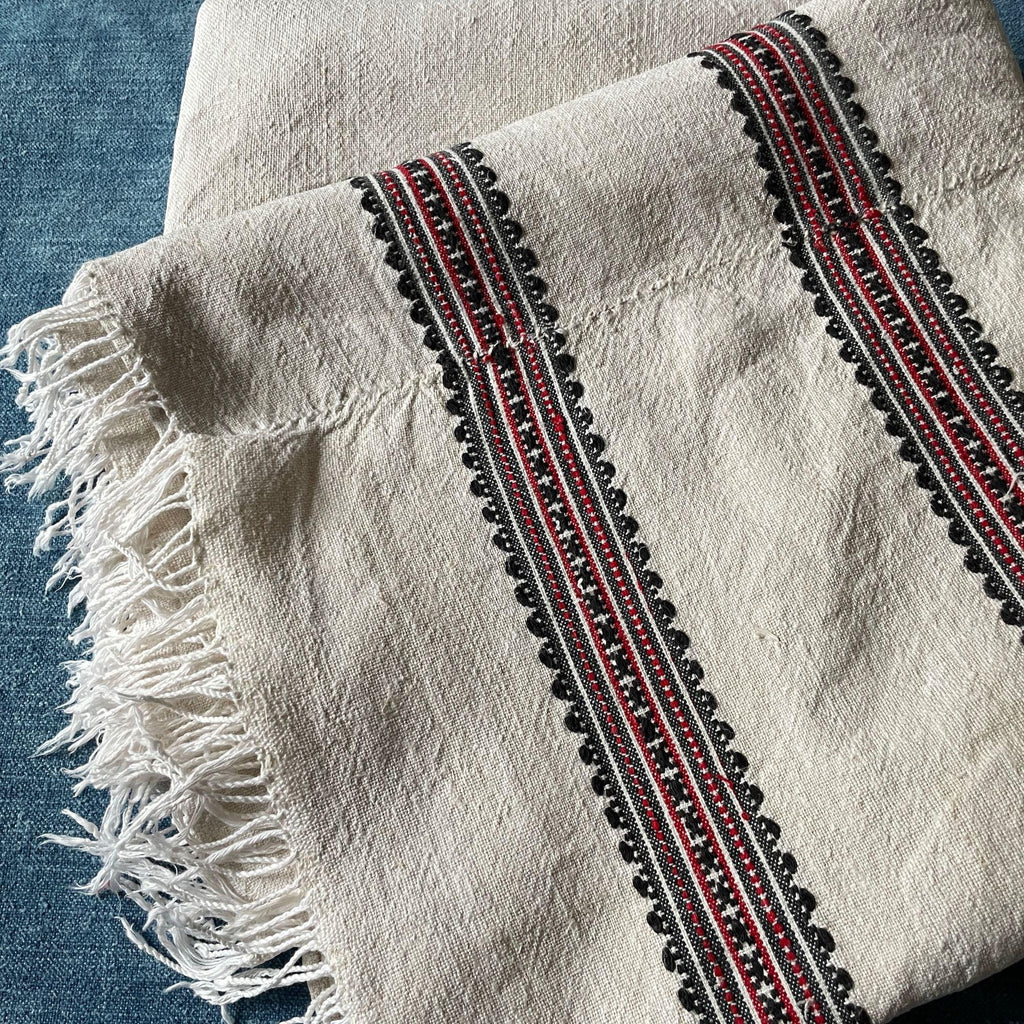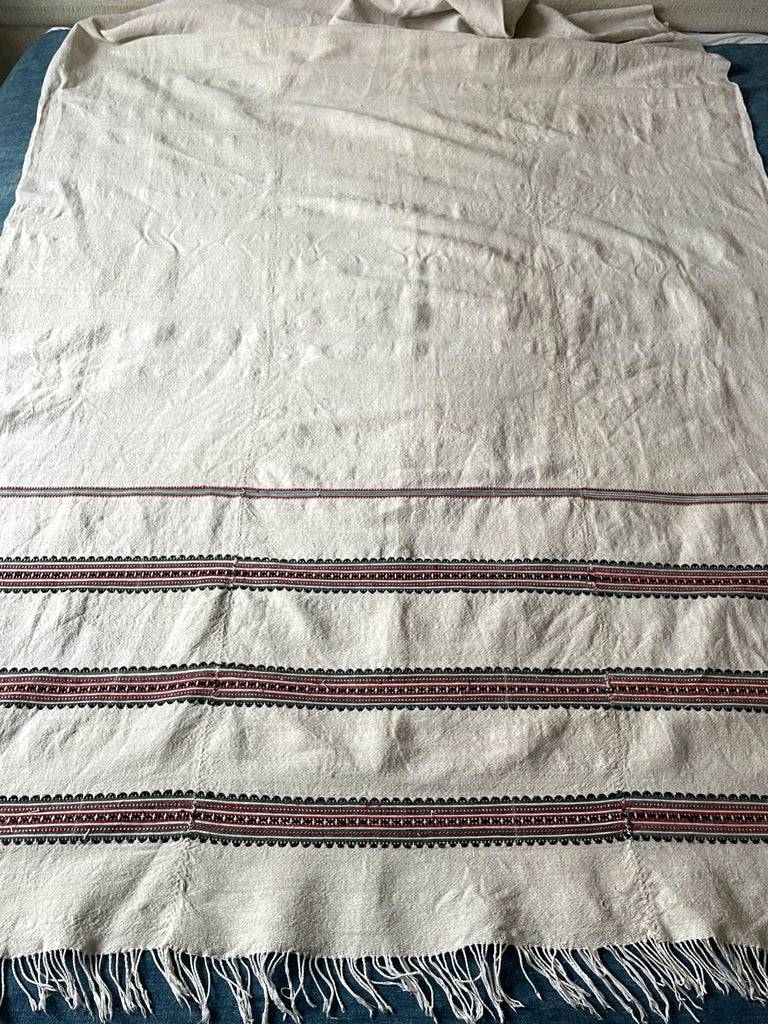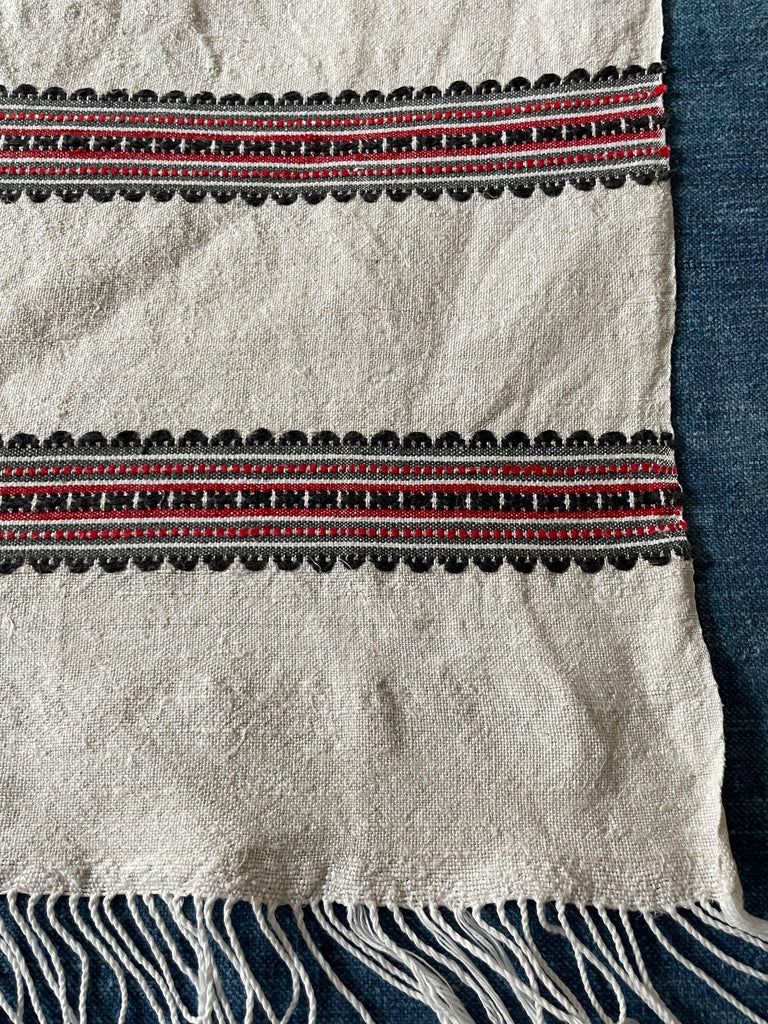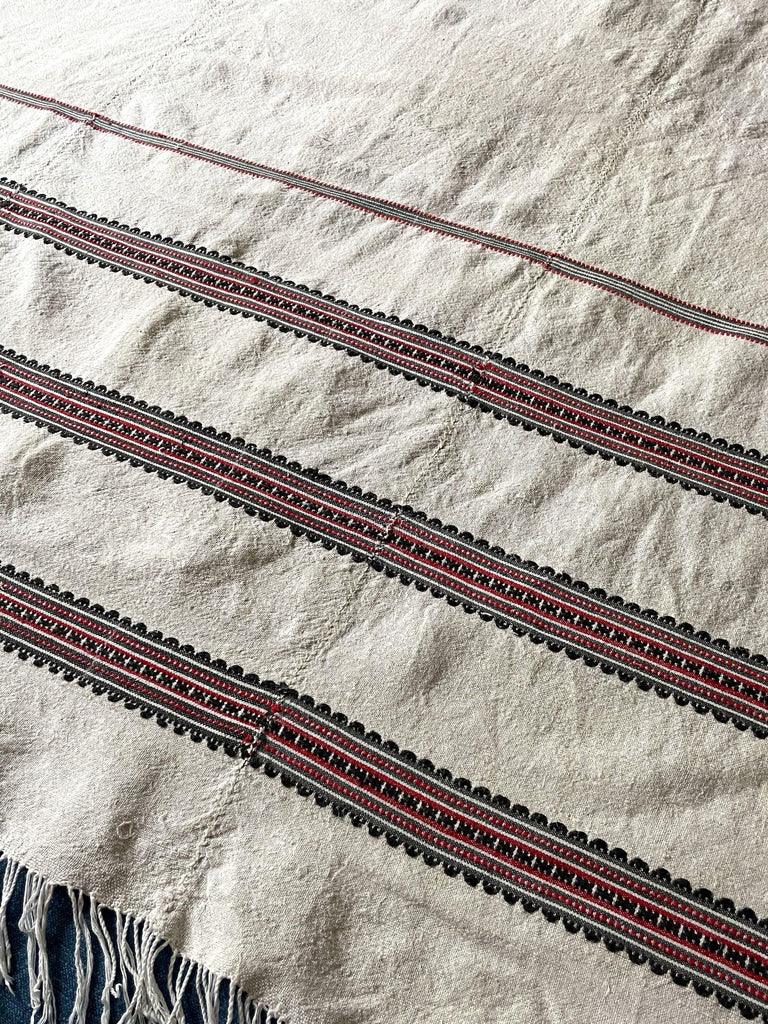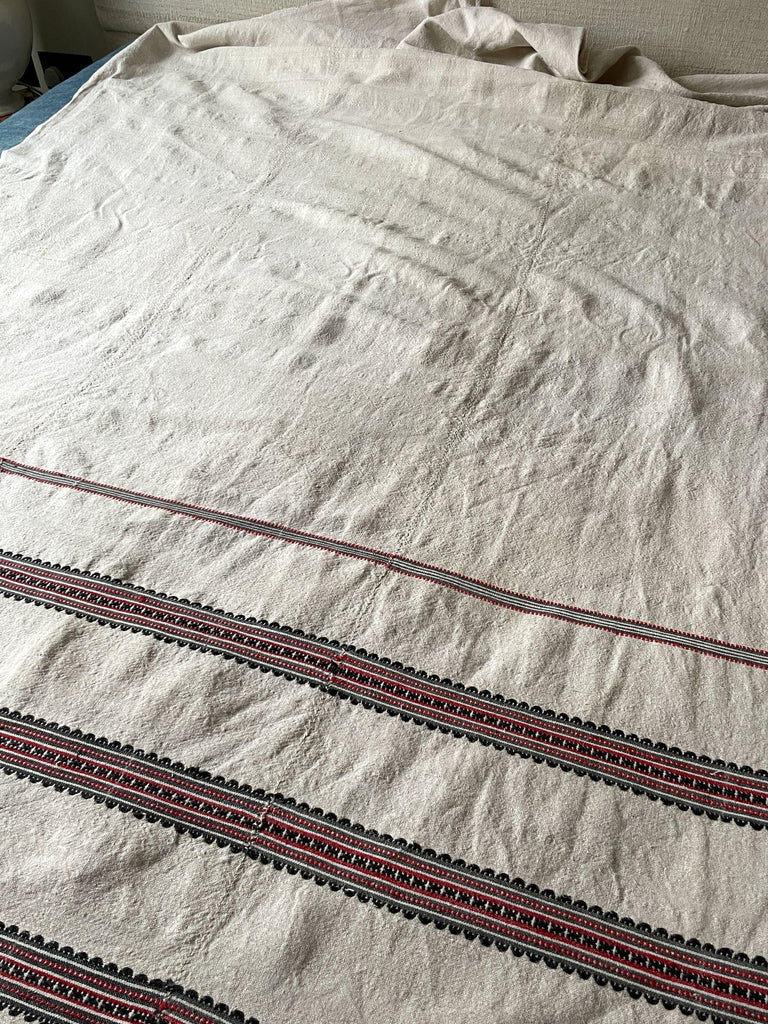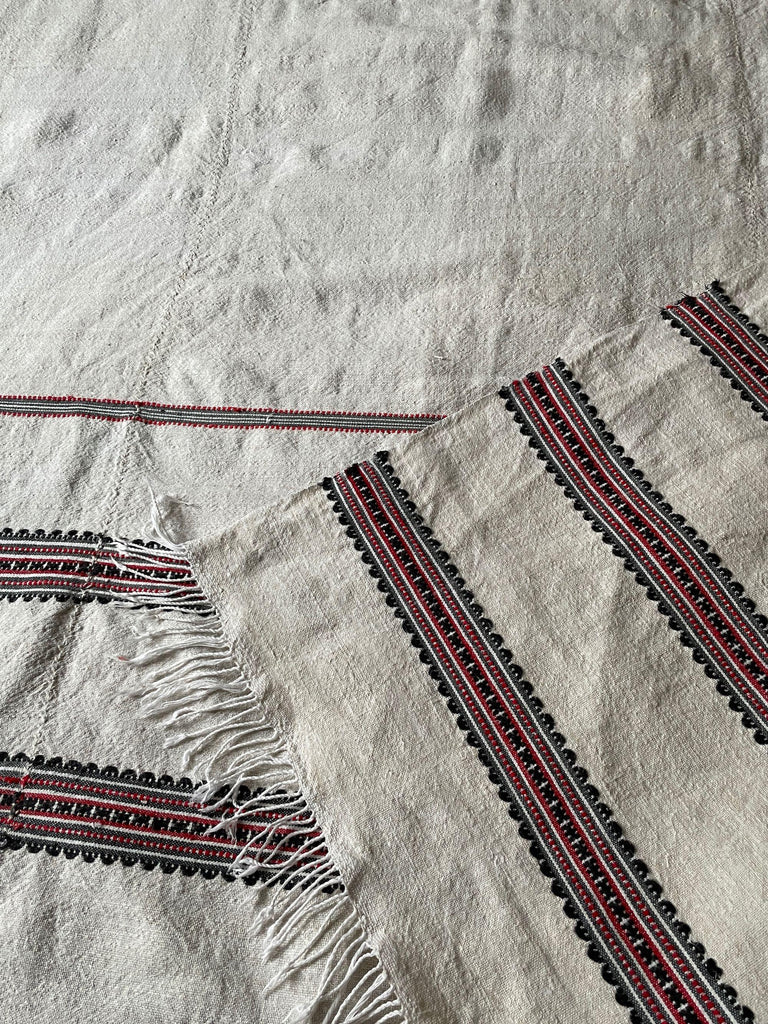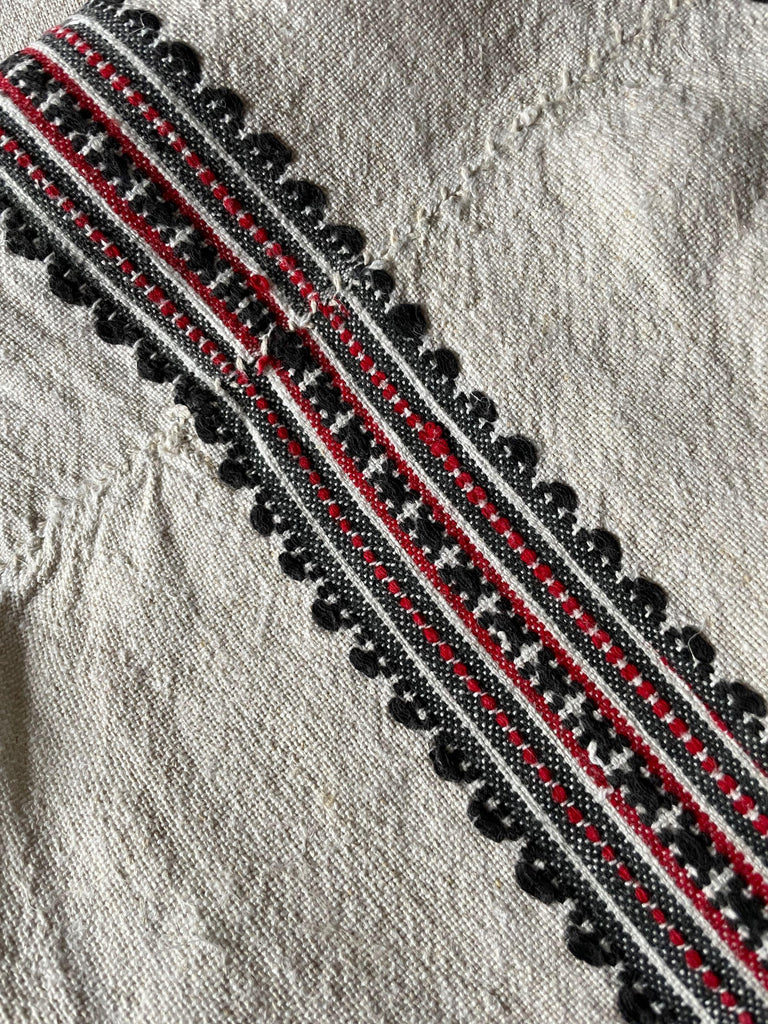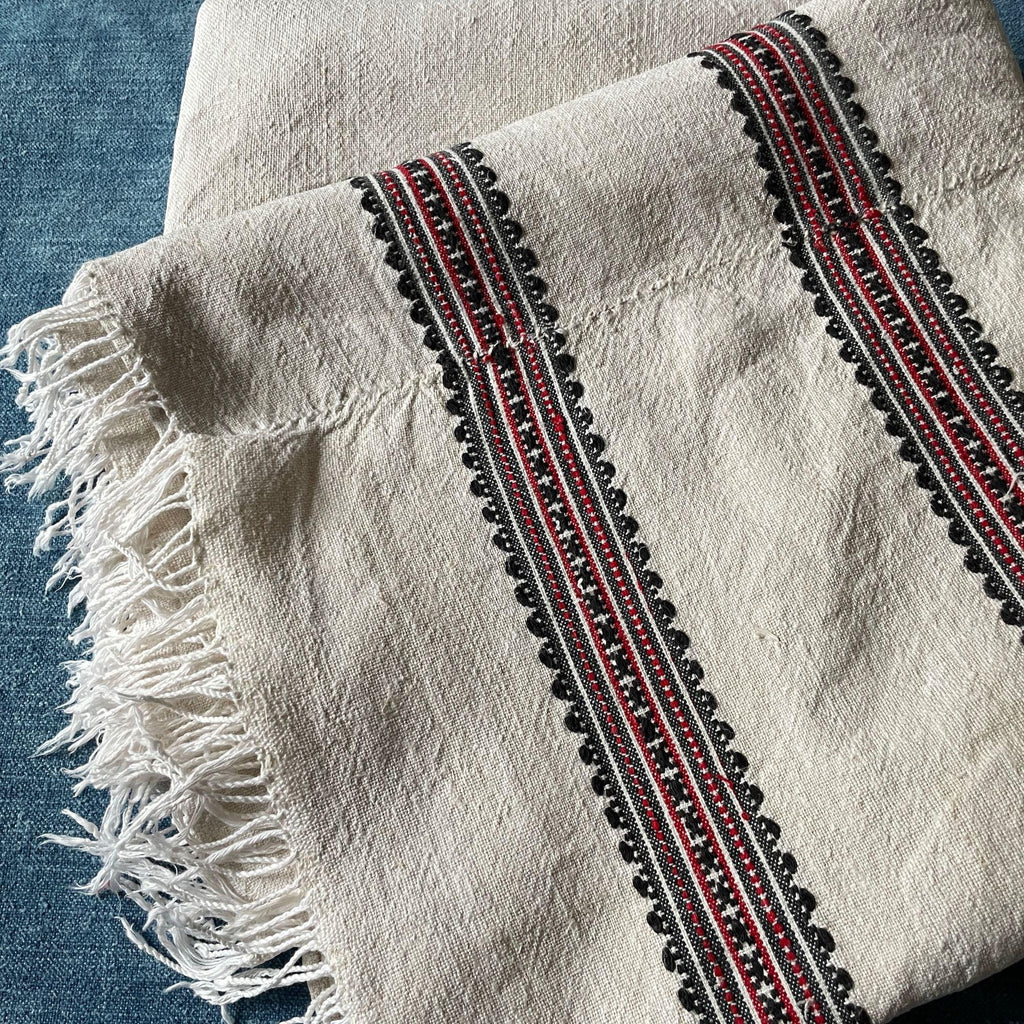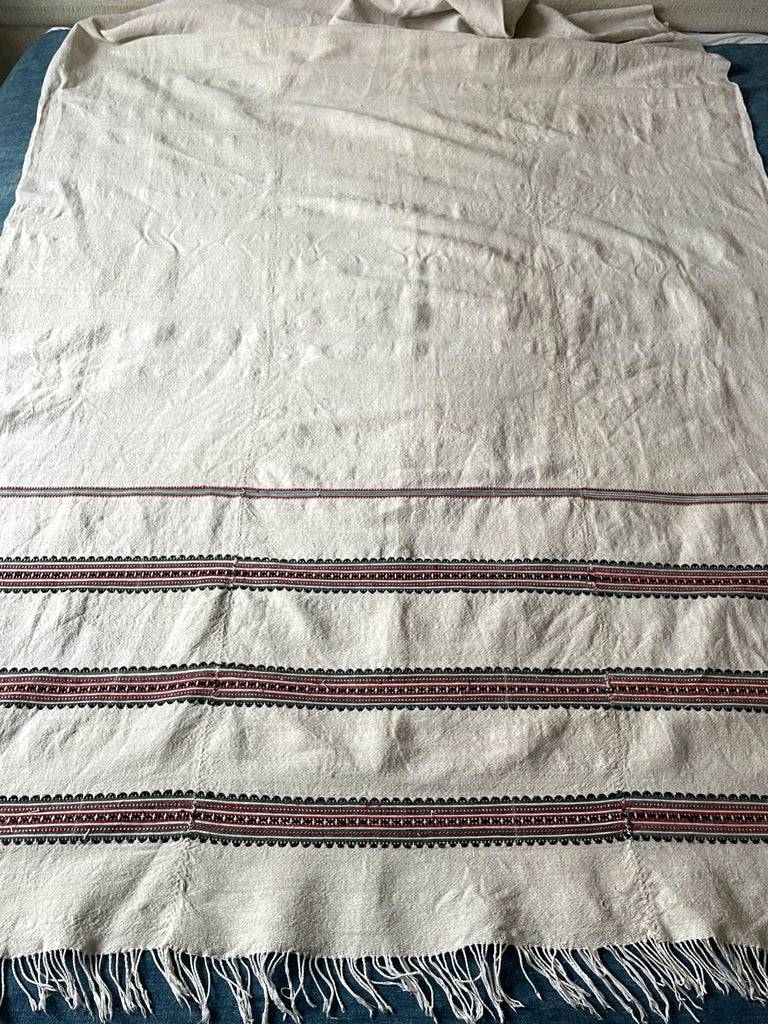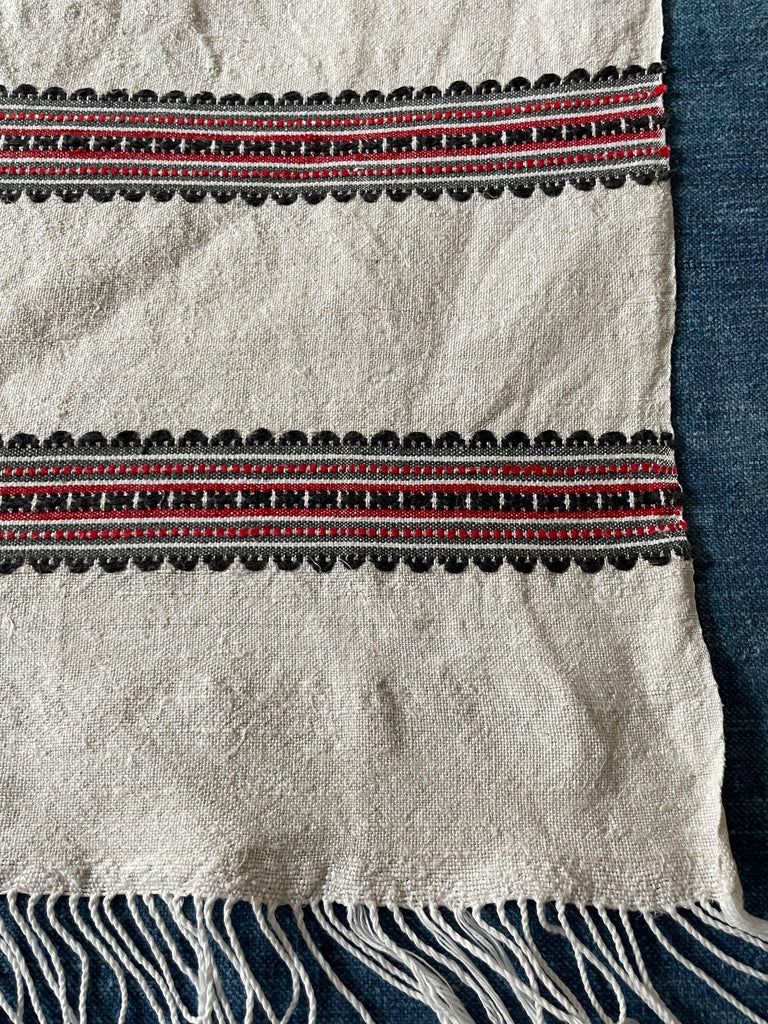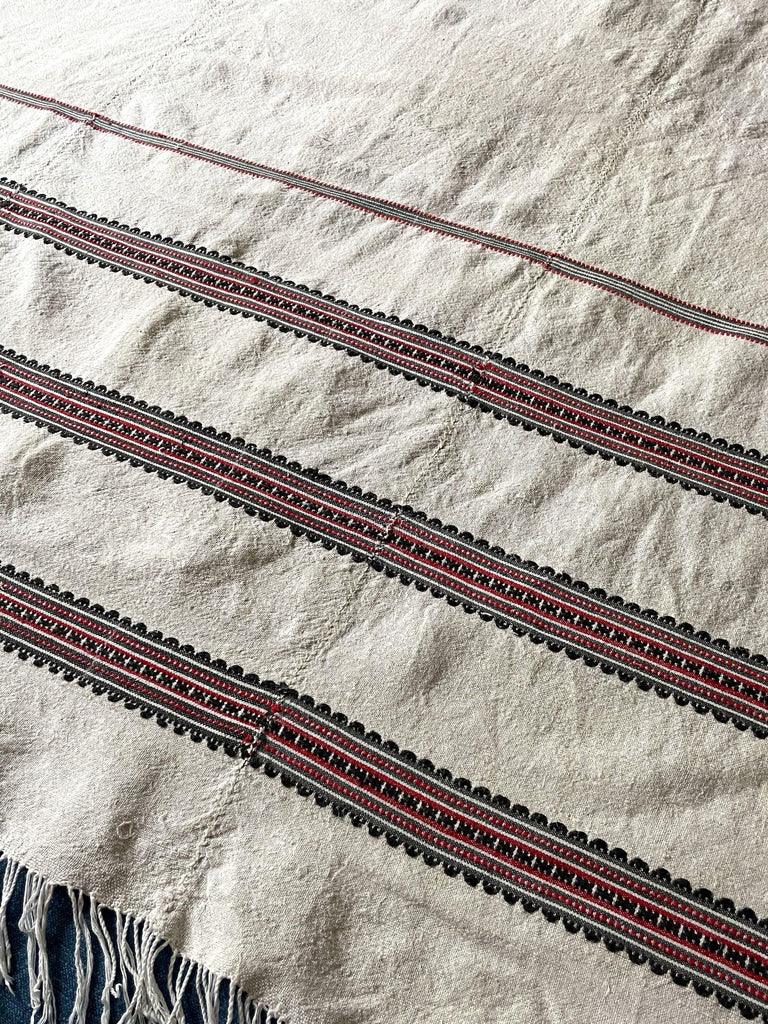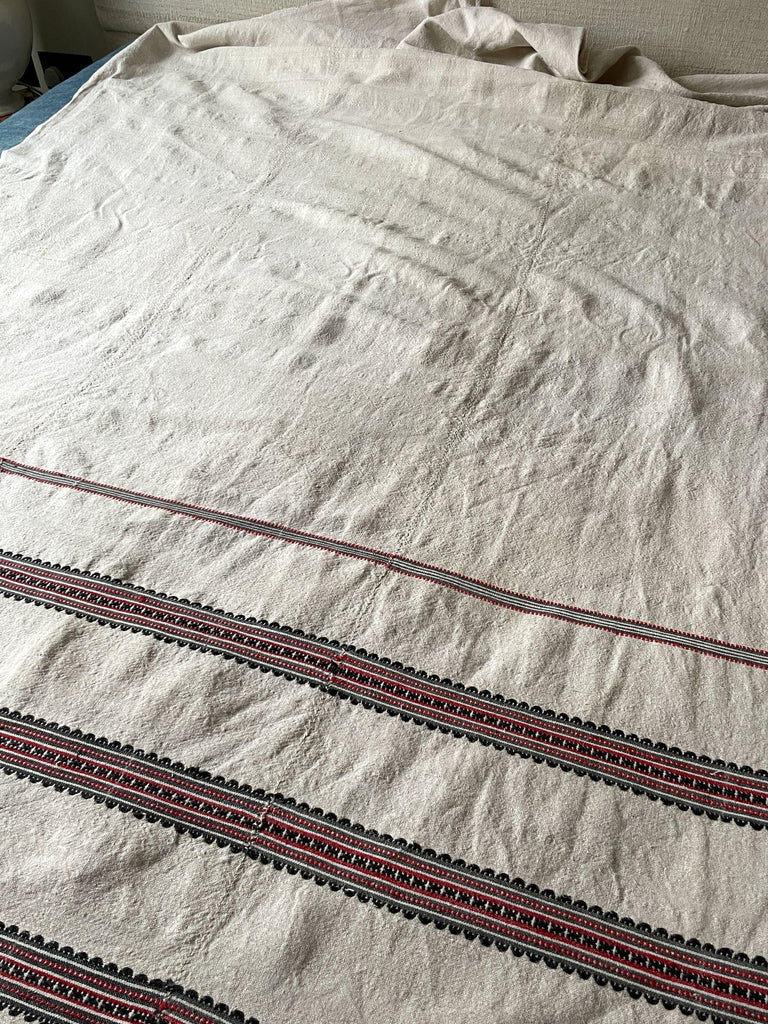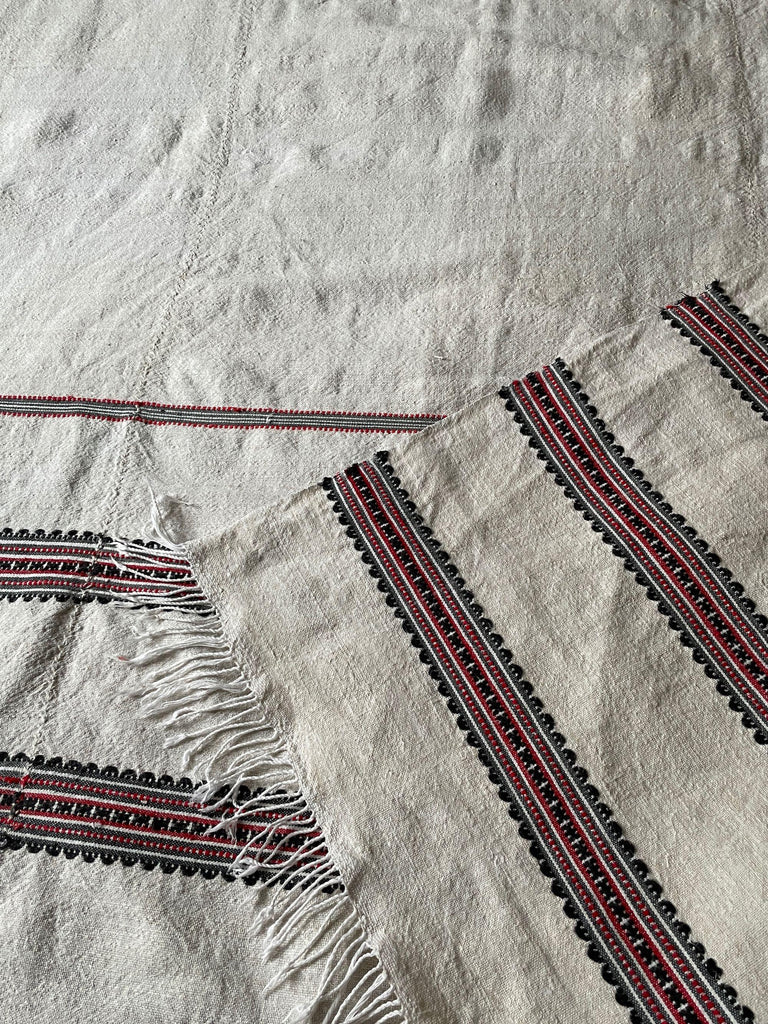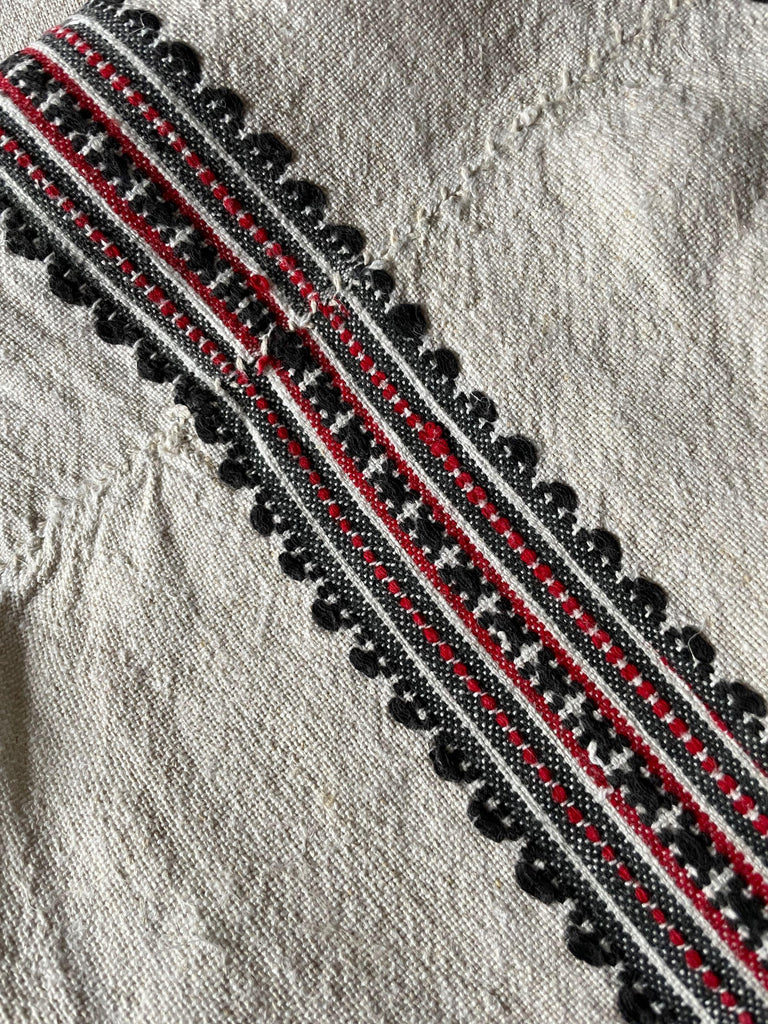 On Sale
Large Hungarian Striped Hemp Bedcover Or Curtain
This vintage hemp bedcover was hand-woven on a narrow loom and comes from the south of Hungary near the Croatian border. Three pieces of fabric have been stitched together to create a wider piece. 
This piece would originally have been used as a bedcover or as a curtain, but could also be used to make a blind, for upholstery or fold across the back of a sofa.
The fabric is in excellent condition, has a sturdy feel to it and would be very hard wearing. It looks as if it has never been used. 

Size: 1.33m wide (52inches ) x 2.38m long (94inches).
The striped decorative section measures 1.33m wide (52inches) x 0.55m long (22inches)


Care instructions:Machine wash cool.
Free UK Delivery