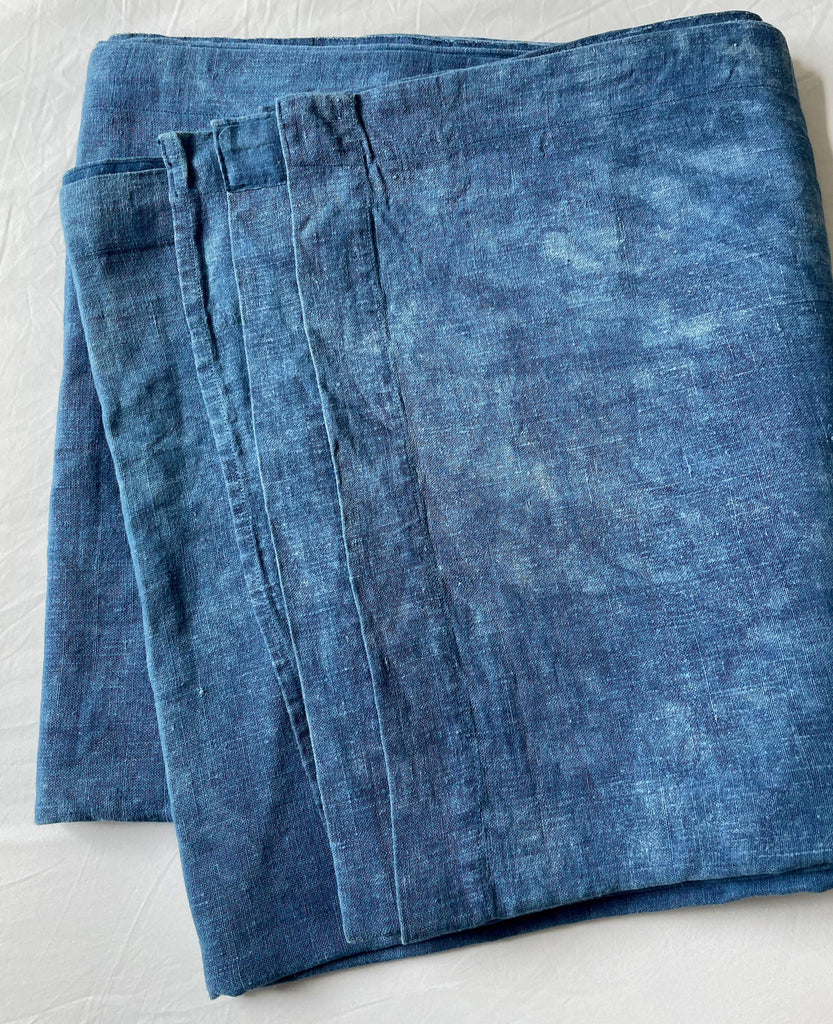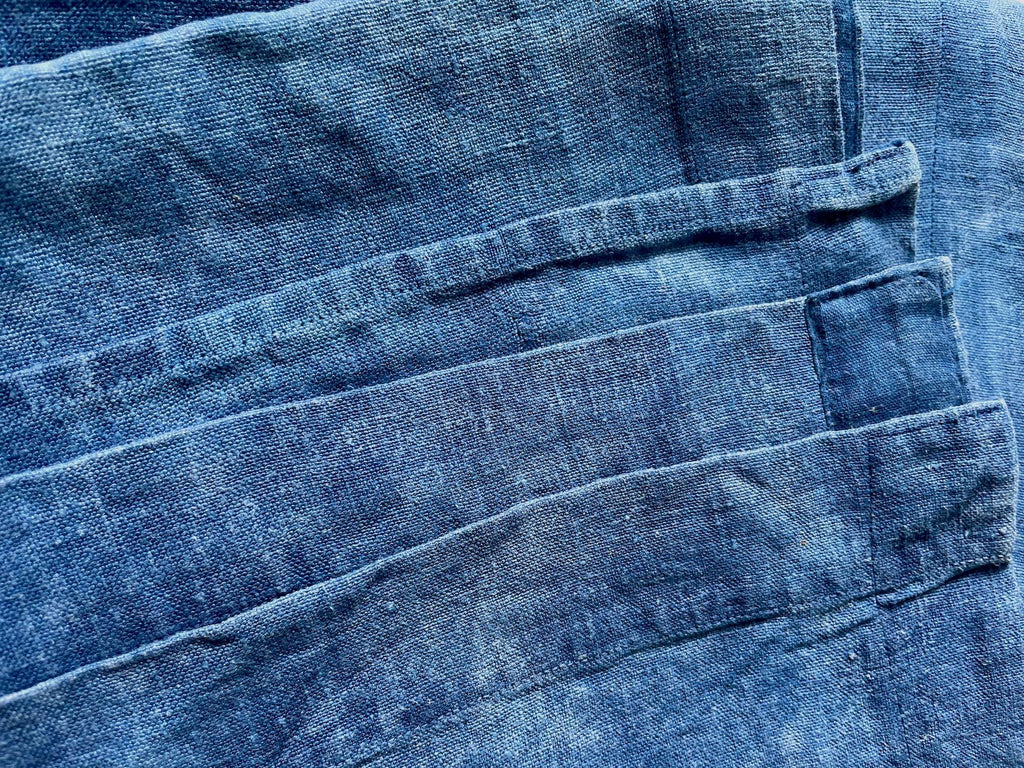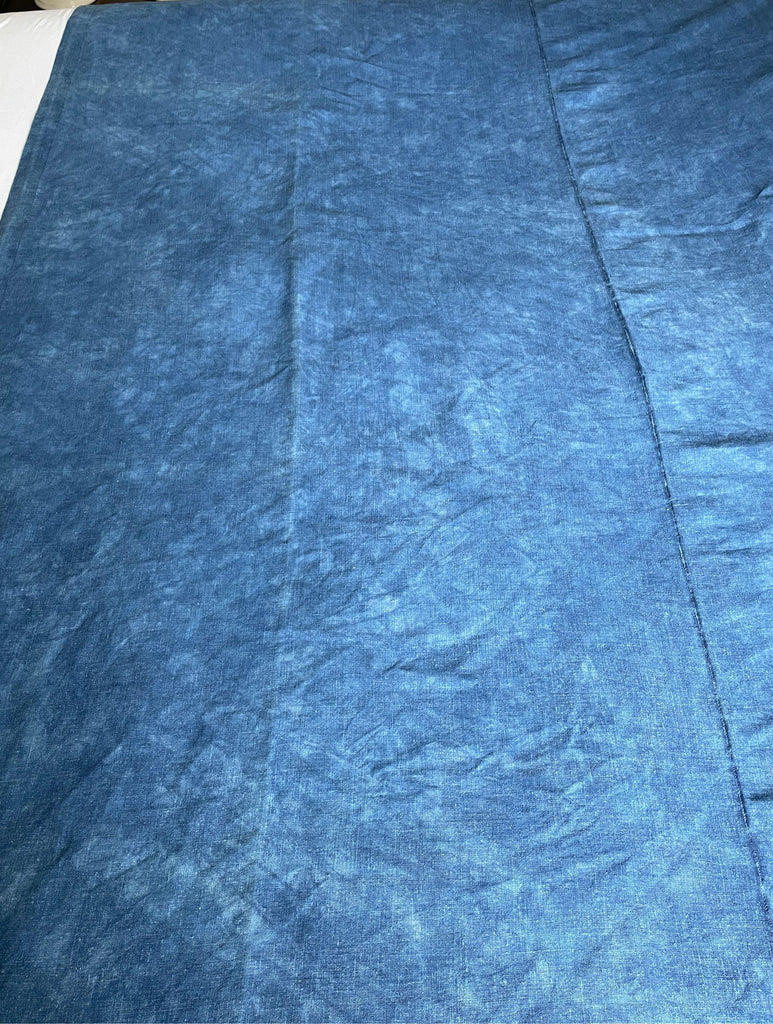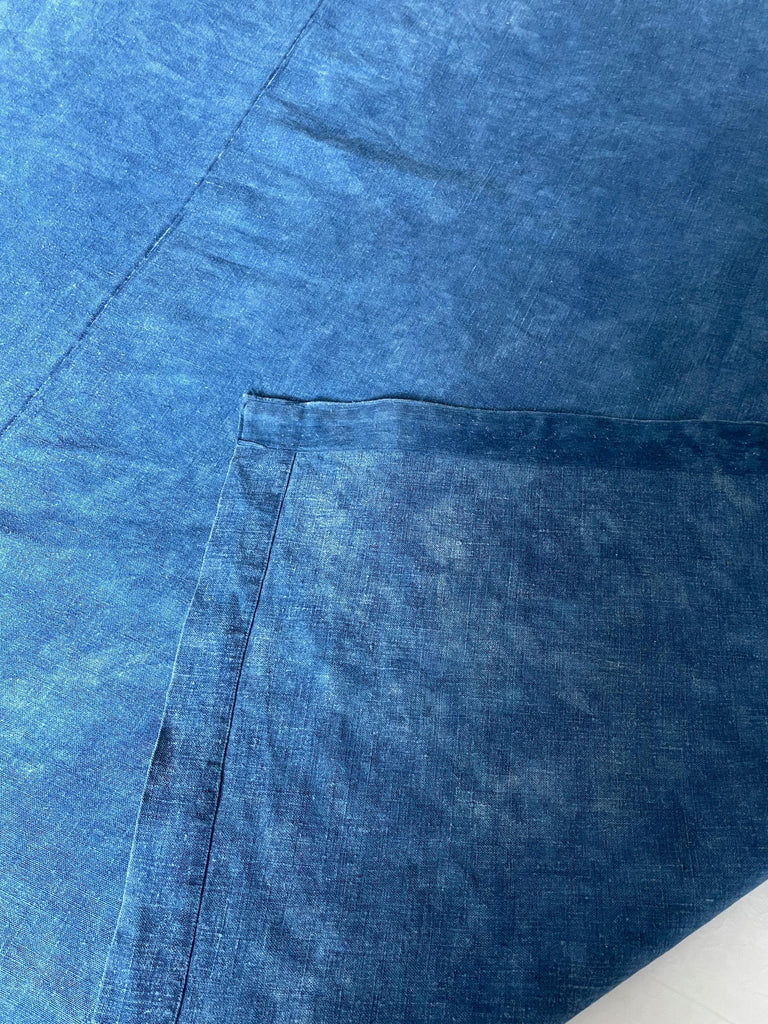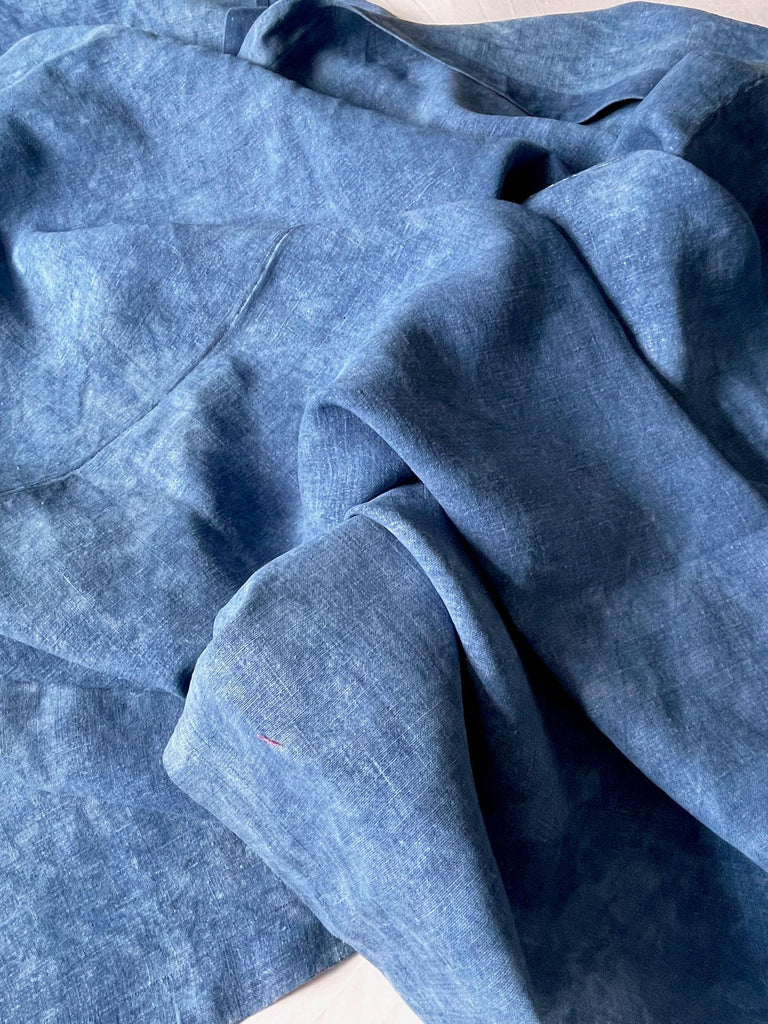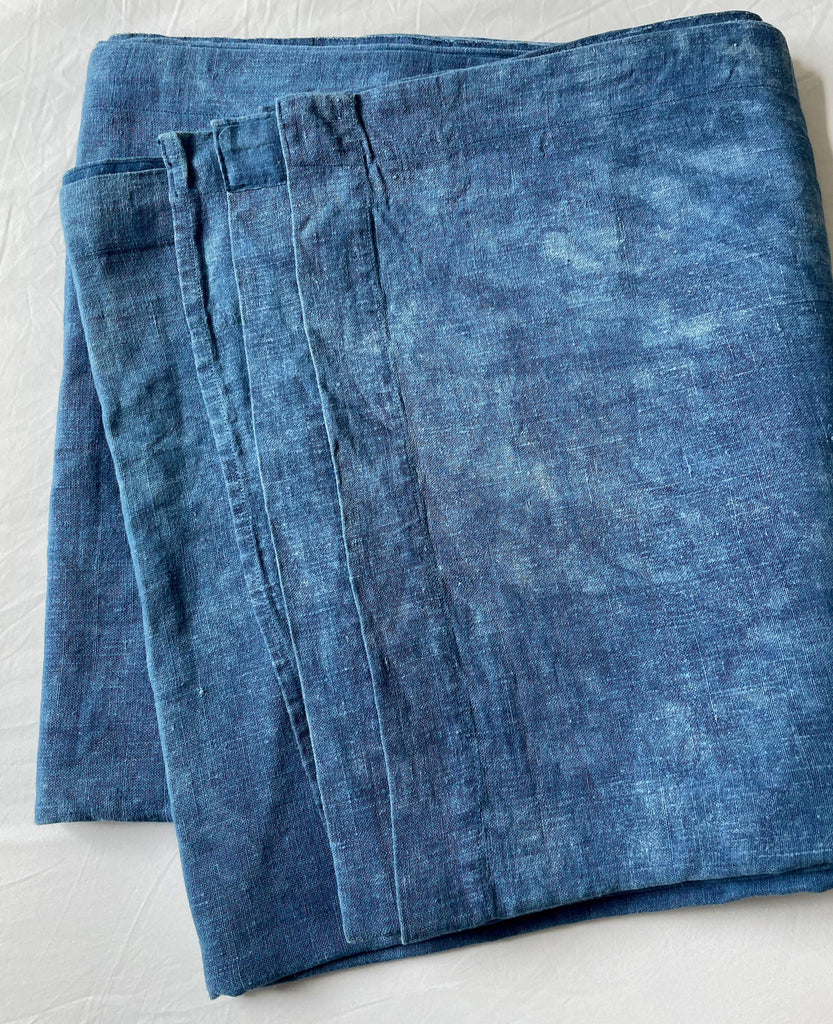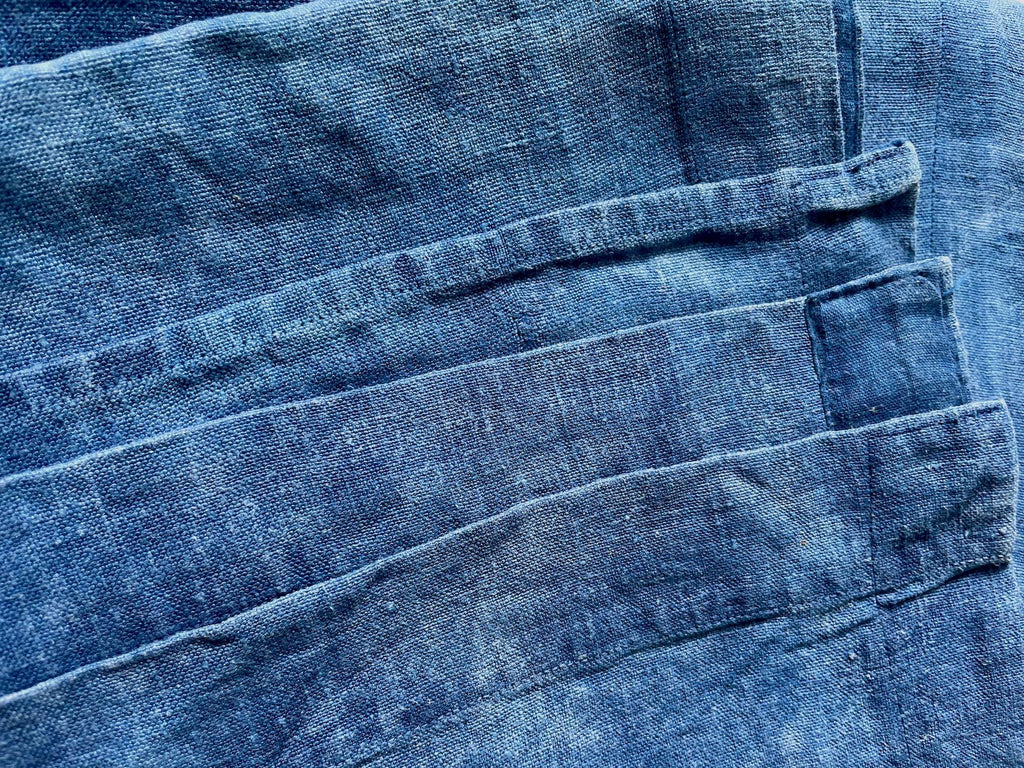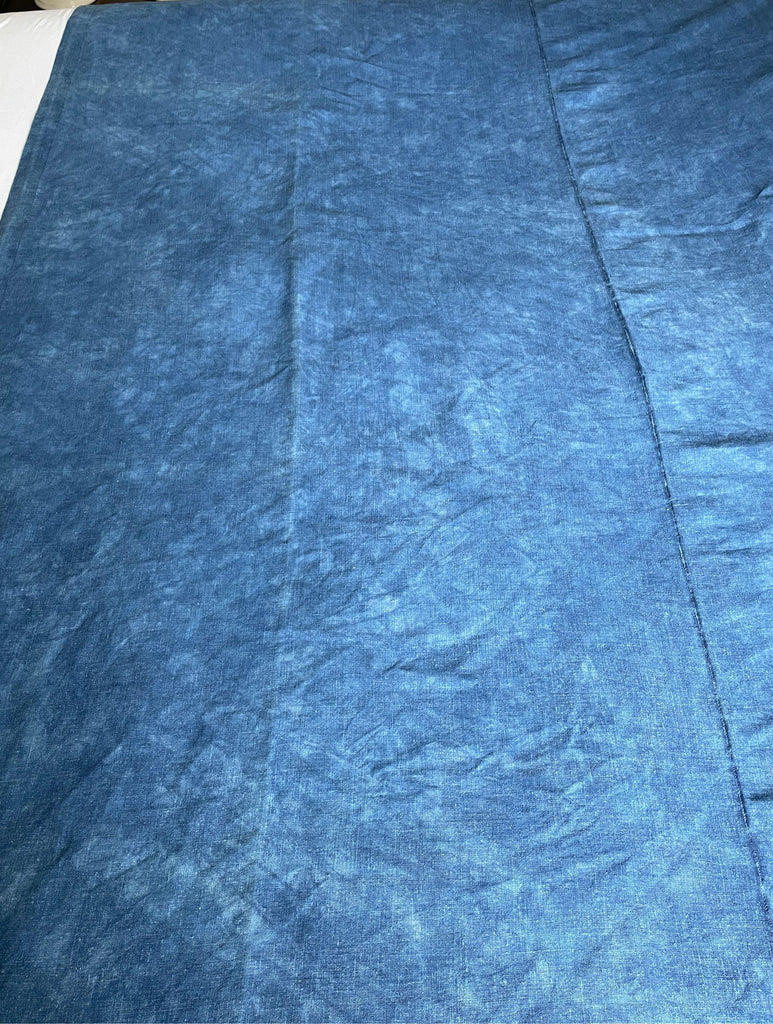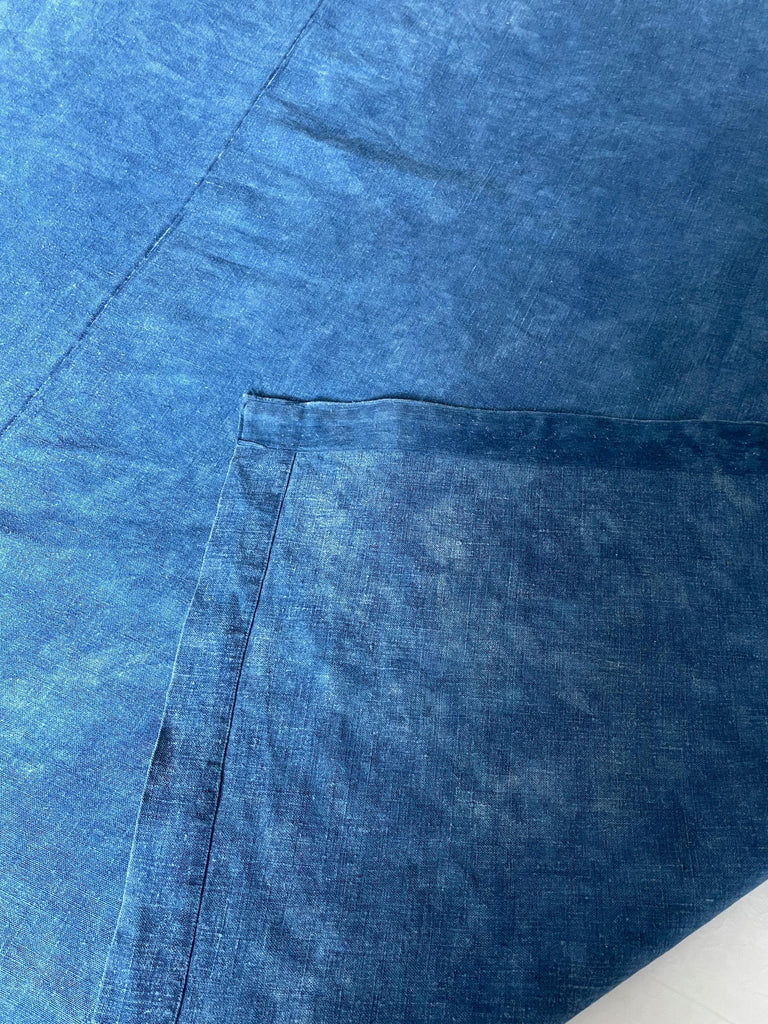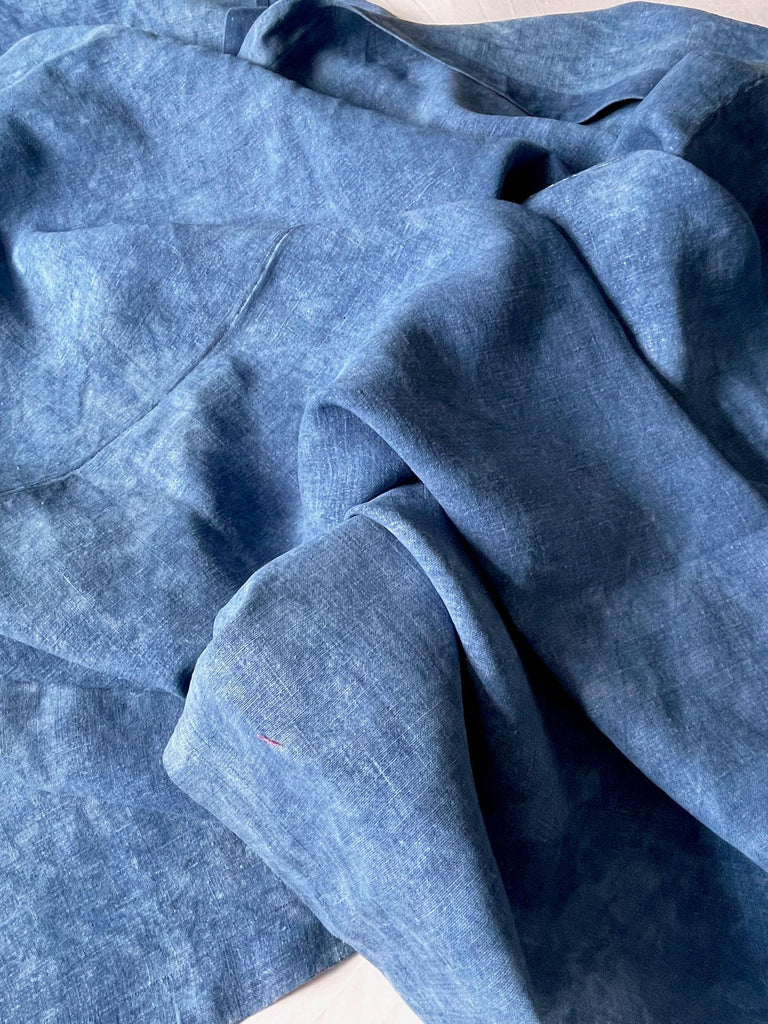 On Sale
Indigo Blue French Linen Sheet Bedspread 2
This antique French linen sheet has been dyed recently using a natural indigo dye. It would make a beautiful bedspread, throw, tablecloth or could be used for upholstery or to make cushions, curtains or blinds.  

The sheet measures 1.6 wide x 2.85m long. 63" wide x 112" long.  It will  go across a a 6ft UK Super King/180cm bed as a bedspread if used lengthways.
The sheet is in excellent condition and has a robust feel to it. This piece is made up of 2 sections of fabric  (woven on a narrow loom) that have been hand stitched together.  The indigo dye is even with a slight mottling in areas that add to its charm.
Care instructions:  machine wash separately 30C

Free UK Delivery