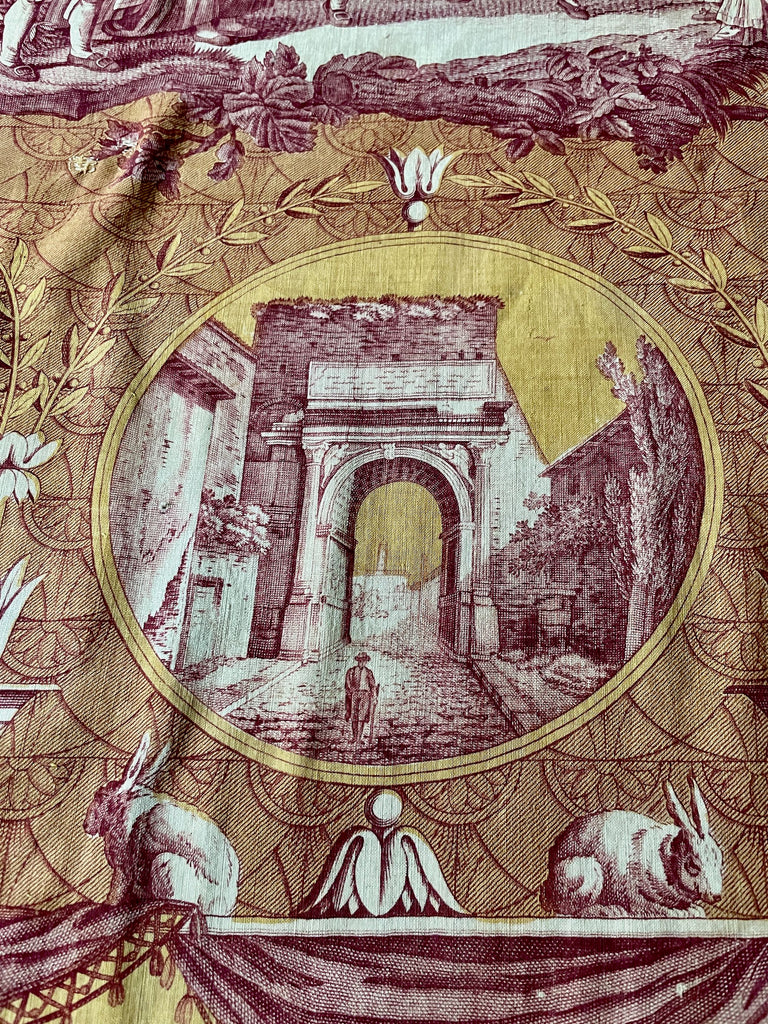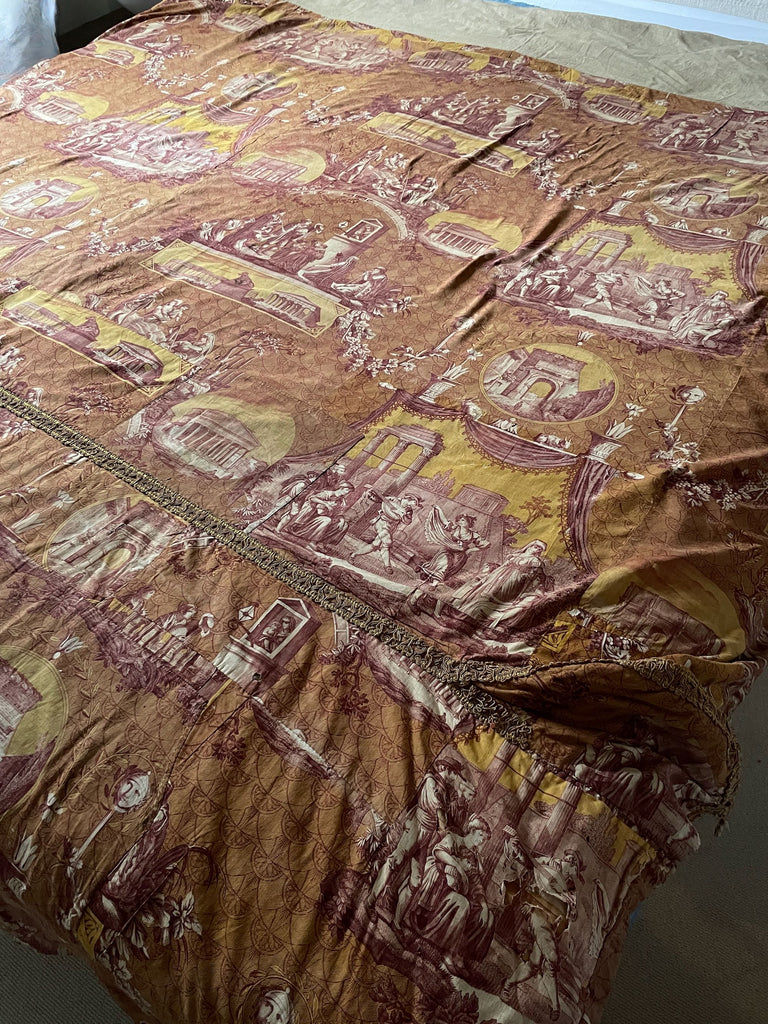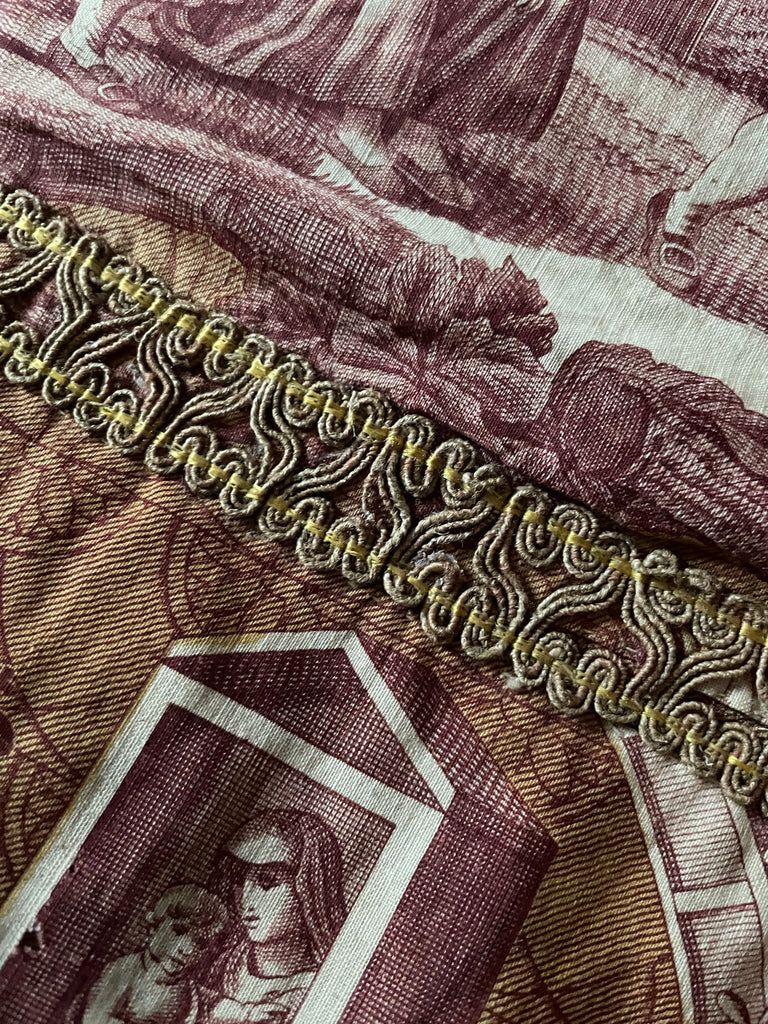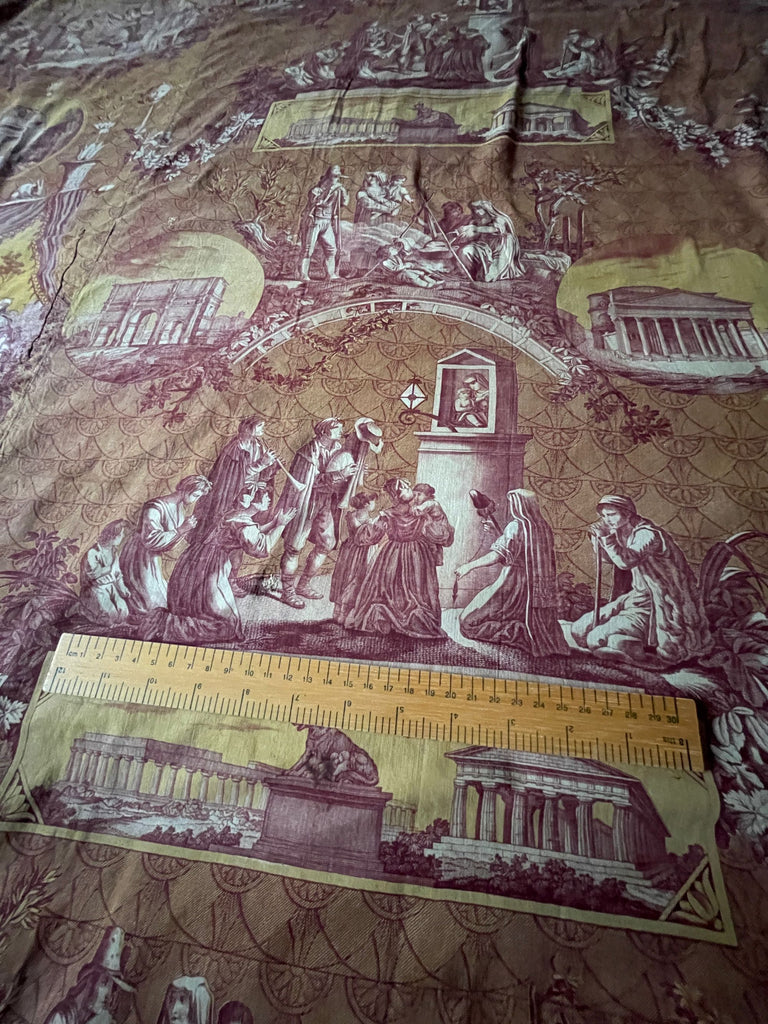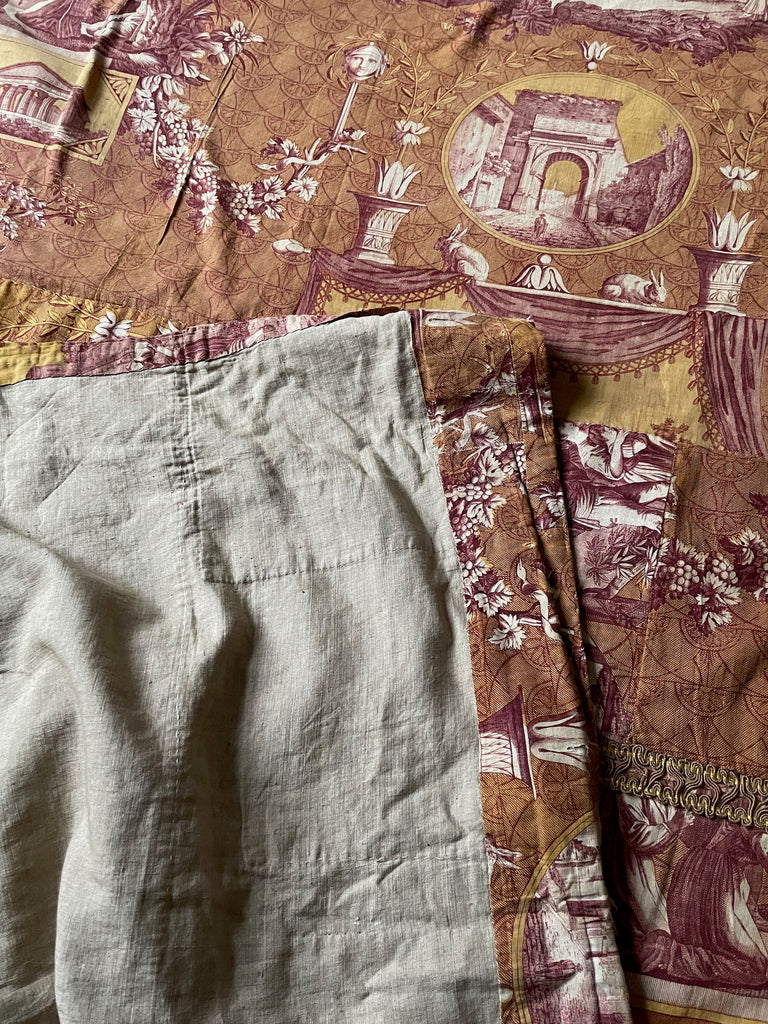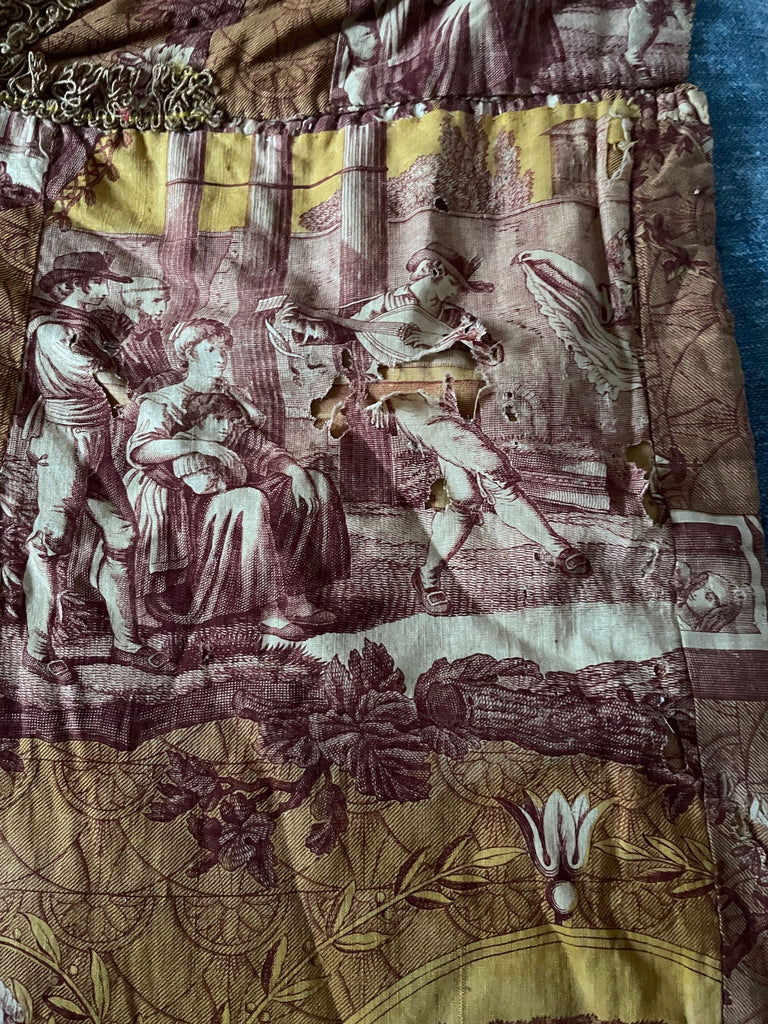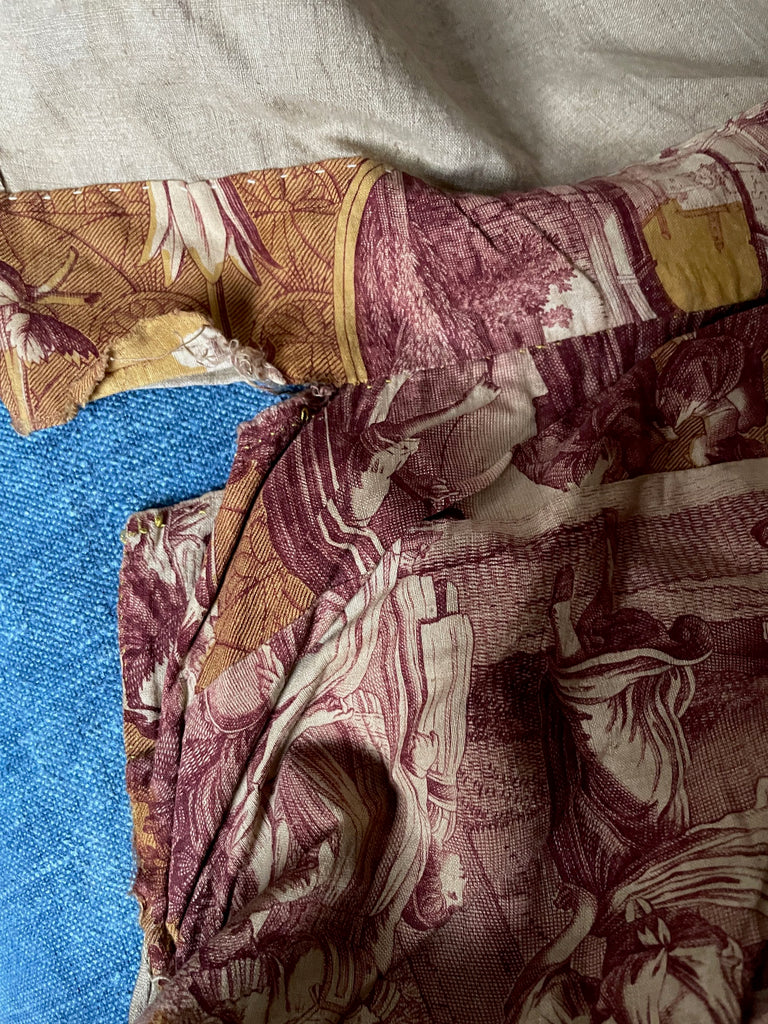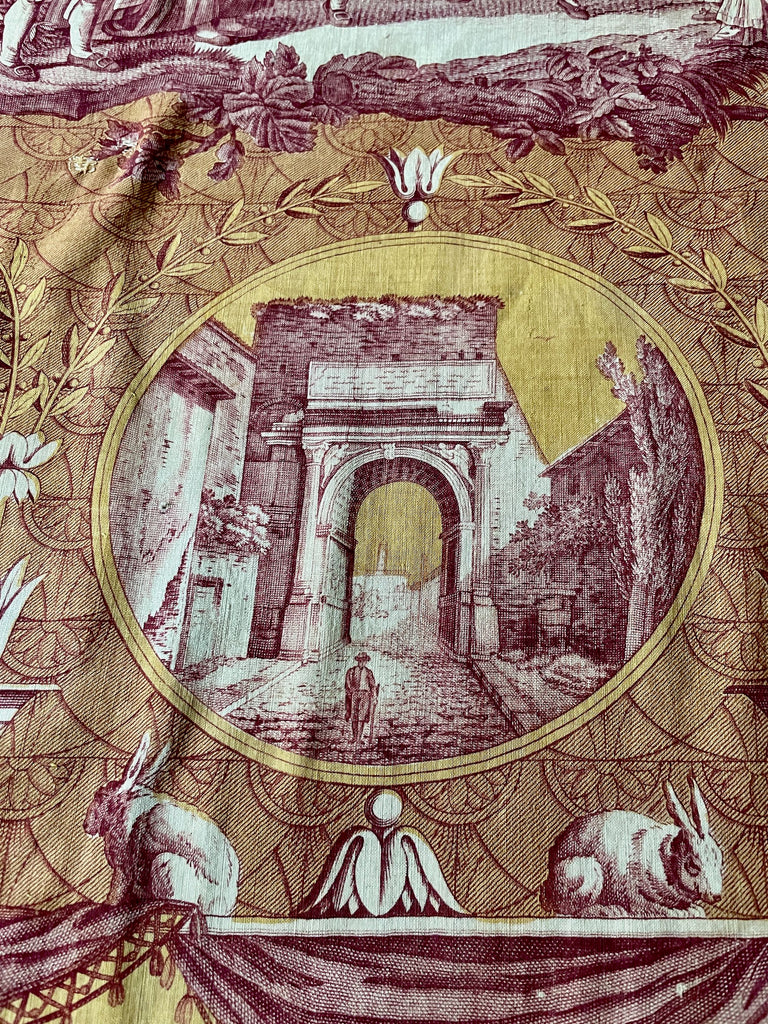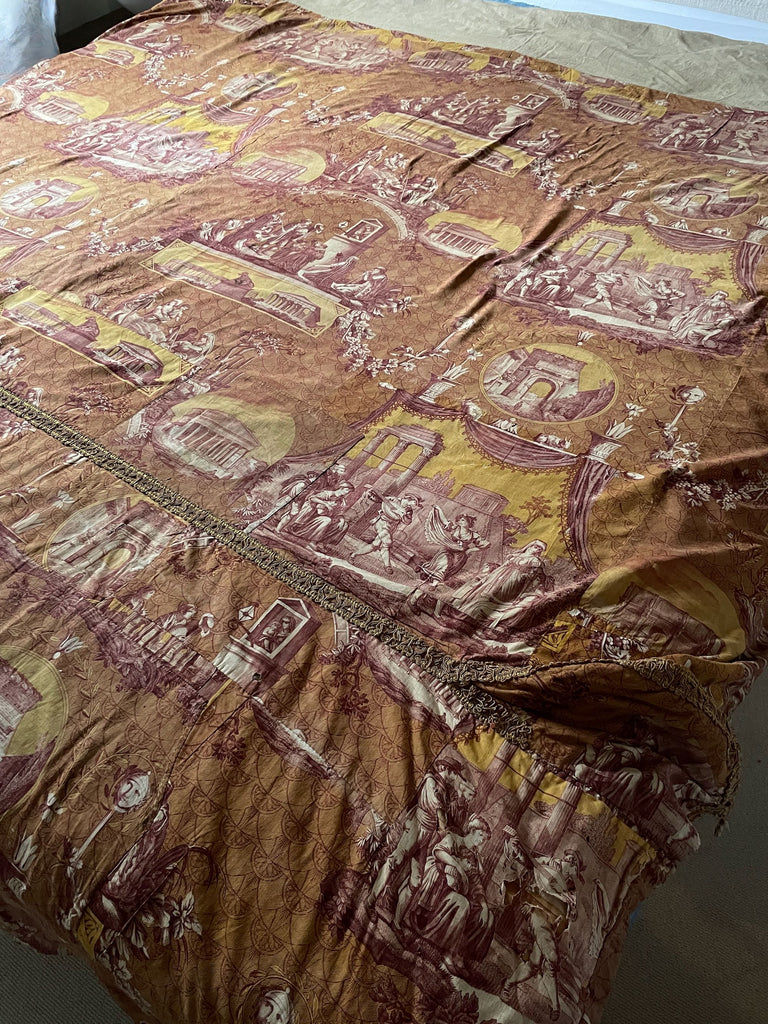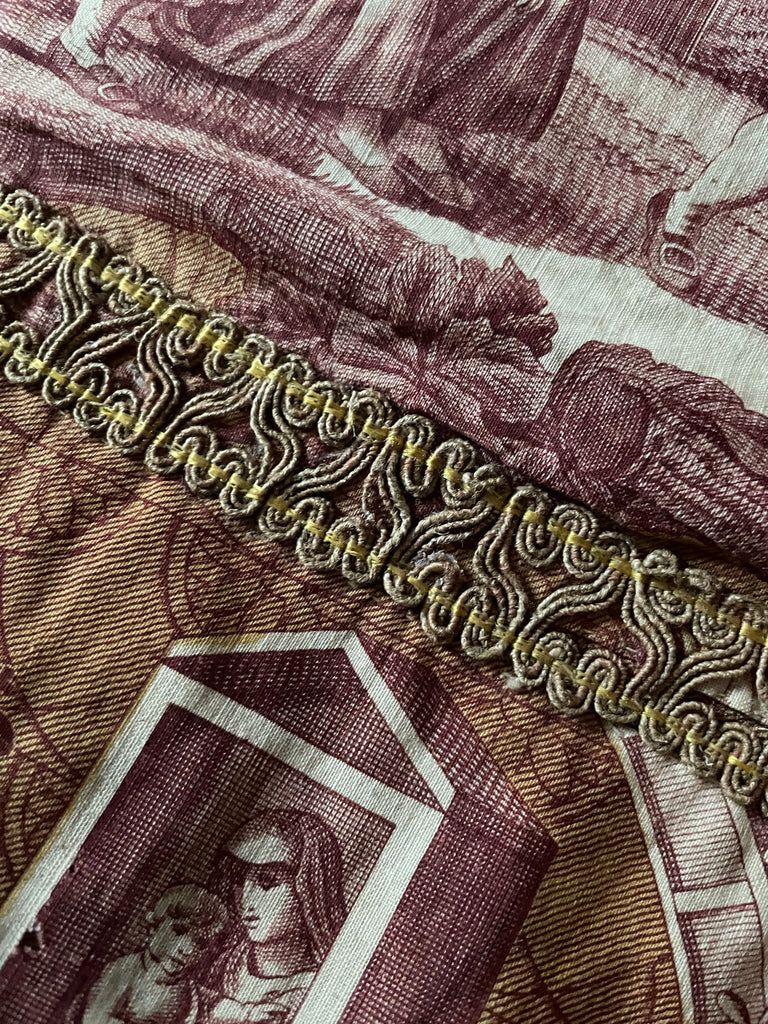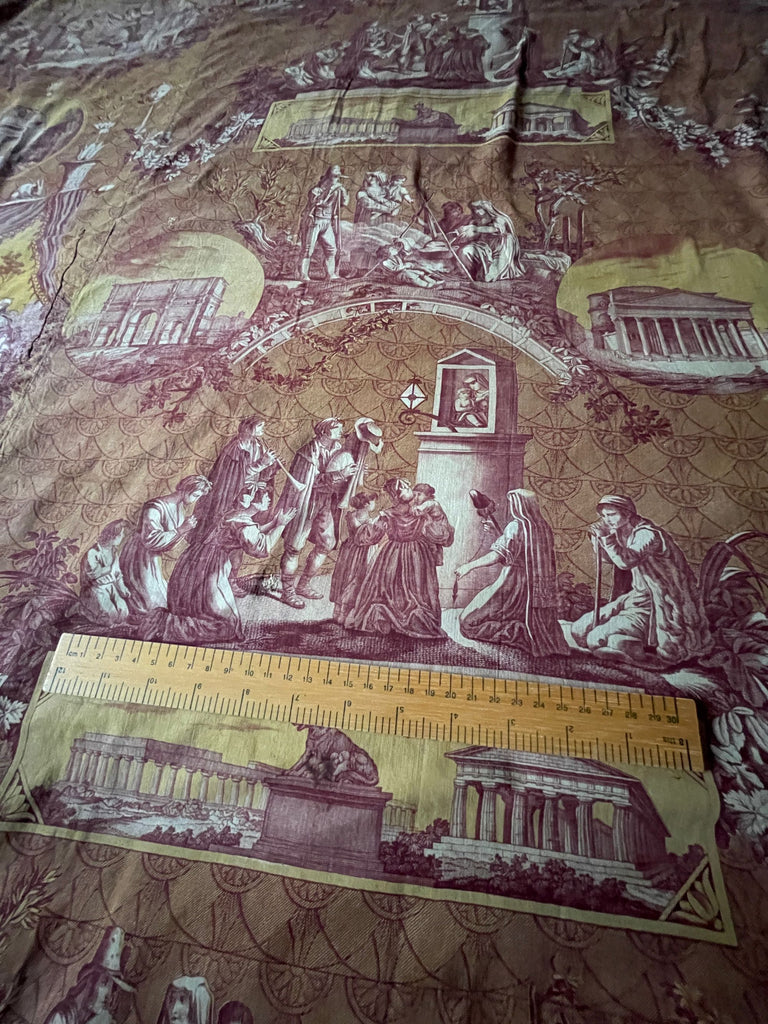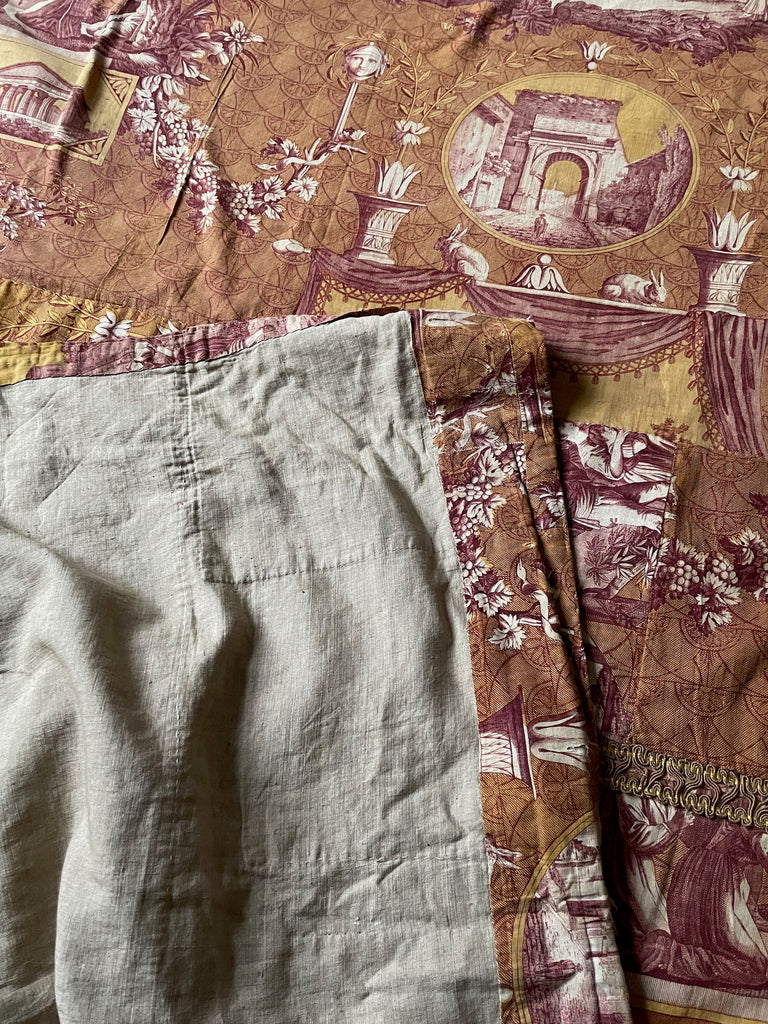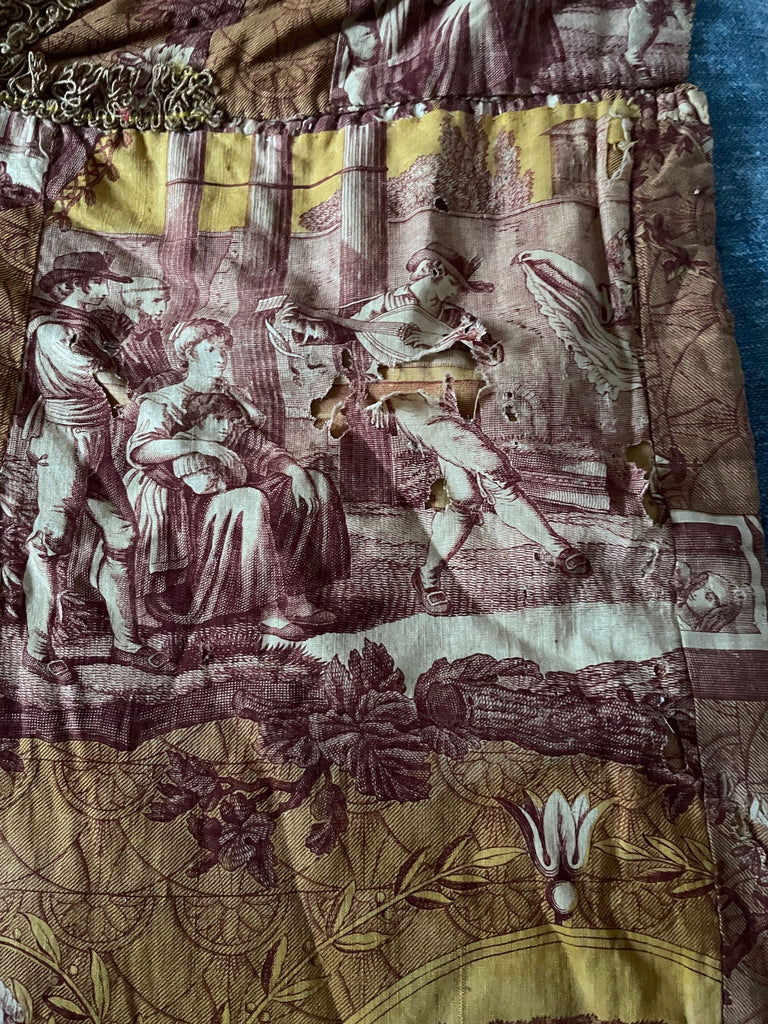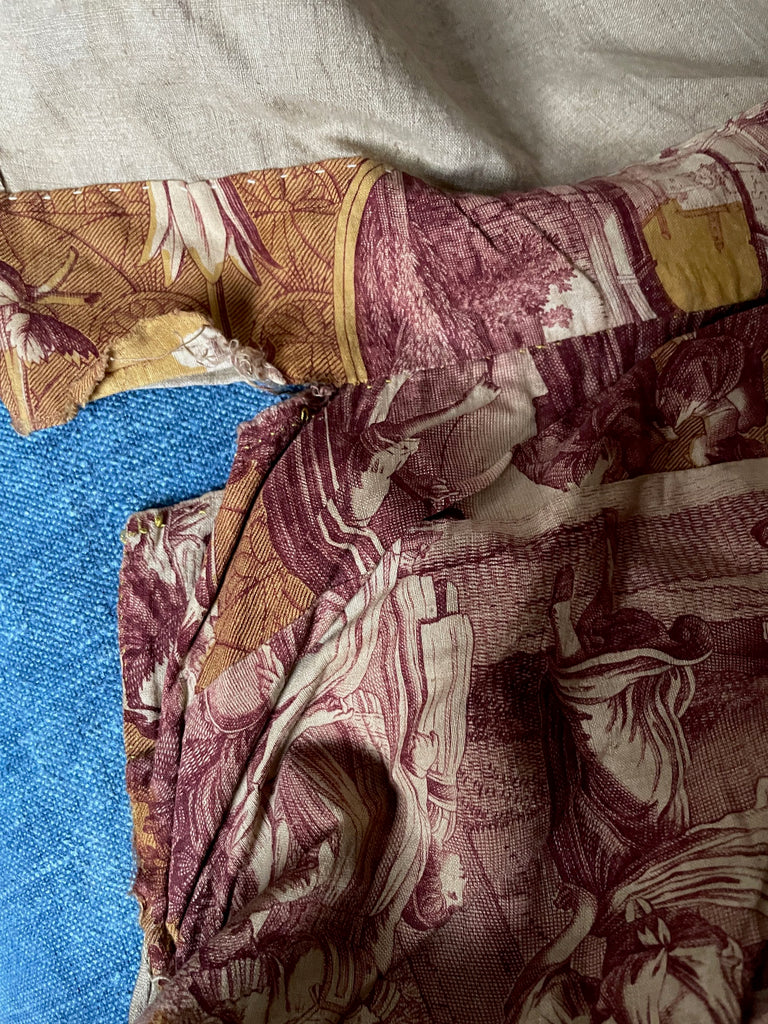 On Sale
Antique Toile de Jouy Fabric Le Romain
This antique French toile de jouy design is know as 'Le Romain', and dates from 1821 from a design by Jean-Baptiste Huet.  Manufactured by Oberkampf at Jouy-en-Josas, the design has been printed onto cotton with an engraved copper roller in purple and yellow.  The scenes shown are The Pantheon, The Arch of Titus, The Arch of Constantine, dancers in the Form, pipers playing before a shrine of the Virgin Mary and a statue of the she-wolf suckling Romulus and Remus.
A rare and exceptional piece in very good condition.  I think this piece was perhaps a daybed cover with a flap that hung down at the front. It is lined with a rustic natural coloured linen and has been entirely hand stitched.  There are a few areas of damage and old repairs to the piece, as well as patches in the same fabric.  It was obviously well loved and kept out of the sun as there is very little fading and damage.
The toile fabric piece measures 2.15m wide x 1.88m long with a linen flap at the top of the piece that measures 29cm deep and runs the width of the piece. This piece was difficult to photograph, so for the truest colours use the first photo as your guide, although colours can vary anyway according to your screen settings.
 Free UK Delivery