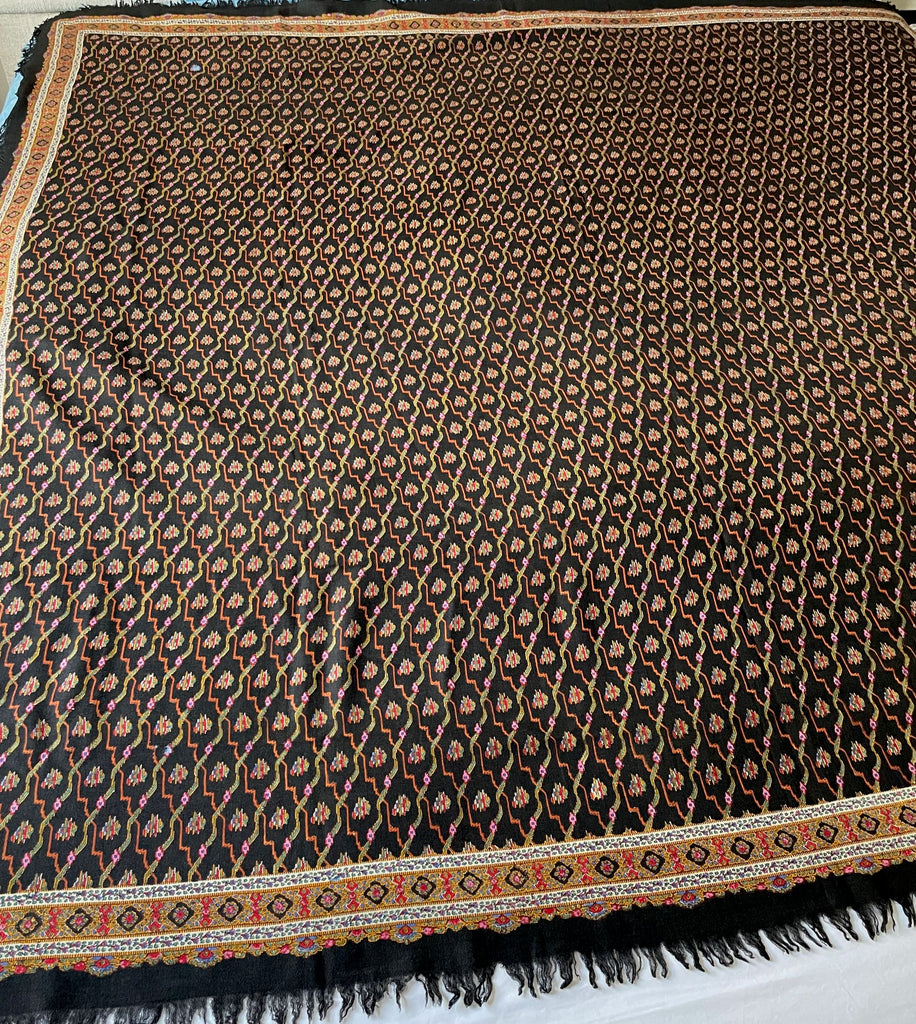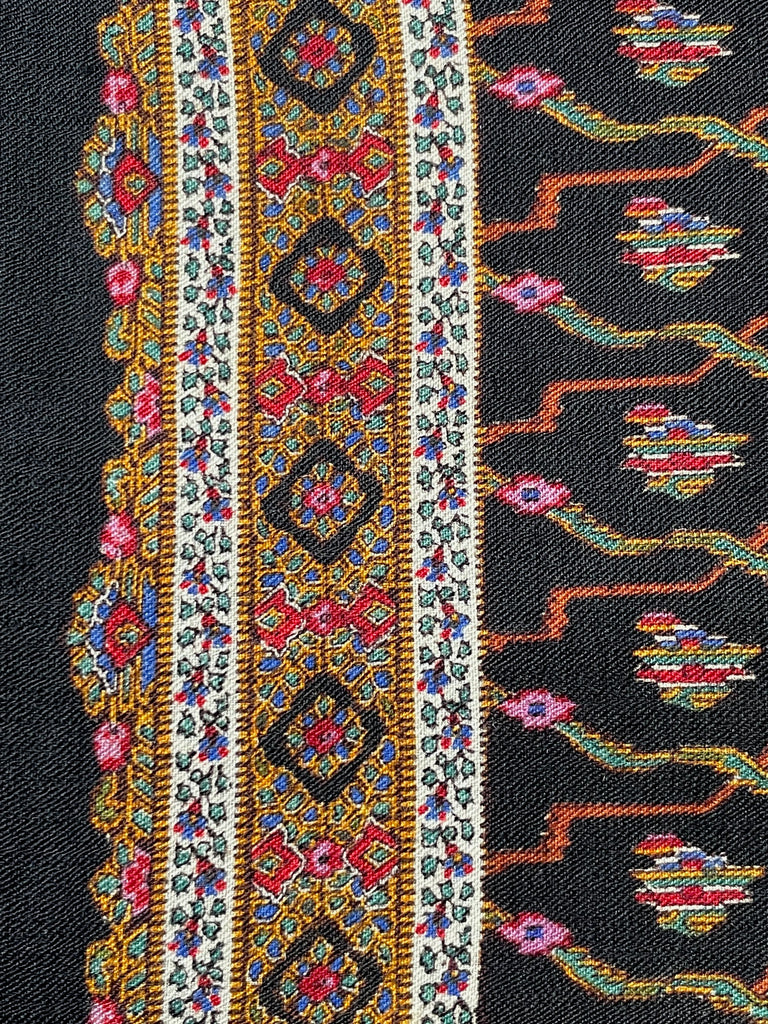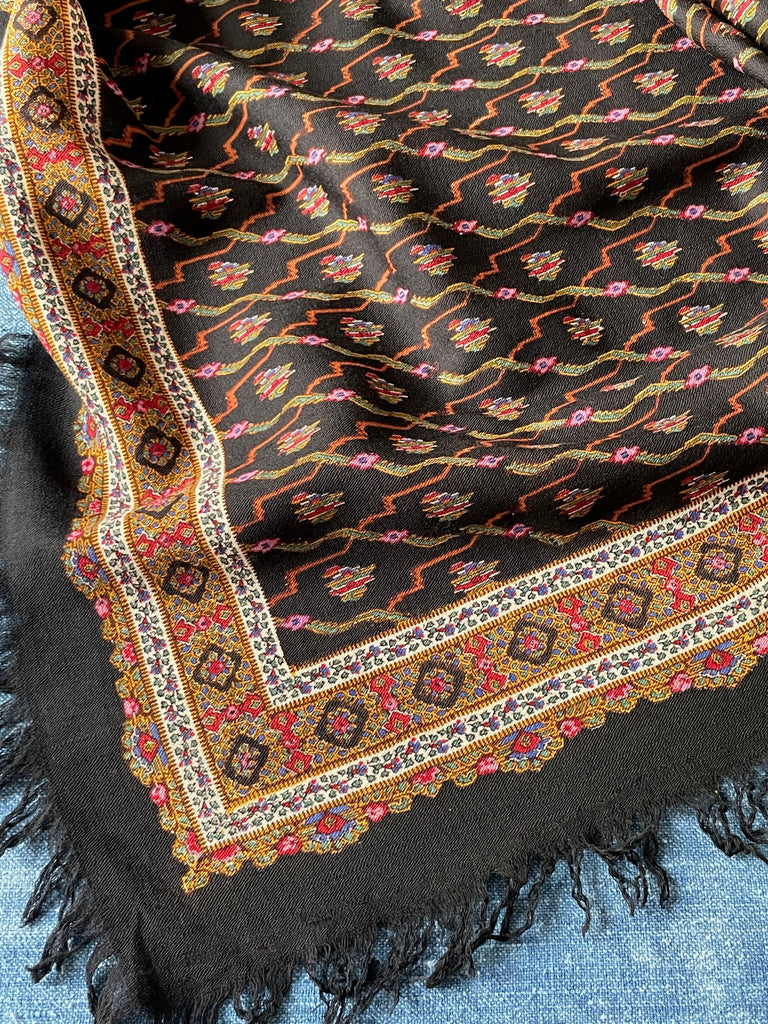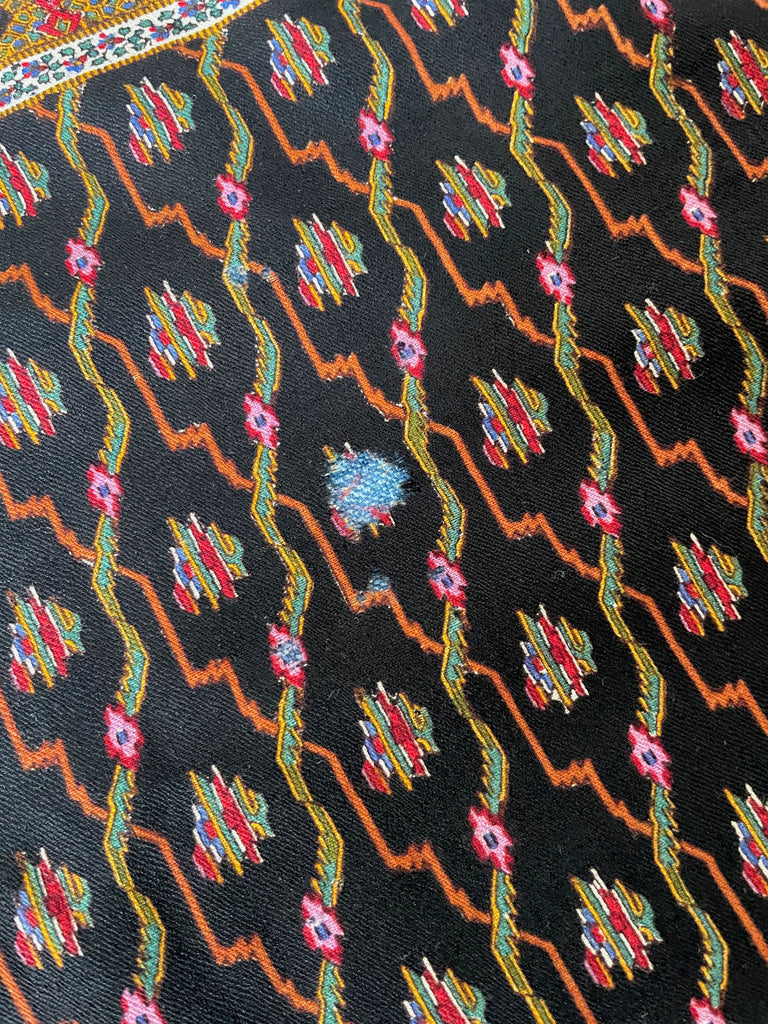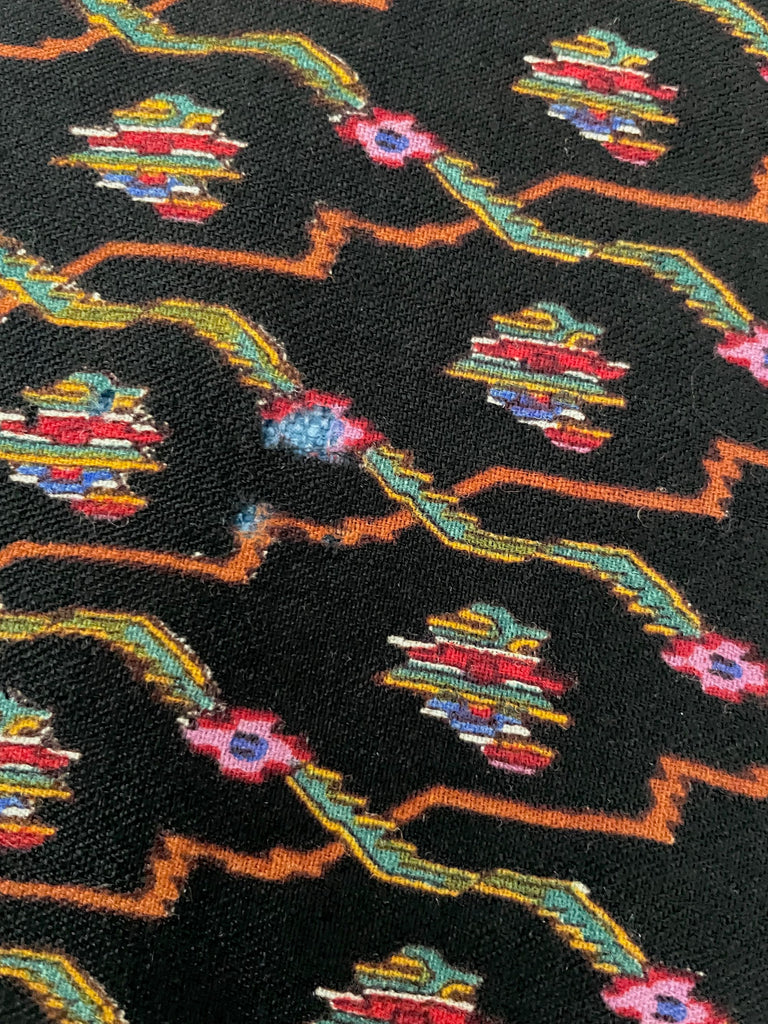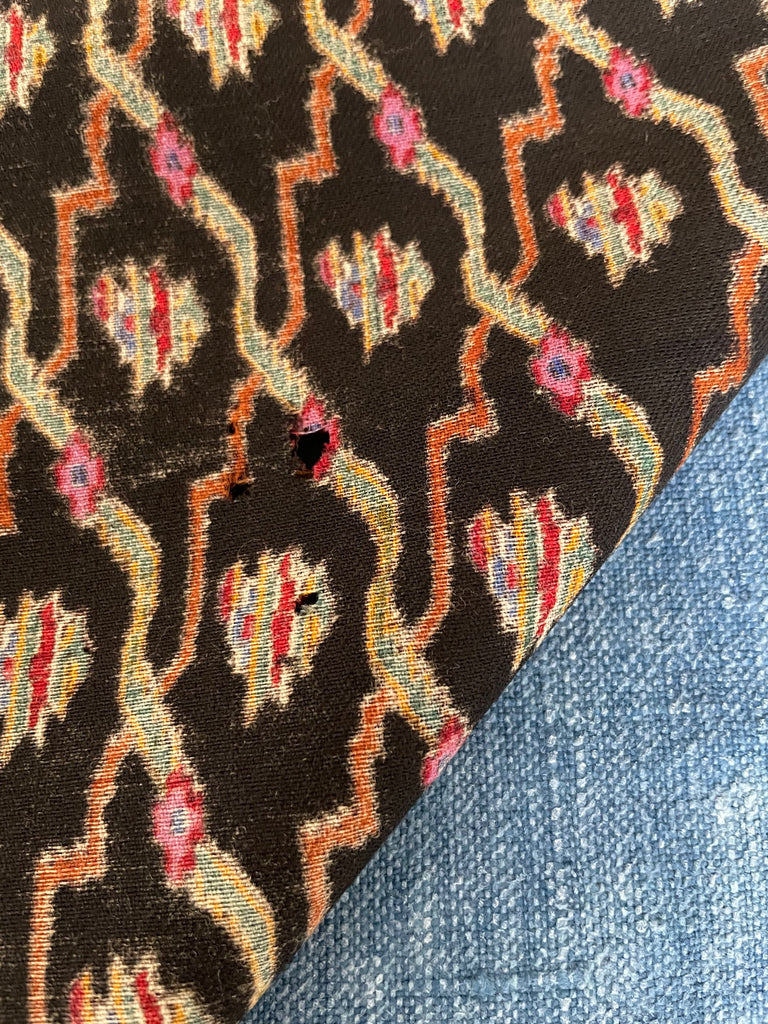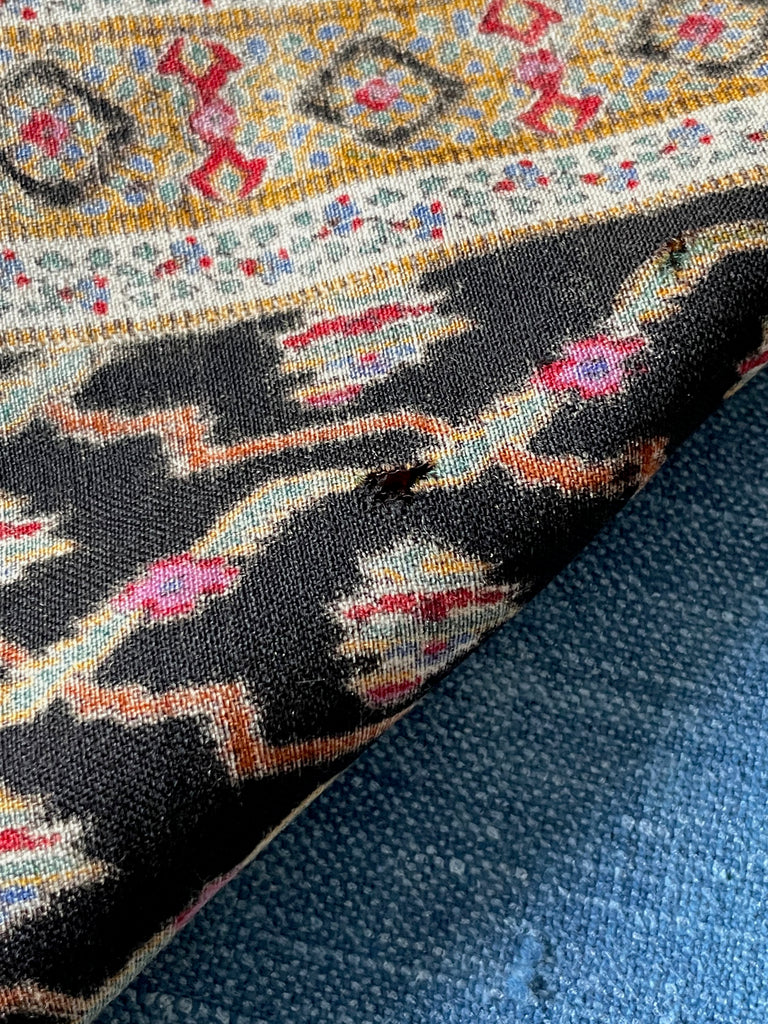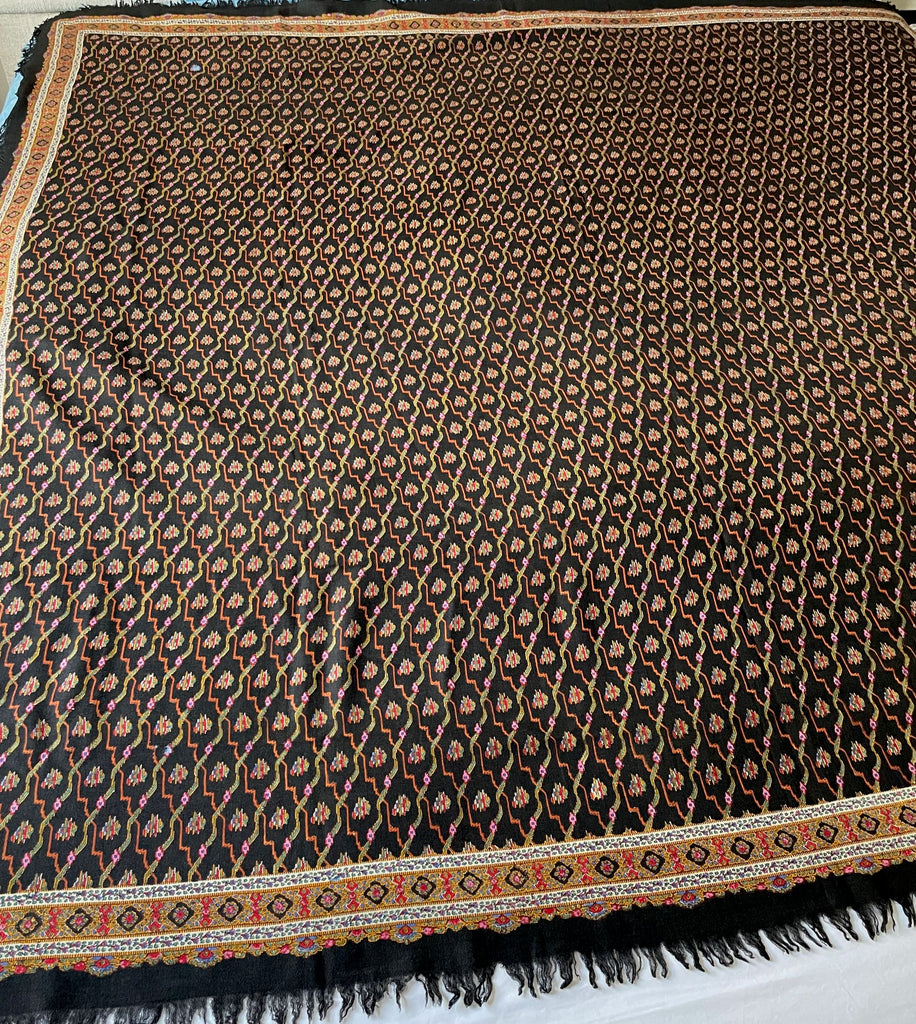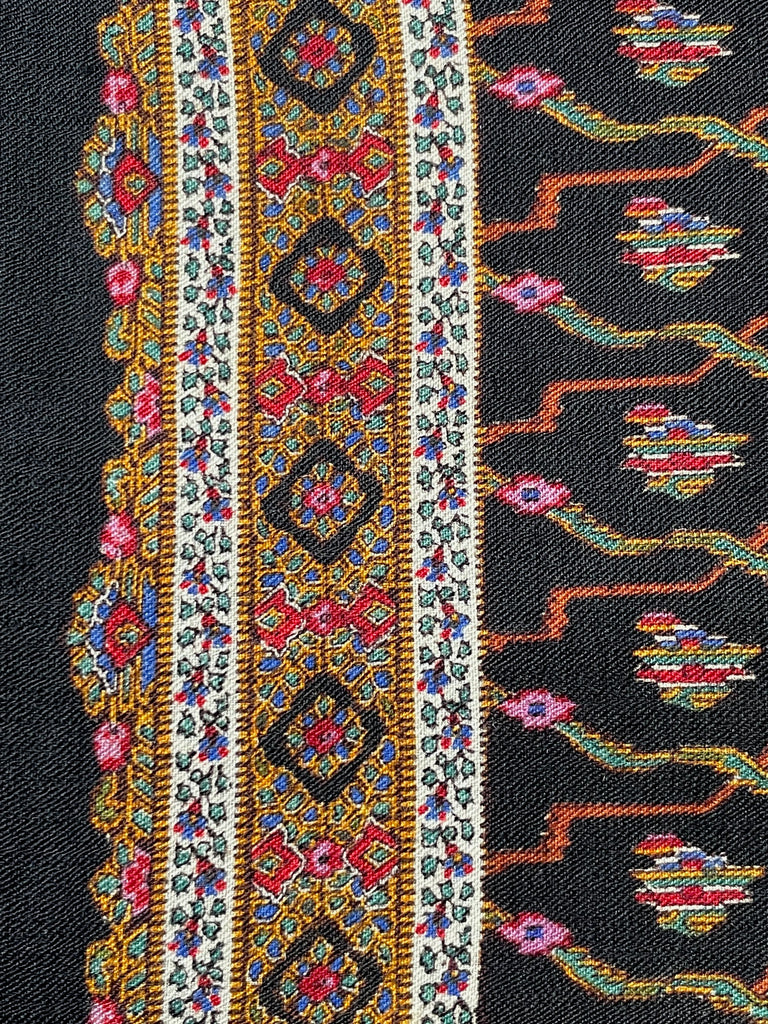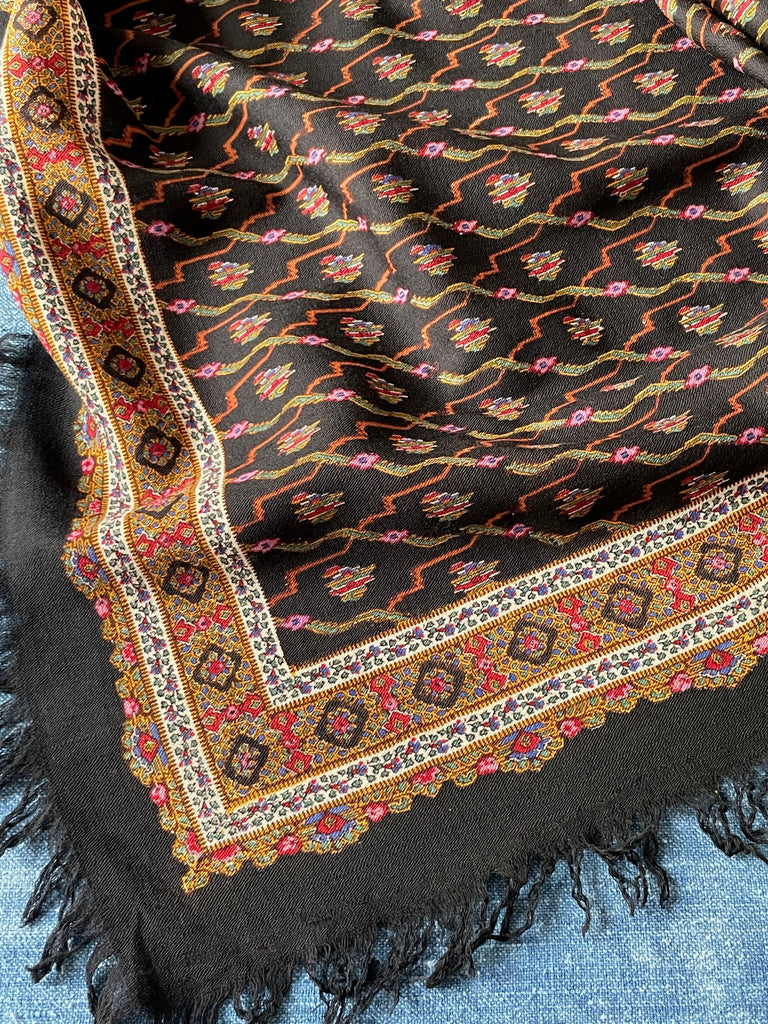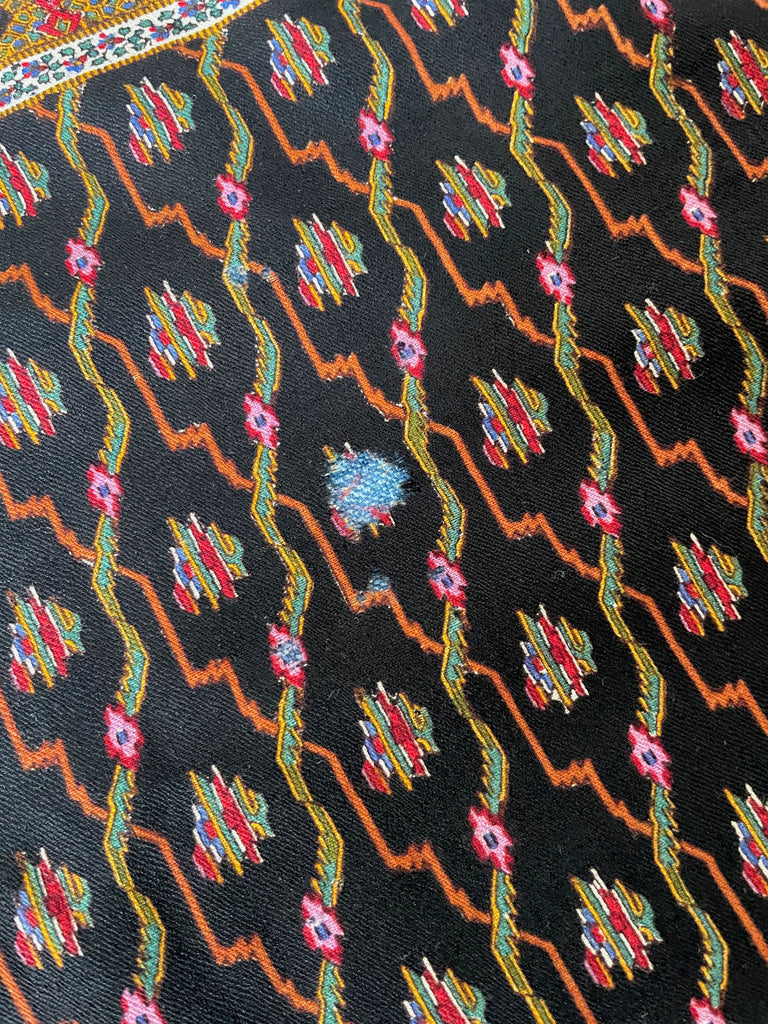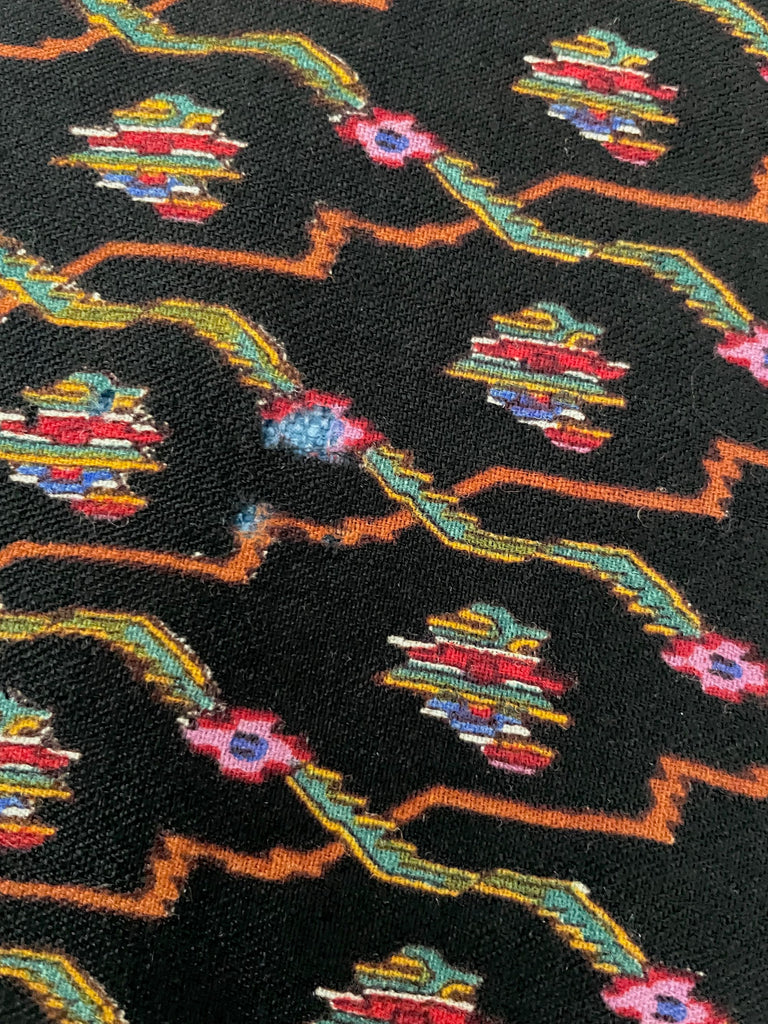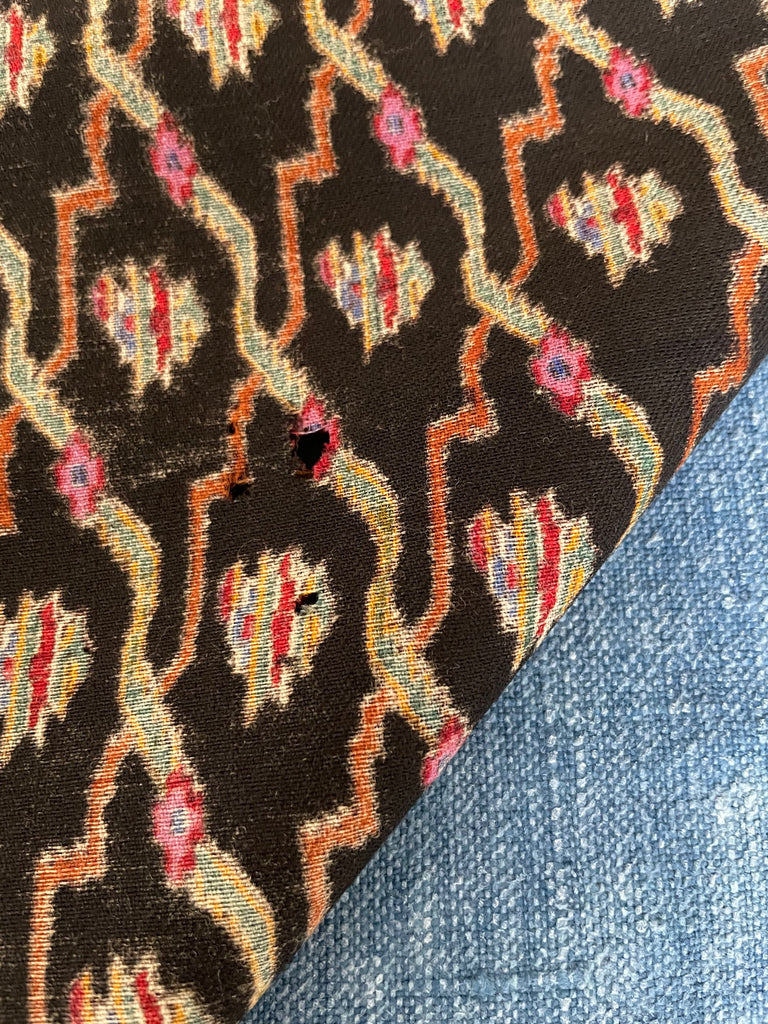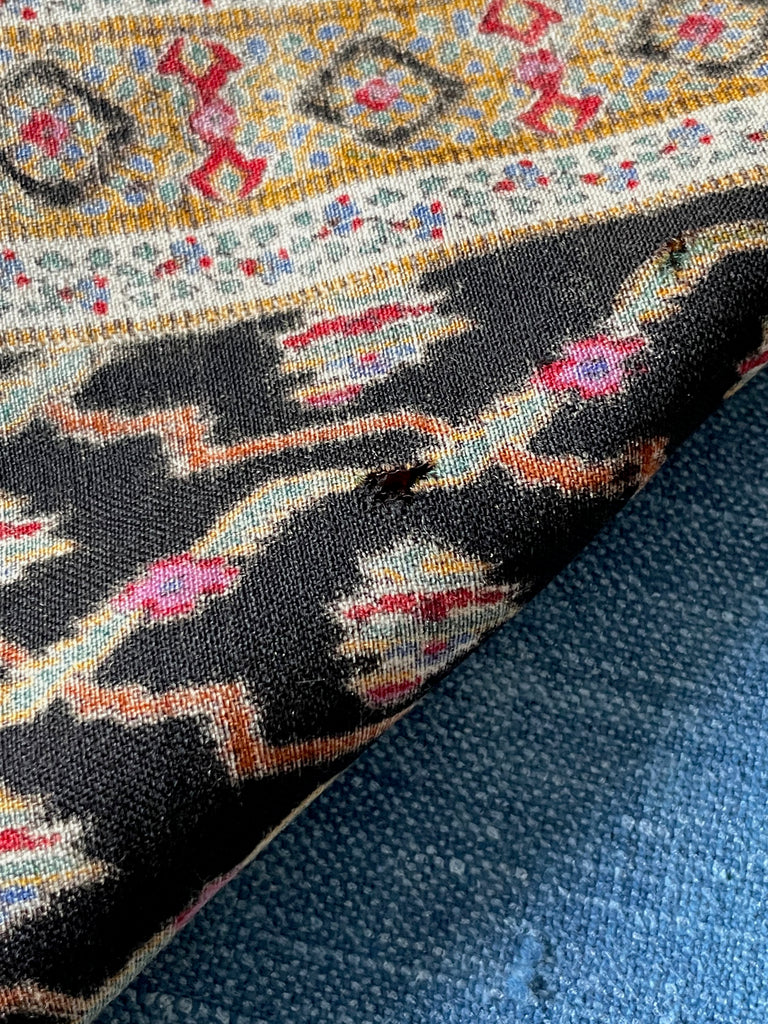 On Sale
Antique French Provencal Shawl Throw
This beautiful antique French fine wool shawl dates from the 1860's. It comes from the town of Nimes in the south of France, famous for its textiles.

The shawl measures 1.8m x 1.8m (71 inches square). The shawl has a fringe on all 4 sides.

This shawl is in good condition for its age, there are a few bigger holes -see the last 4 photos . Also if you hold the shawl up to the light you will see a few tiny pinprick holes that don't show from the right side.

This size of shawl can not only be worn but can be folded to decorate the back of a sofa, draped over a chair or used as a wall hanging. This is a really beautiful decorative item of clothing that can still be enjoyed today.

Care instructions: dry clean only.


Free UK Delivery
Please see our delivery page for more information