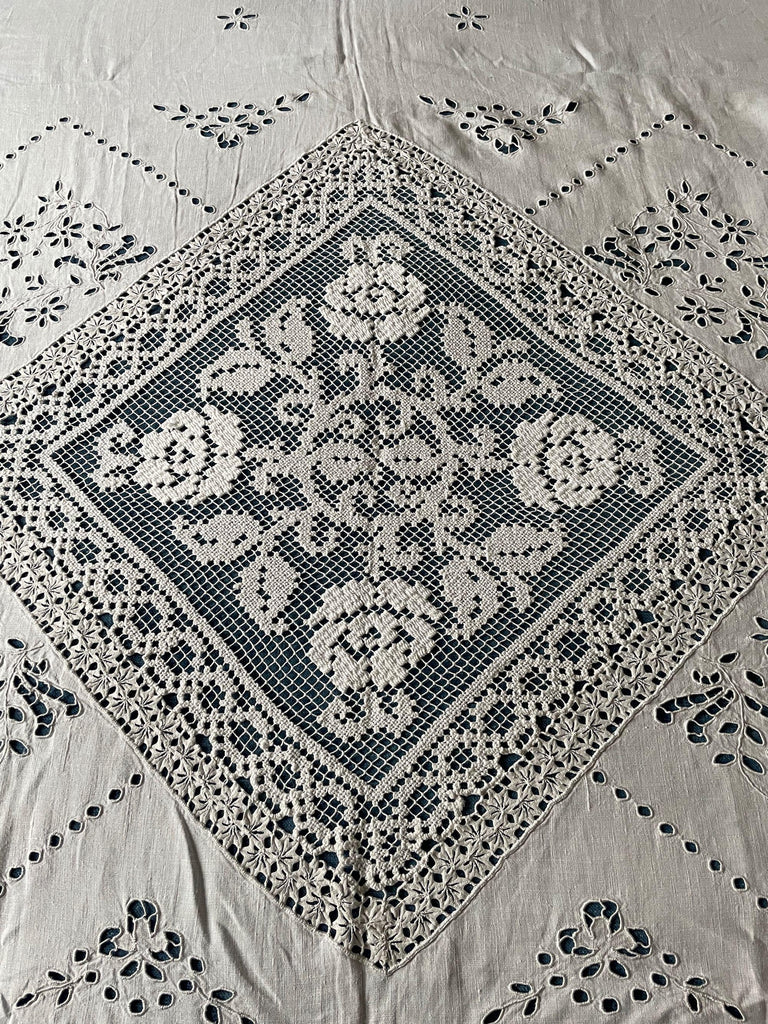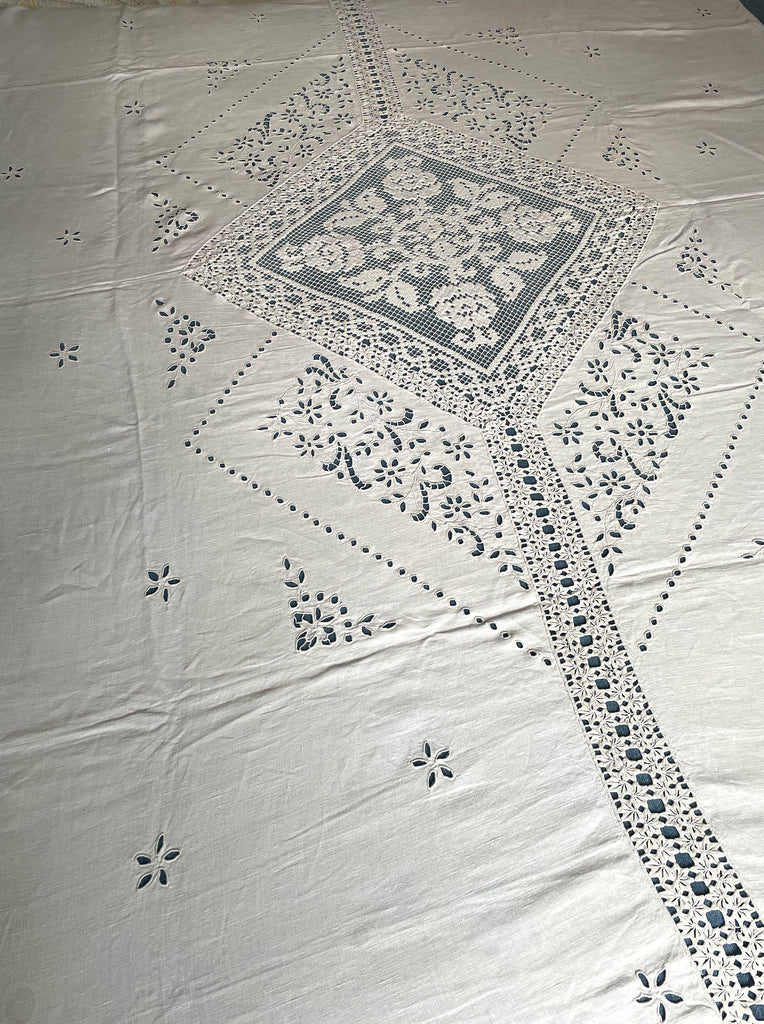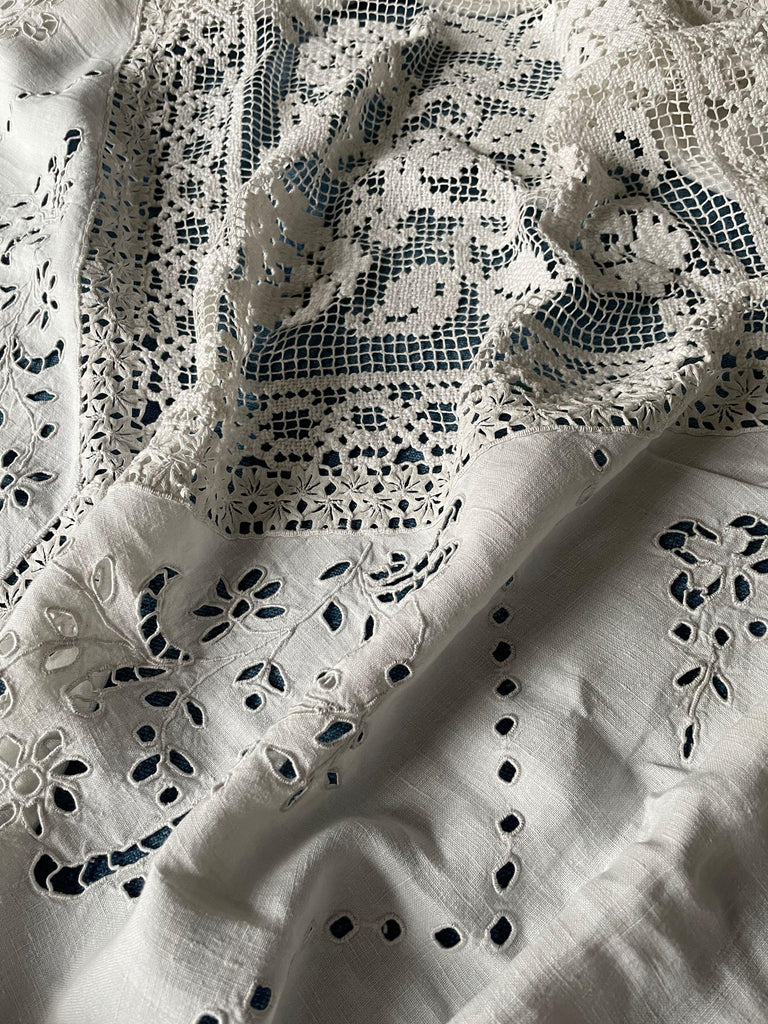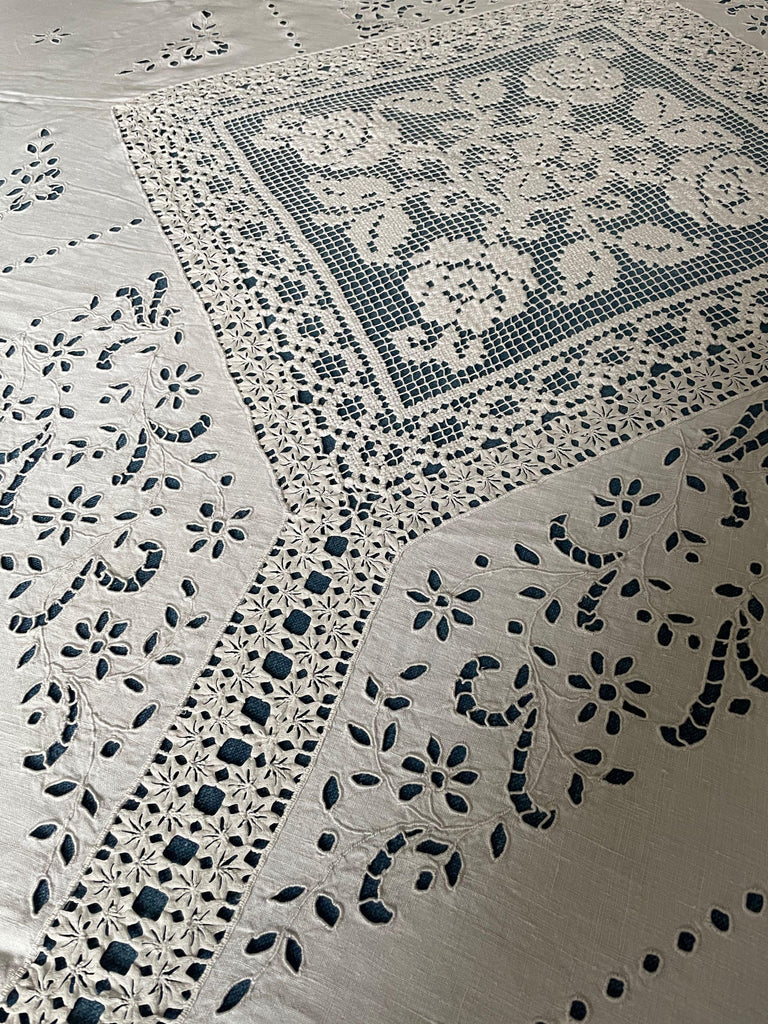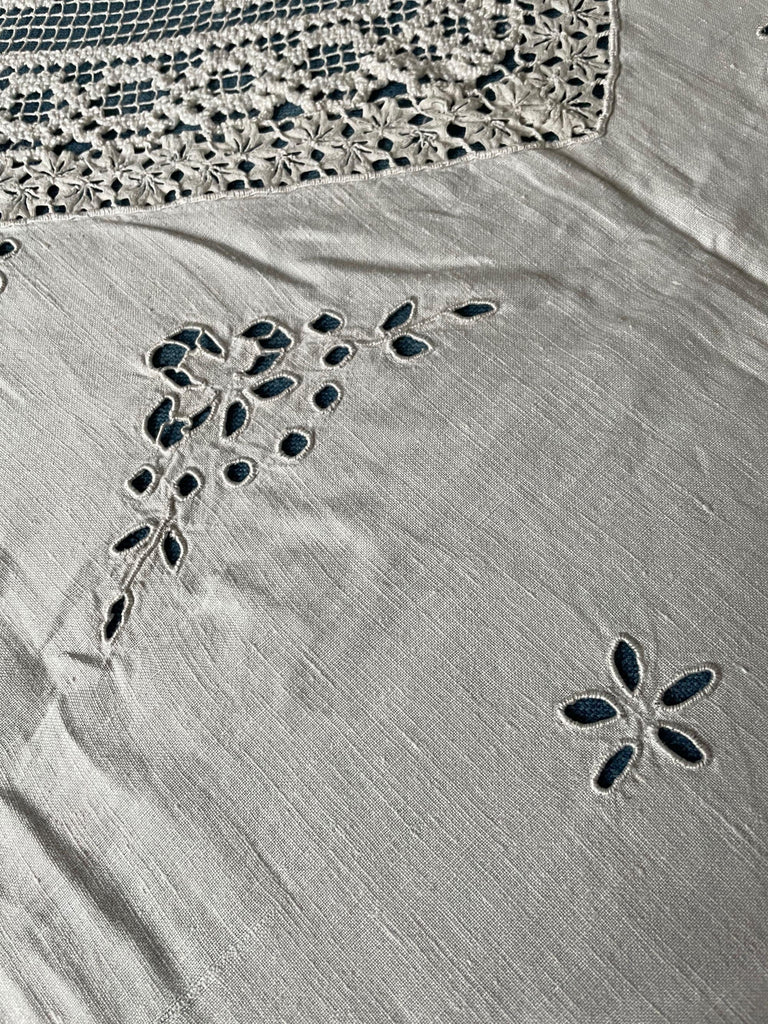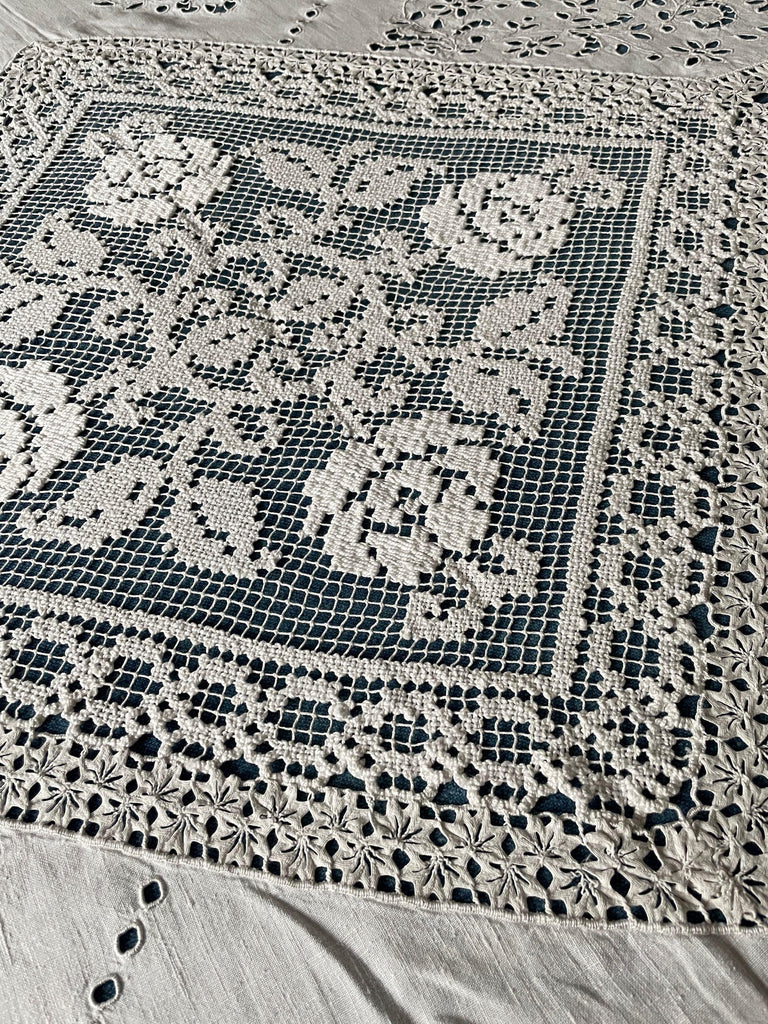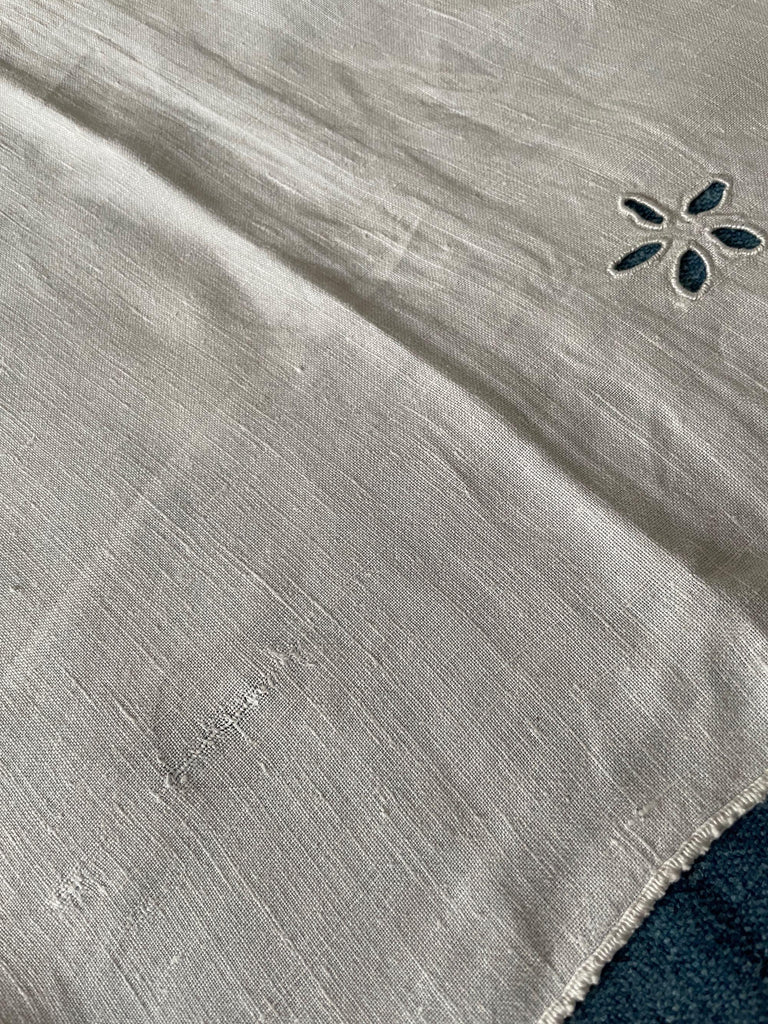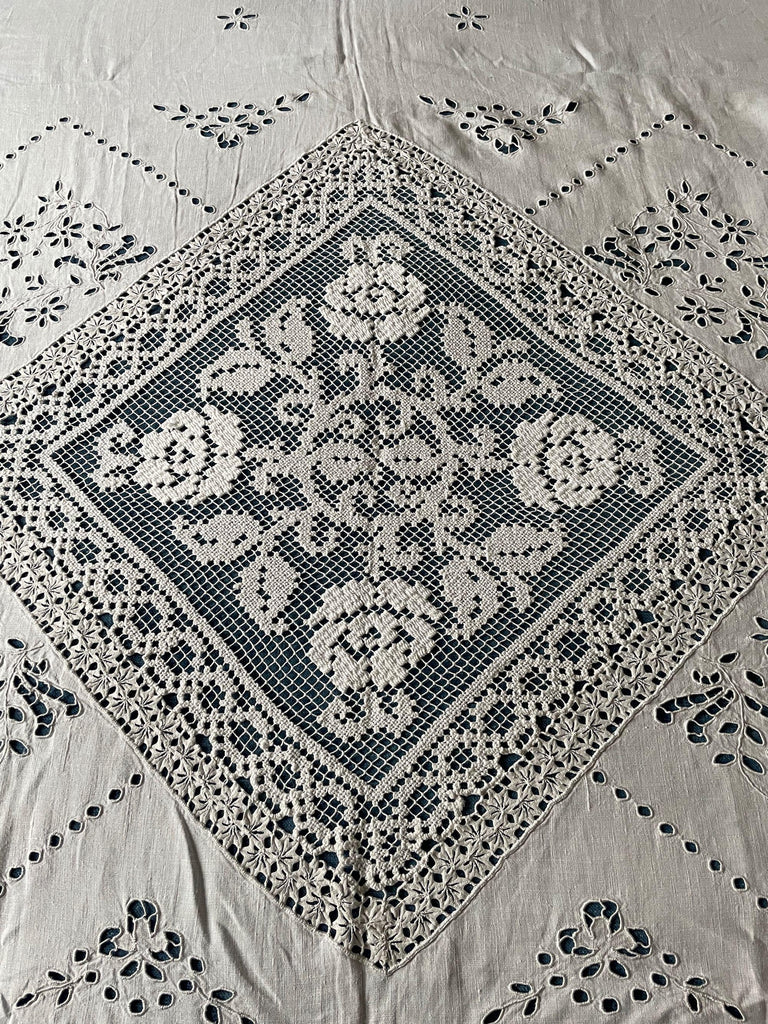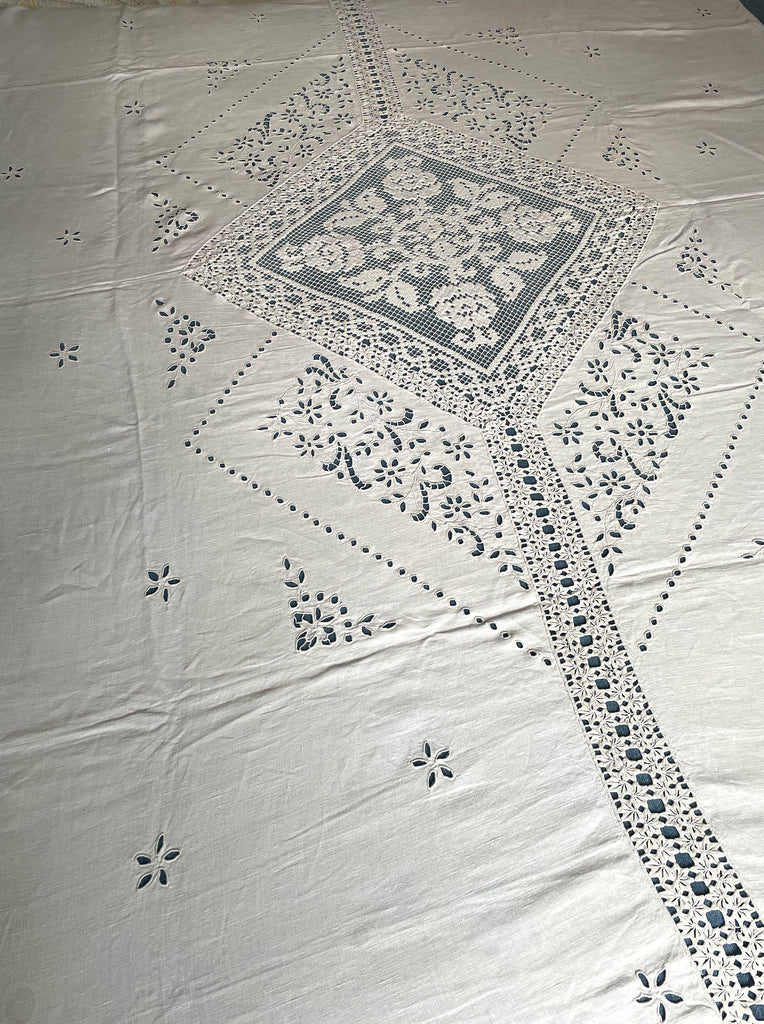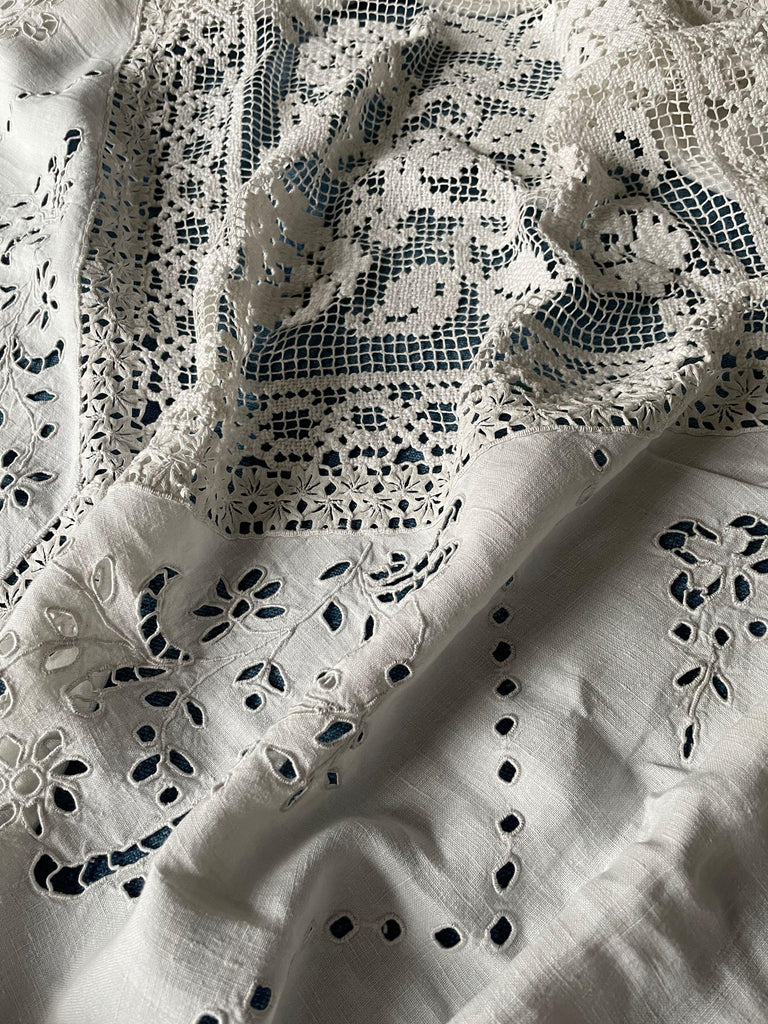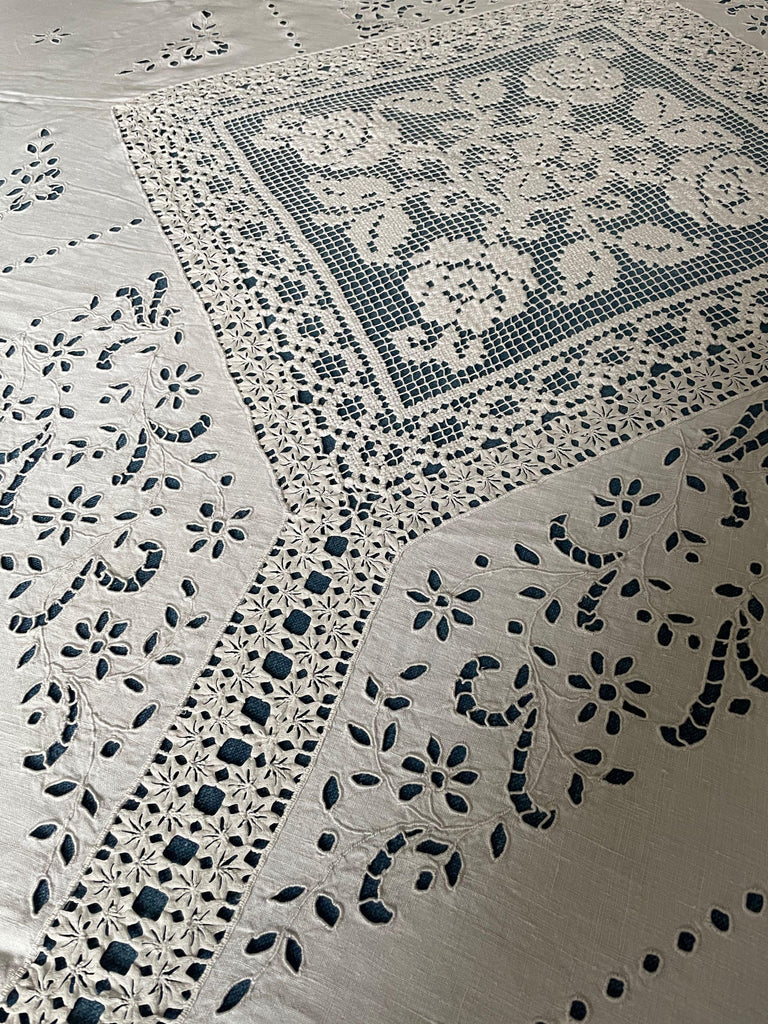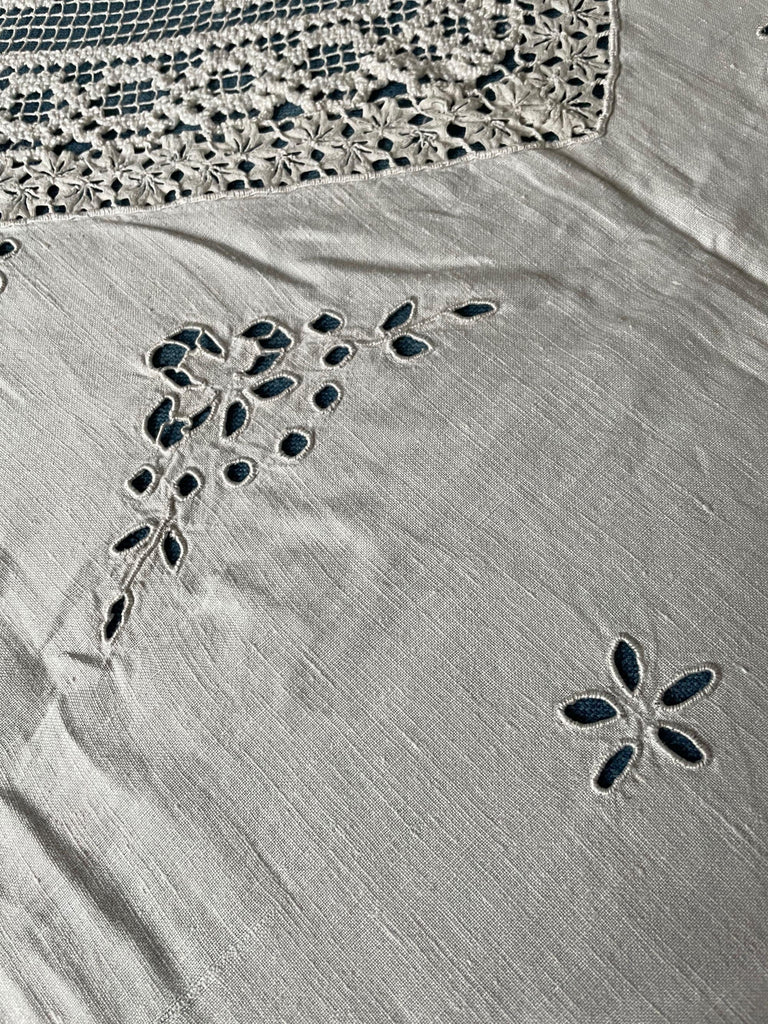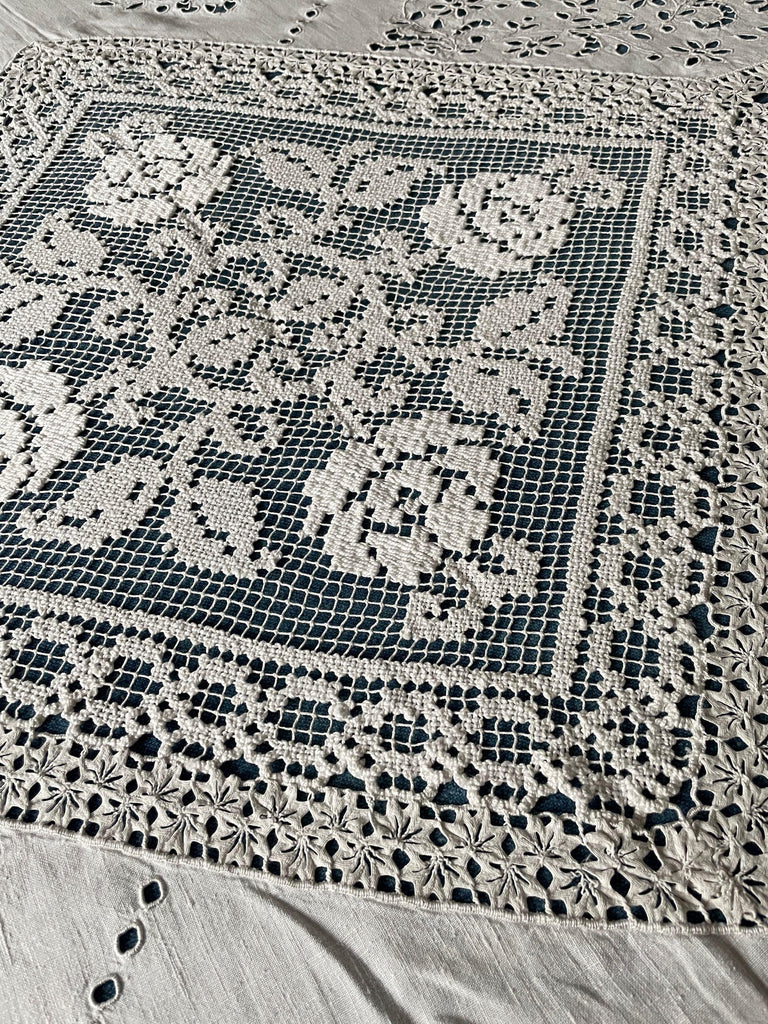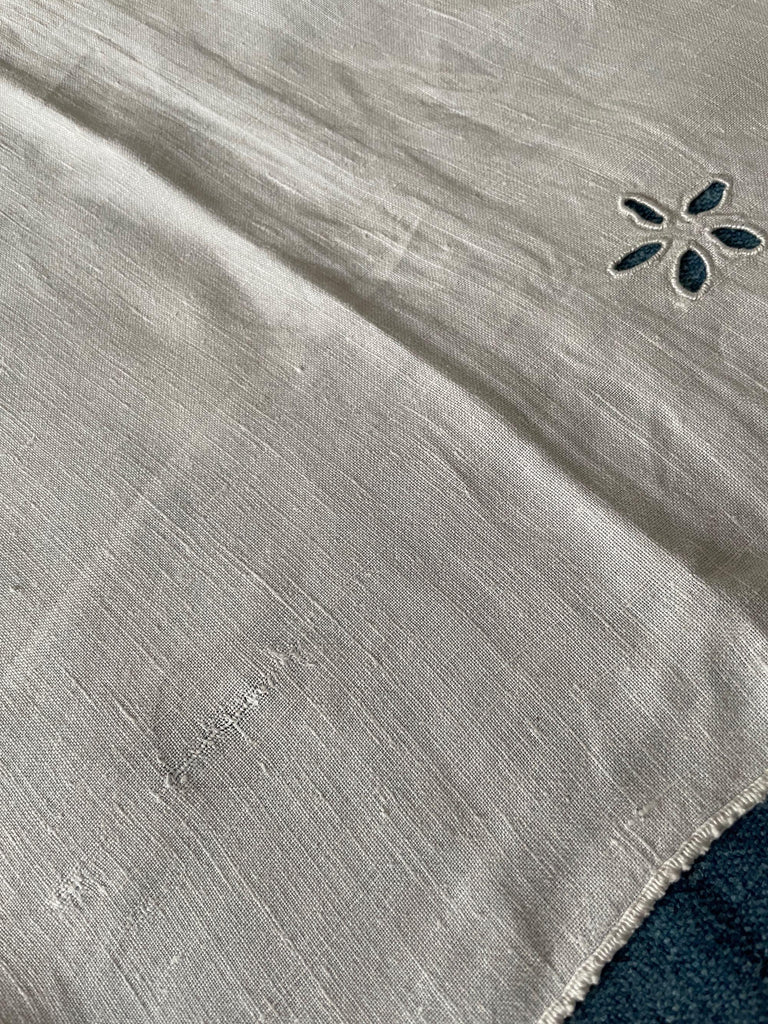 On Sale
Vintage French Linen Cutwork Curtain
This soft white vintage linen curtain  has been delicately worked with cutwork flowers and a central panel.  Perhaps made as a tablecloth this piece would also make a beautiful curtain, it would be easy to add a narrow band and ribbons with which to attach it to a curtain pole or baton.  

In excellent condition with 2 small marks see the last 2 photos,  but they are barely noticeable in normal light. I expect this curtain was made at home by a very patient and talented embroiderer.
Although there is only one curtain, it could be hung centrally between a pair of heavier curtains to give privacy and a soft light.

Size: The curtain measures 2.18m  long x 1.5m wide ( 86 inches long  x59 inches wide)

Care instructions: hand wash only, no spin and line dry.

All our linens are freshly laundered in the UK and come ready to use.




Free UK Delivery