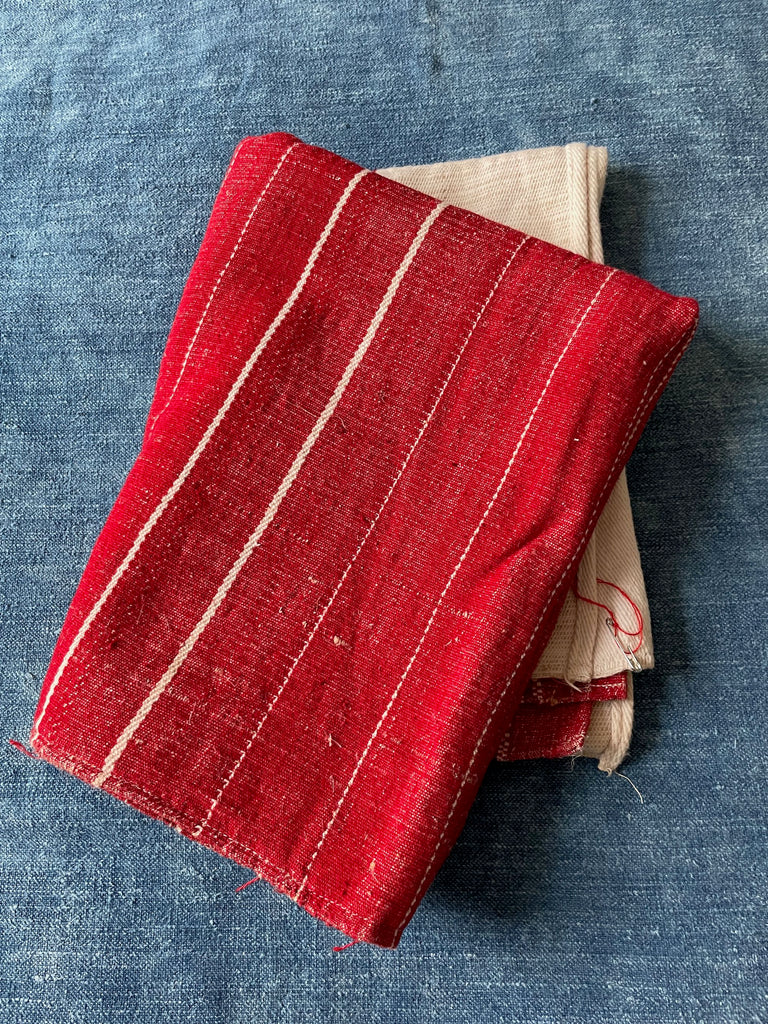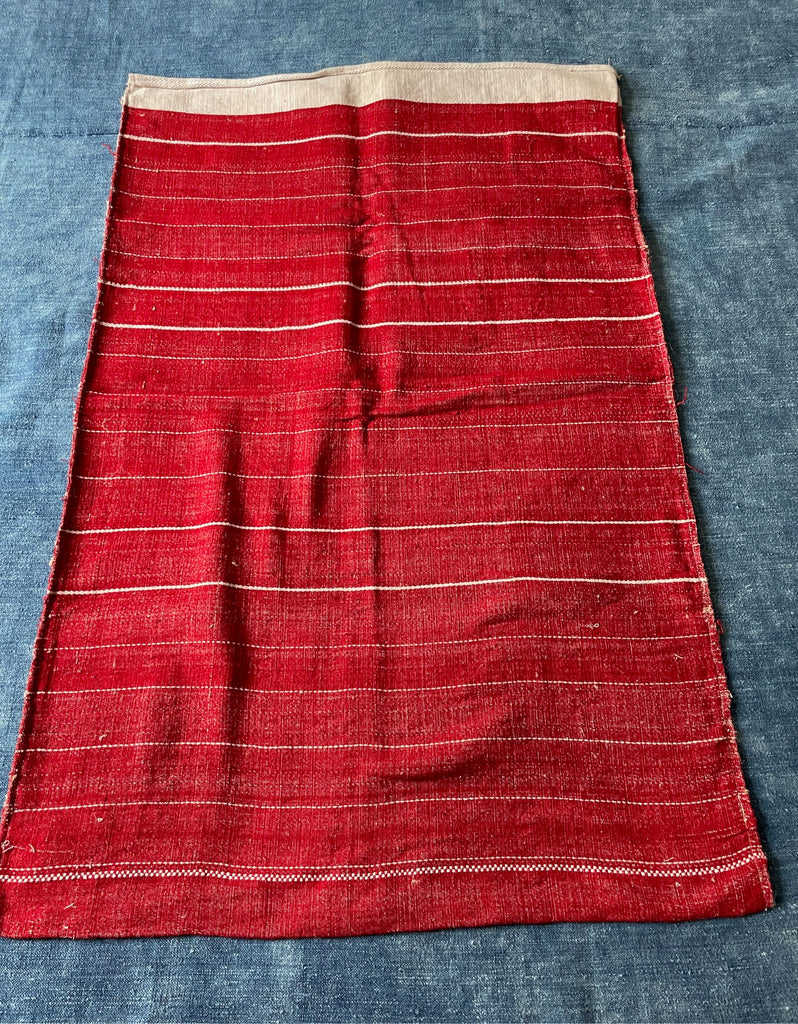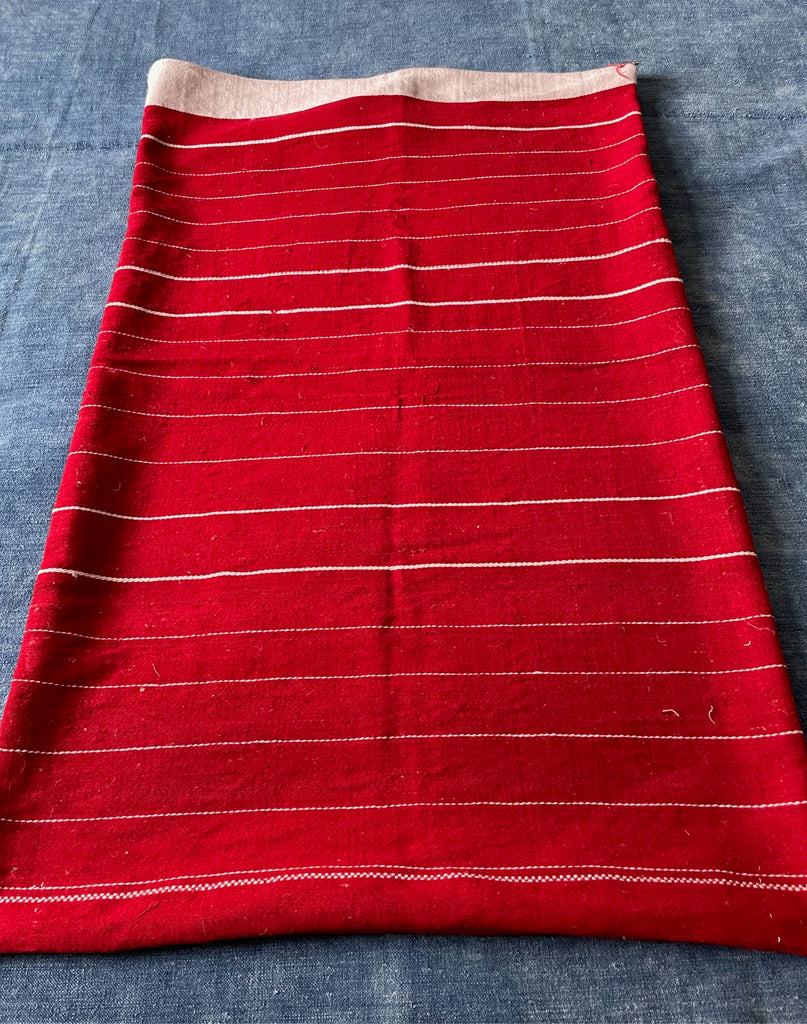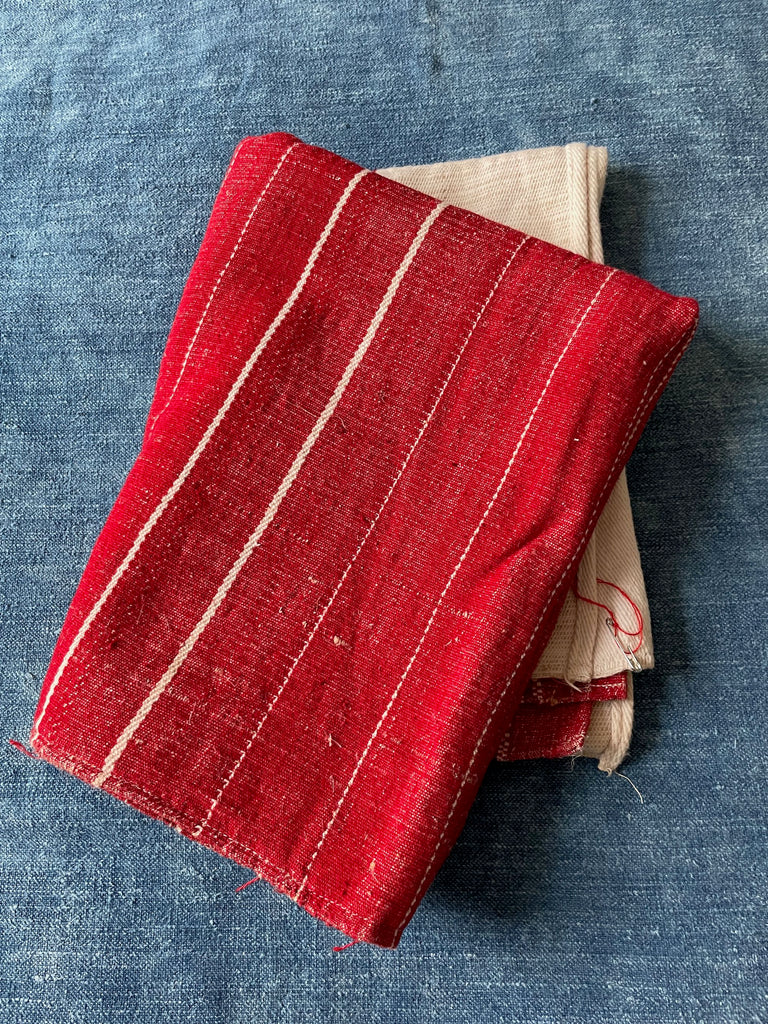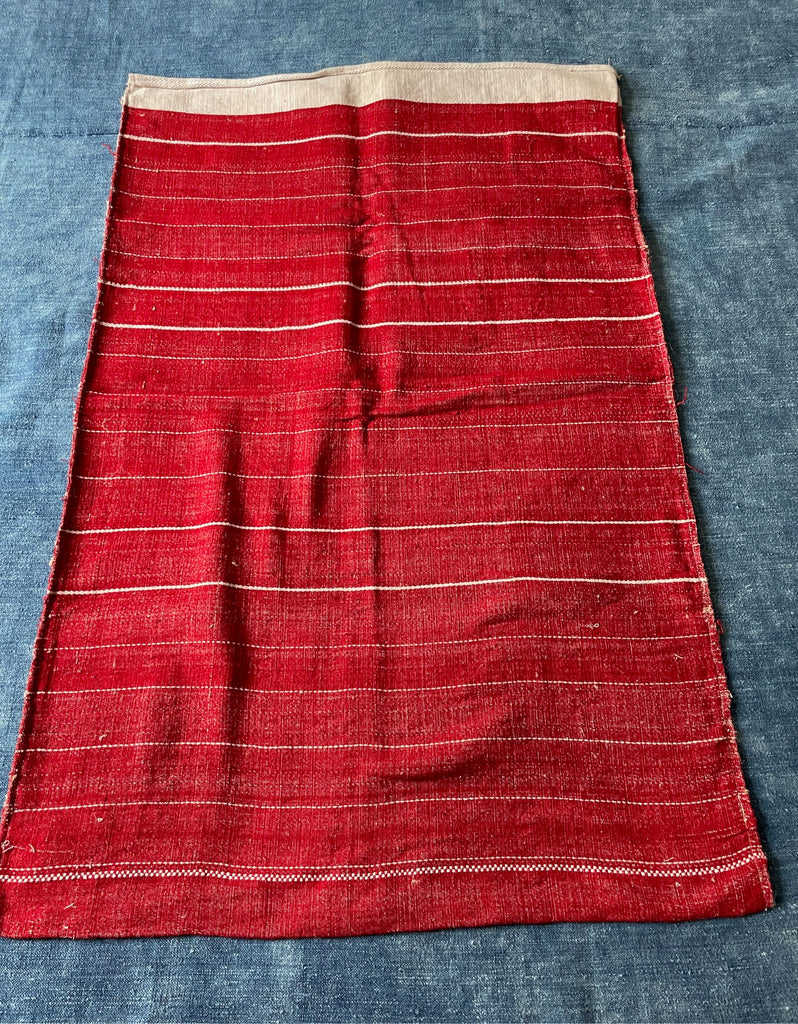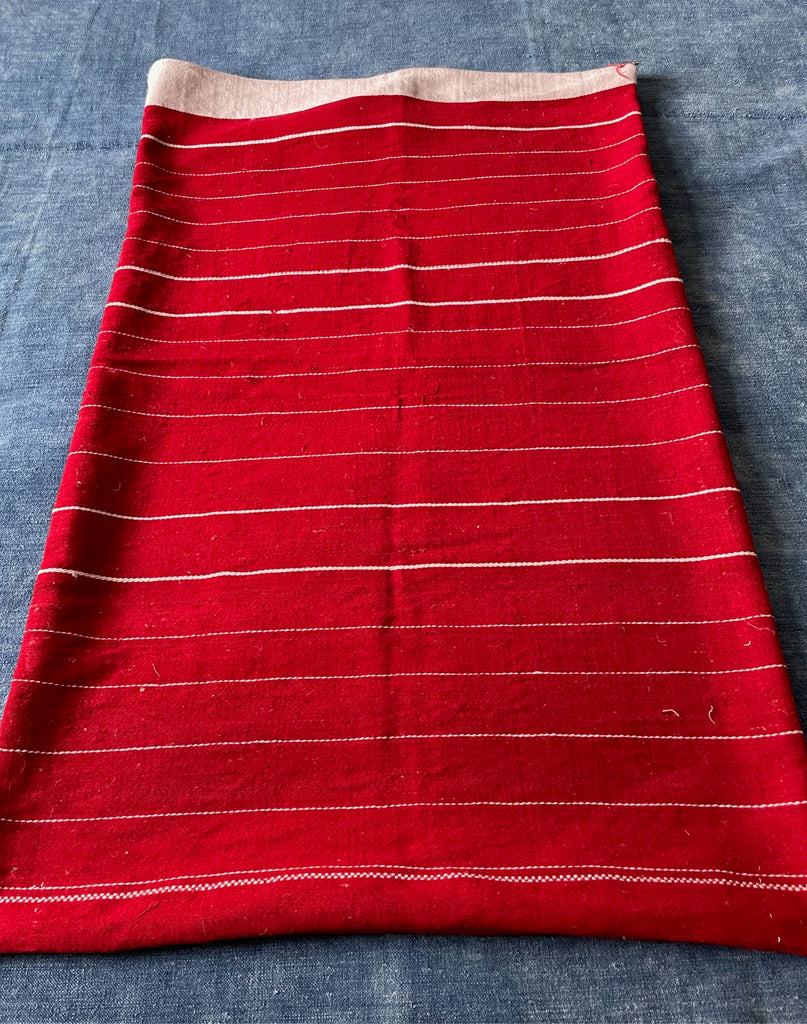 On Sale
Vintage Slovenian Red Stripe Pillow Cover
Use this red and white striped pillow cover to make a big cushion or use the fabric to make smaller cushions, it can also be used as a little bedside mat or bath mat. Each side of the cover is the same and the fabric is reversible with a brighter red on the inside, see the last photo. They also make great Christmas sacks or use them to cover up the stand at the bottom of your Christmas tree.

I have one cover available which measures 60cm wide x 90cm long (24inches x 35inches).

This type of vintage cotton and wool blend pillow cover was woven on a narrow loom , they come from Slovenian and would have been stuffed with straw or feathers to use in the home.

The fabric is hard wearing and in excellent condition


Care instructions: Machine wash 30C . Line dry.


Free UK Delivery