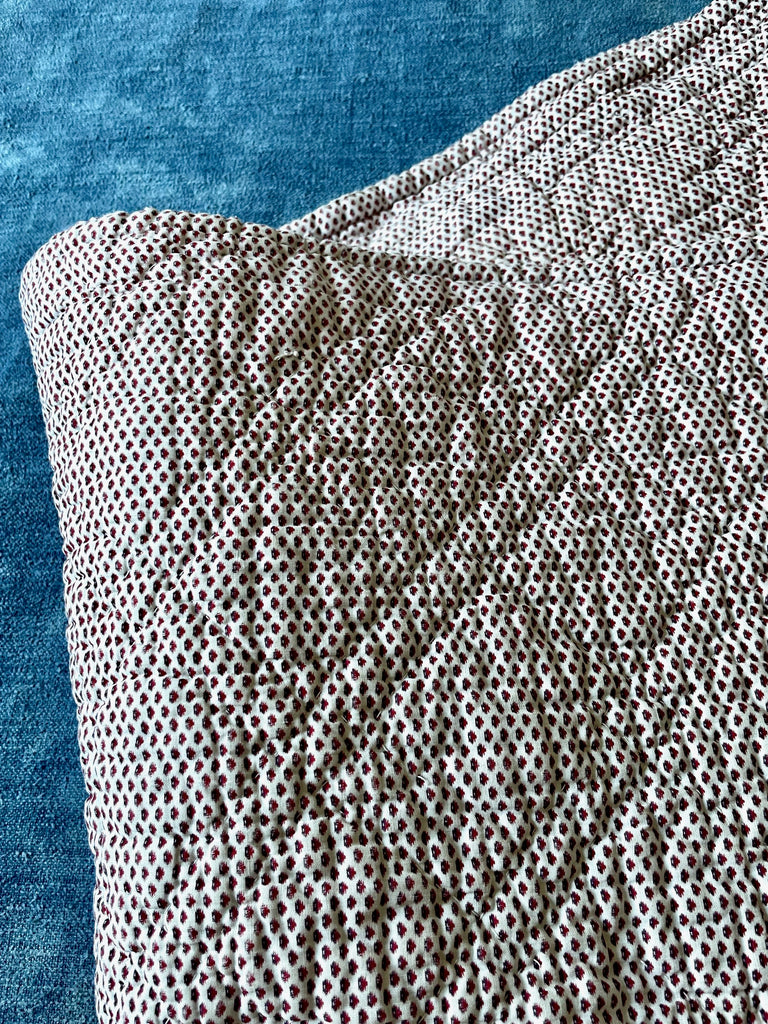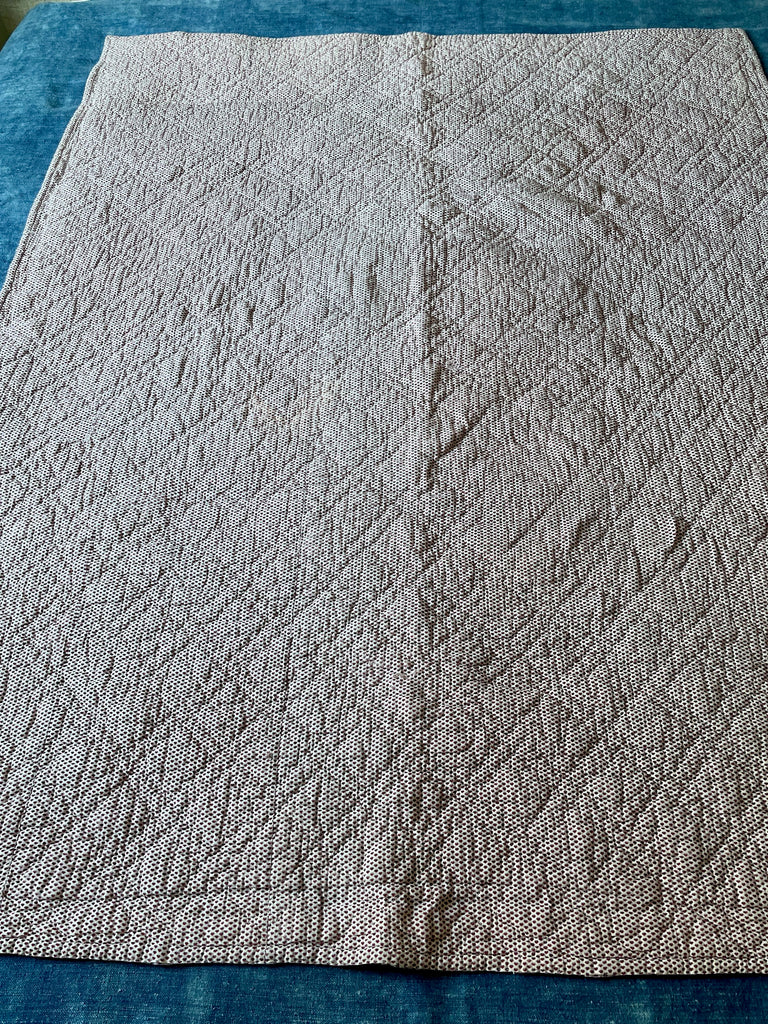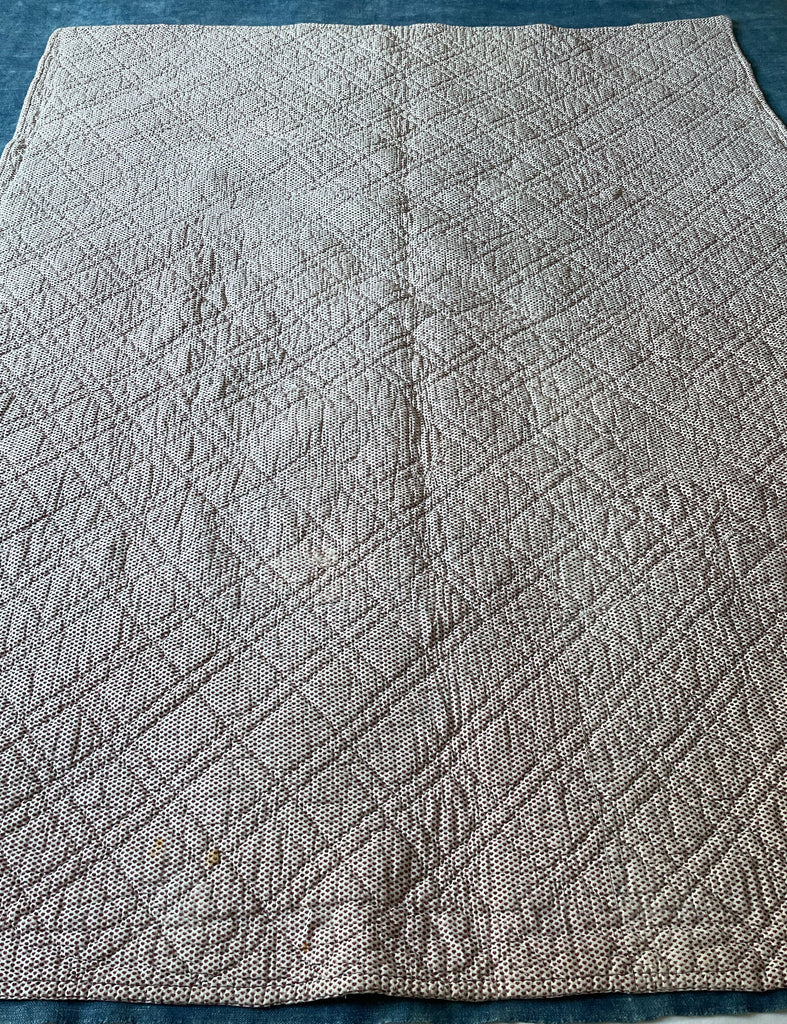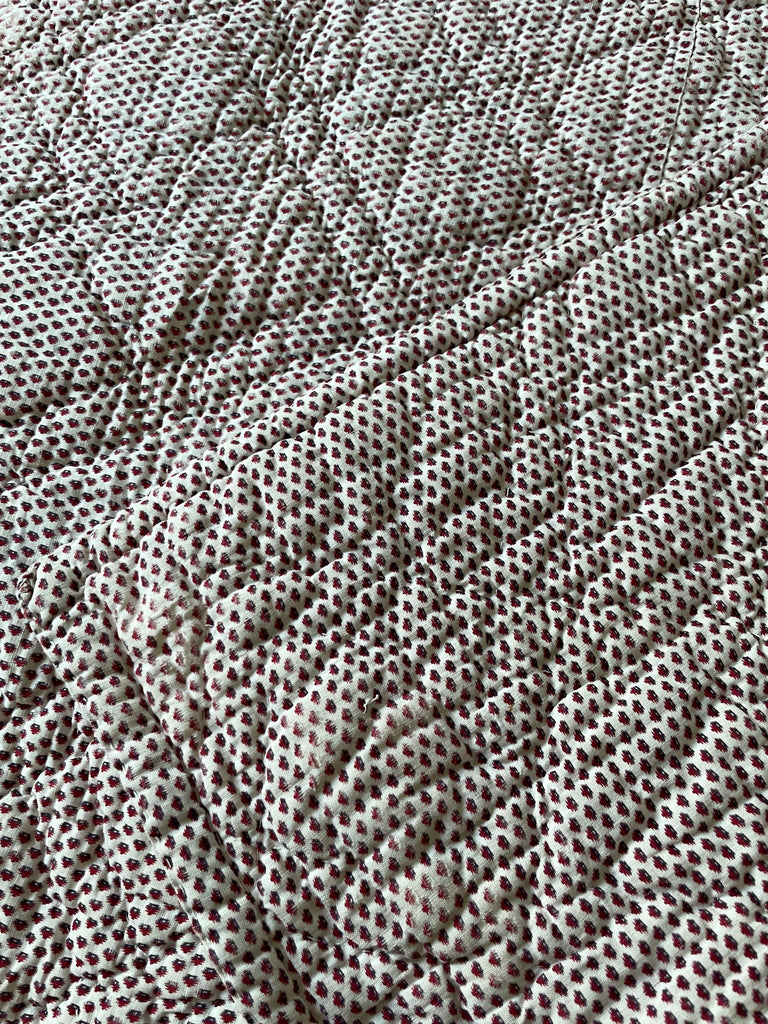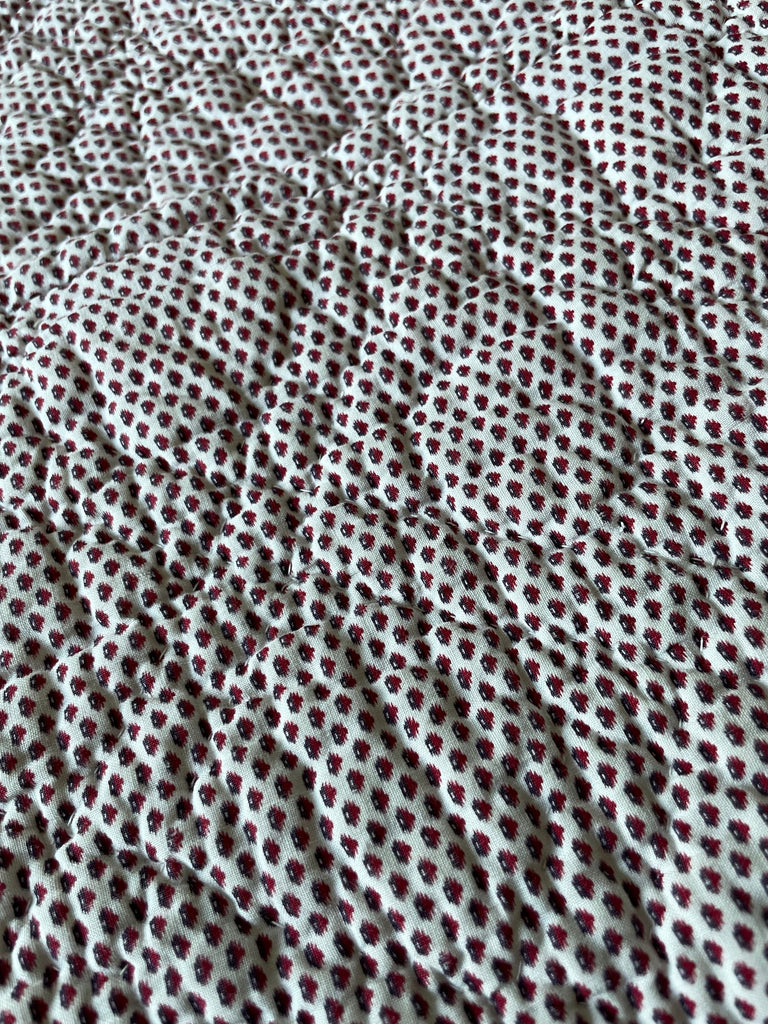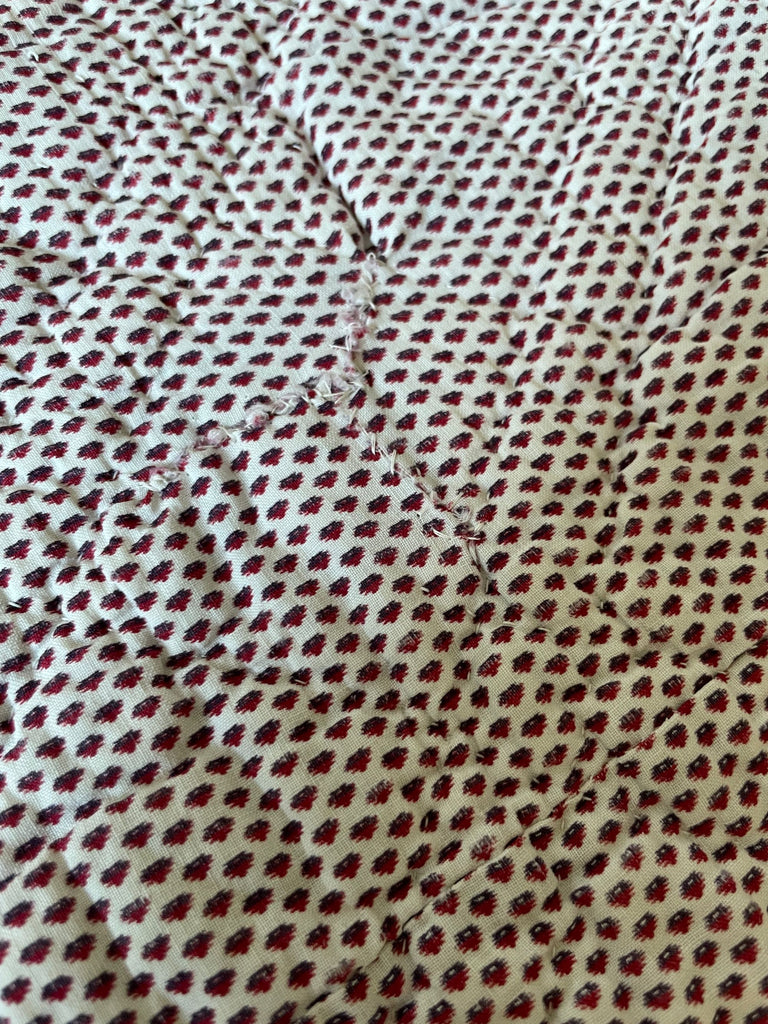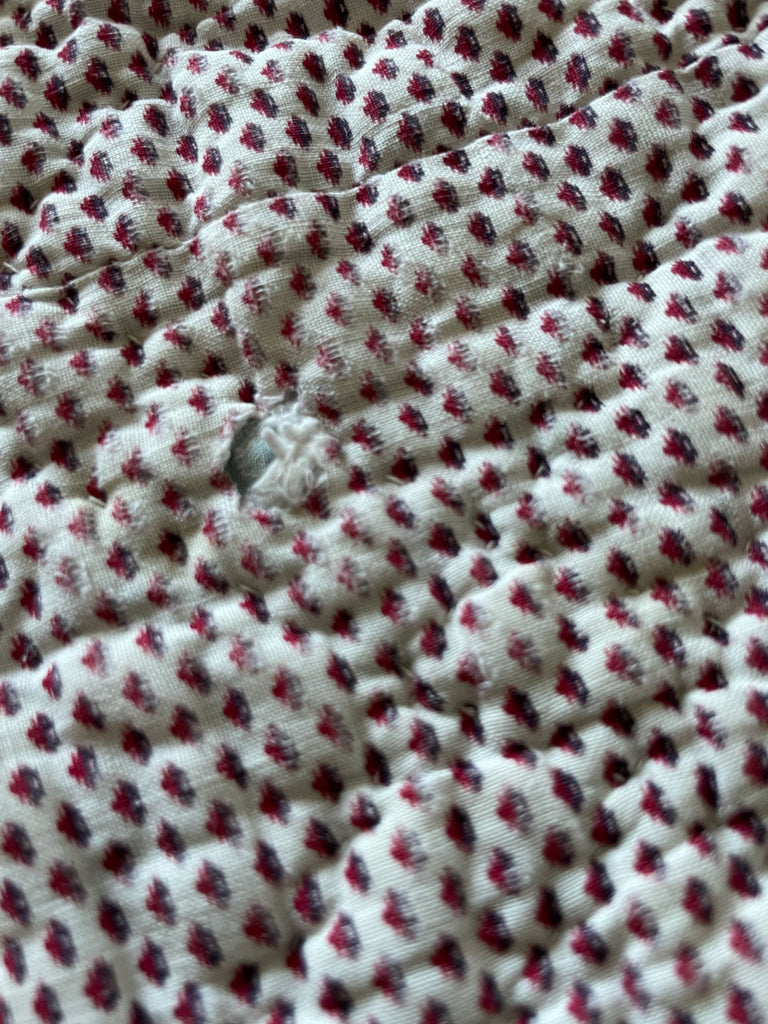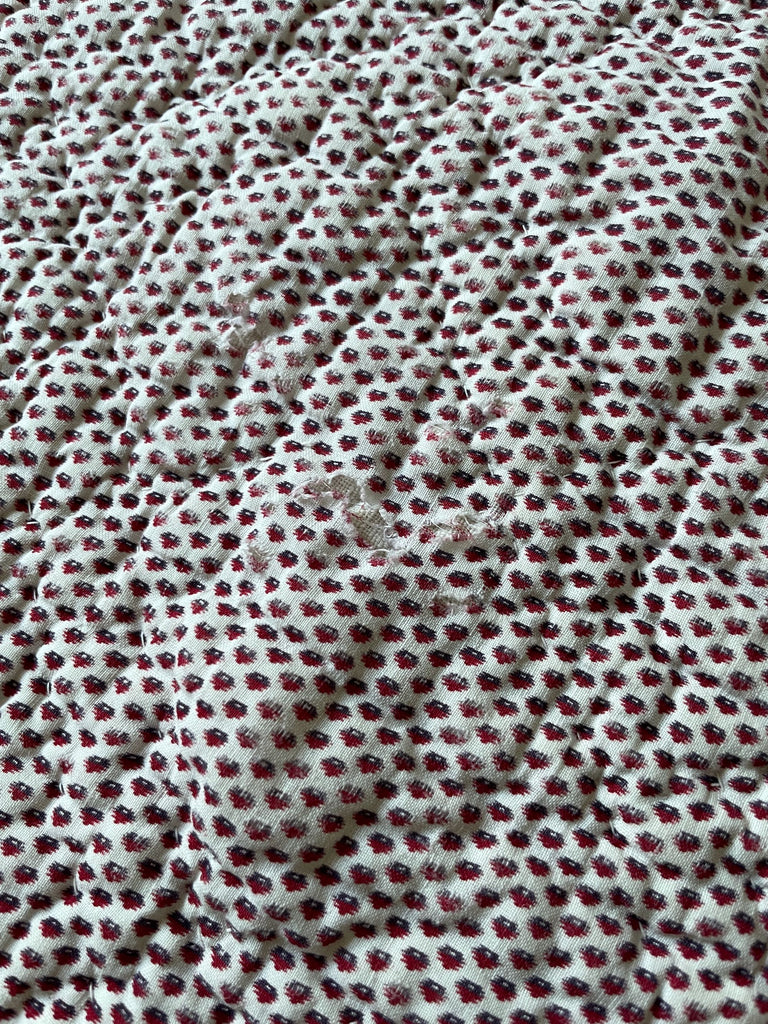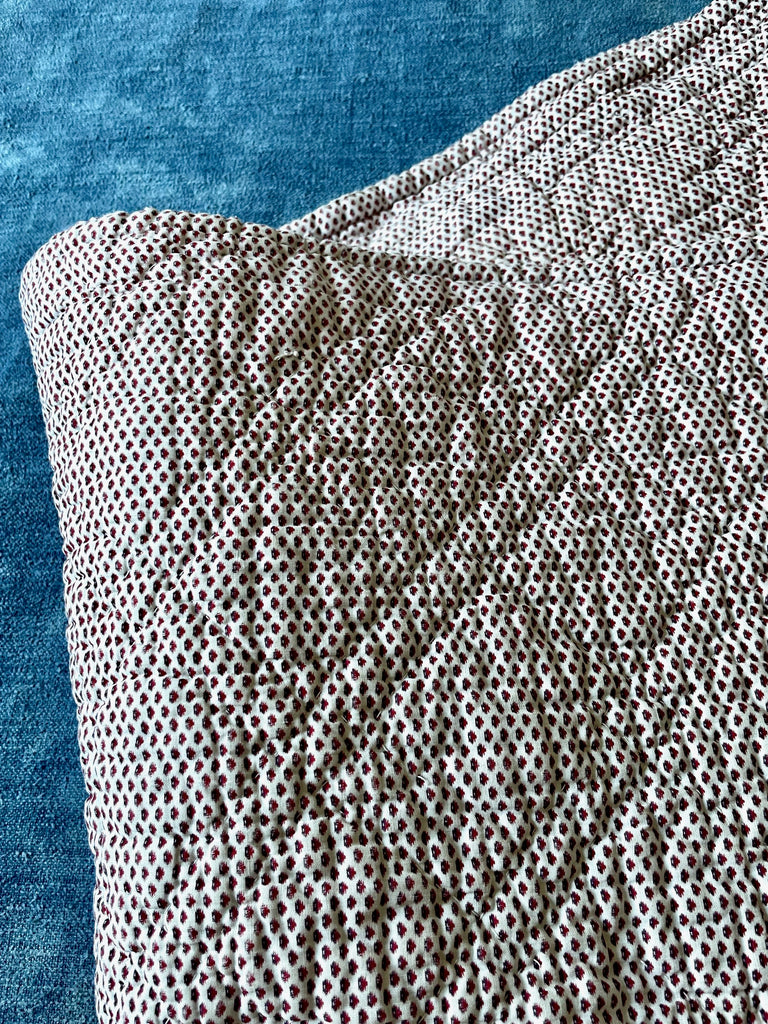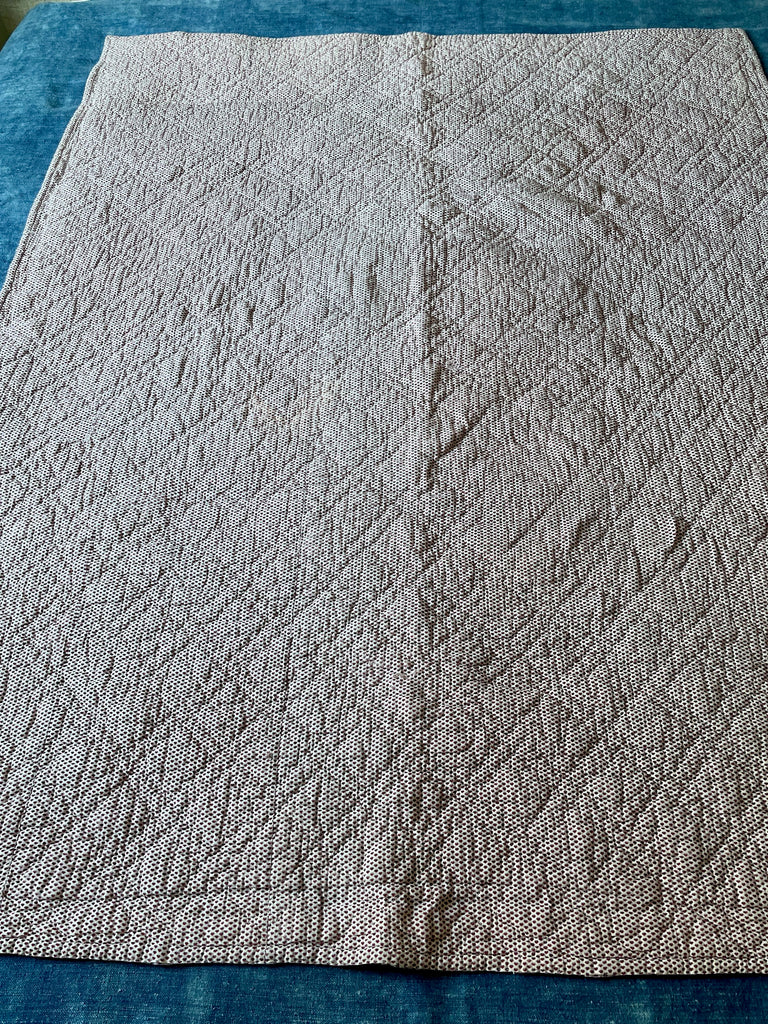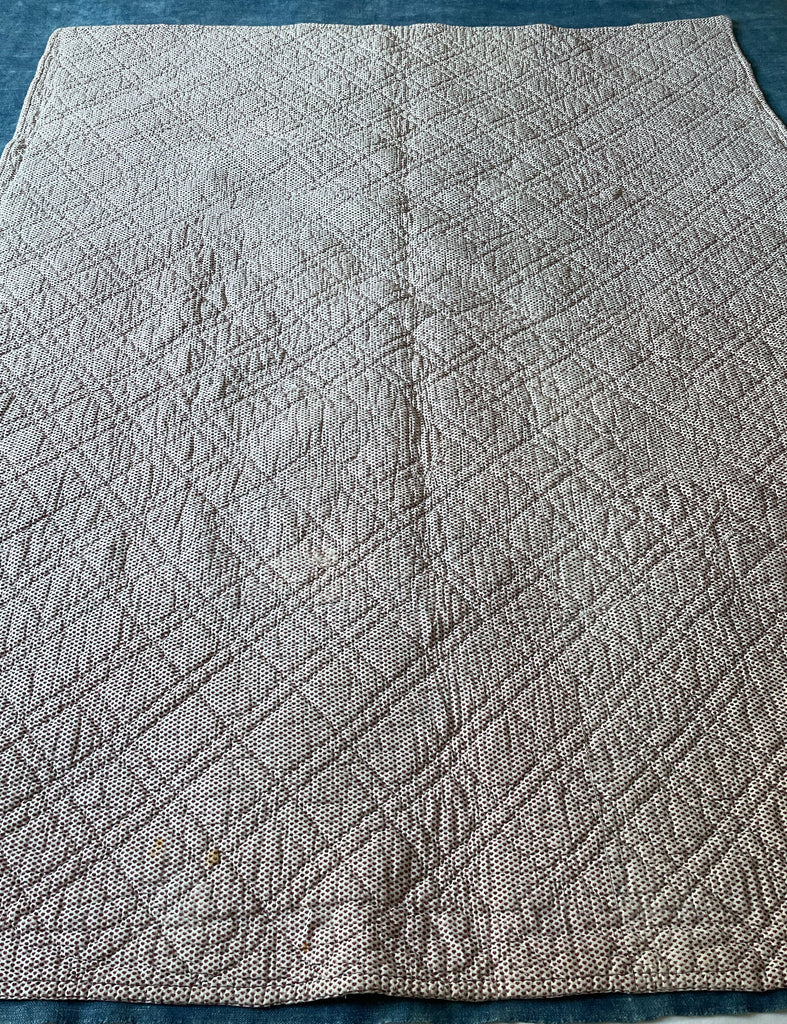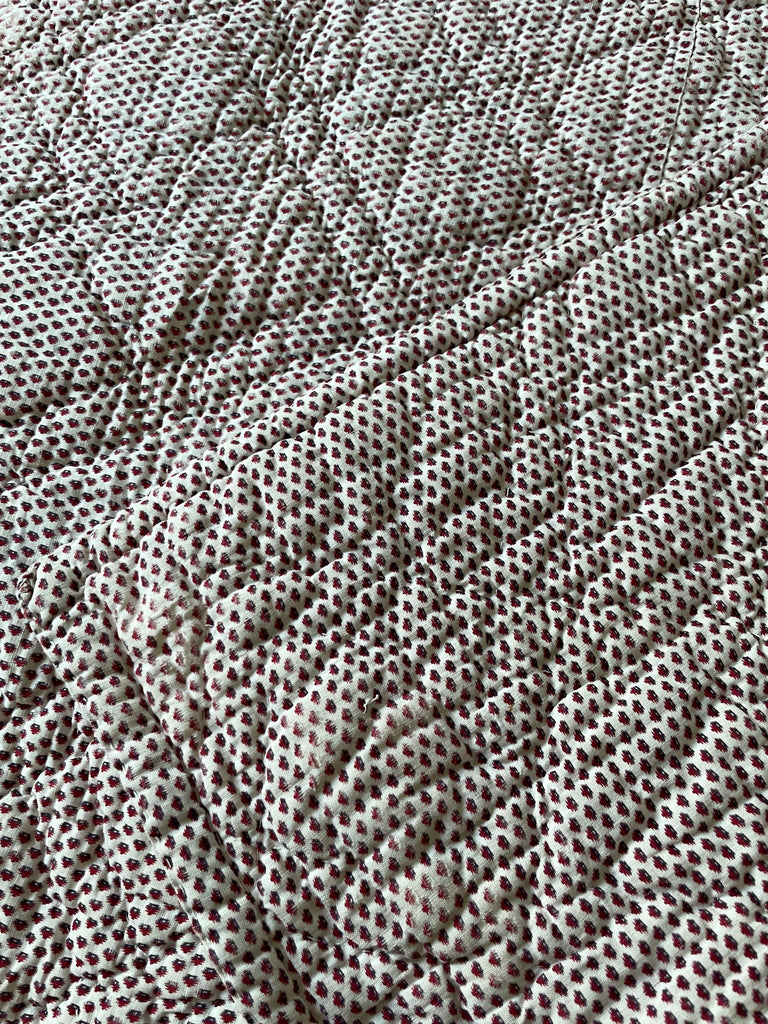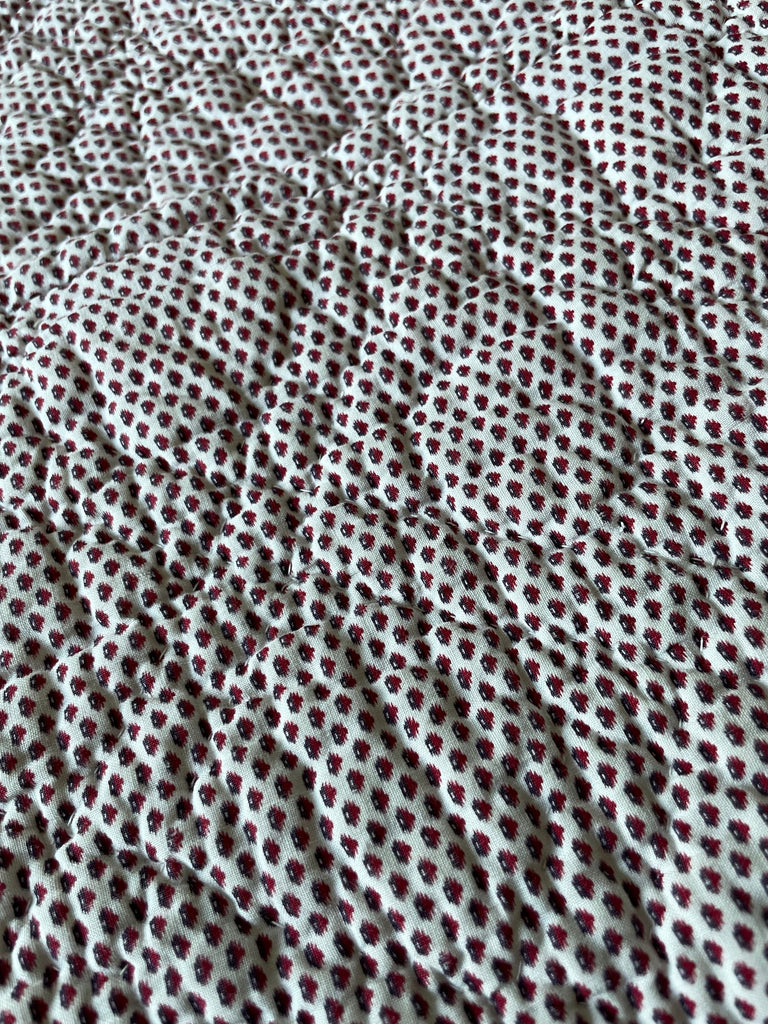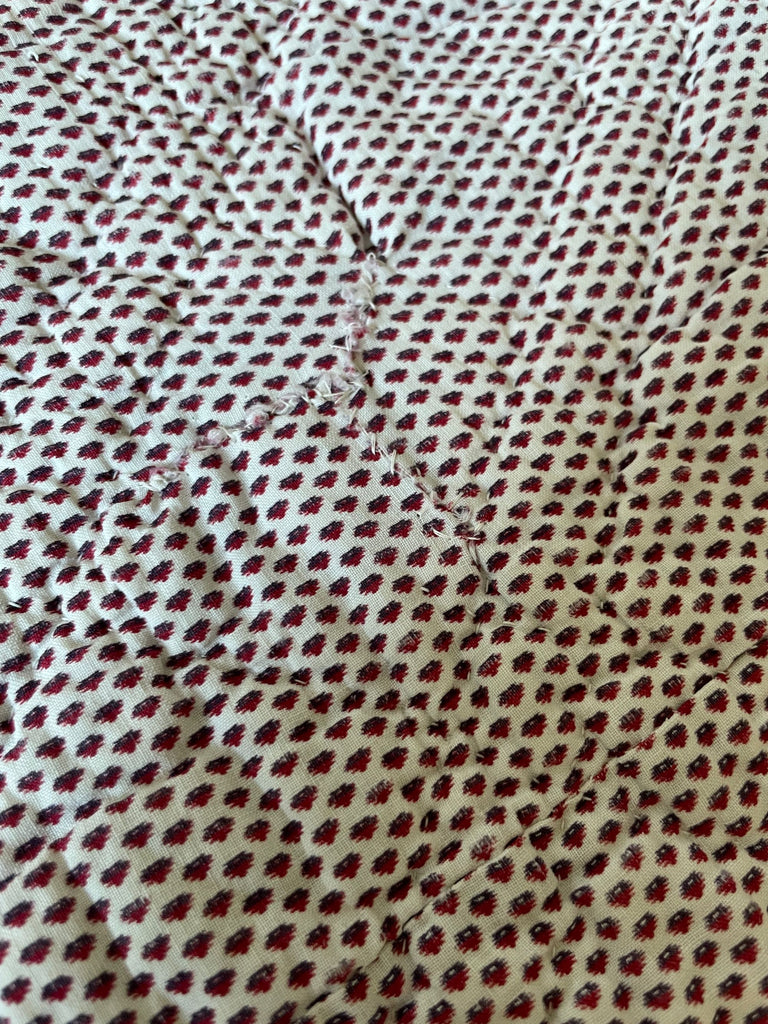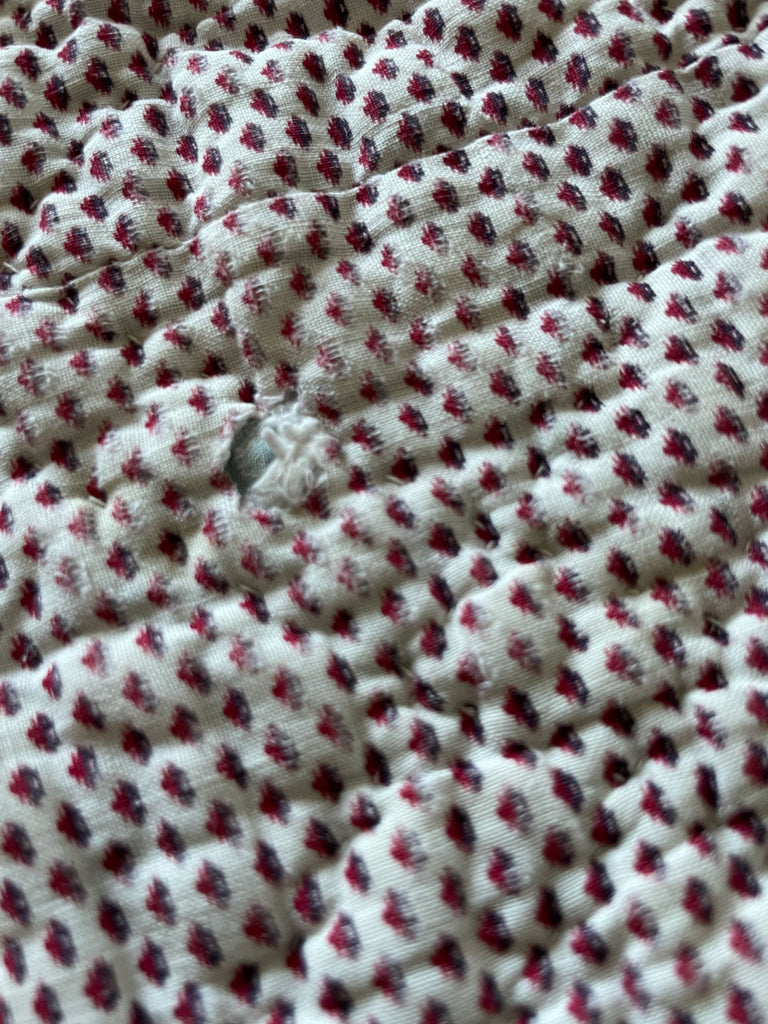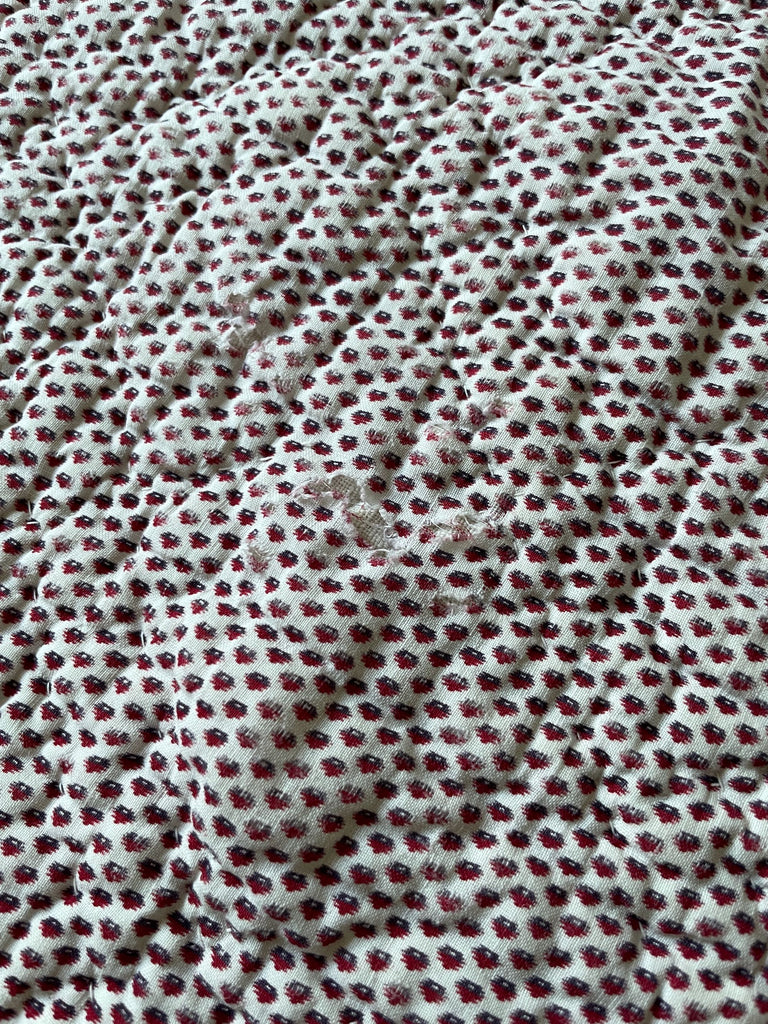 On Sale
Antique French Quilt Cotton Provencal Pique.
This antique French quilt has a very pretty and tiny Provencal printed fabric on both sides.  This country style  French quilt or 'piqué' dates from the late 19th century and has been beautifully hand quilted.   It is in good condition for it's age, the fabric is sound with several repairs to each side of the quilt (which are barely noticeable) plus a few further areas of wear.  The quilt has been carefully laundered. and is clean and fresh.  This smaller size of quilt can look great folded on the back of a sofa or use it on a hall table for a decorative look.
The quilt measures 1.3m wide x 1.62 long (51 inches x 64 inches)


Cotton with wool filling.


 Free UK Delivery