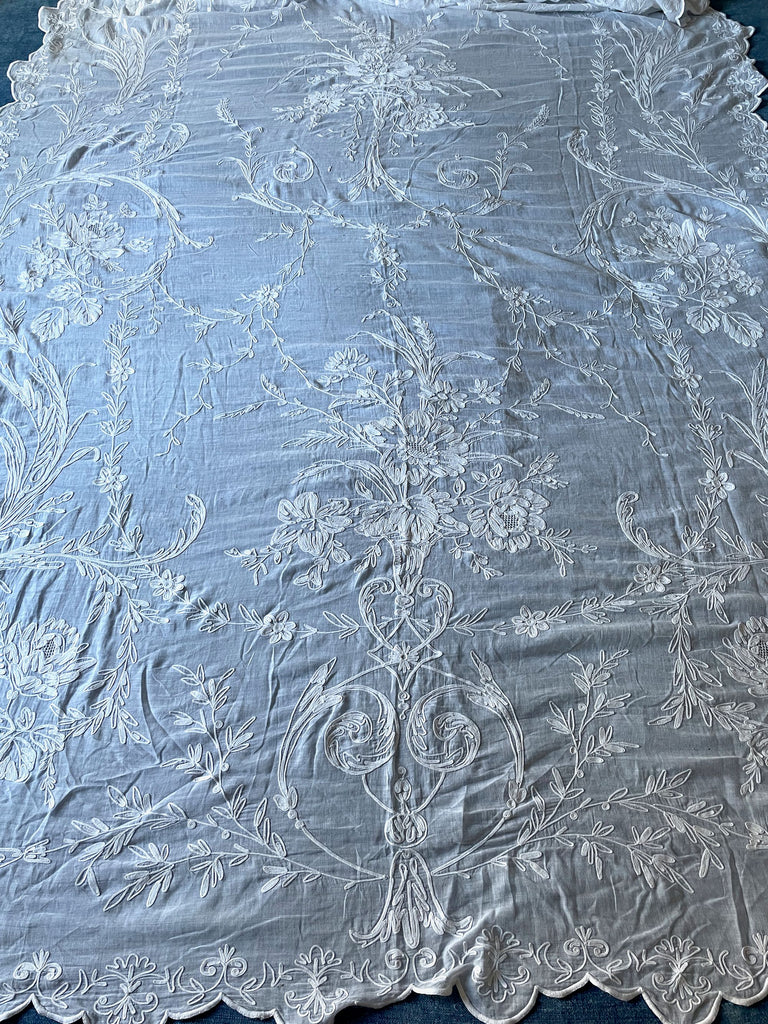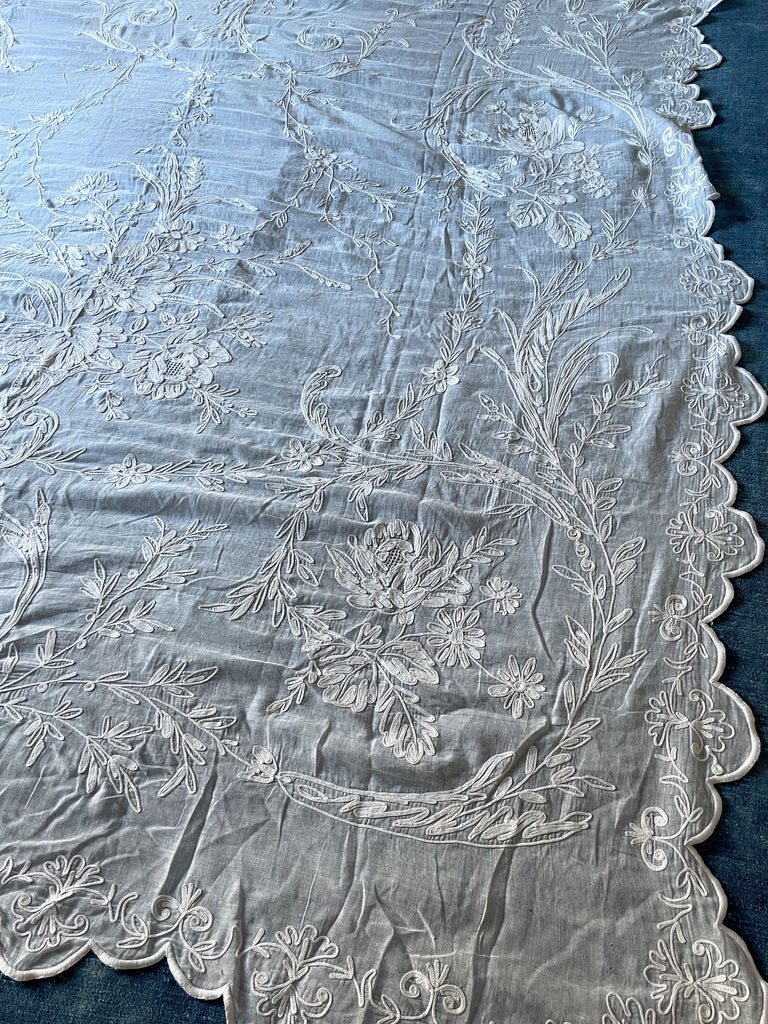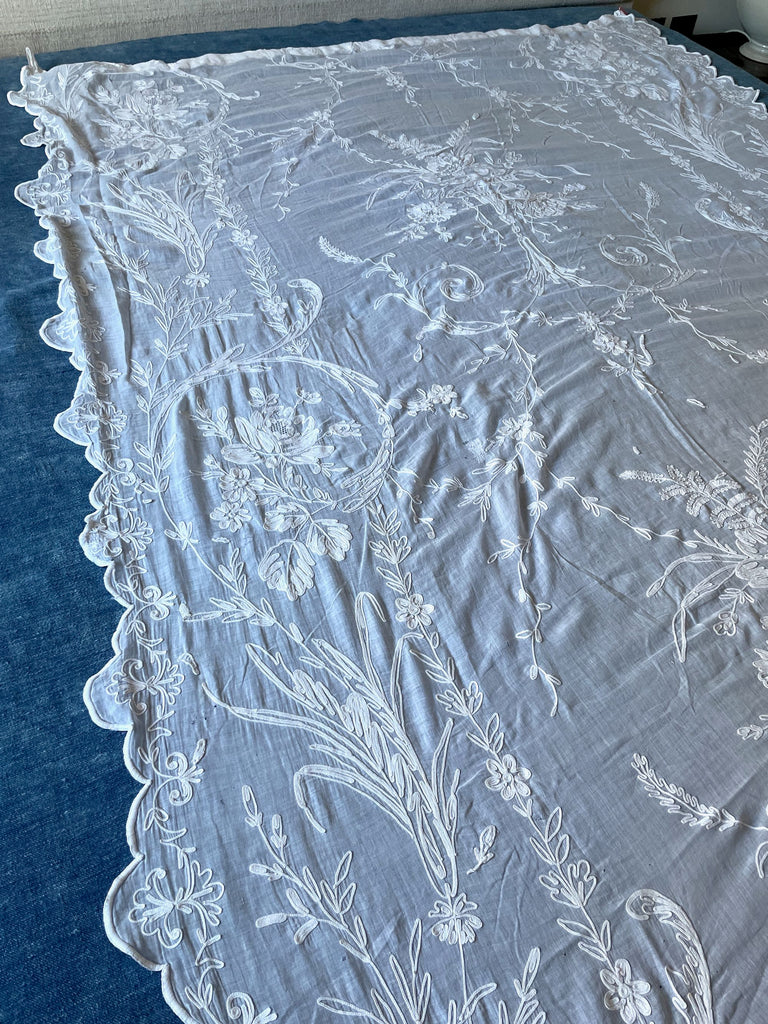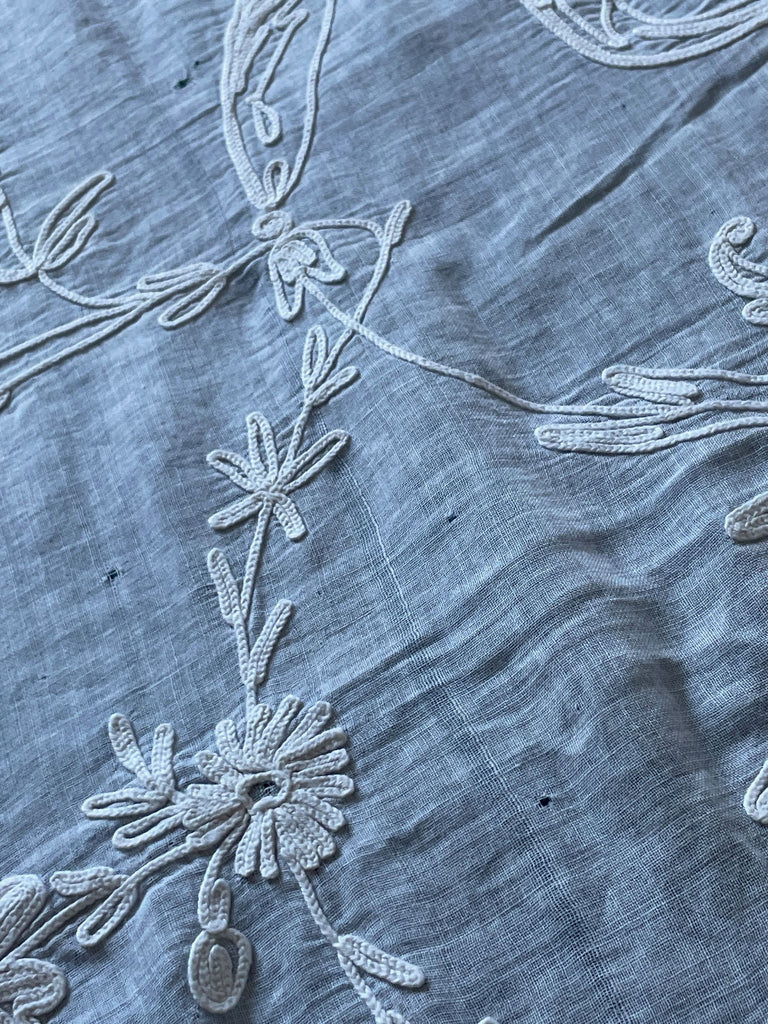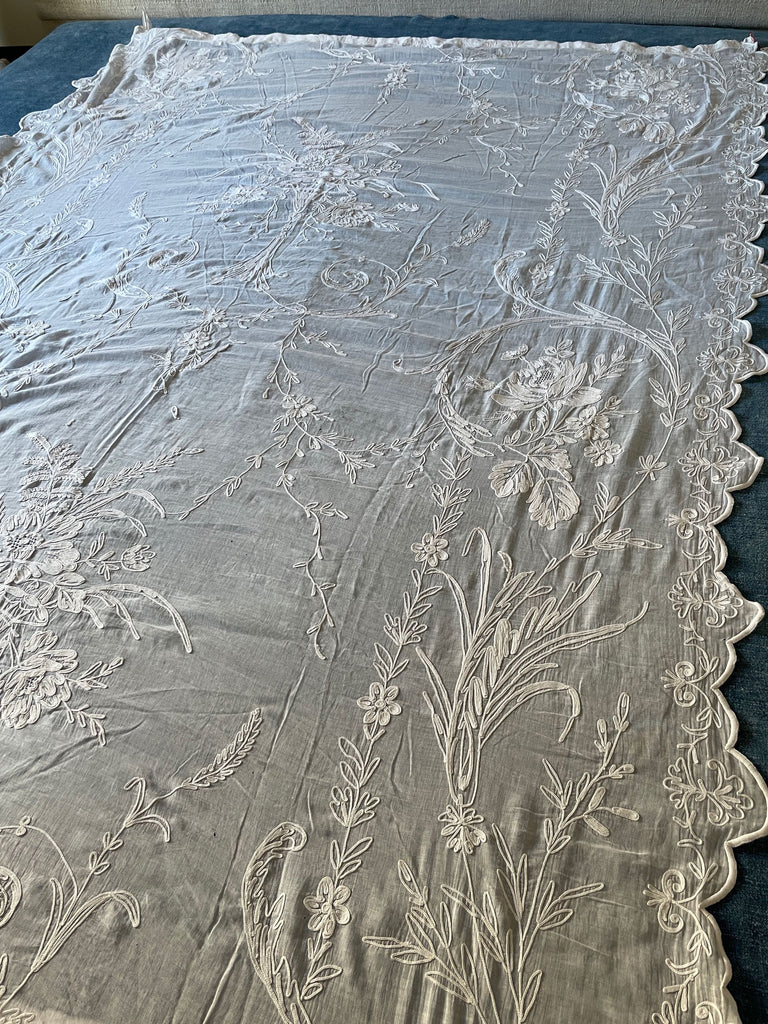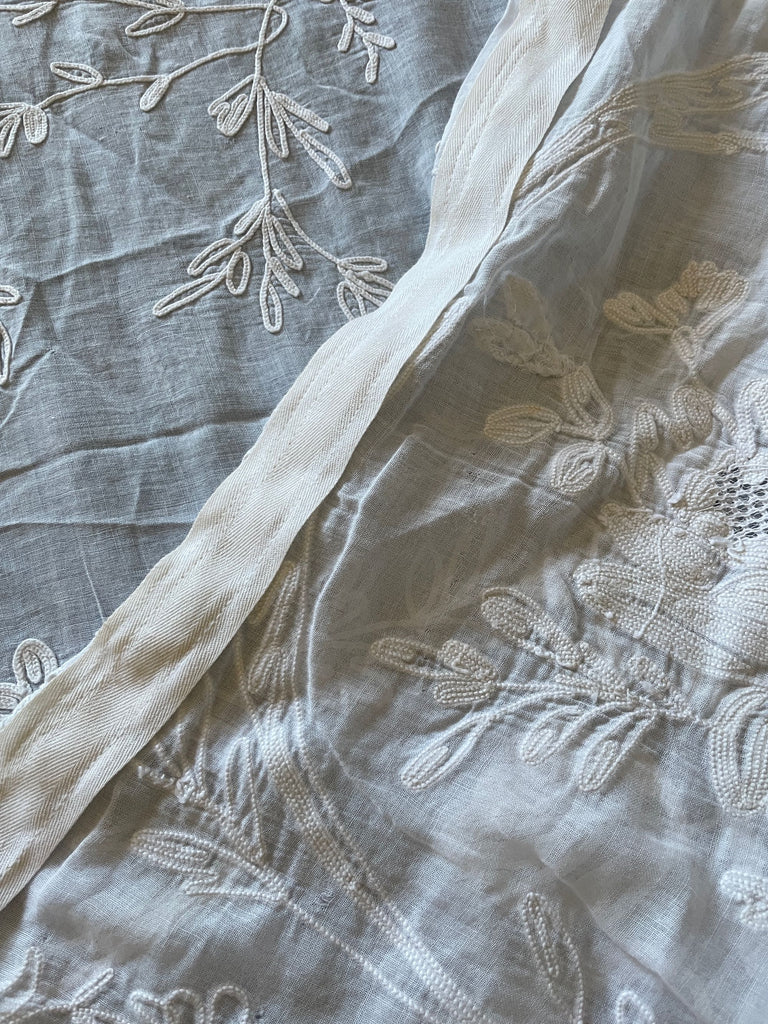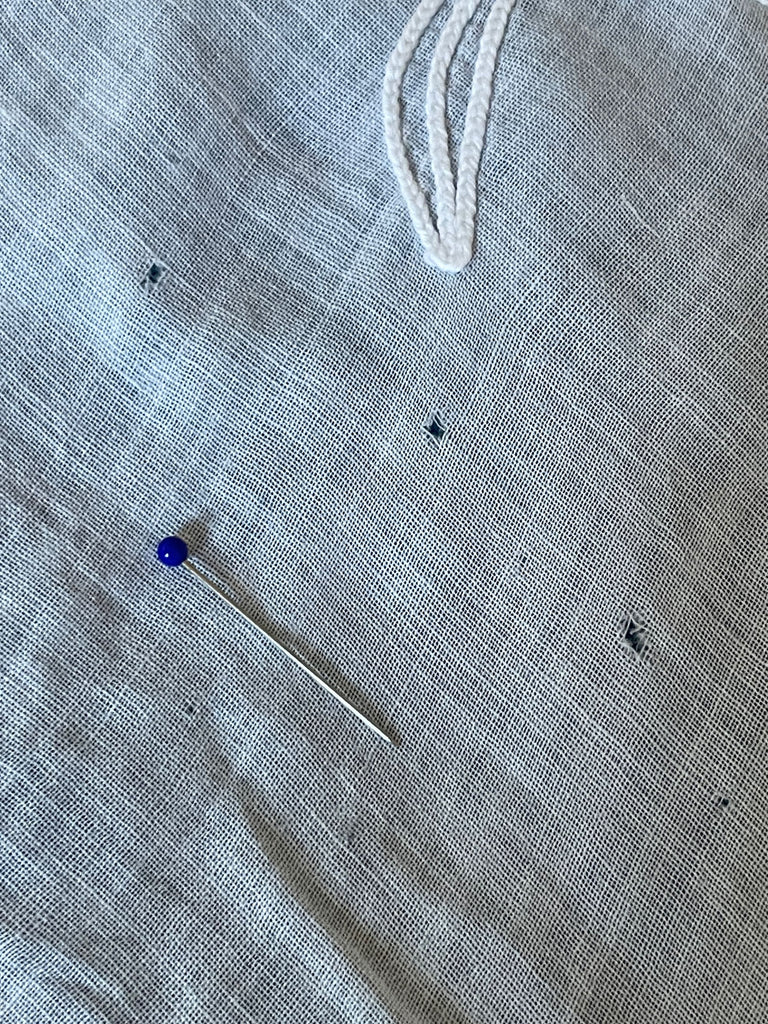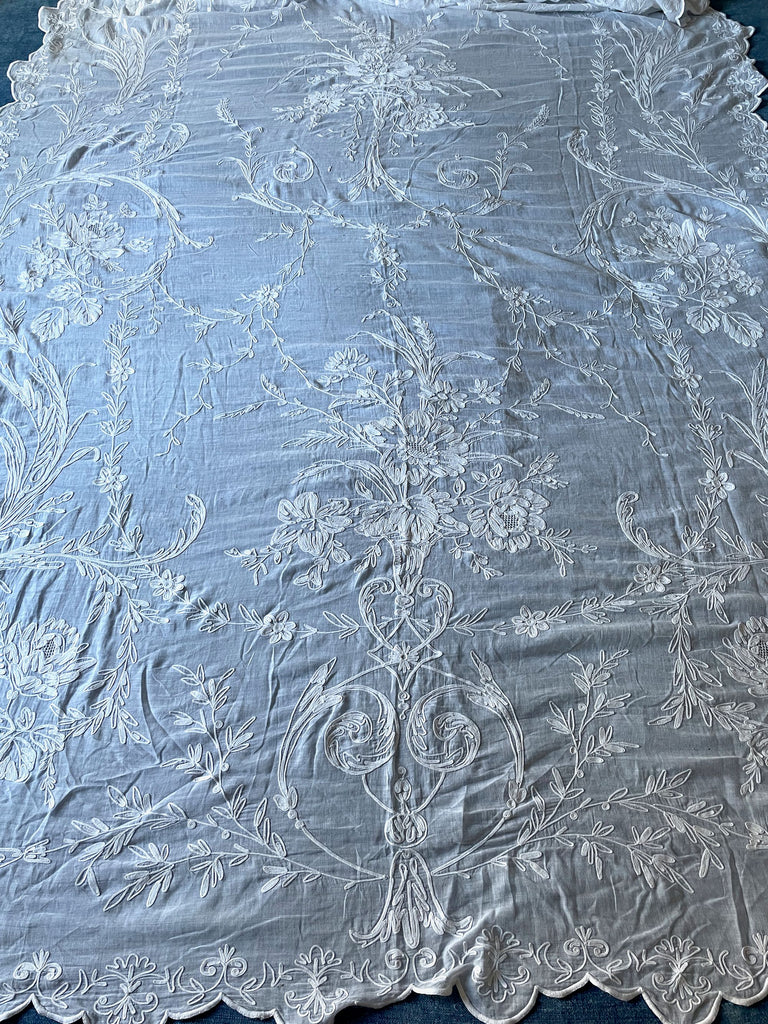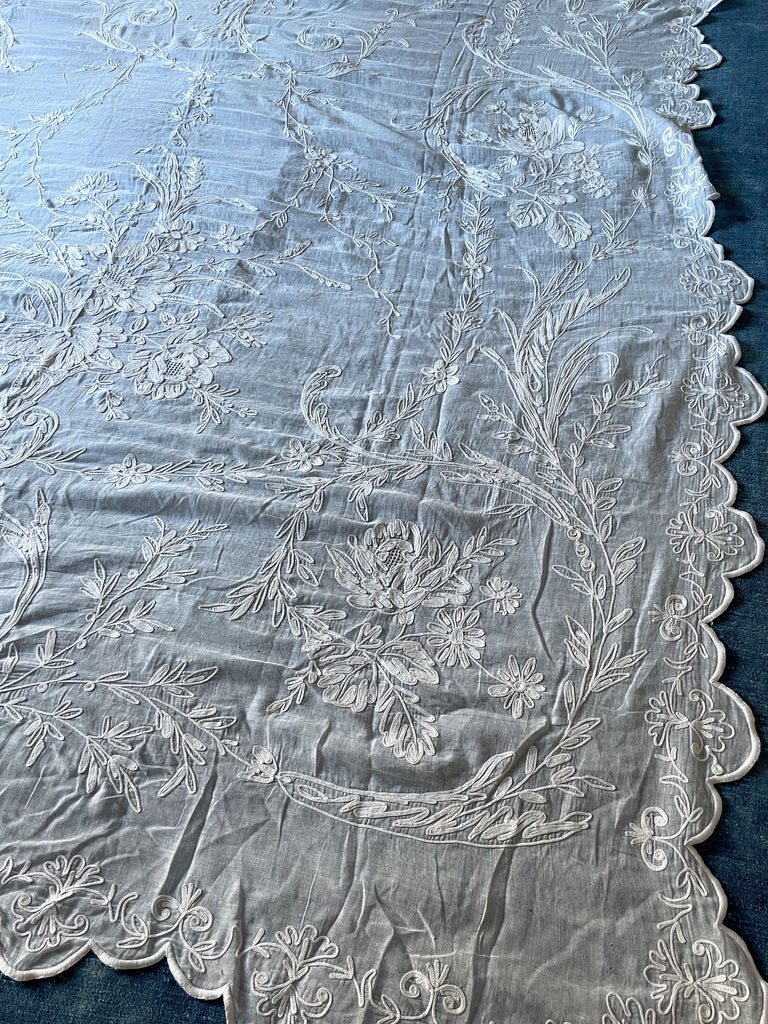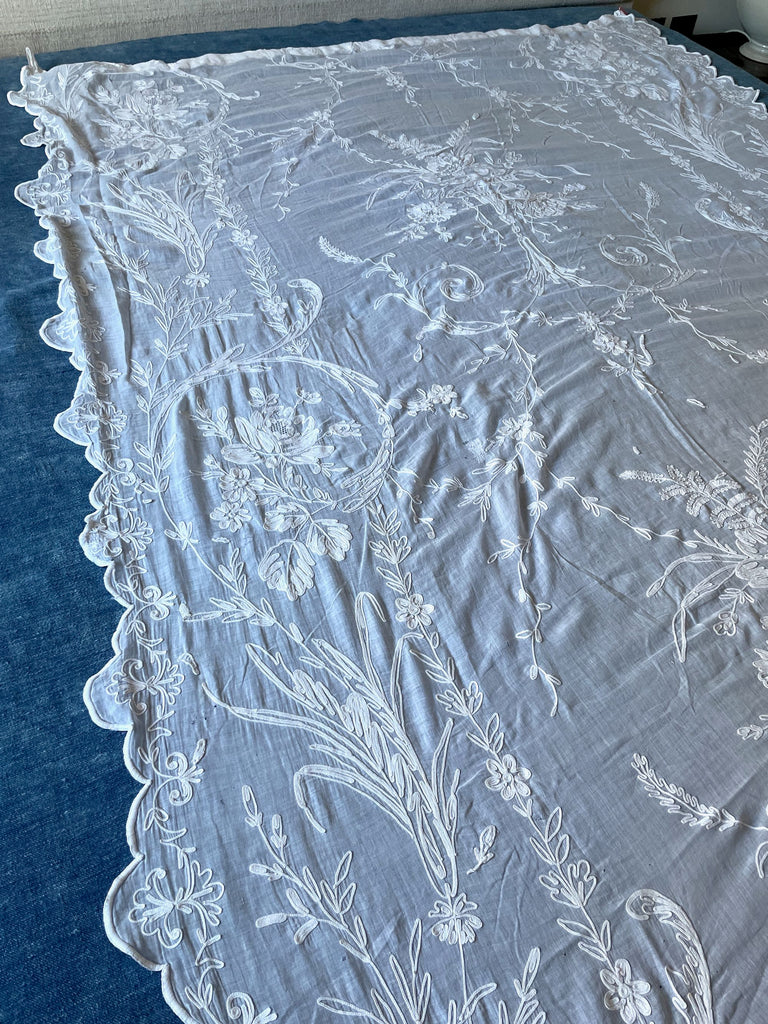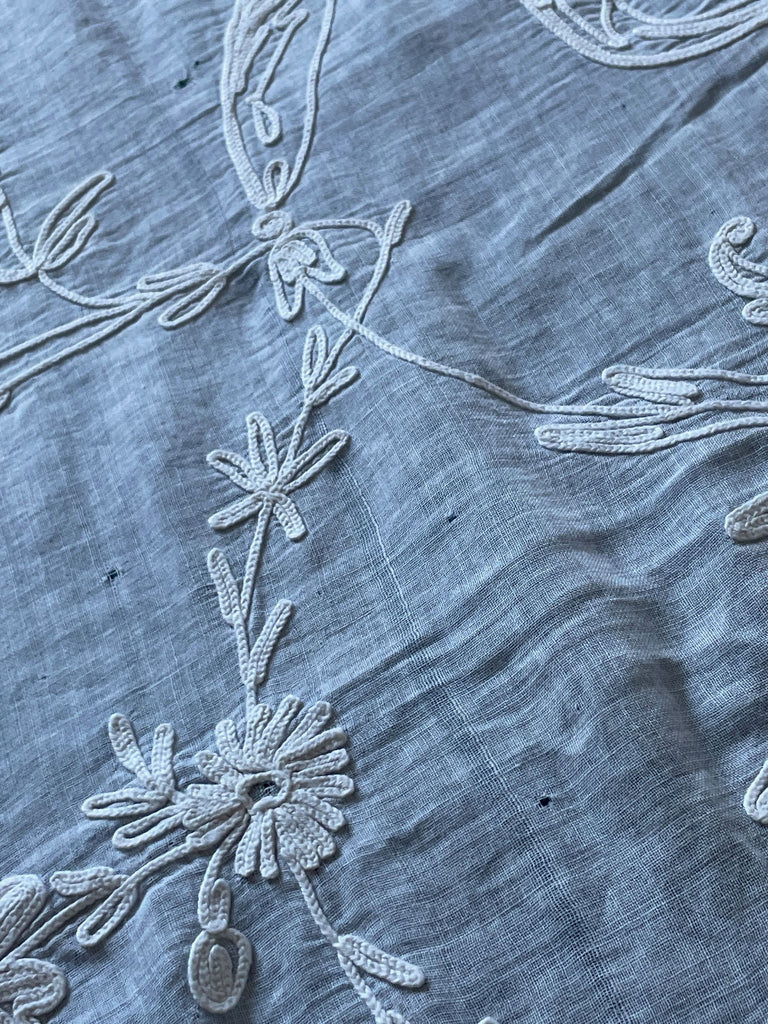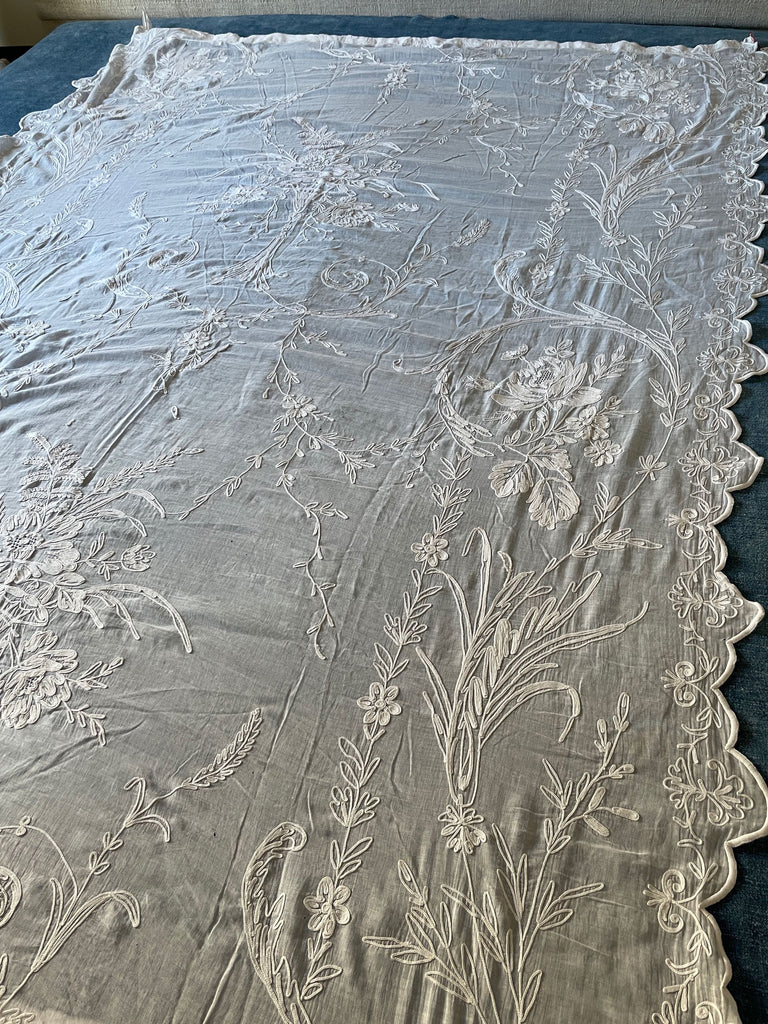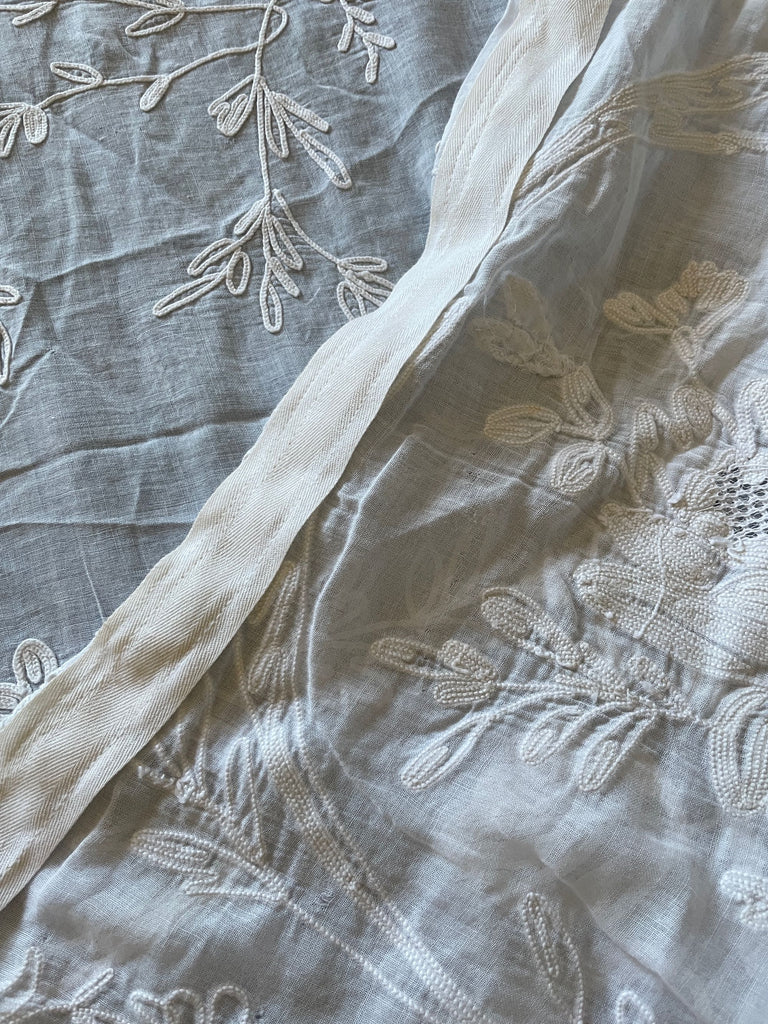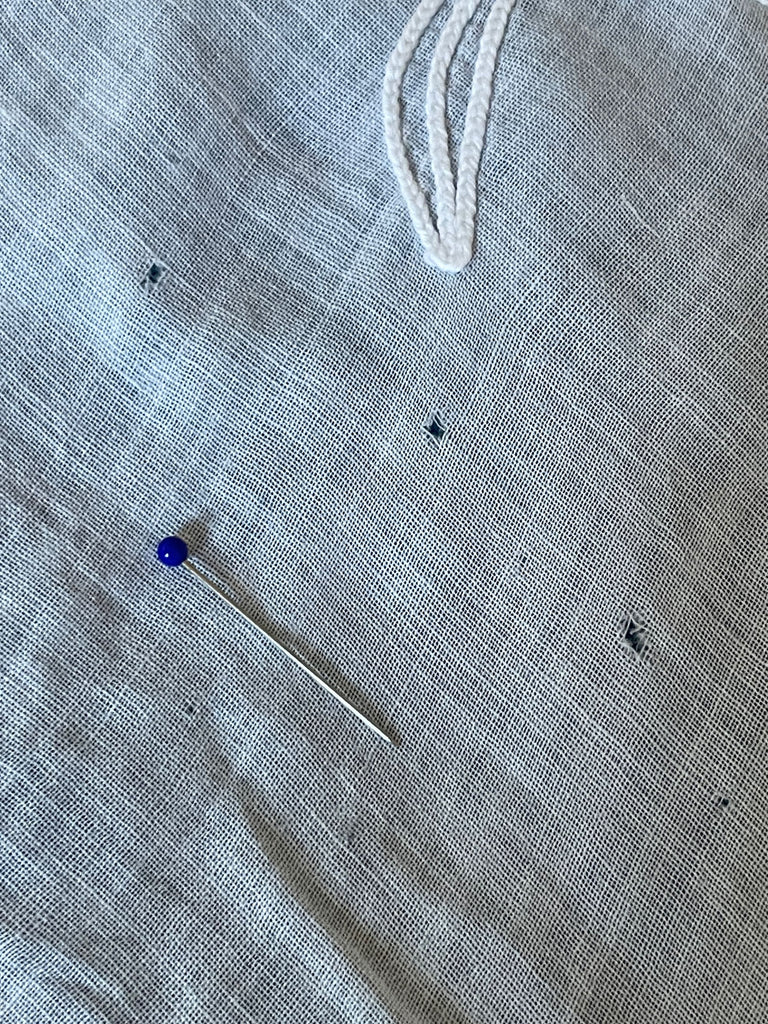 On Sale
Antique French Cornelys Single Long Curtain Festonne
This antique French curtain is made from fine cotton lawn, embroidered with crewel work - known in France as 'un rideau de Cornelys'. This curtain dates from the 1900's. The scalloped edge runs down both sides of the curtain and along the bottom. A piece of cotton tape has been added to the top of the back of the curtain at a later date. 

This curtain is in good condition. There are several areas with pin prick holes but by the time the curtain is loosely gathered on a pole the holes will be barely noticeable, however there is also a repair, see the last photo(again not very noticeable).  Although there is only one curtain, it could be hung centrally between a pair of heavier curtains to give privacy and a soft light.

This is a truly stunning Parisian style window treatment that is in good condition for its age.

Size: This curtain measures 1.35m wide x .2.9m long (57 inches wide x 114 inches long)

Care instructions: hand wash only, no spin and line dry.

All our linens are freshly laundered in the UK and come ready to use.

Free UK Delivery