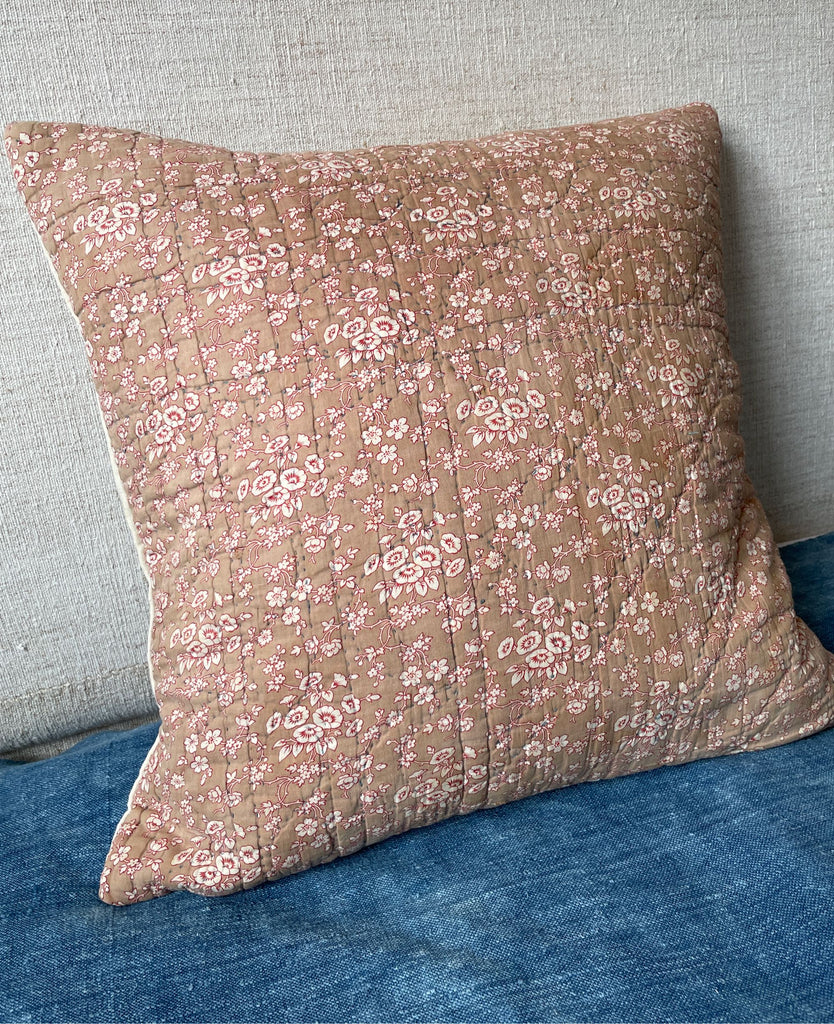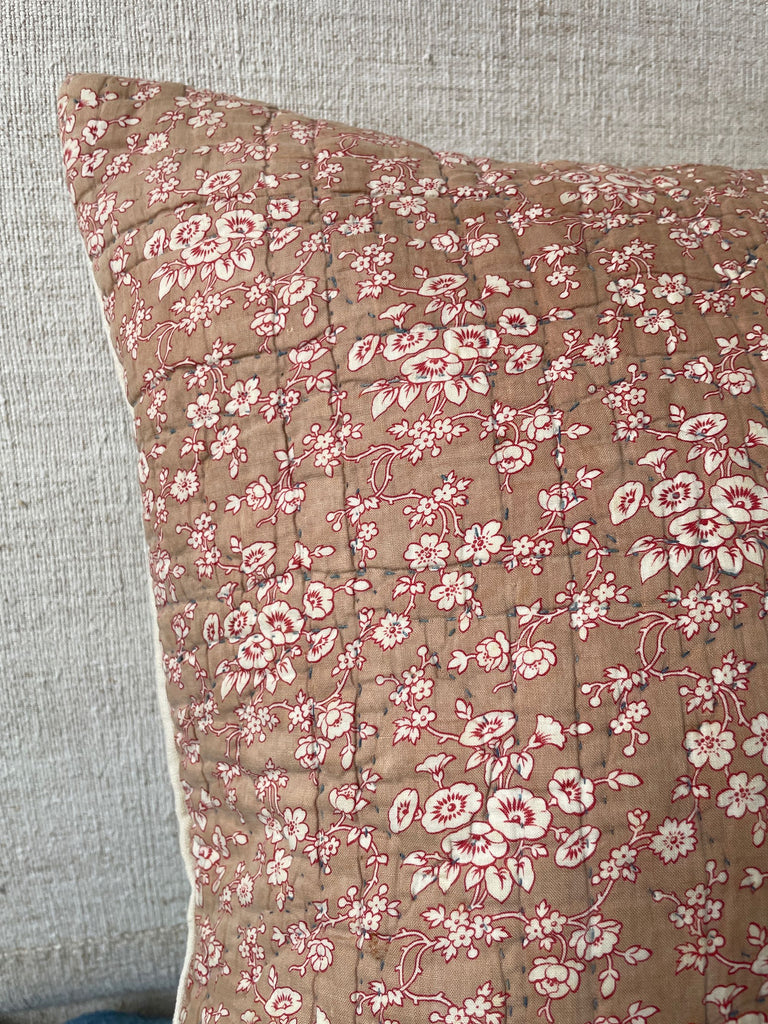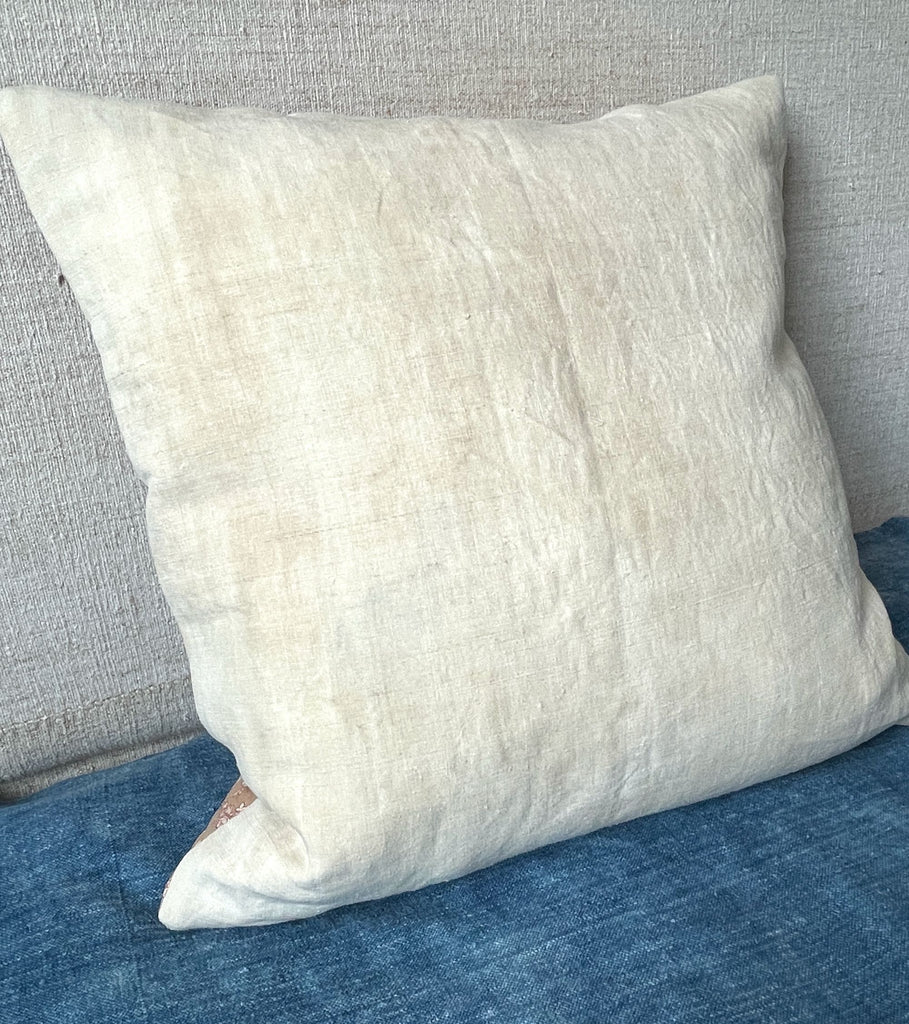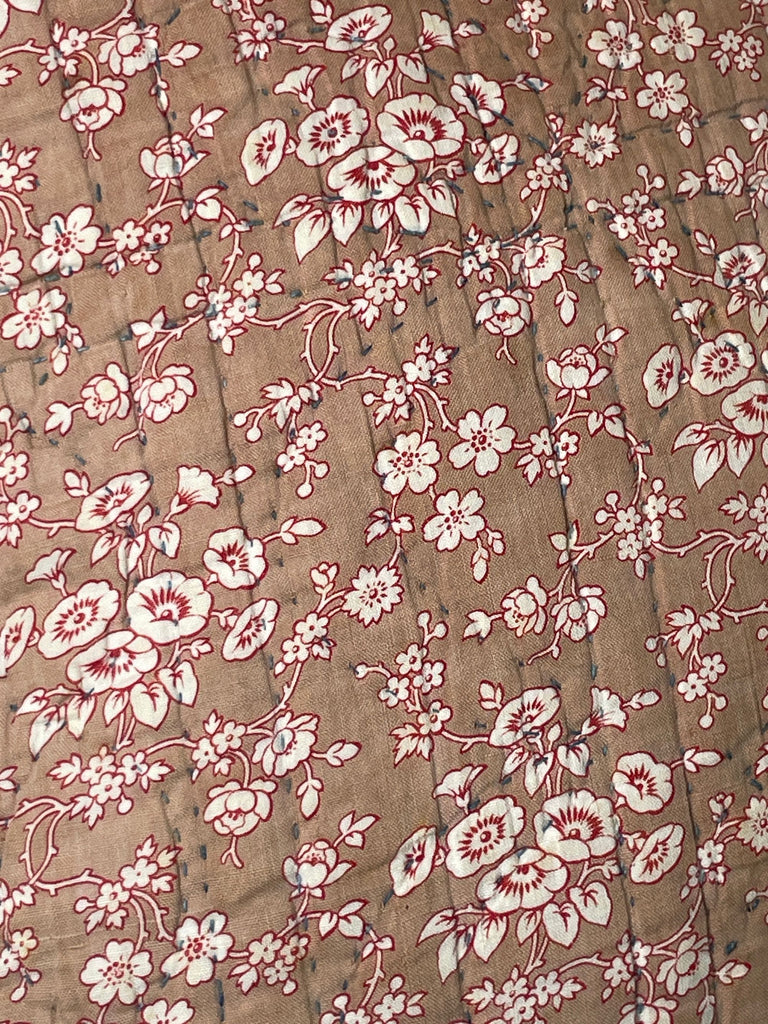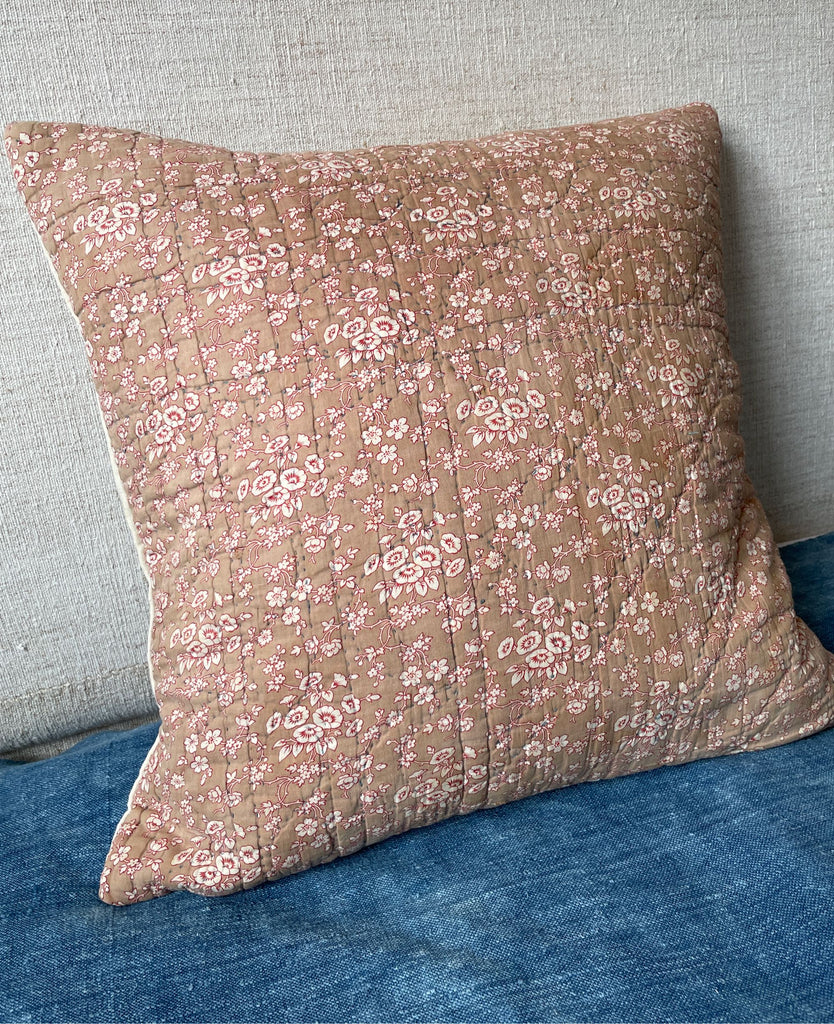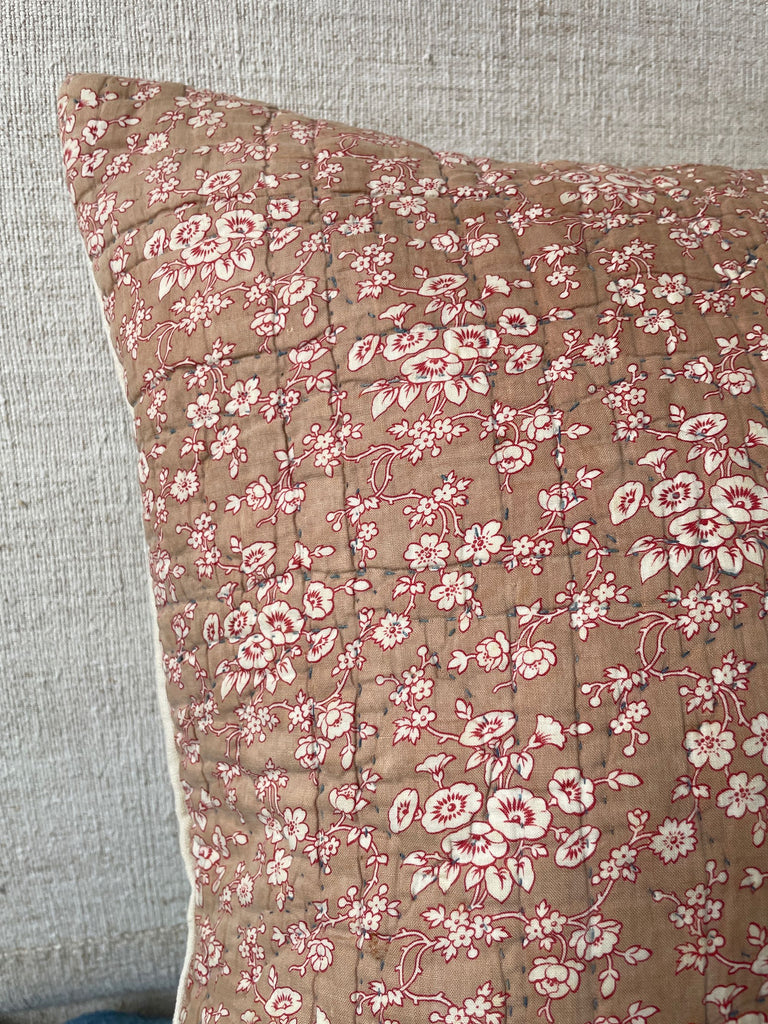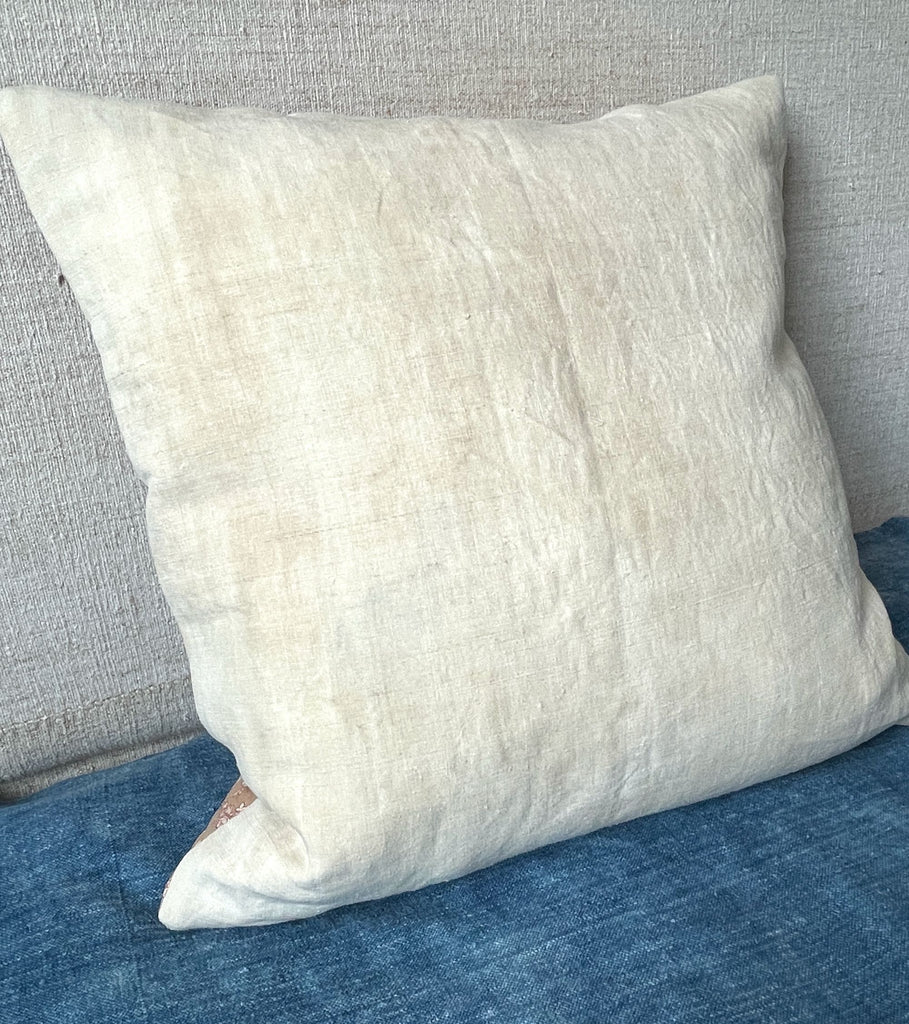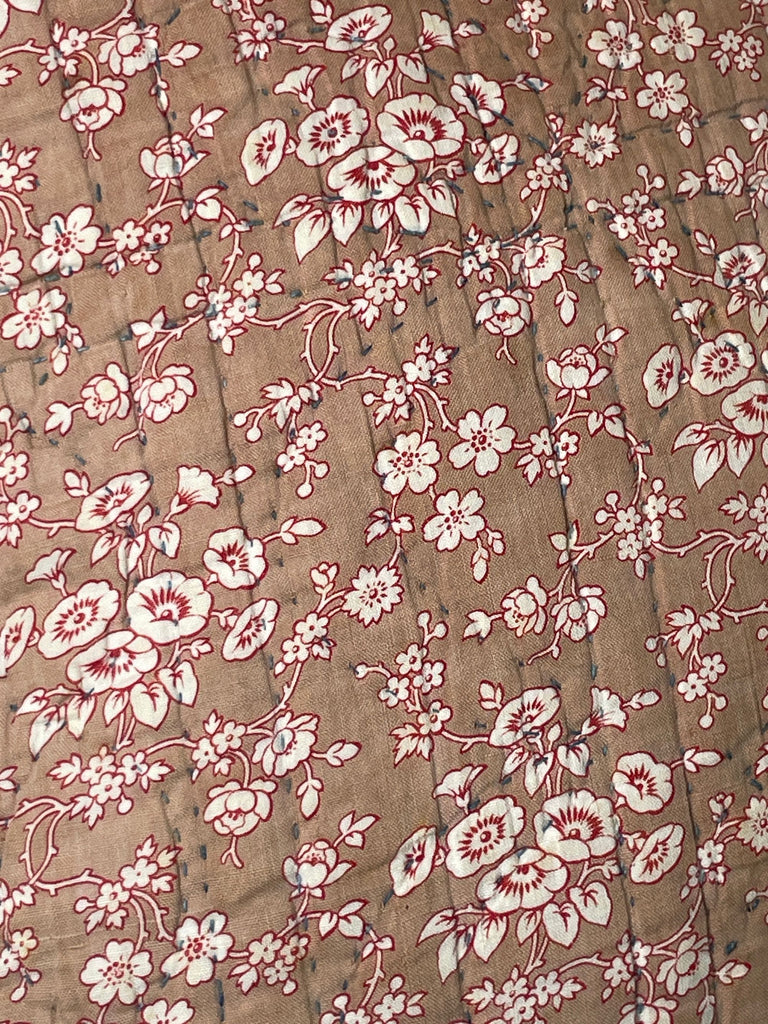 On Sale
Antique French Quilt Cushion 2
This square cushion has been made from an antique French quilt with antique French creamy linen on the reverse side. This size of cushion works well on a sofa or on the bed. The quilt fabric is the reverse side of antique French quilt cushion 1.

The  cushion measures 48cm x 48cm  (19inches x 19inches).  There is a zip closure and a quality feather pad.
I made this cushion from a piece of a very pretty antique French quilt that was in very good condition.

Care instructions: hand wash cool or dry clean

Free UK Delivery
Please see our delivery page for more information