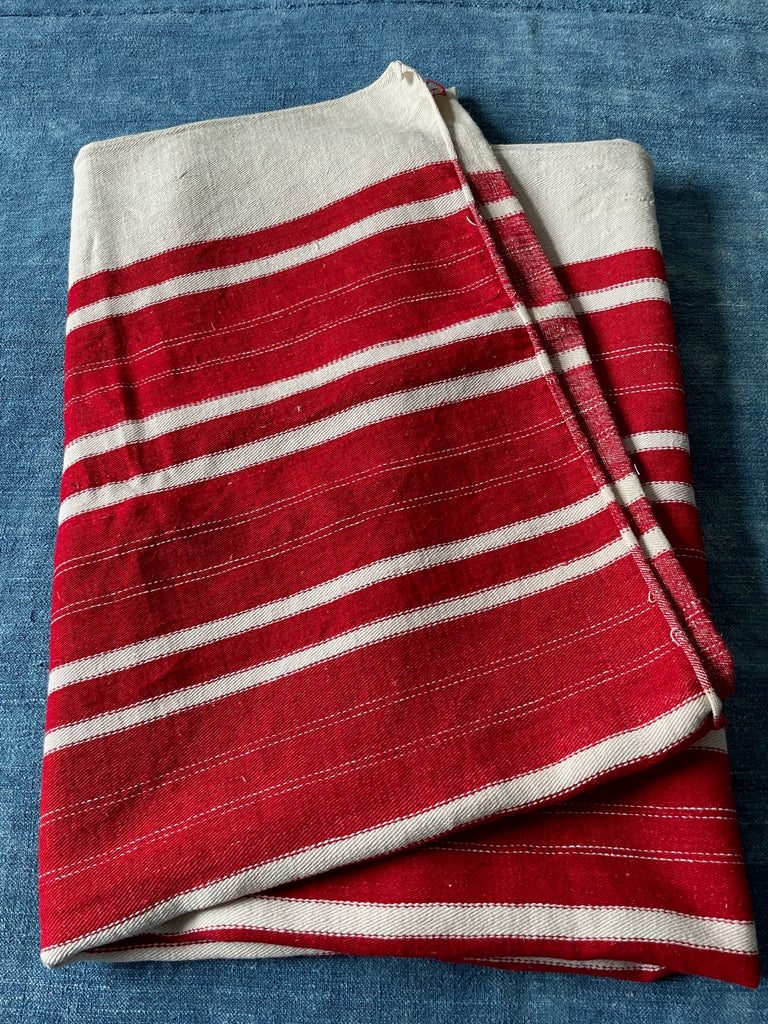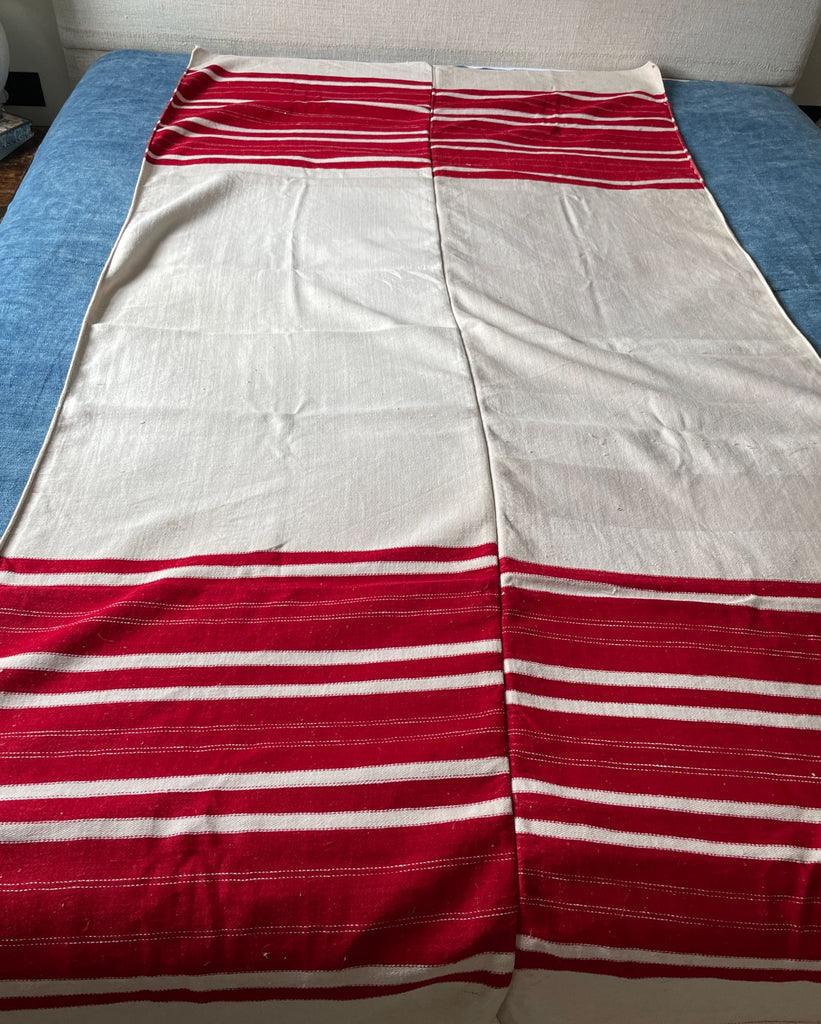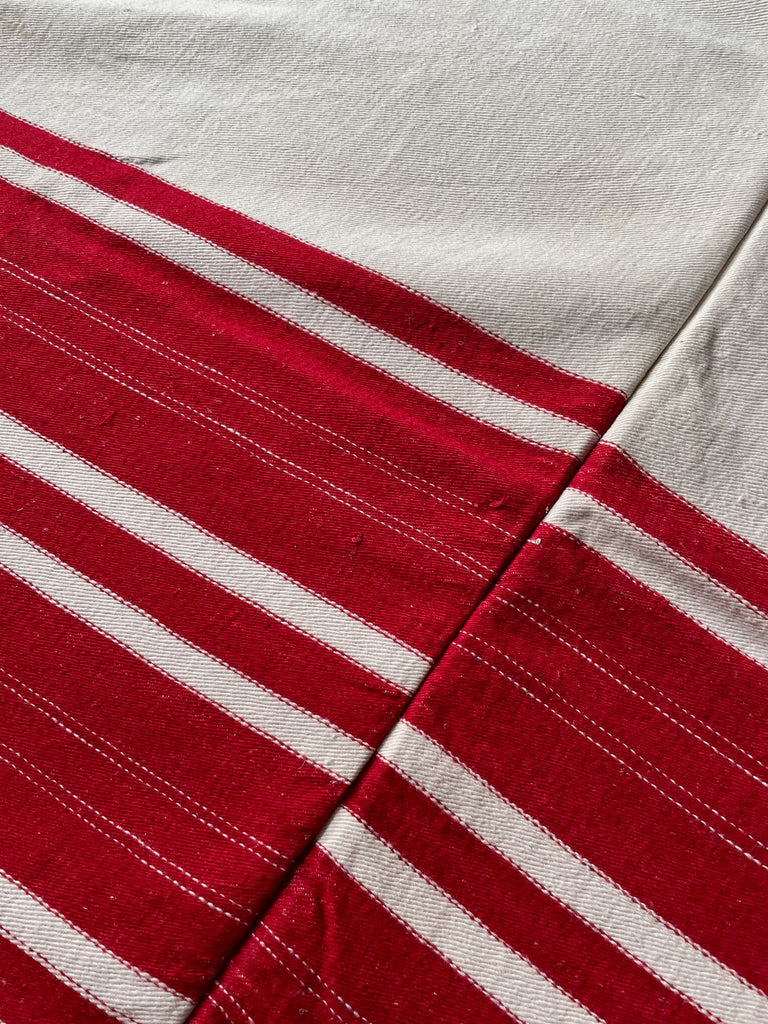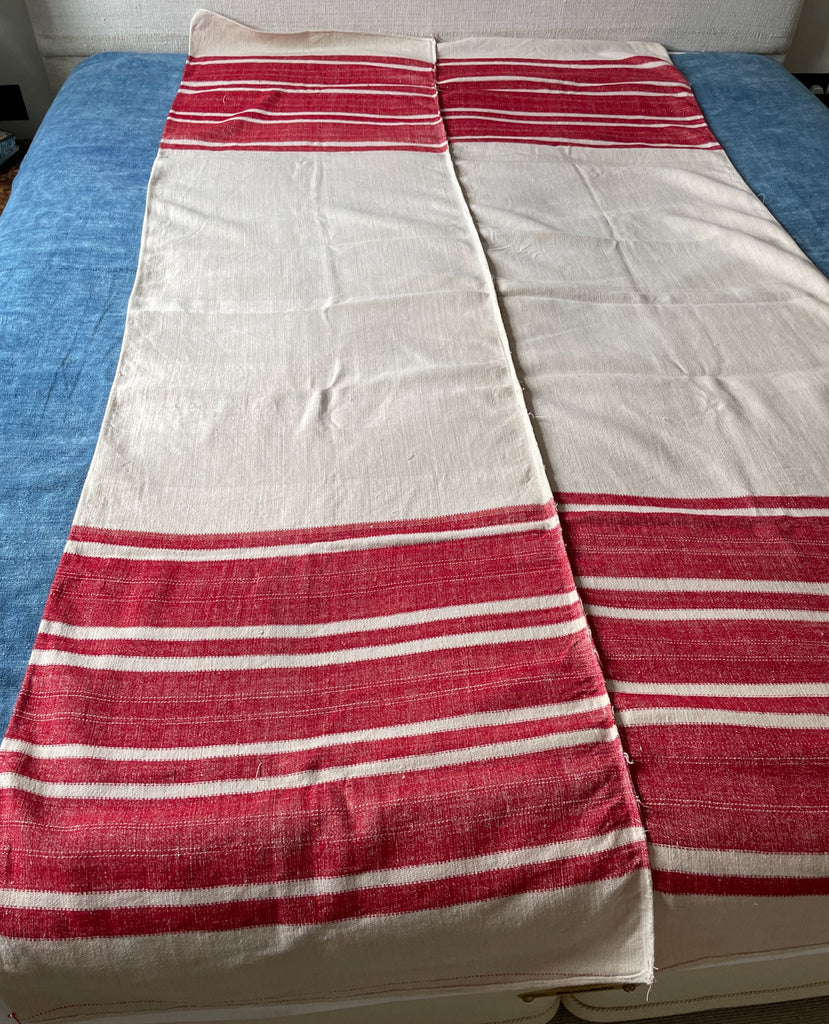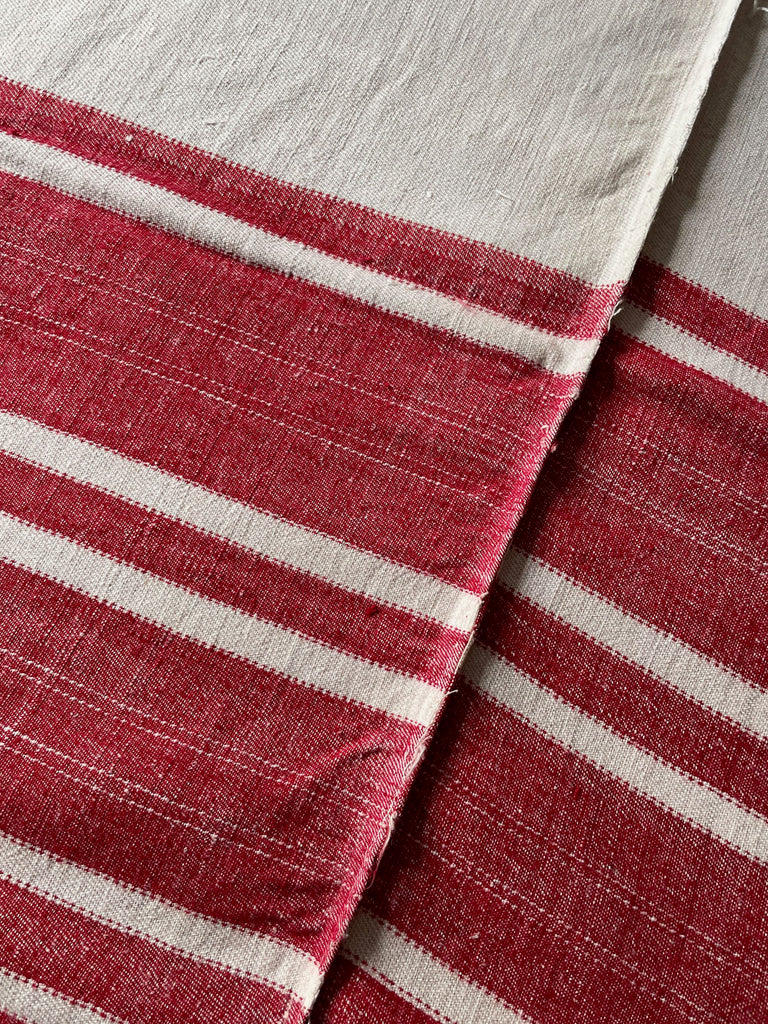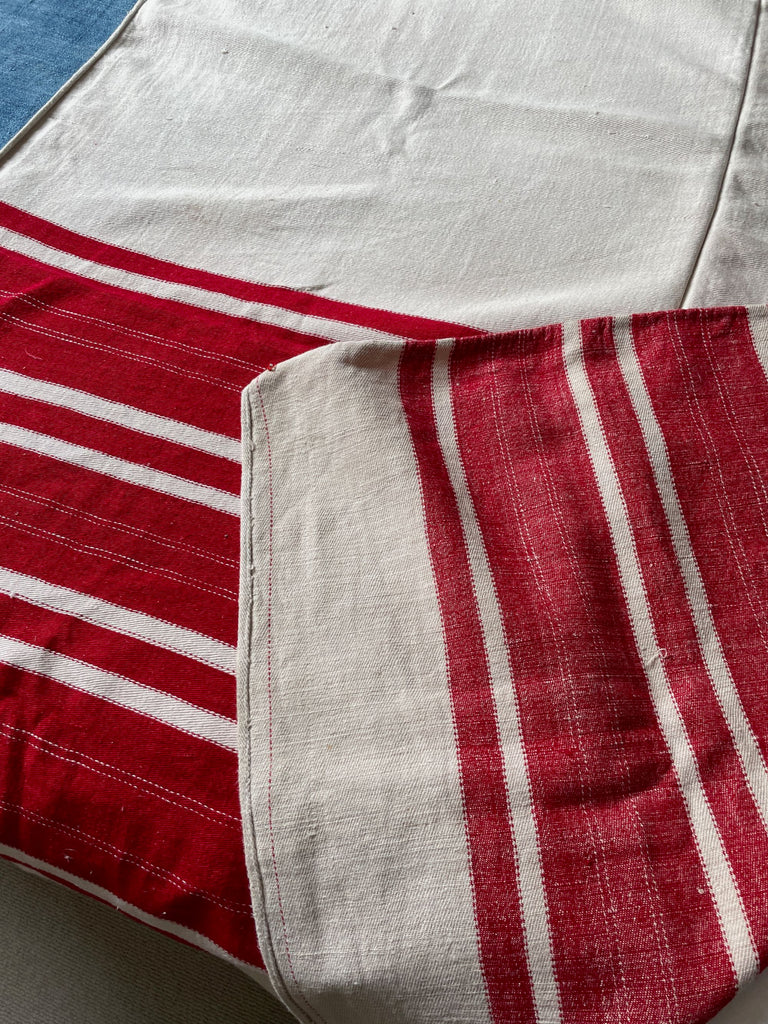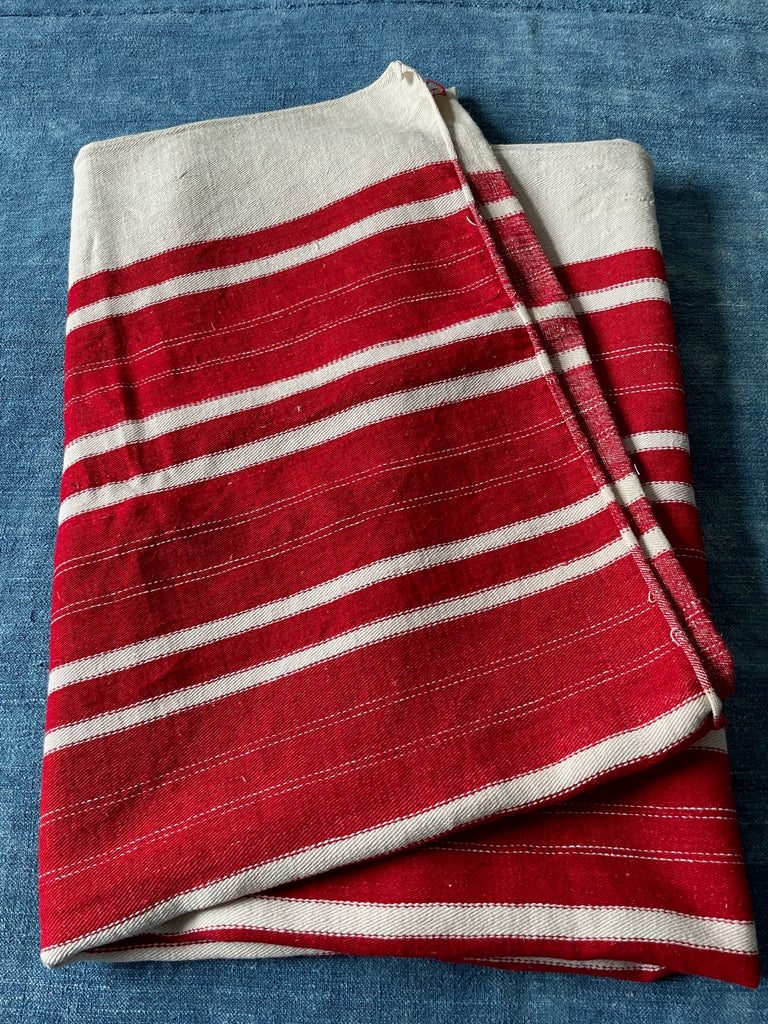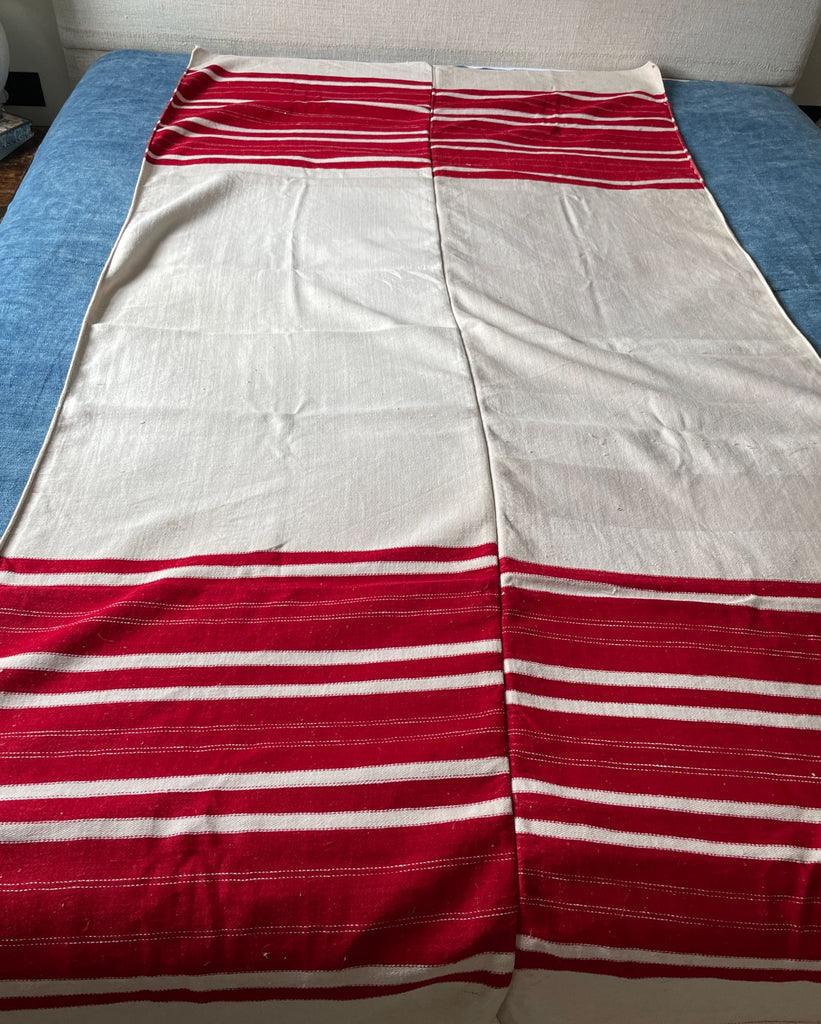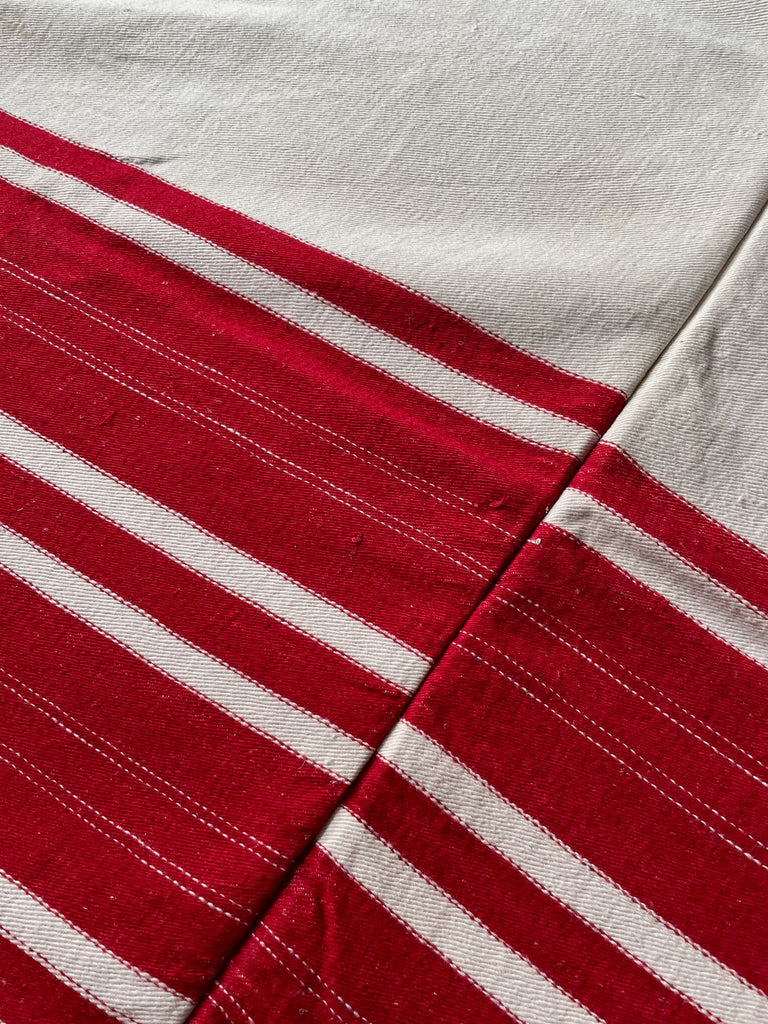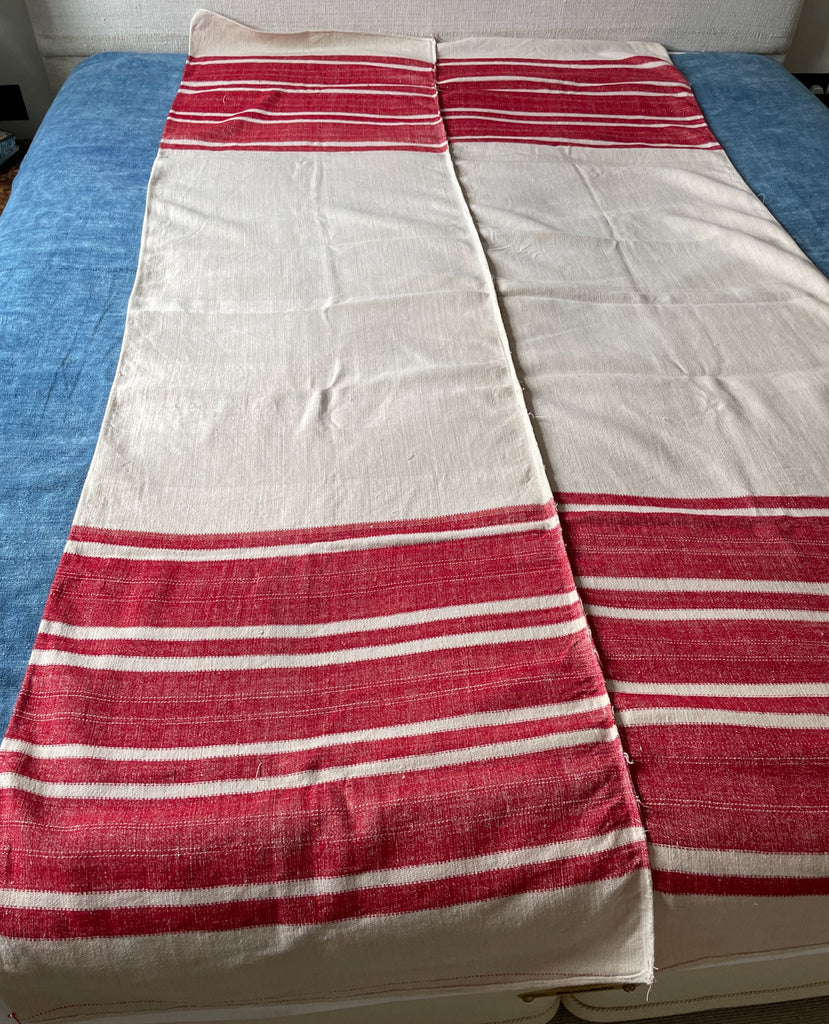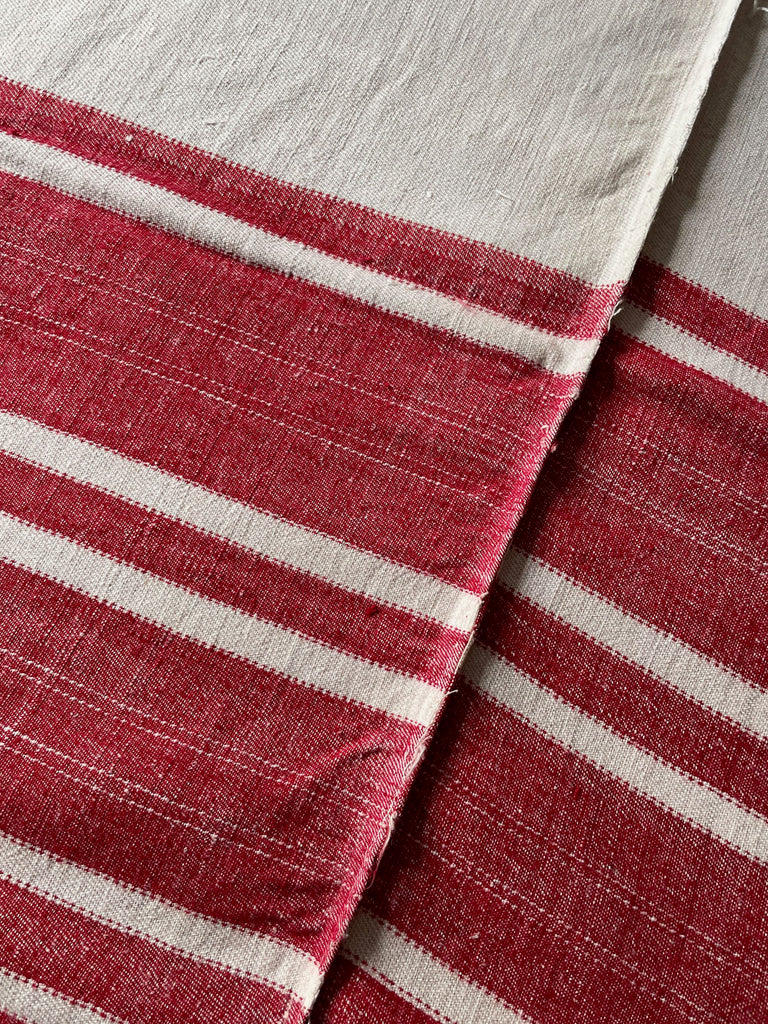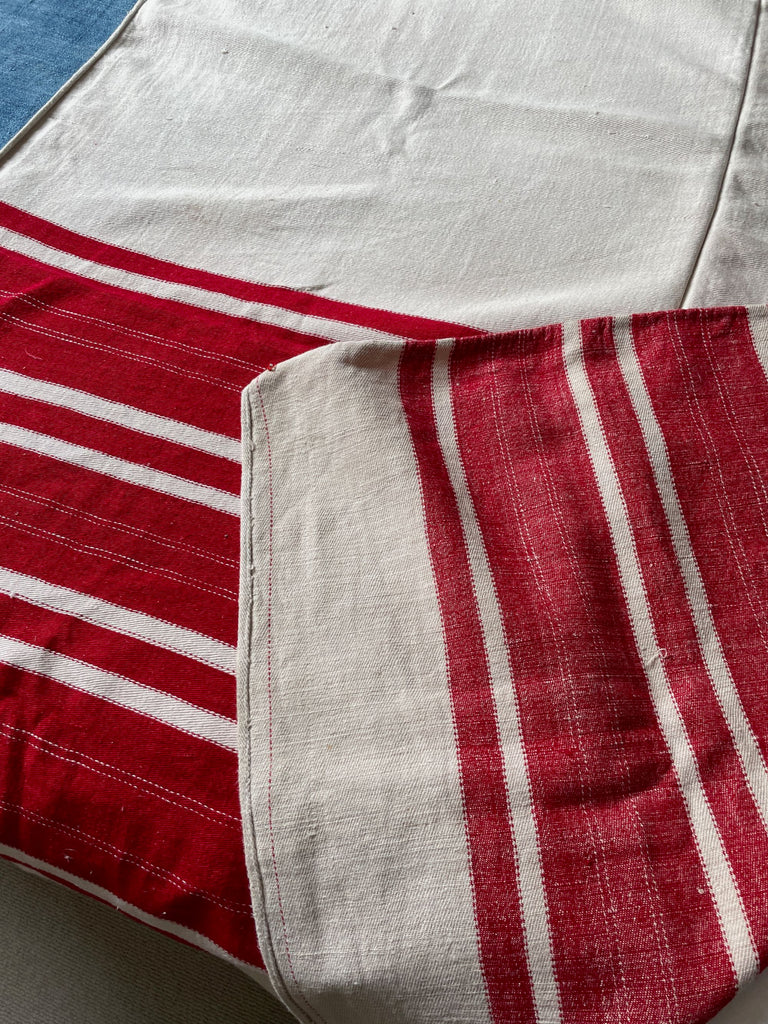 On Sale
Red Slovenian Sofa Throw
This vintage fabric is hand-woven on a narrow loom and comes from Slovenia, the fabric is a blend of cotton and wool and has a sturdy feel to it. Two strips of fabric have been stitched together to make this wider piece. Use as a throw, for upholstery or to make cushions or a curtain.

The fabric is in good condition and reversible. You can use the bright red side or the reverse side which is a more subtle red. The first four photos show one side of the fabric and the next four photos show the reverse side.

Textile size : 1.18m wide (46inches ) x 2.17m long (85inches).

The red striped sections at each end measure 1.18m wide x 0.46m deep

Care instructions: Dry clean only.

Free UK Delivery