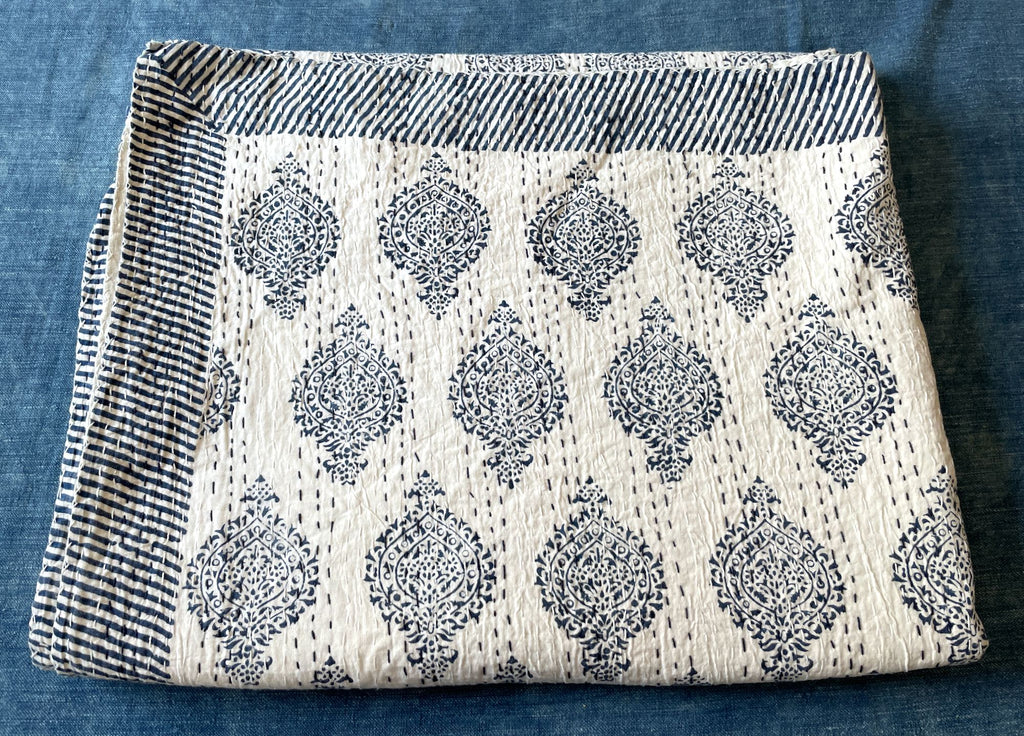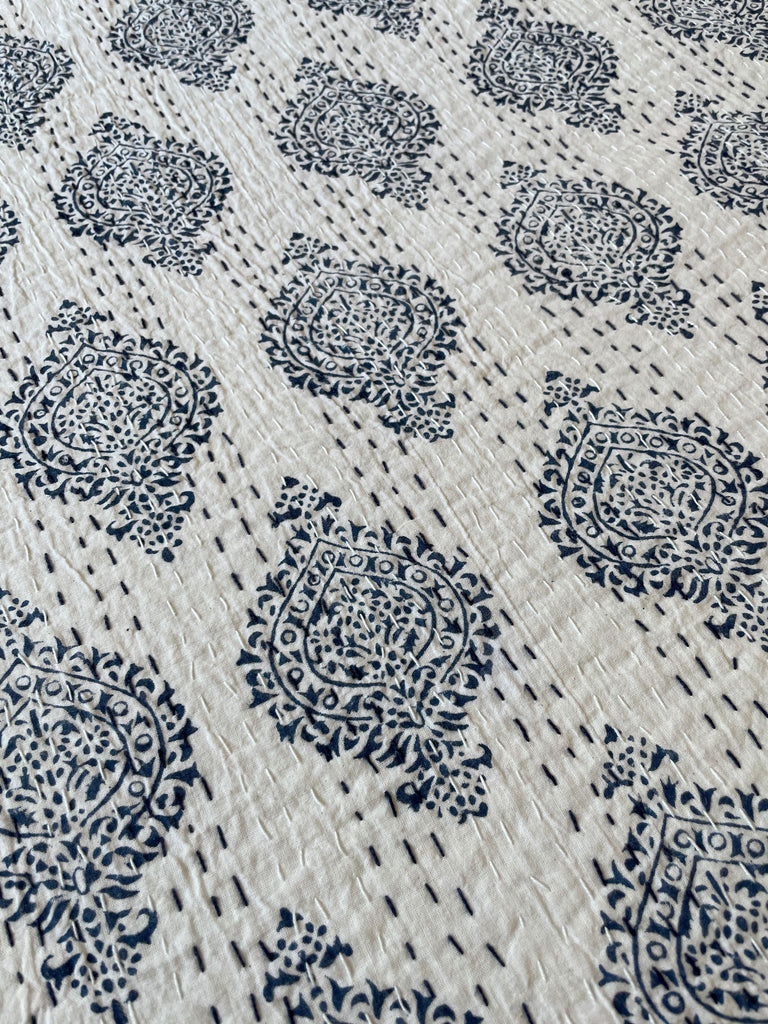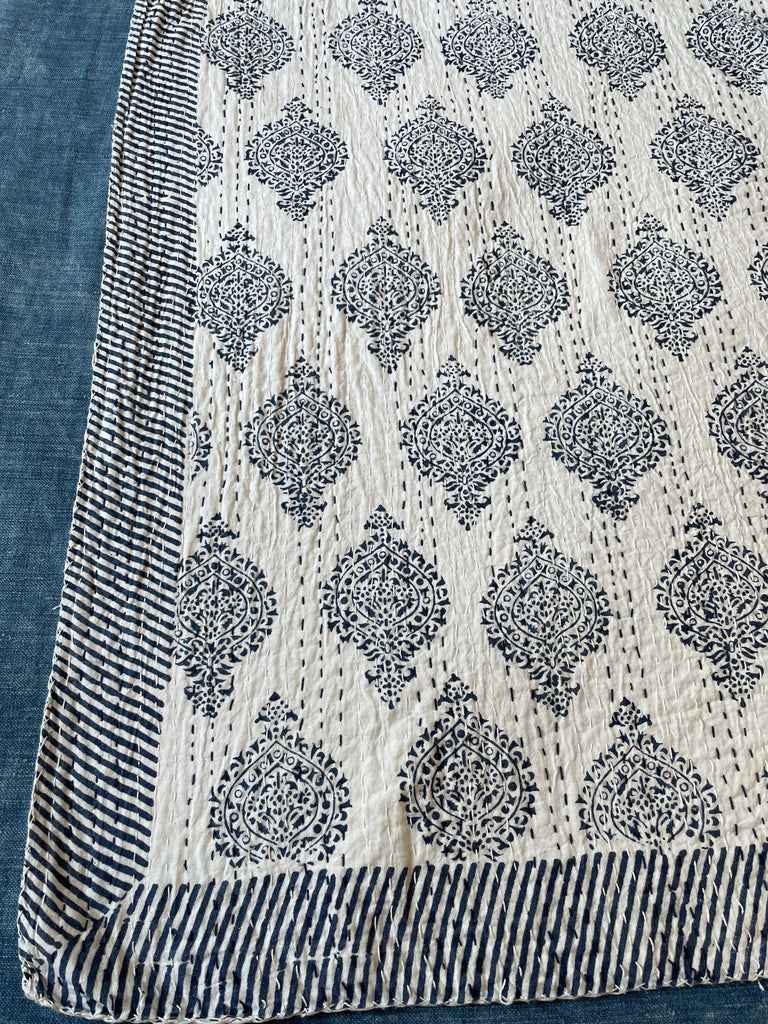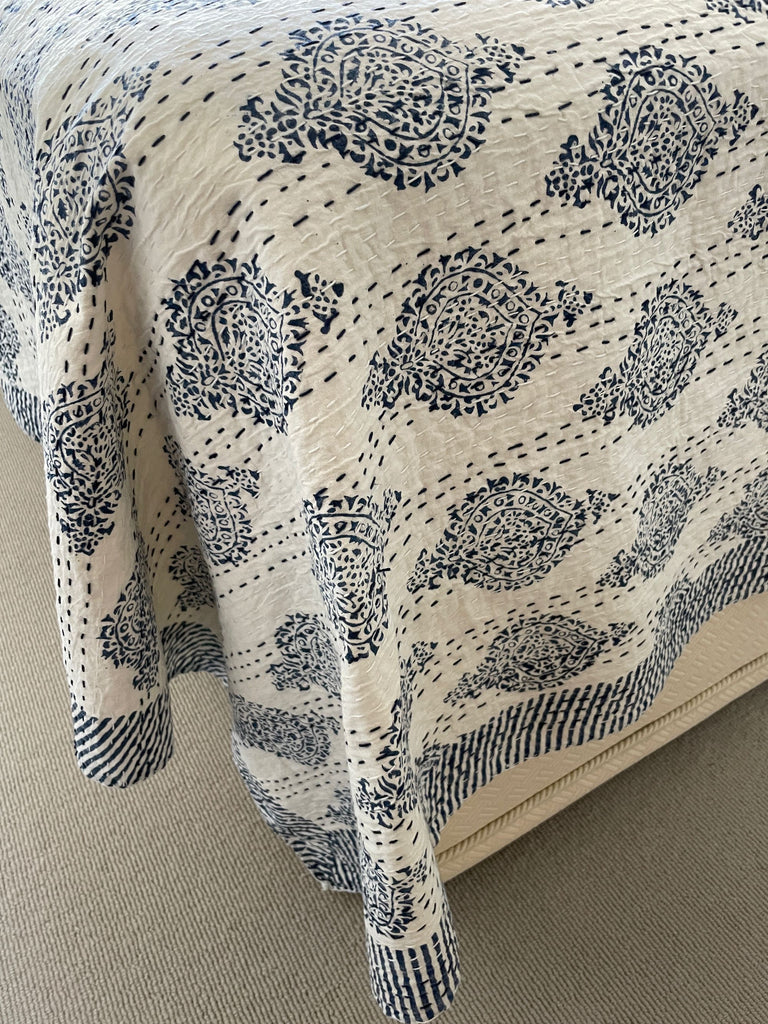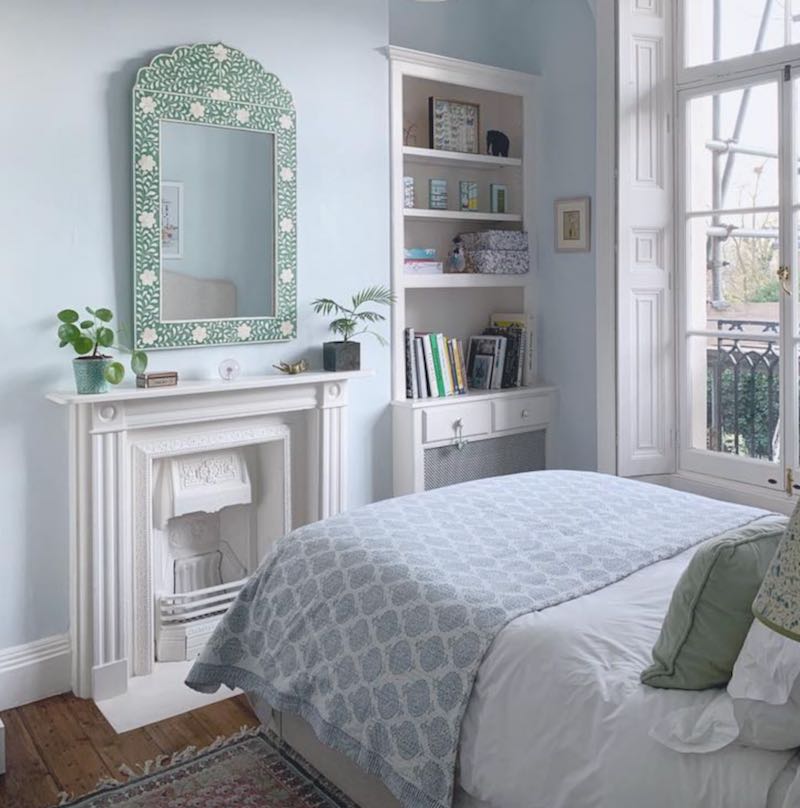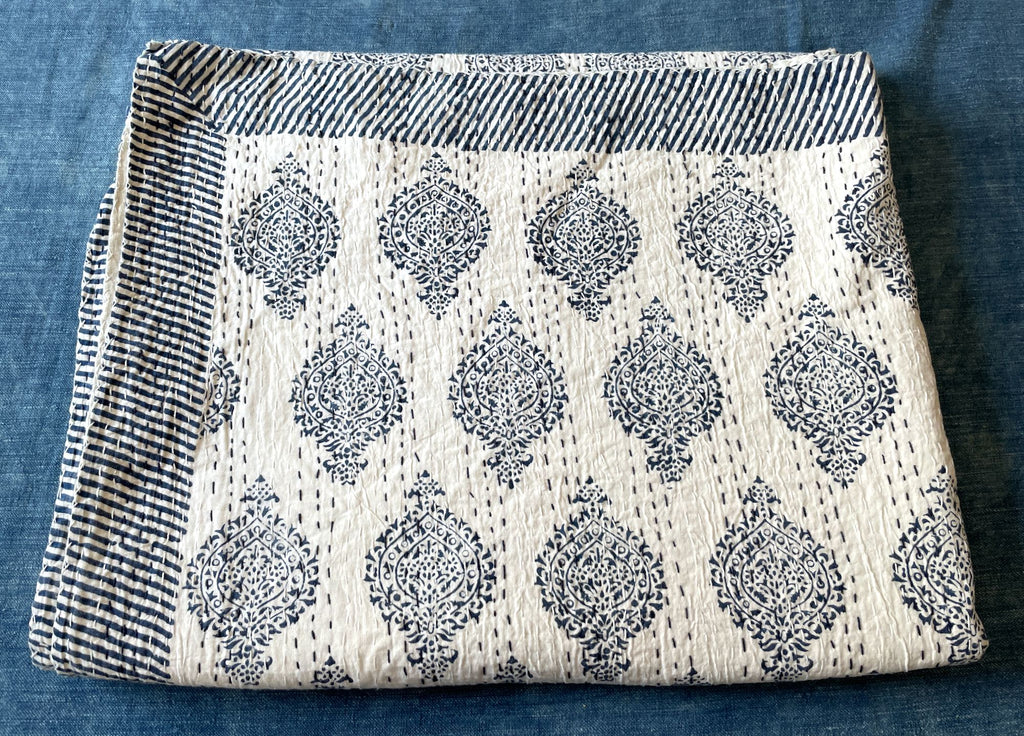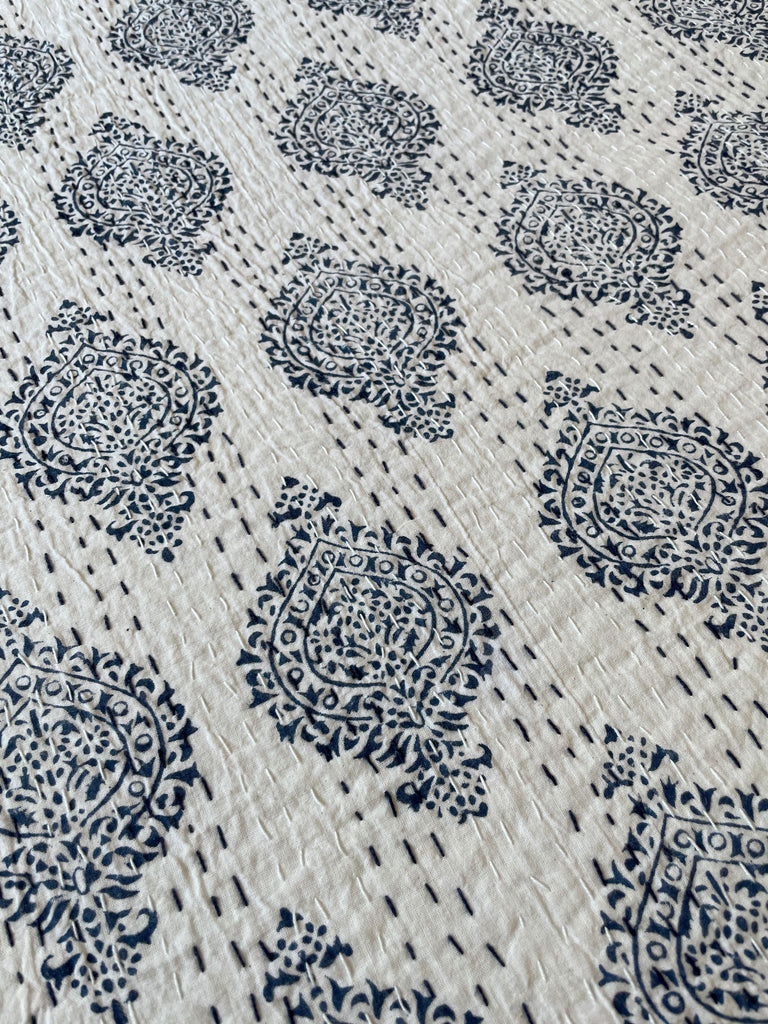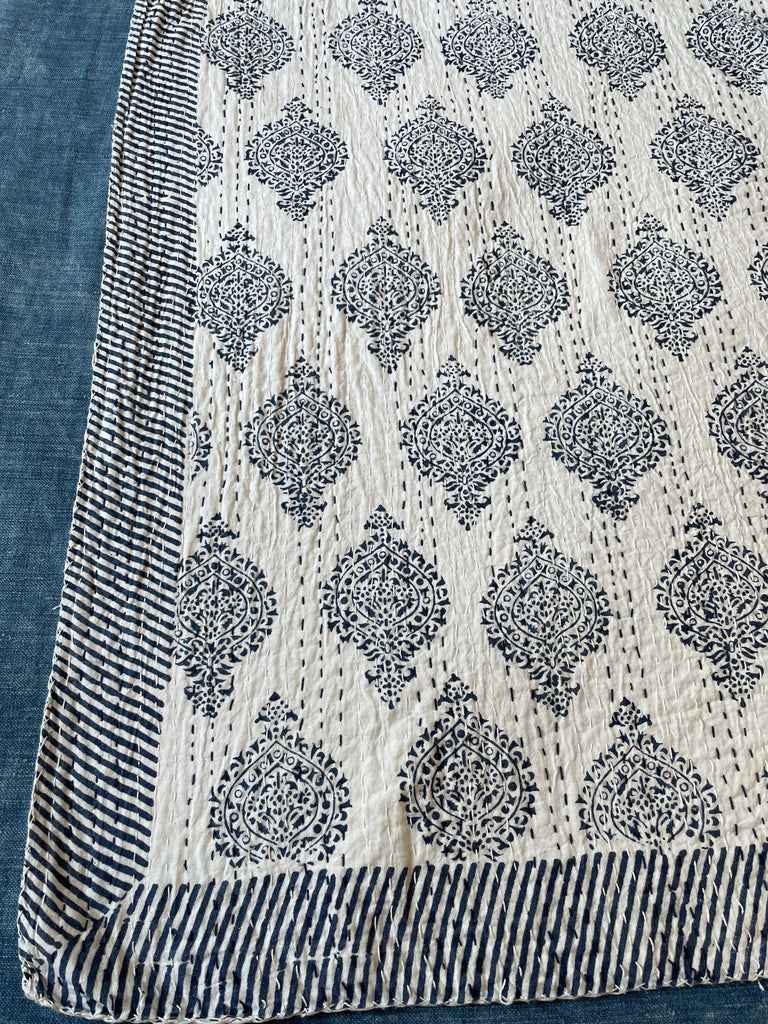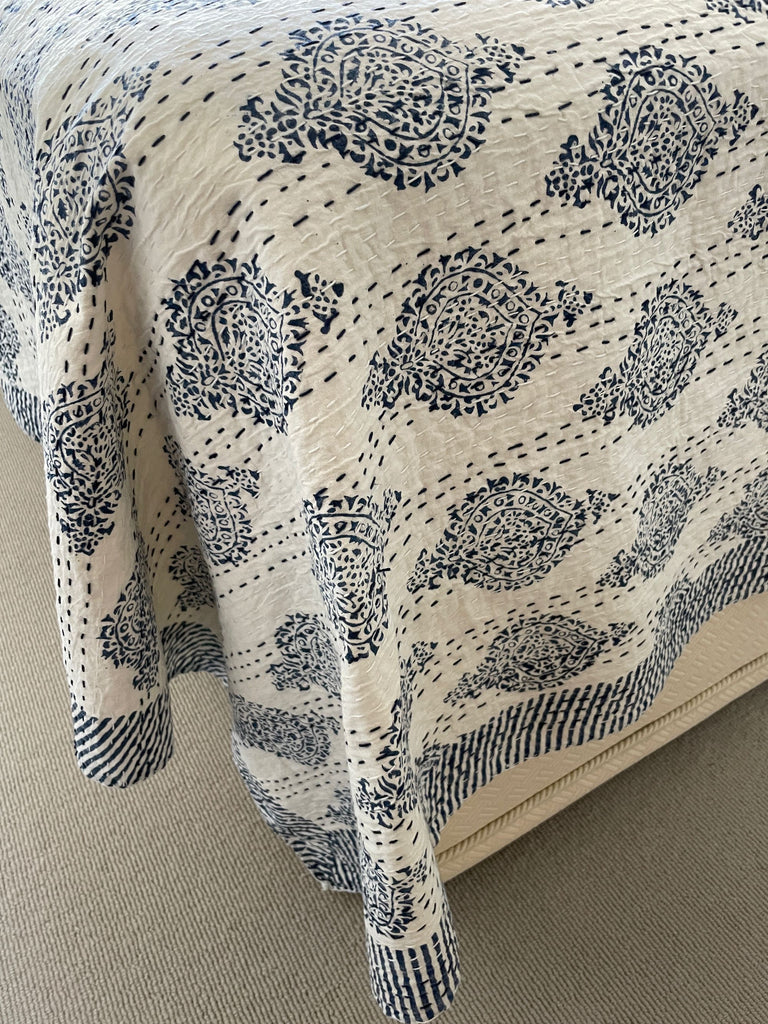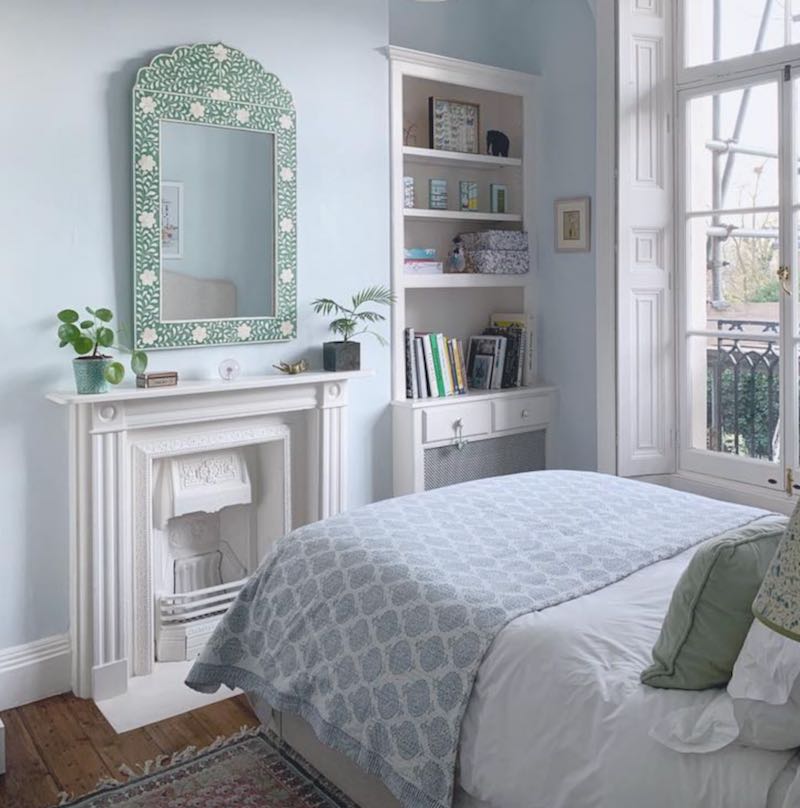 On Sale
Petrol Blue Block Print Large Kantha Quilt.
quiltThis reversible quilt has a block printed design on one side in a petrol blue and a plain white fabric with kantha stitching on the reverse (see the last photo). The border runs around all 4 sides of the quilt. Handmade in kantha style from cotton - the 2 layers of fabric are sewn together with a running stitch known as a kantha stitch. 
It also makes a  great sofa throw  or use in your interior design projects to make curtains, blinds or cushions.  This is a handmade product and sometimes the pattern and stitching can be irregular this adds to the charm of the piece.  
Size: 2.20m wide x 2.70m long (87inches x 106inches)   Will fit a double 4ft 6" and a UK 5ft kingsize bed (US Queen) and will go across a 6ft super king bed. On a double bed this bedspread will fall to the floor, and on a kingsize bed it reaches up to the headboard and down to cover the mattress. 
100%Cotton. Machine wash 30C.  All our quilts are freshly laundered in the UK and come ready to use
Free UK Delivery