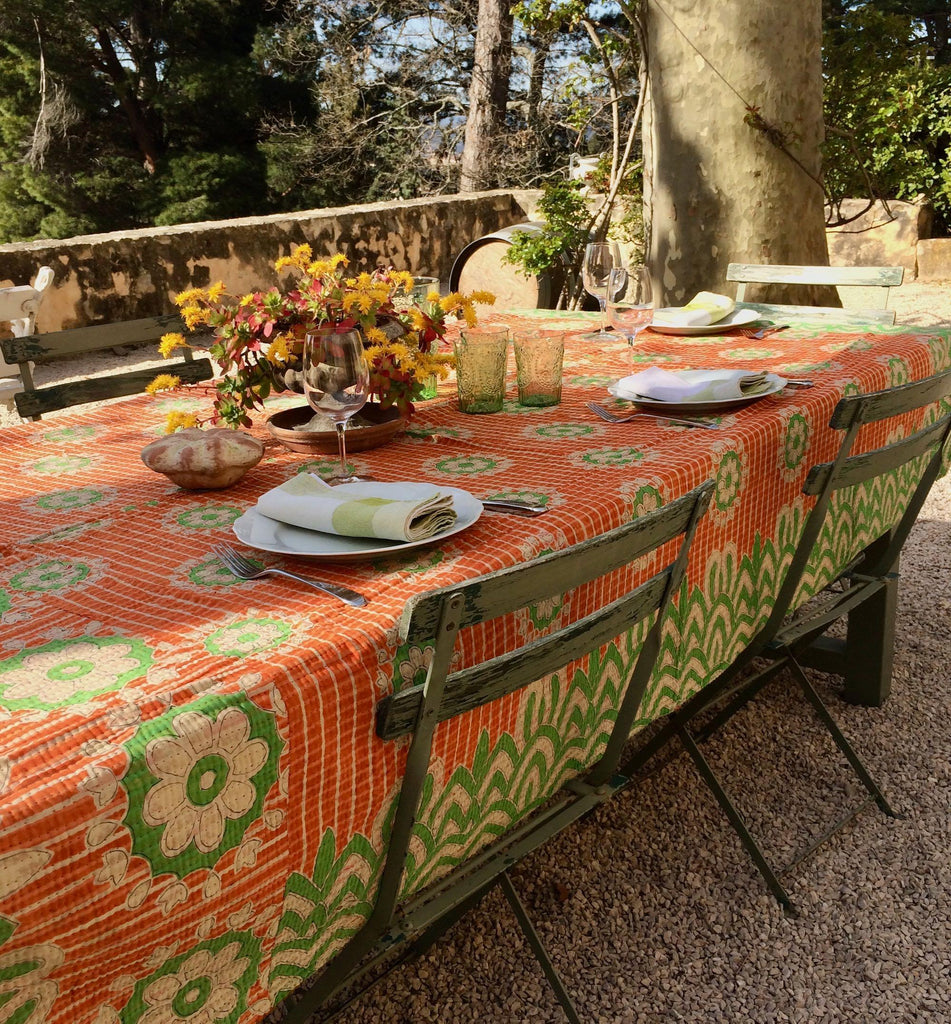 A new range of kantha bedspreads have arrived online.  We also have a large selection of vintage kantha quilts and throws - perfect as picnic blankets and for keeping warm in the garden or park. Handmade bags and cushions are also now available.  
Our next virtual fair date is Saturday 24th April when I will be taking part in the @thevintagebazaareevents on instagram from 10am, I will be selling stock held back especially for this event.  Follow us on Instagram @rebeccasaixhome to find out more.  
If you have any questions about our products or are looking for a particular item, then do give us a call or email and we will be happy to help.  
We have added a gift card option to our store, so if you are stuck with what to buy for a birthday, new home or wedding present, then perhaps a Rebecca's Aix Home gift card is the answer.